MLB.com Columnist
Fred Zinkie
Fan-friendly fantasy picks for all 15 NL clubs
Make wise fantasy selections while staying true to your hometown club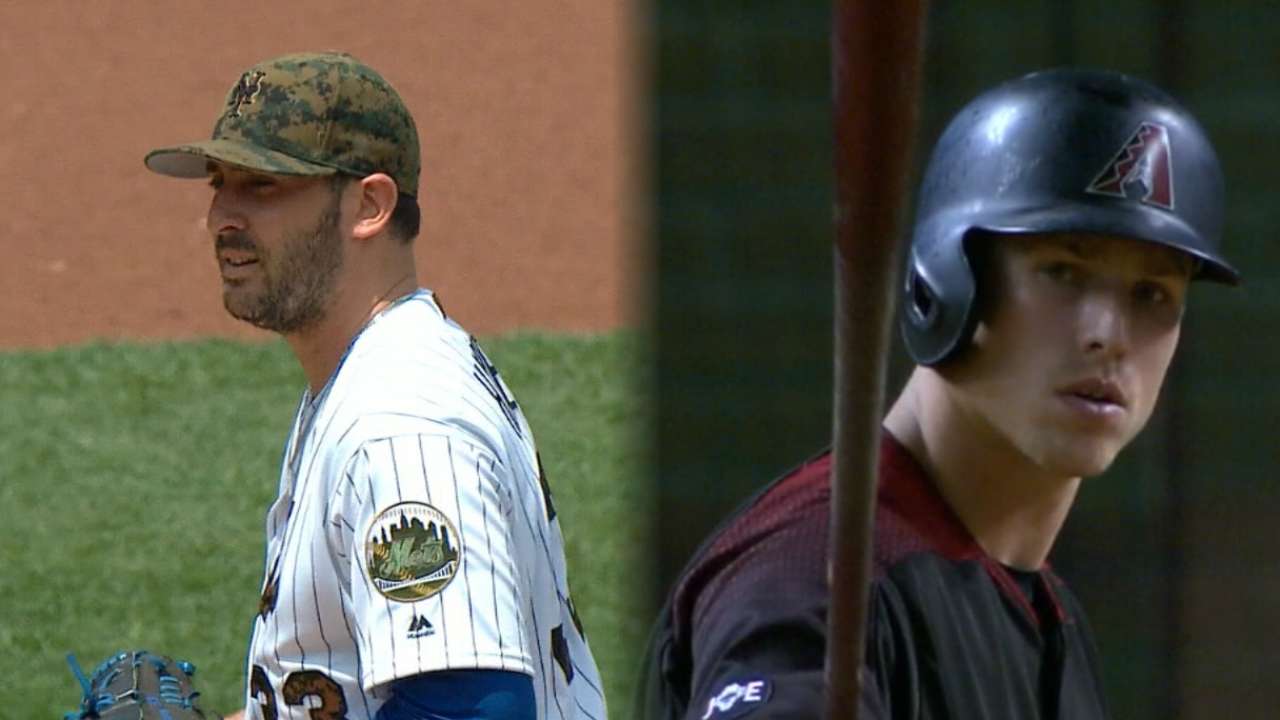 We don't want to be ruled by our hearts on draft day. But no matter how hard we try, we cannot fully separate our allegiances to our favorite teams from our fantasy interests.
So why not combine our two great loves, at least to some degree? With this team-by-team guide, National League fans can shrewdly select an impact player with good fantasy value and stay true to their hometown clubs.
Mets: Matt Harvey was a coveted fantasy ace before struggling and then undergoing surgery for thoracic outlet syndrome in 2016. Mets fans won't have to pay an exorbitant price to take a chance on a bounceback season from the righty, who posted a 2.53 ERA with a 1.00 WHIP from 2012-15.
Can be drafted in: Round 11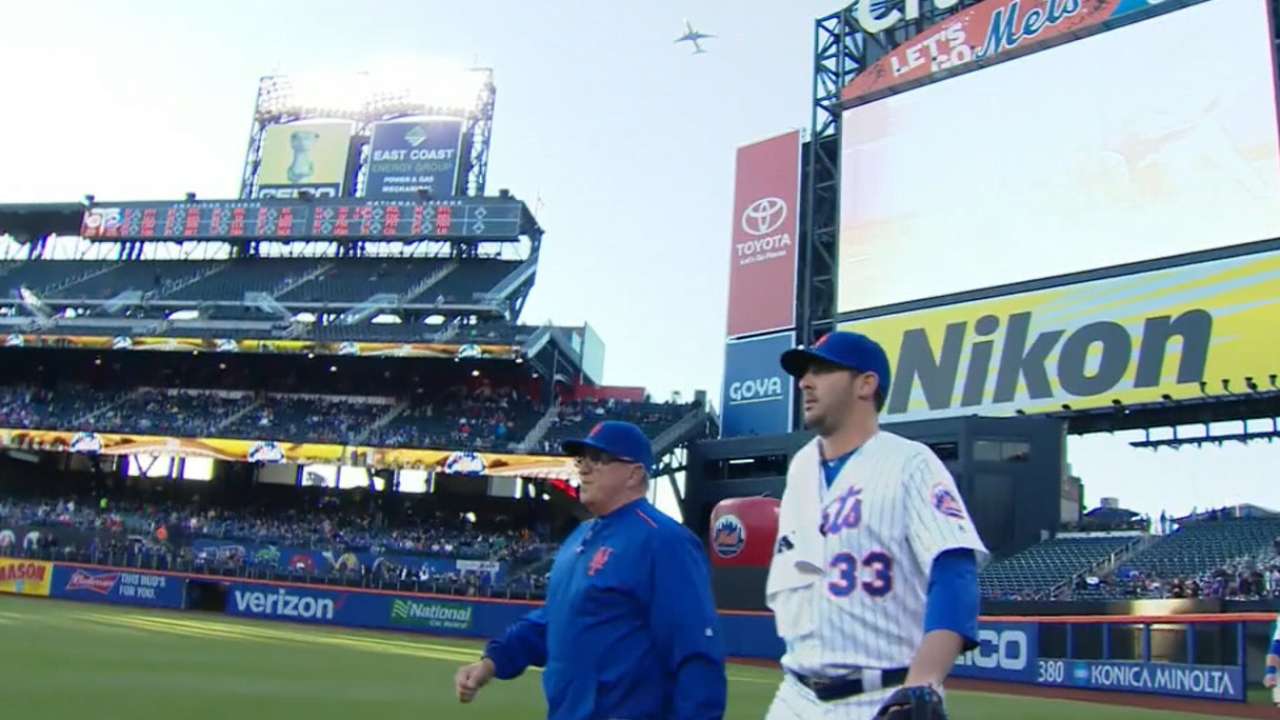 Nationals: With improved health, Joe Ross could be a fine mid-rotation asset for the Nationals and fantasy squads alike in '17. The right-hander posted a 2.37 ERA with a 1.15 WHIP across his initial 10 starts last season, before a troublesome six-start stretch (5.45 ERA) gave way to a lengthy absence due to a shoulder injury.
Can be drafted in: Round 16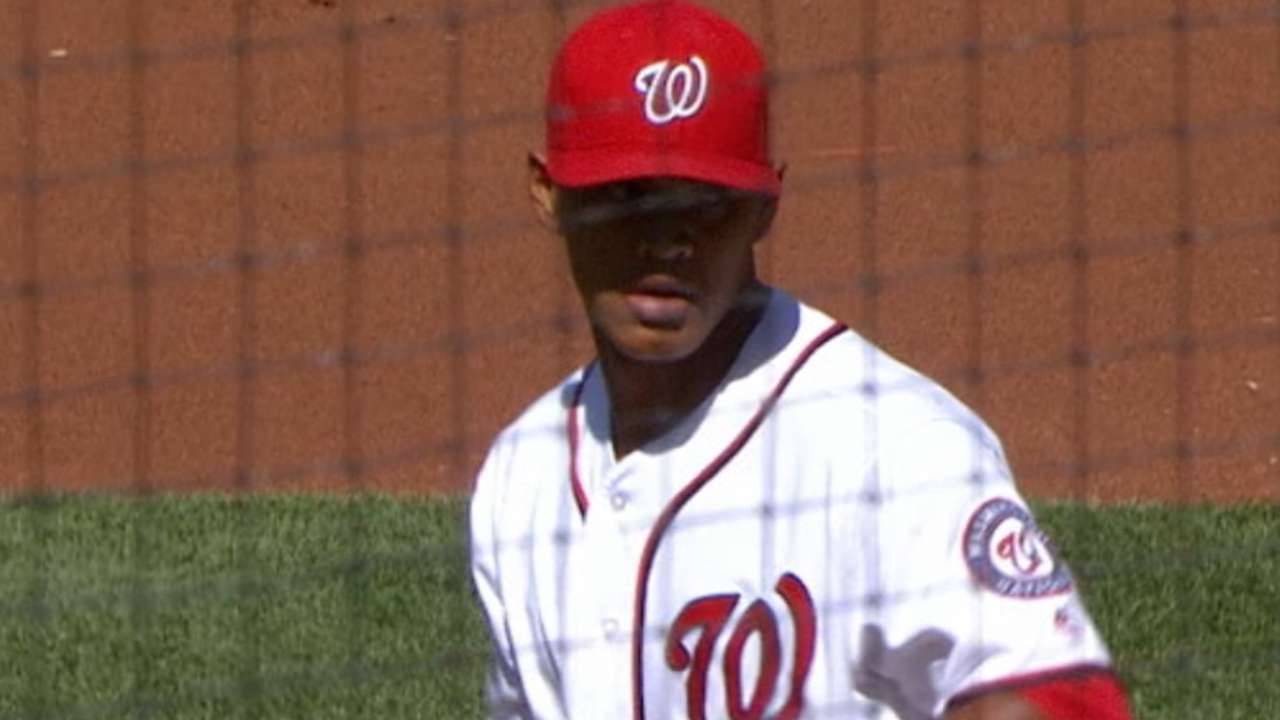 Braves: Though his on-base skills and speed are seemingly on the decline, Matt Kemp could provide solid fantasy production for Braves fans as he bats from the heart of the club's order in '17. After all, the veteran outfielder has recorded 58 homers and 208 RBIs since the outset of '15.
Can be drafted in: Round 7
Phillies: Having logged a 2.58 ERA with an 11.4 K/9 rate in '16, Hector Neris has the skills to become the Phillies' bullpen anchor and a major draft-day bargain for Philadelphia supporters -- even if the club opens the year with Jeanmar Gomez in the closer's role, as manager Pete Mackanin plans to.
Can be drafted in: Round 17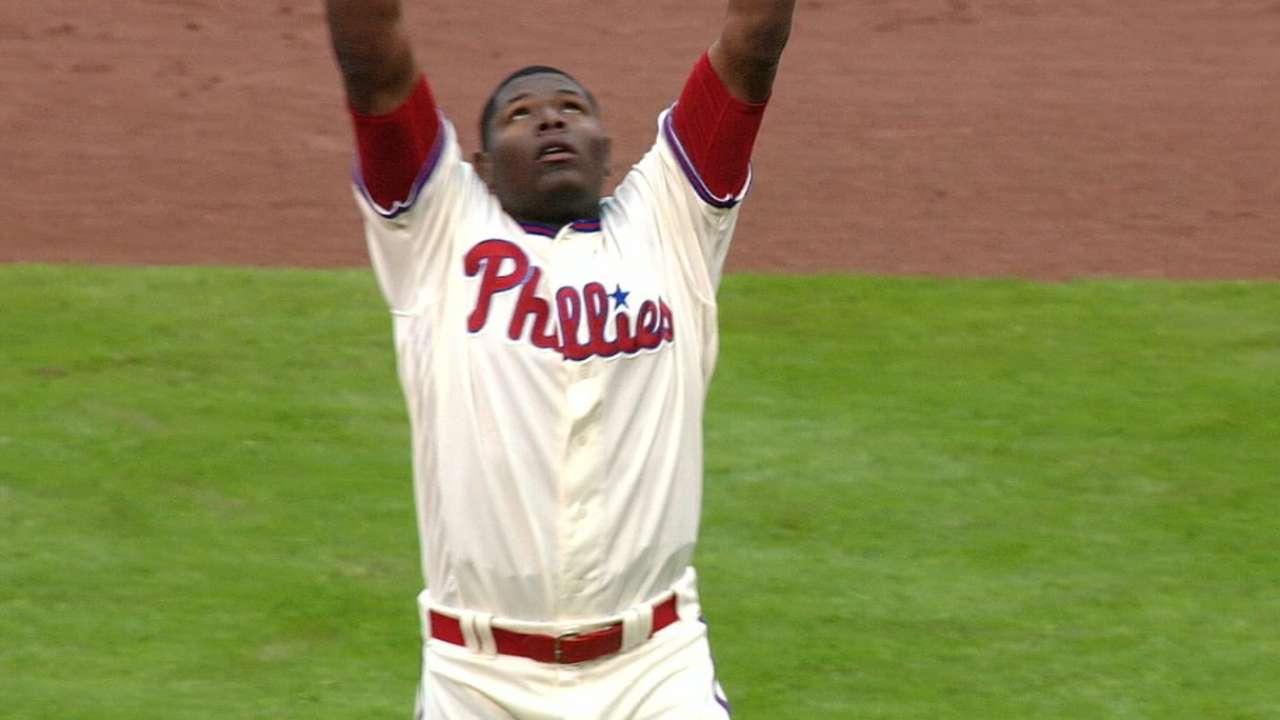 Marlins: Before experiencing a major slump in the second half last year, Marcell Ozuna appeared to be on his way to a breakout season. Marlins fans should draft the 26-year-old with the hope that he can rediscover the form he displayed prior to the '16 All-Star break (.307/.360/.533 slash line).
Can be drafted in: Round 12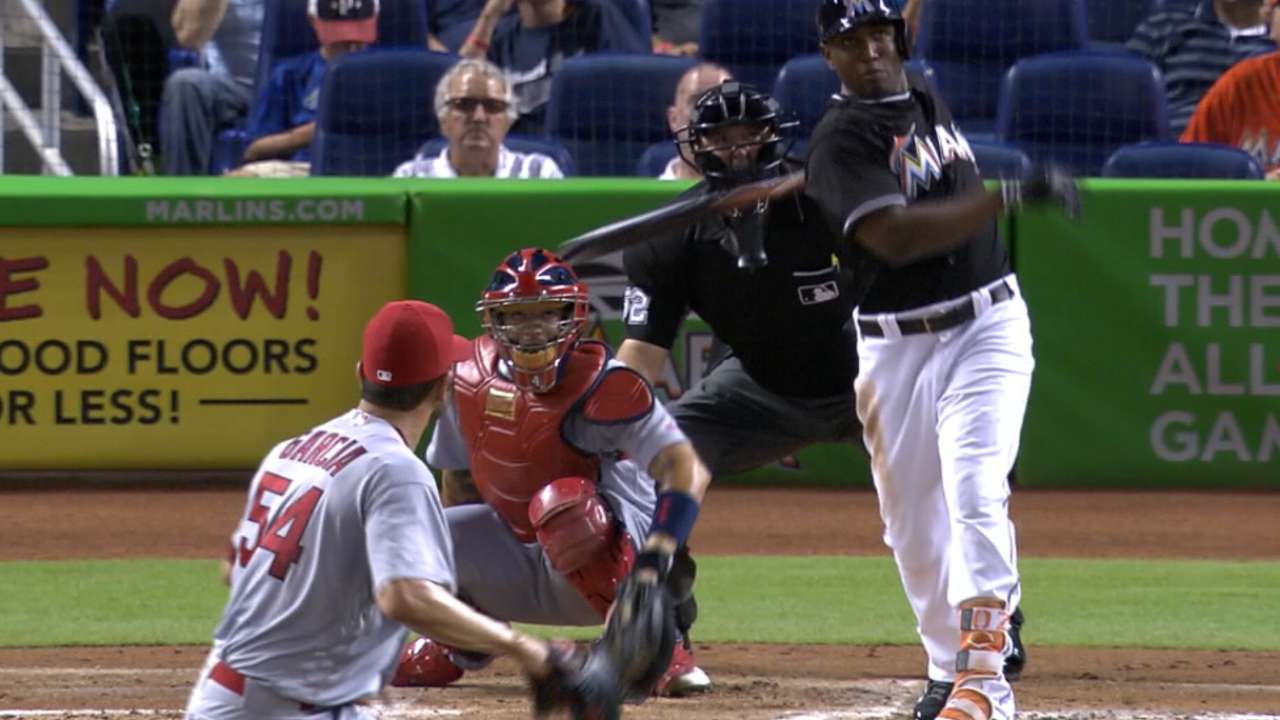 Cubs: Jason Heyward struggled mightily last season, but he is not far removed from hitting .293 with 13 home runs and 23 stolen bases in '15. For a relatively low cost, Cubs fans will have twice as many reasons to get excited if the outfielder gets back on track.
Can be drafted in: Round 22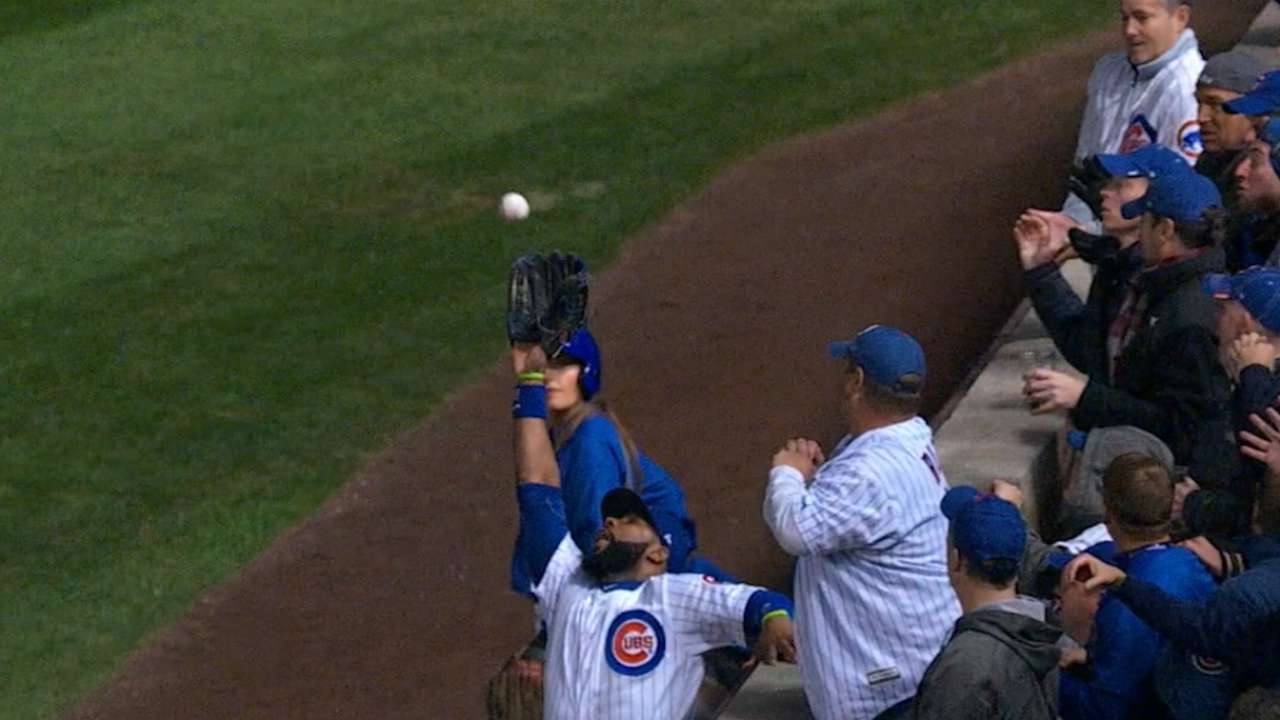 Cardinals: With stellar strikeout skills (11.6 K/9 rate) and outstanding control (2.0 BB/9 rate), Seung Hwan Oh needed just one big league season to prove that he can be a top-tier fantasy closer. As he heads into his first full campaign as St. Louis' ninth-inning man, the righty is a fine choice for Cardinals fans seeking a strong fantasy bullpen anchor.
Can be drafted in: Round 6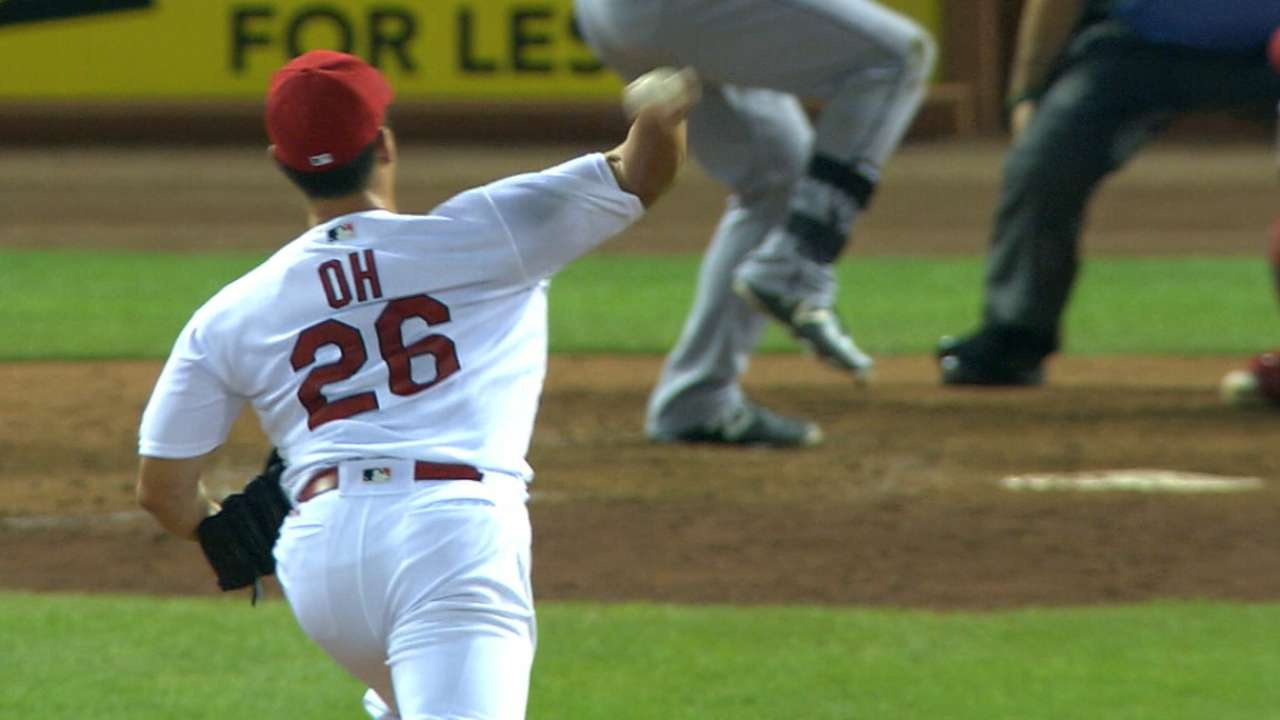 Brewers: Eric Thames did not turn heads as a Major Leaguer across '11-12, but his astonishing production over three years in the Korea Baseball Organization (.348/.450/.720 slash line, 124 homers) coerced the Brewers to sign him to a three-year deal. For a reasonable acquisition cost, Milwaukee supporters can show faith in the club's brain trust and make Thames their fantasy first baseman.
Can be drafted in: Round 14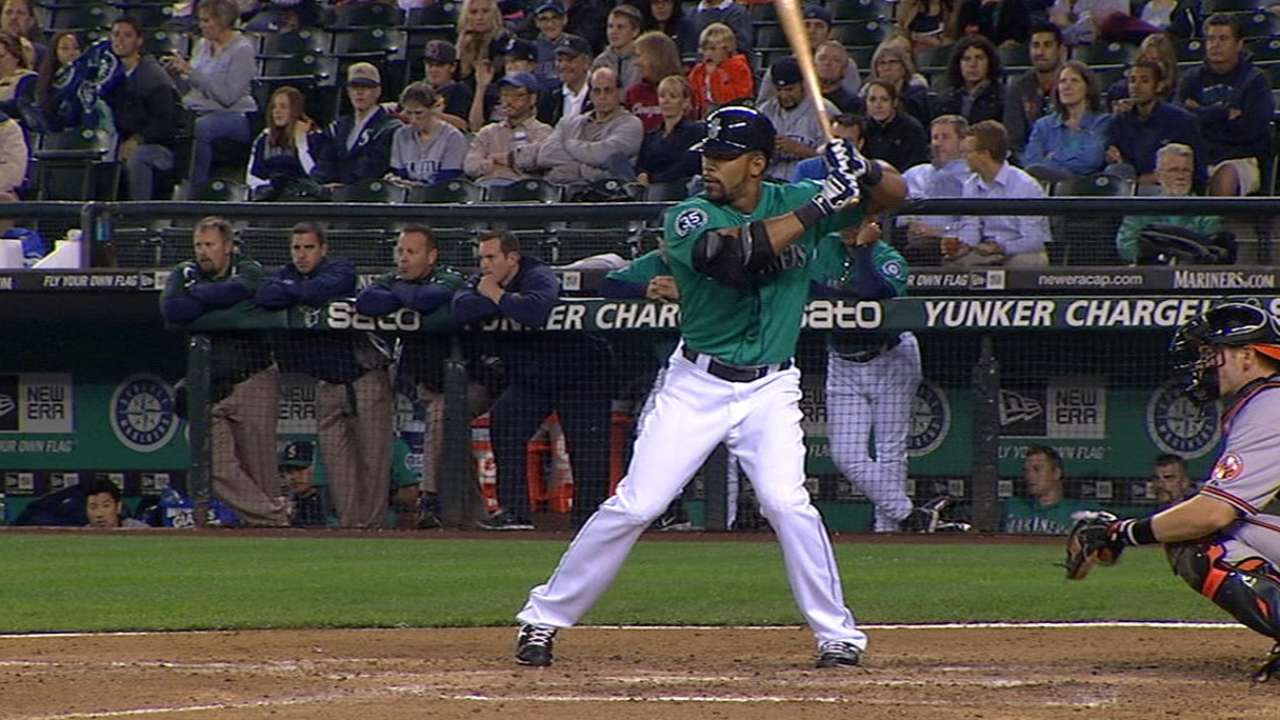 Pirates: Now past the injury woes that wiped out his '14 and '15 seasons, Jameson Taillon could be a productive No. 3 mixed-league starter this season. Pirates fans should look past his so-so strikeout skills (7.4 K/9 rate in '16) and jump at the chance to select a pitcher who excelled -- posting a 3.38 ERA with a 1.12 WHIP and a 1.5 BB/9 rate over 104 innings -- in his first taste of big league action.
Can be drafted in: Round 12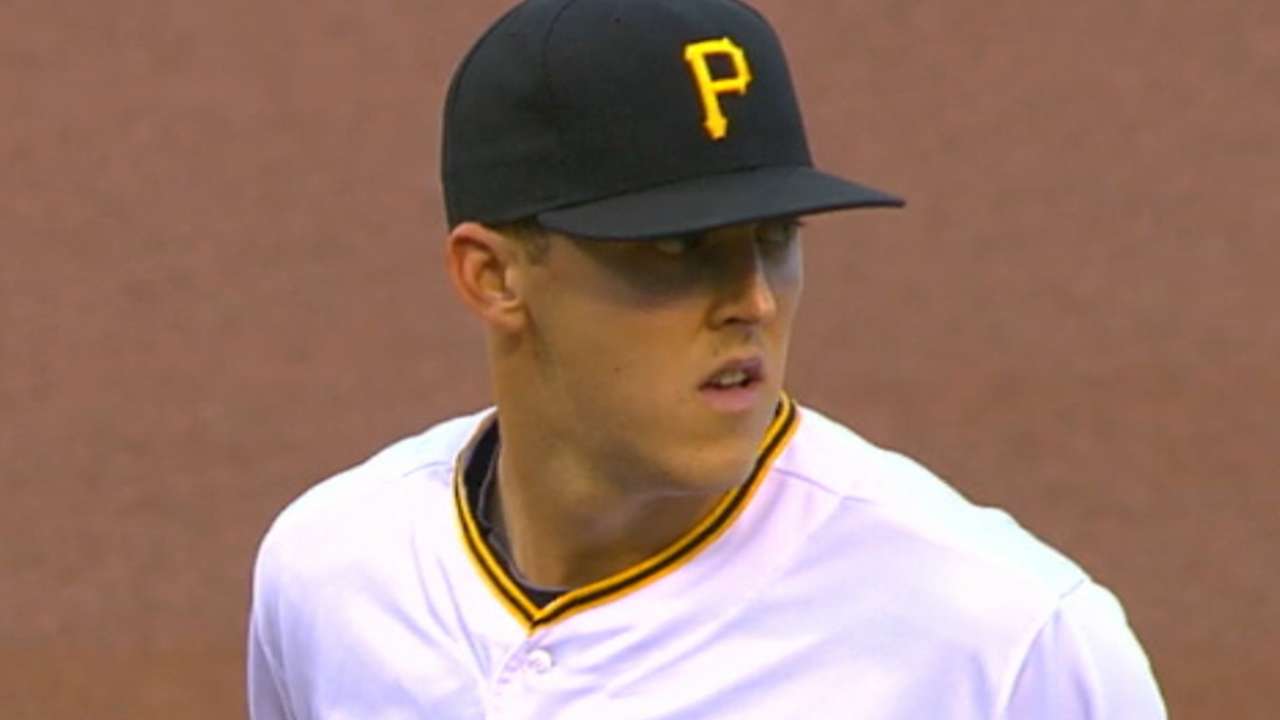 Reds: Now in possession of a full-time role following the trade of Brandon Phillips, Jose Peraza could thrill the Cincinnati faithful on a regular basis this season. With the potential to provide a .300 average and 40-plus steals, Peraza should be on the fantasy wish lists of all Reds fans.
Can be drafted in: Round 9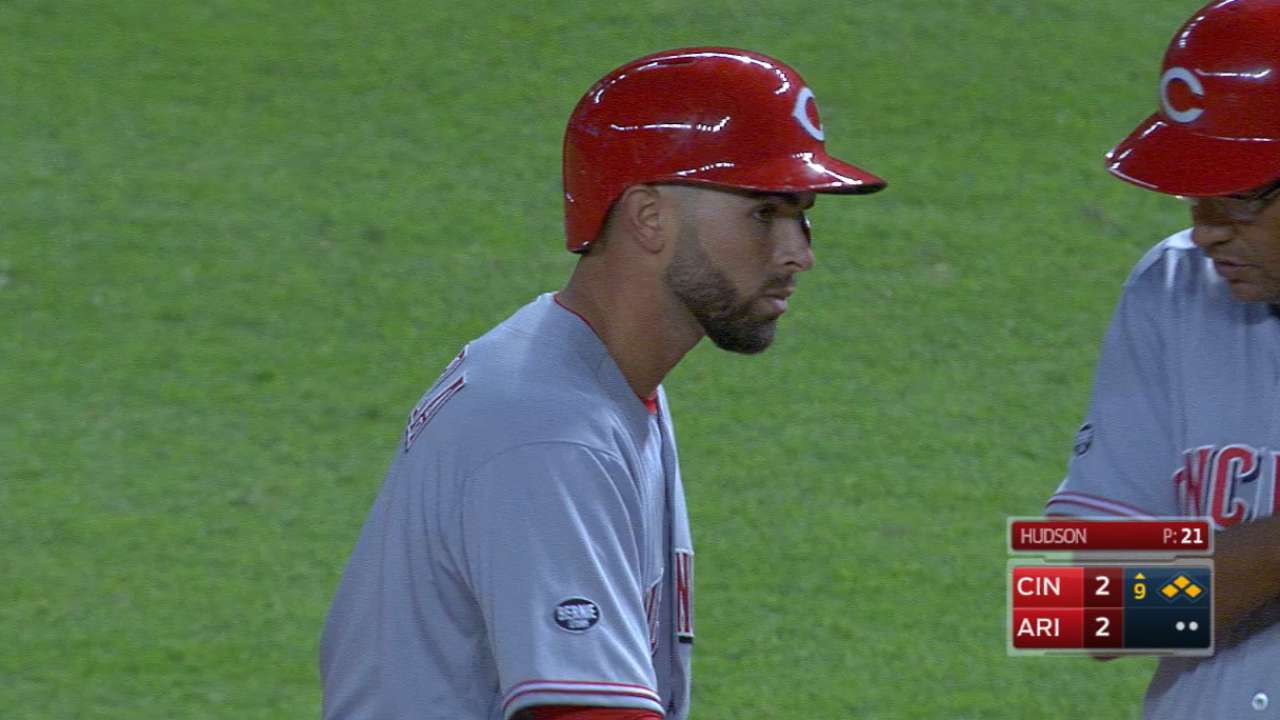 Dodgers: Justin Turner has been a steady hot-corner option over his three seasons with the Dodgers, posting a .296/.364/.492 slash line in that span. Coming off a career-high 27 homers and 90 RBIs a year ago, the 32-year-old can be regarded as a quality starting third baseman in mixed leagues.
Can be drafted in: Round 9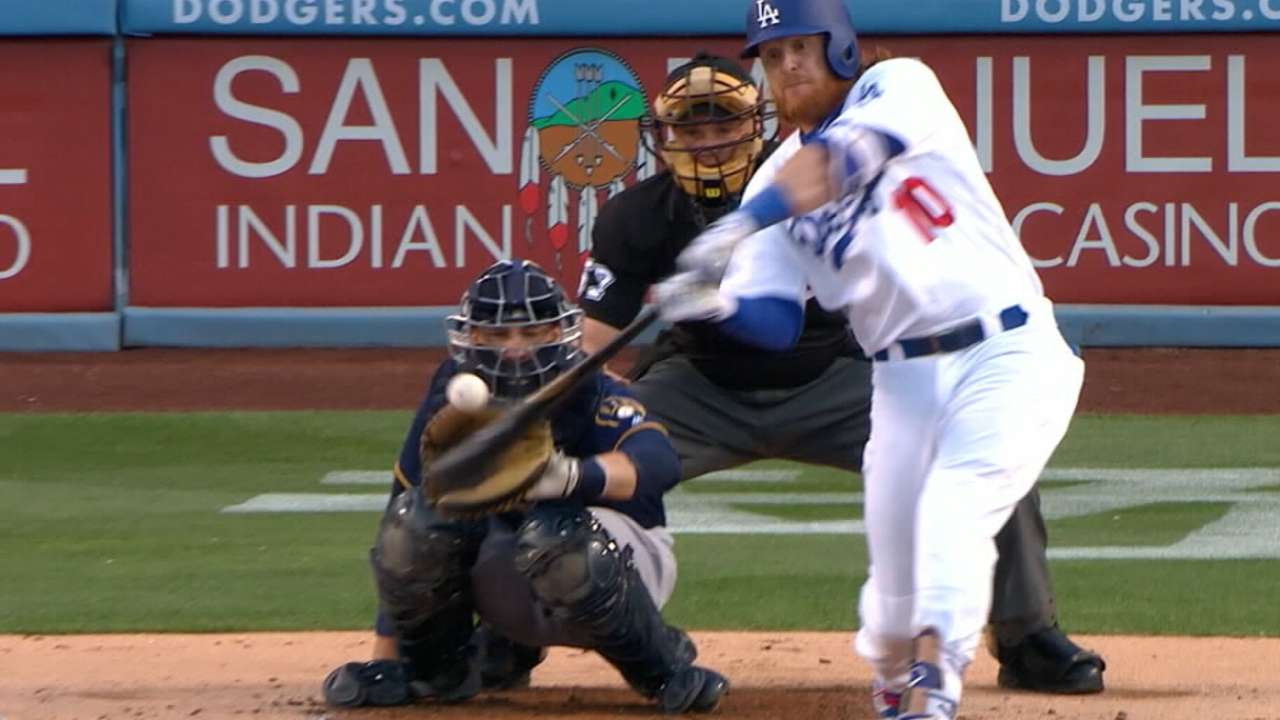 Giants: While Joe Panik saw his value depressed by poor batted-ball fortune in '16 (.245 BABIP), he belted a career-high 10 homers and struck out in just 8.9 percent of his plate appearances. Likely to ride an improved BABIP to a rebound in the batting-average arena (.239 in '16; .309 from '14-15), the second baseman is a solid late-round option for Giants fans.
Can be drafted in: Round 19
Rockies: A popular breakout pick in '17, Jon Gray may be the most talented homegrown hurler ever to put on a Colorado uniform. Wise Rockies supporters will make the righty part of their fantasy rotation, overlooking his career 4.79 ERA in favor of a lifetime 3.61 FIP and 9.7 K/9 rate.
Can be drafted in: Round 12
D-backs: Jake Lamb certainly showed some flaws during a breakout '16 season, posting a .625 OPS vs. lefties and an overall 25.9 percent strikeout rate. But after delivering an .898 OPS vs. righties and finishing the year with 29 homers and 91 RBIs, the 26-year-old is a worthwhile selection for D-backs supporters who don't spend an early-round pick on a third baseman.
Can be drafted in: Round 12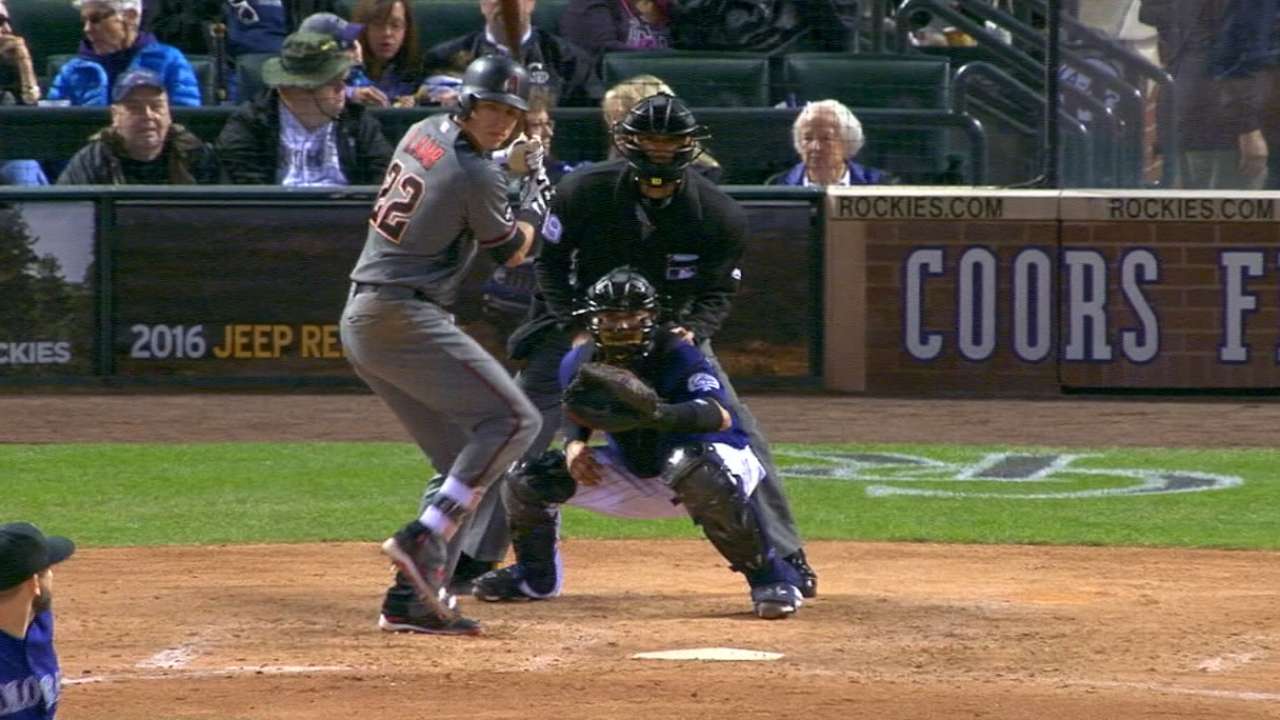 Padres: With only one Padres player (Wil Myers) expected to be drafted among the top-200 picks this season, San Diego fans should be looking for high-upside sleepers from their favorite team. Cue Ryan Schimpf, who could go deep 30-plus times this year after belting 20 round-trippers across 276 at-bats last season.
Can be drafted in: Round 30
Fred Zinkie is the lead fantasy baseball writer for MLB.com. Follow him on Twitter at @FredZinkieMLB. This story was not subject to the approval of Major League Baseball or its clubs.