Hurdle, Cutch enter camp tighter than ever
Manager and star have learned to 'listen and share clarity and thoughts'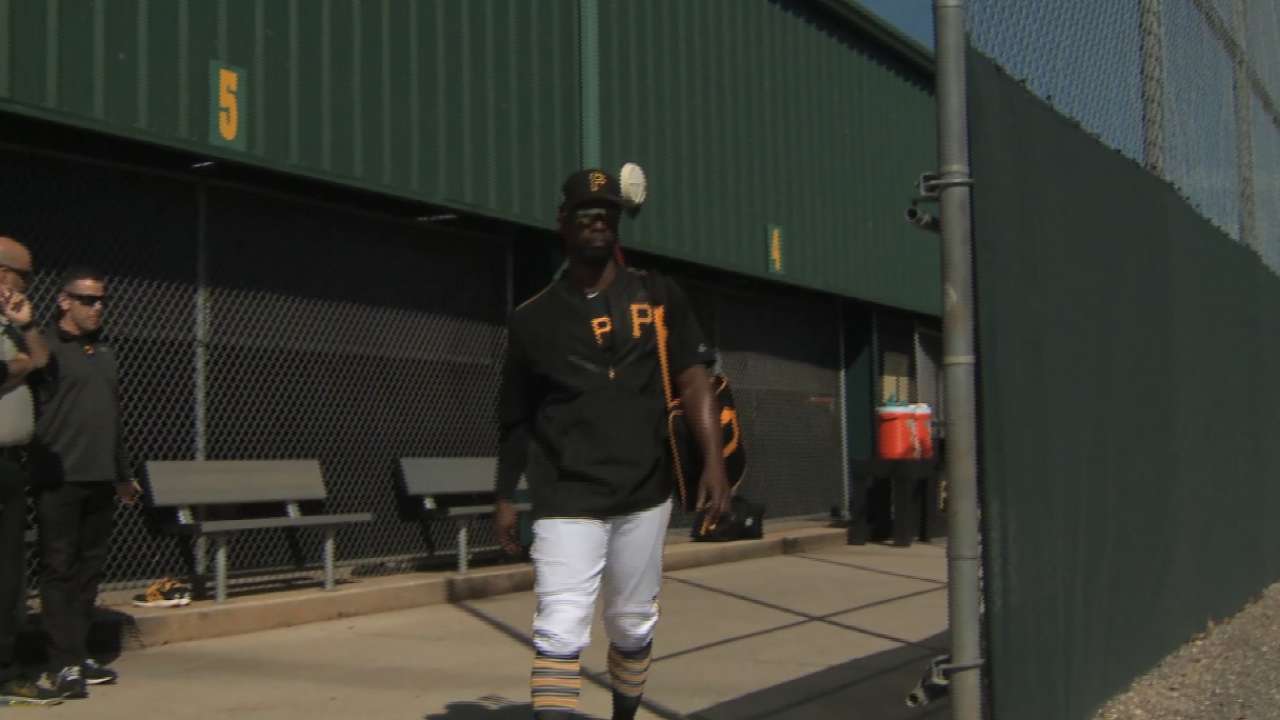 BRADENTON, Fla. -- Pirates manager Clint Hurdle is highly regarded for his ability to understand and communicate with players. His experience as a person, former top prospect, player, coach and manager gives him a unique, empathetic lens into their situations.
But navigating Andrew McCutchen's rough year and position change from center to right field brought a different challenge for Hurdle, one he and McCutchen both learned from.
"The one thing we've both grown to appreciate about each other is the ability to listen and share clarity and thoughts," Hurdle said. "There was no agenda in this. This is about us trying to put the best team we can out there.
"You don't always have to agree on everything. We're not going to disagree walking out the door. We agreed to disagree on some thoughts. However, we're going to lock arms and walk forward together for the betterment of the ballclub."
• Cutch ready to put turbulent offseason in past
Over the last year, Hurdle has had to ask McCutchen to make three significant changes. First, he thoroughly explained why the Pirates wanted McCutchen to bat second, not third, early last season. Then he asked McCutchen to play shallower in center field. Finally, he had to hand down McCutchen's new outfield assignment.
The reasoning behind all three moves was logical and backed by plenty of data.
• Spring Training: Info | Tickets | Schedule | Gear
Batting second, McCutchen would get more at-bats and come to the plate fewer times with two outs and nobody on base. Playing shallower, McCutchen would be better positioned to hold runners and get to the short fly balls frequently induced by previous Pirates pitching staffs. In retrospect, McCutchen admitted Friday, he should have said earlier in the season he was not comfortable being moved in.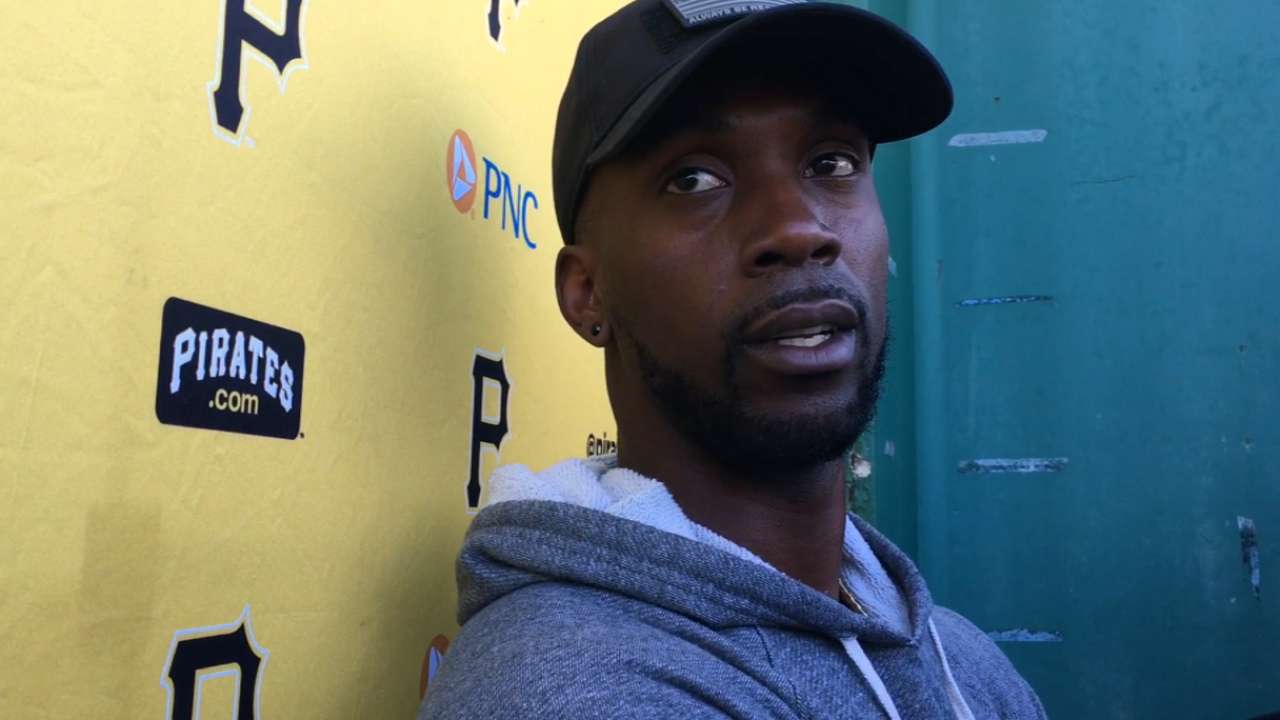 In right field, McCutchen will make room for the Bucs' best defensive outfielder, Starling Marte, in center while playing to his Statcast™-proven strength going to his left.
• Right fit in right field? Data supports moving McCutchen
Hurdle understood the data behind each move and undoubtedly explained it well, as he did afterward to reporters and fans. But McCutchen never quite took to the two-hole, felt uncomfortable playing shallower and initially balked at the idea of leaving center.
"Perception is real, and a player's perception is real," Hurdle said. "One thing we've gotten really good at around here is listening to players and their perception, because it is what it is. It's theirs. You take that in, talk about where you're going to move accordingly.
"All the information in the world doesn't necessitate a feeling. Players' feelings are real. Comfort zones are real. They can be leveraged properly, and sometimes comfort zones can work against you. … It's not as easy as saying, well, it shouldn't affect somebody."
Doc's in the house! #PiratesST pic.twitter.com/qnpfTfSEWB

— Pirates (@Pirates) February 17, 2017
Around the horn
• Everyone expected was present for the Pirates' first full-squad workout Friday morning except for Jung Ho Kang, who is in his native South Korea awaiting a Wednesday trial for his latest DUI arrest. First baseman Josh Bell, working back from Feb. 1 surgery on his left knee, was a partial participant. He threw on the field and hit off a tee in the batting cage.
• McCutchen said he has "no idea" which outfield position he will play for Team USA in the upcoming World Baseball Classic.
• Friday morning's bullpen sessions brought the first hit-by-pitch of the season. Catcher Chris Stewart, standing in and tracking pitches, took a pitch from right-hander Clay Holmes off his backside. Laughing, Stewart retreated to the nearby dugout.
"First bruise of camp? Rightfully so," Hurdle said, smiling. "He finished strong, though."
Adam Berry has covered the Pirates for MLB.com since 2015. Follow him on Twitter and Facebook, read his blog and listen to his podcast. This story was not subject to the approval of Major League Baseball or its clubs.