McCullers happy to learn curve won't hurt elbow
Astros relying on righty to be healthy, effective after rough '16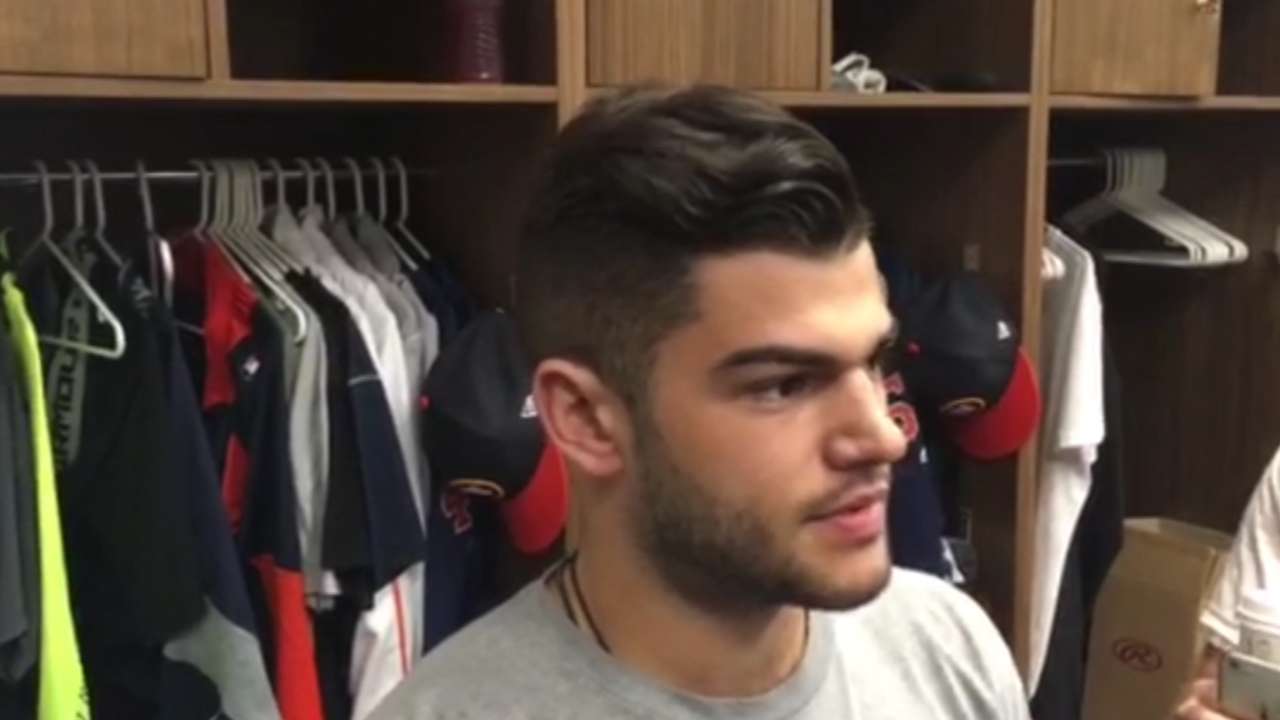 WEST PALM BEACH, Fla. -- The curveball has been Lance McCullers' bread and butter in his brief career. When it's on, it's a dangerous weapon to complement his 95-mph fastball. So much so that McCullers threw the curve on 41 percent of his pitches last year.
There have been concerns, however, throwing so many curveballs could mean some wear and tear on McCullers' young elbow, and last year's disabled list stint with elbow discomfort didn't make anyone breathe any easier. McCullers began last year on the DL with shoulder soreness and adjusted his mechanics to compensate.
McCullers went 6-5 with a 3.22 ERA in 14 starts, striking out 106 in 81 innings between DL stints. This year, he's focusing on staying more even with his body and not letting his arm float so far behind. Boring stuff, he said, but the Astros are relying on McCullers to be healthy and effective.
"I'm trying to do everything I can to be out there for 34, 35 starts during the regular season, and then make a good run [in the playoffs] and be there for the team," he said.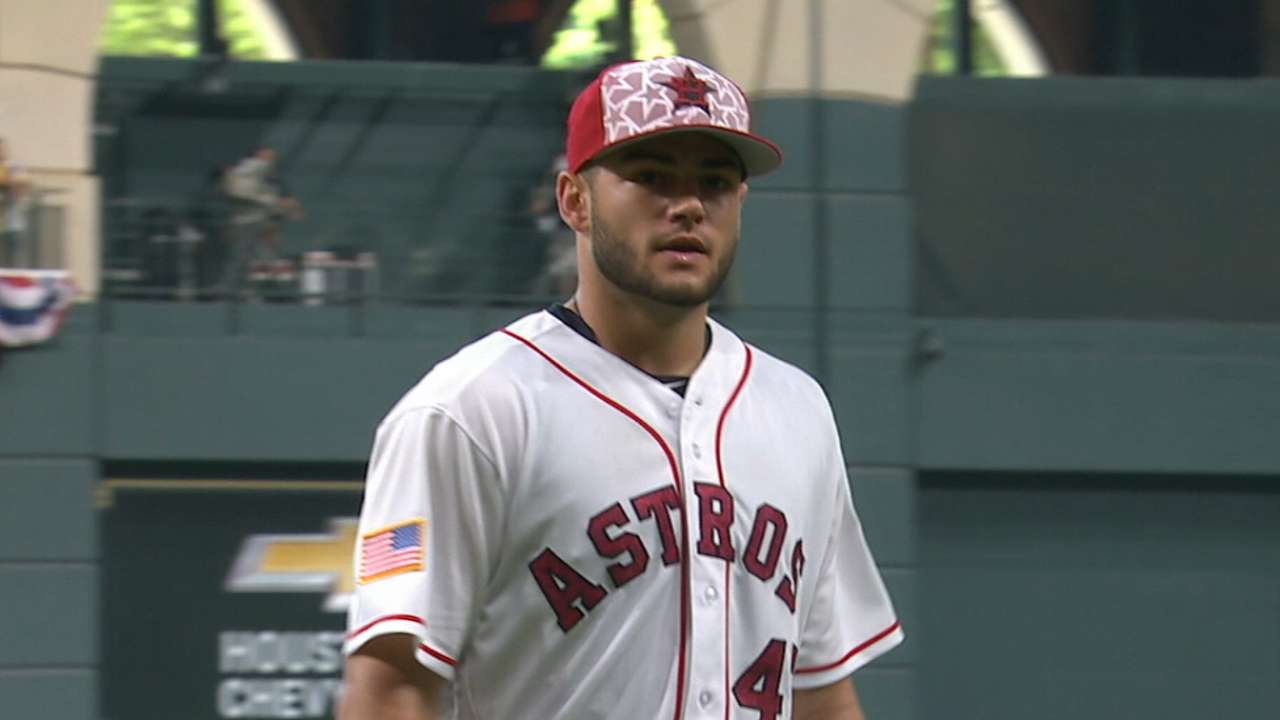 As far as throwing fewer curveballs, McCullers and his agent, Scott Boras, in October visited orthopedic surgeon Dr. Neal S. ElAttrache in Los Angeles and got good news. The way McCullers holds the baseball and his arm action puts minimal stress on his elbow.
"Hearing that was nice, and Scott was with me and he wanted him to say something else," McCullers said. "I won that battle. [Boras] wanted to say, 'Throw more fastballs.' I am who I am."
McCullers admitted his was miserable being away from the team last year when he was on the DL.
"That's terrible," he said. "Being away from the team or staying back from road trips to rehab when you'd 100 percent rather be with the guys in the dugout or be able to be pitching, you don't want to be on the DL because it stinks in general. I learned I liked being with the team a lot more than I like being at home."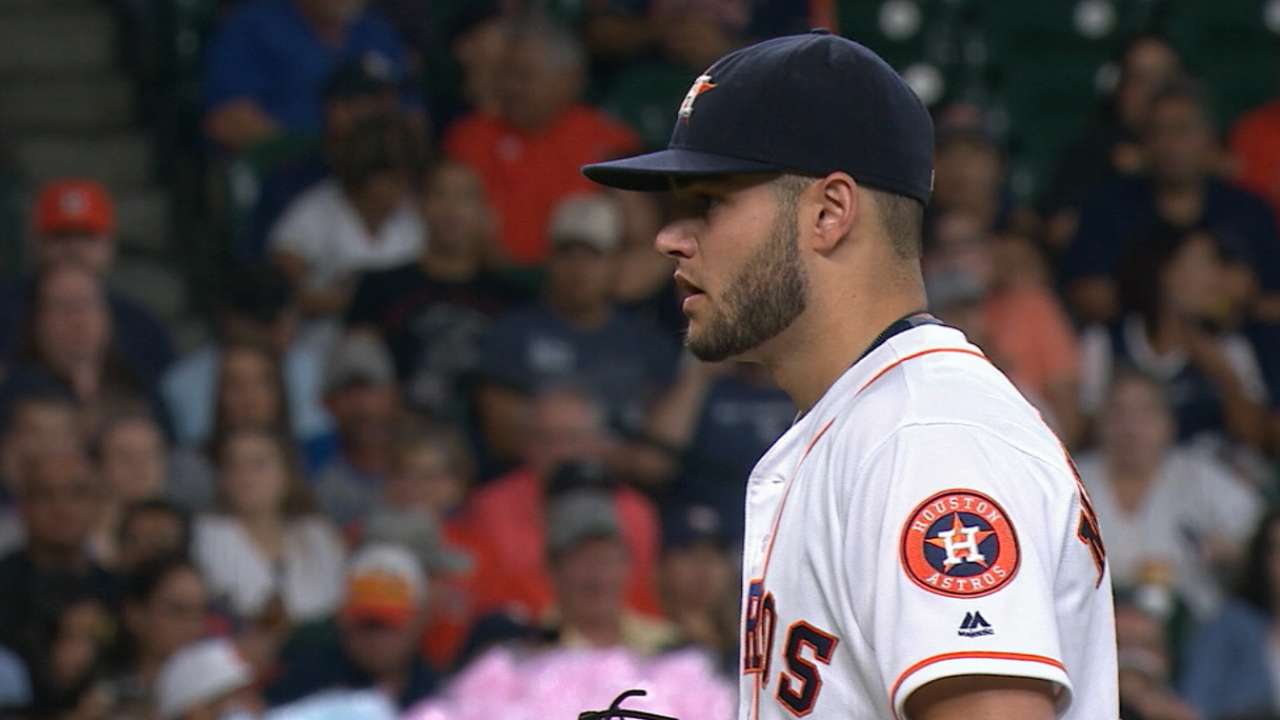 Astros manager A.J. Hinch reminded reporters McCullers, 23, is still early in his career and there's still going to be development. He's only thrown 206 2/3 regular-season innings in the big leagues and has only 474 1/3 professional innings overall.
"Lance is one of our better pitches when he's right," Hinch said. "It frustrated him early on last season when he got hurt. He wasn't able to post on the Opening Day roster. And he battled himself the first part of the year, finding his consistent arm slot and being the pitcher he needed to be. He went through some stages where he was one of the most dominant starters around.
"That's the way he can be when his delivery is good, when his arm action is good, when he's healthy. My expectation for him is to be in the rotation."
Brian McTaggart has covered the Astros since 2004, and for MLB.com since 2009. Follow @brianmctaggart on Twitter and listen to his podcast. This story was not subject to the approval of Major League Baseball or its clubs.