Bautista arrives at camp with same approach
OF thinks playing WBC '17 games will help prepare him for season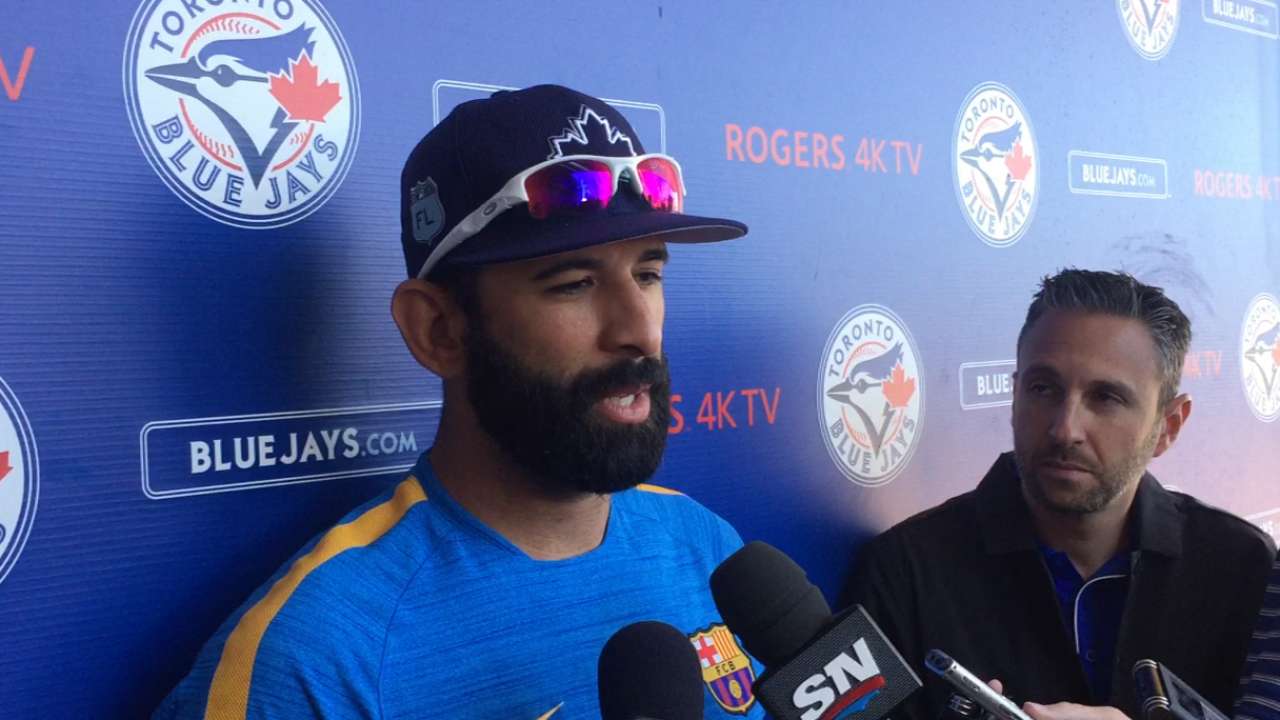 DUNEDIN, Fla. -- Introduced, jokingly, as the Blue Jays' "new signing", Jose Bautista made his first appearance with the media at Blue Jays camp on Friday, the official report date for position players. The man whose offseason roller coaster resulted in a one-year, $18.5 million guarantee with his original club quickly did what he could to diffuse the narrative surrounding him.
Is Joey Bats motivated to prove his doubters -- or, more accurately, the industry that denied him a more lucrative financial commitment -- wrong in 2017? Not in his public estimation.
• Spring Training: Info | Schedule | Tickets | Gear
"I come out here every single year with the same mentality and the same desire to help my team win games and be the best player I can be," Bautista said. "I have my things that motivate me. But I can't say that proving people wrong is one of those. There's always people that need to be proven wrong in every player's situation, when it comes to different aspects of the game. So if you focus on that, you're going to get a little distracted. I've had the same things that motivated me since I was a little boy, and those are the same things that motivate me today."
The Blue Jays' lineup will look a bit different with Edwin Encarnacion out of the picture, but Bautista offers an obvious bounce-back possibility after a 2016 season twice thwarted by injury. Bautista did manage to produce a respectable .817 OPS and 117 OPS+ in 116 games, but those marks were a far cry from his .945 OPS and 156 OPS+ averages over the previous six seasons.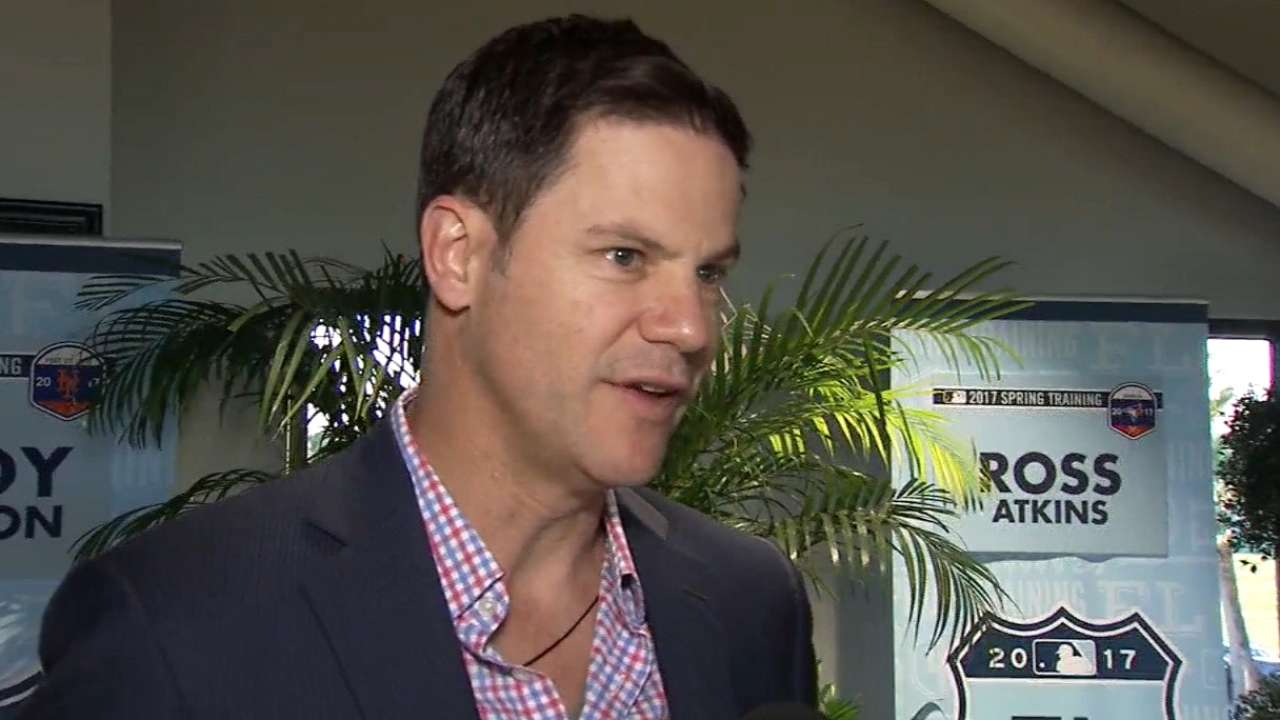 Bautista will get an early opportunity to showcase his preparedness to build on 2016 when he participates for his native Dominican Republic in the upcoming World Baseball Classic.
"Just getting into that competitive mode of the type of games that you know you can't afford to lose early on," Bautista said, "will put me in a different mindset than just playing regular Spring Training games up until the season starts."
Bautista refuted the notion that he is "injury-prone." Last season, he injured his left big toe crashing into the outfield wall in June, and landed on the disabled list again as he wrenched his left knee when his cleat got stuck in the turf at Rogers Centre in August.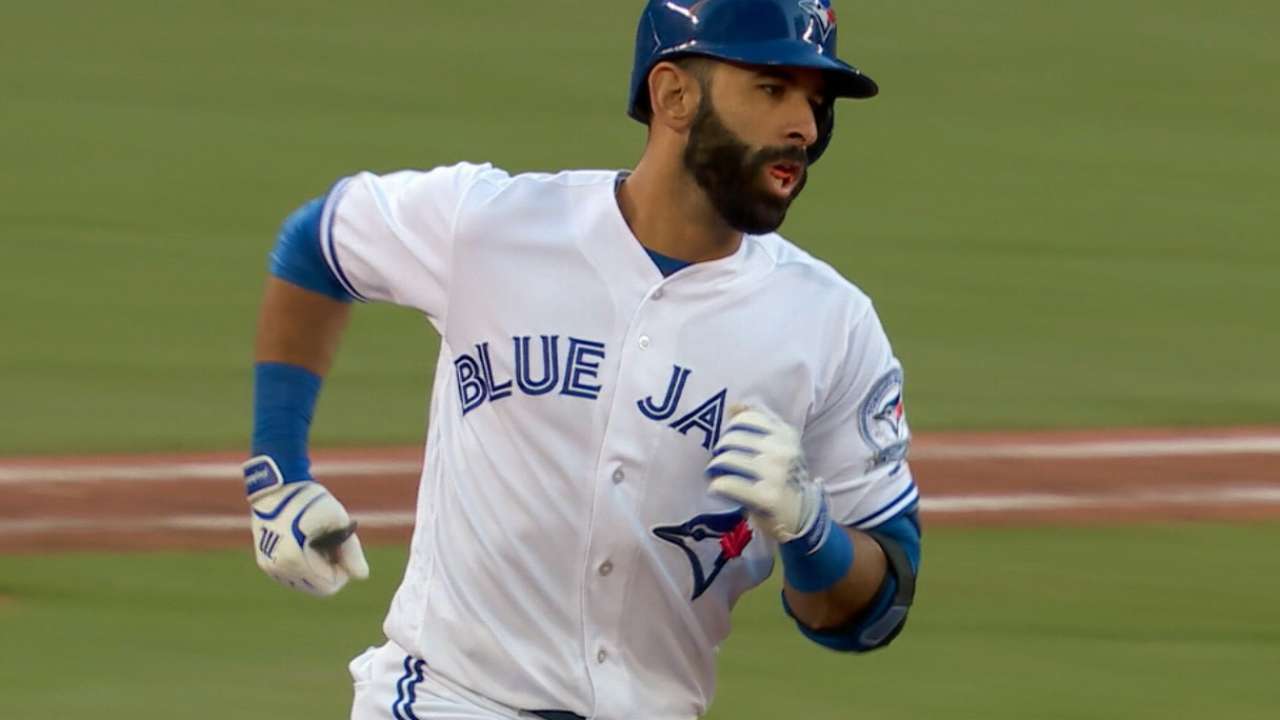 "I was trying to make baseball plays both times," he said. "Any day in July, I could have run down the line to first, tripped over myself and gotten hurt worse."
If Bautista can recapture his old form, he stands to possibly fare better financially next offseason, should he and the Blue Jays not exercise his $17 million mutual option for 2018. But on his first official day at camp, he was happy to be back with his teammates, and wasn't entertaining those thoughts just yet.
"I'm just here to play, I'm here to have a healthy season, have fun, enjoy it, enjoy my teammates and try to win games," Bautista said. "Whatever happens, happens."
Anthony Castrovince has been a reporter for MLB.com since 2004. Read his columns and follow him on Twitter at @Castrovince. This story was not subject to the approval of Major League Baseball or its clubs.