Beltre not ruling out playing at start of Classic
Rangers slugger expected to miss about three weeks with left calf strain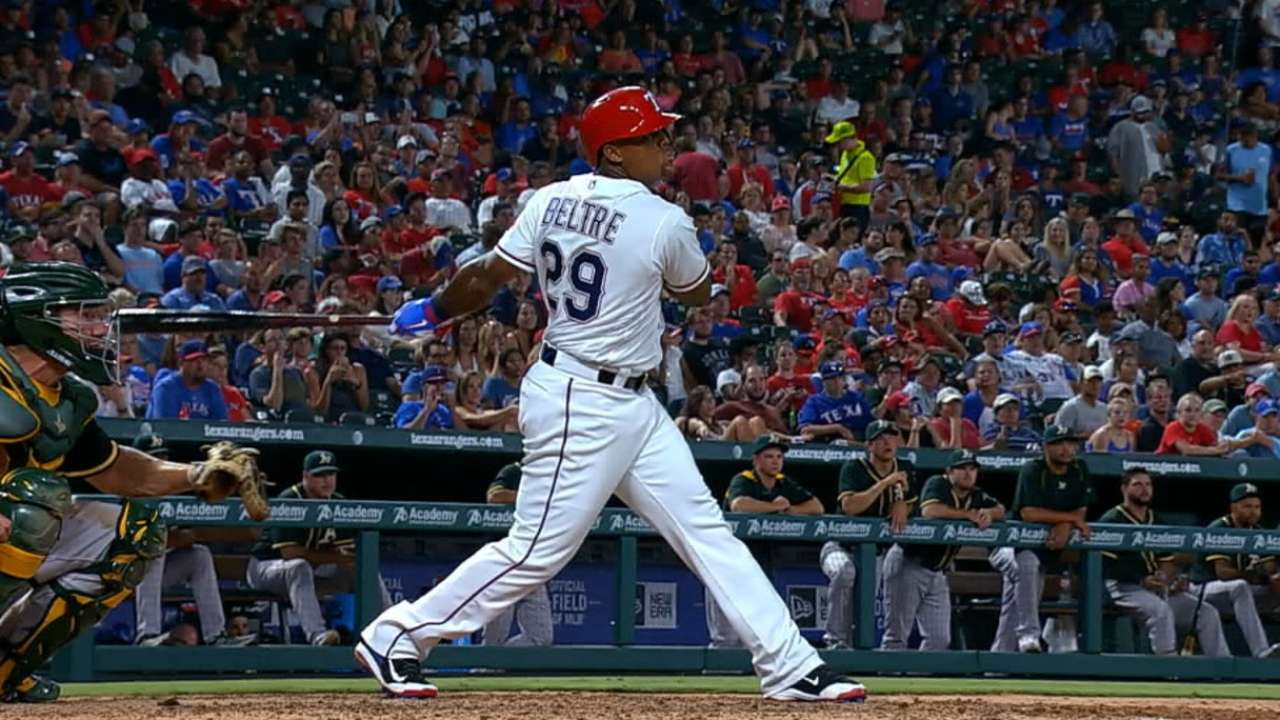 SURPRISE, Ariz. -- The Rangers are not expecting third baseman Adrian Beltre to play at the start of the World Baseball Classic because of a strained left calf muscle, the club announced on Friday. An MRI confirmed the diagnosis of a Grade 1 strain, and he is expected to be sidelined about three weeks.
But Beltre was adamant on Saturday morning that he has not ruled that out completely, even though the Rangers have already announced he would not play at least in the first round.
"I can't say that," Beltre said. "I don't know how I am going to feel next week. I can't say I'm in and I can't say I'm out. If I feel better when it comes time to go, I might take a crack at it."
Beltre, who reported to camp on Friday, said he injured the calf muscle working out on Valentine's Day at his home in California. He was hoping to play for the Dominican Republic in the Classic, but that is not looking likely, he said.
"If I feel 100 percent, I'll go play, but I am not going to force anything," Beltre said. "My main concern is to be ready for the season. We have a lot to accomplish as a team. That's the reason why I am here."
The Dominican Republic is scheduled to begin the World Baseball Classic when it plays Canada on March 9 in Miami.
Beltre might consider joining the Dominican team if it advances in the tournament.
"If in two weeks I feel I can do everything and not hold back ... if I feel I can play, I'll play," Beltre said. "If it's not 100 percent and I don't feel I can play, I won't play. But I don't know how I'll feel in two weeks. Obviously, I want to play, but I've got to be smart about it. I don't want to be selfish."
The Rangers aren't eager for Beltre to jeopardize his health, but they do support his desire to play for the Dominican Republic.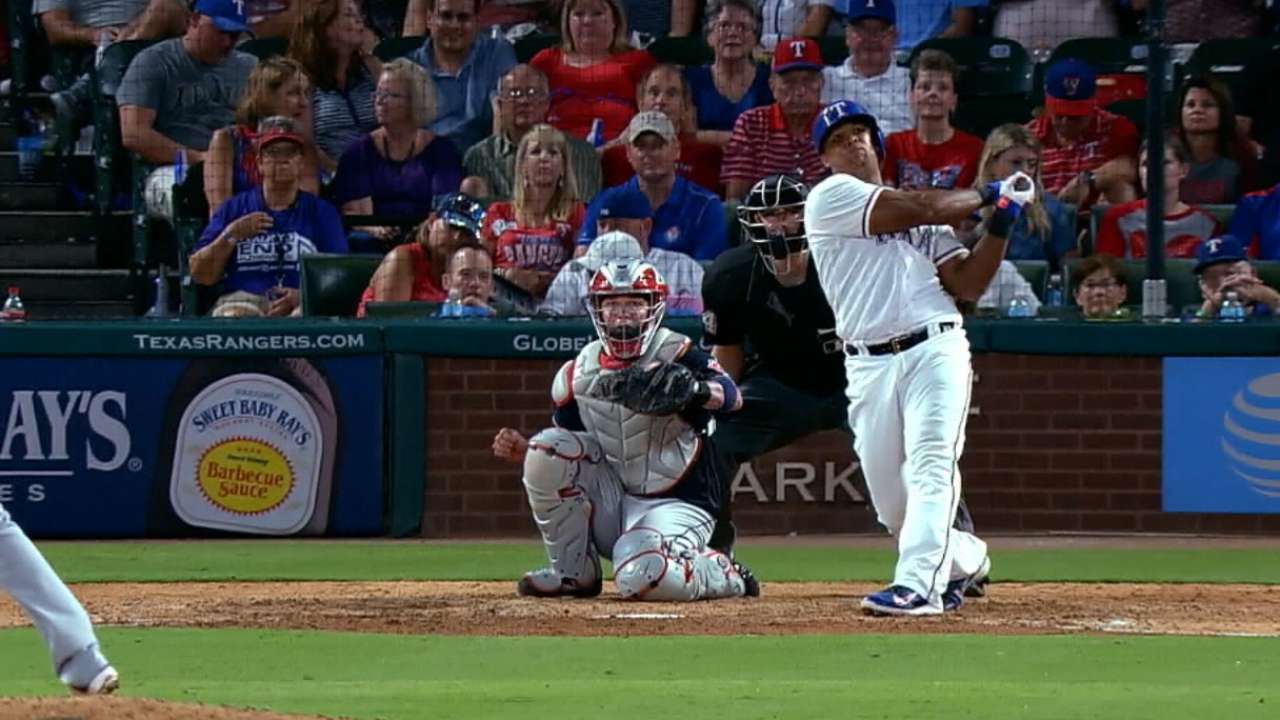 There is a good chance the Dominican Republic, the defending Classic champions, will advance past the first round.
"Yeah, last time they won it without me," Beltre said.
The World Baseball Classic runs from March 6-22. In the U.S., games will air live exclusively in English on MLB Network and on an authenticated basis via MLBNetwork.com/watch, while ESPN Deportes and WatchESPN will provide the exclusive Spanish-language coverage. MLB.TV Premium subscribers in the U.S. will have access to watch every tournament game live on any of the streaming service's 400-plus supported devices. Internationally, the tournament will be distributed across all forms of television, internet, mobile and radio in territories excluding the U.S., Puerto Rico and Japan. Get tickets for games at Marlins Park, Tokyo Dome, Gocheok Sky Dome in Seoul, Estadio Charros de Jalisco in Mexico, Petco Park, as well as the Championship Round at Dodger Stadium, while complete coverage -- including schedules, video, stats and gear -- is available at WorldBaseballClassic.com.
T.R. Sullivan has covered the Rangers since 1989, and for MLB.com since 2006. Follow him on Twitter @Sullivan_Ranger and listen to his podcast. This story was not subject to the approval of Major League Baseball or its clubs.