Quintana not thinking about trade possibility
Lefty starter focused on job; athletic Moncada progressing quickly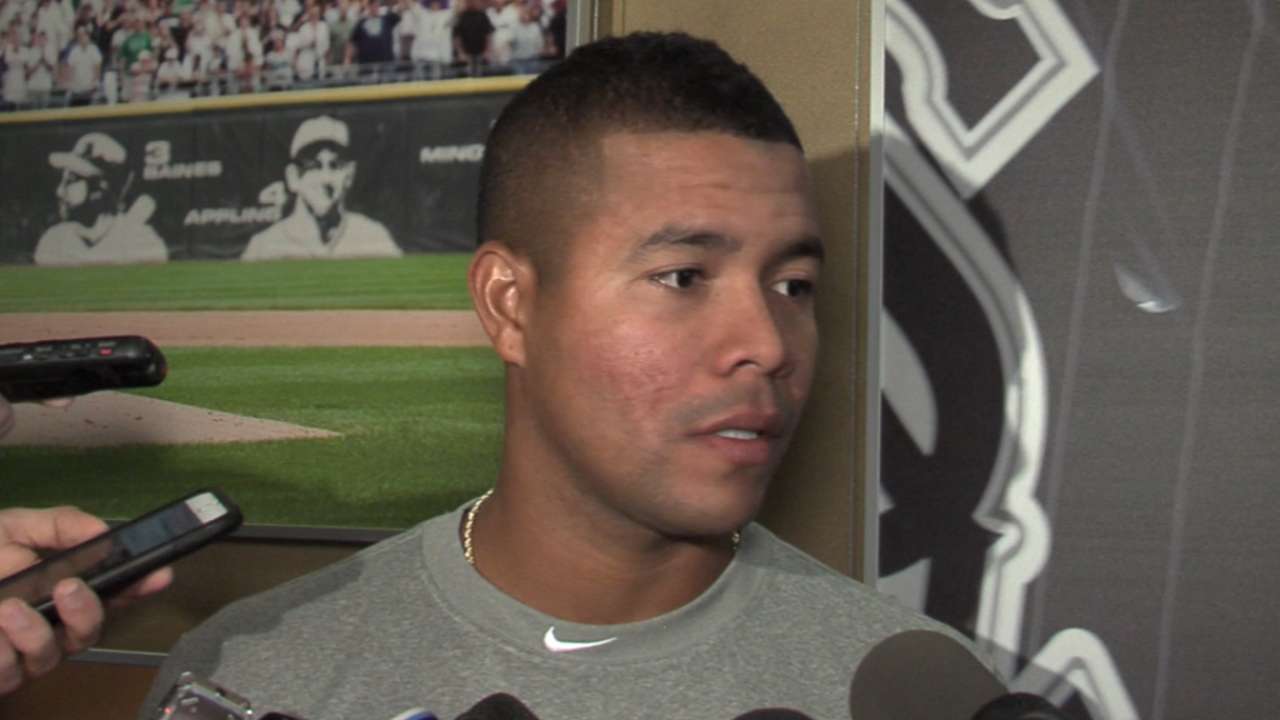 GLENDALE, Ariz. -- Jose Quintana admitted to being surprised upon first hearing about Chris Sale's December trade to Boston.
"But I know that's part of the business. That happens," Quintana said. "Every time the team thinks about how to make it better."
If the ace hurler's mantra sounds familiar, it's because relievers David Robertson and Nate Jones basically put forth the same sentiment when pitchers and catchers reported to Camelback Ranch on Tuesday. Trading Quintana, a 2016 All-Star and one of the steadiest starters in the American League, certainly isn't a necessity, but it definitely could improve the White Sox in the long term with the potential prospect haul being rumored for the past three months.
It's a point Quintana doesn't intend to address over and over during the next few weeks. In fact, Wednesday might be the last time Quintana talks about a trade until he potentially gets traded.
"You never know what's going to happen, but during the offseason I heard a lot of rumors," Quintana said. "I said the same thing every time: You don't have control over that. Keep doing my preparation for the new year, new season and that's about it.
"I'm just trying to keep my mind on the game and do my job every five days and help my team, and that's all I can do. I spend my time with my teammates and we all work hard."
Athletic Moncada could receive quick callup
Yoan Moncada, the No. 2 prospect overall per MLBPipeline.com, figures to start the upcoming season at Triple-A Charlotte. But Moncada's high level of athleticism and talent might force a sooner than expected big league promotion.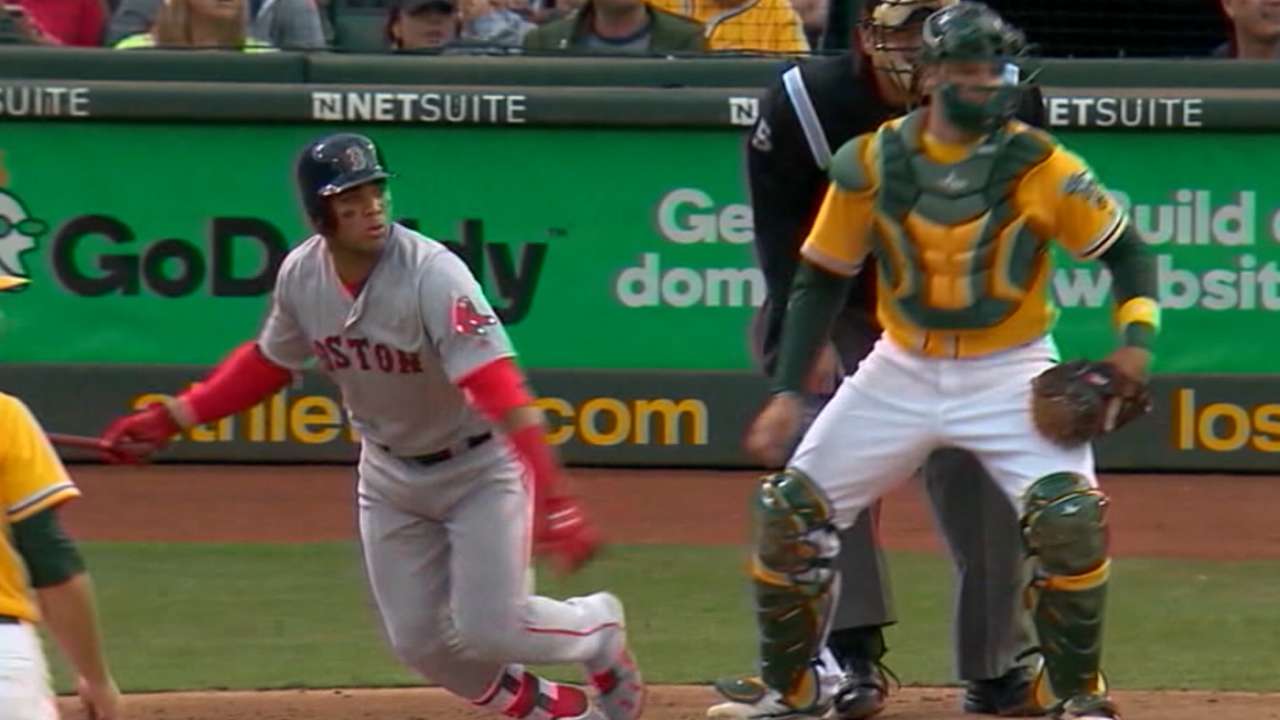 "There are a lot of guys I've seen whose jumps were exponential," White Sox manager Rick Renteria said. "I think he could potentially be one of those guys. We hope so, as with all of the other young players.
"It's a matter of how we present whatever we want to present to him. Hopefully we find the right words and context and show him physically. We can do some things to show him. We've talked about that. He's a bright young man."
Moncada took grounders at second during Wednesday's workout, and Renteria would like to see him be a little more aggressive toward ground balls. But he knows Moncada only will get better with more time at second.
"He has a fundamental base to work with. We're going to try to get him to be a little more stable underneath," Renteria said. "We saw a couple where his feet spun out from underneath him, which means he's getting his head over his body a little bit too much.
"You can do that as a hitter too. The balance points are lost and you end up losing your footing. As long as he keeps his legs underneath him, he'll be pretty stable and turn some of the double plays. He was still turning some pretty nice double plays."
Burdi, Kopech form high-octane pair
There probably wasn't a throwing pair across Arizona on Wednesday with greater combined velocity than Michael Kopech and Zack Burdi, who threw together during Wednesday's workout at Camelback Ranch.
"They throw hard. They throw hard to each other. They throw it hard in the 'pen," Renteria said. "They are pretty impressive."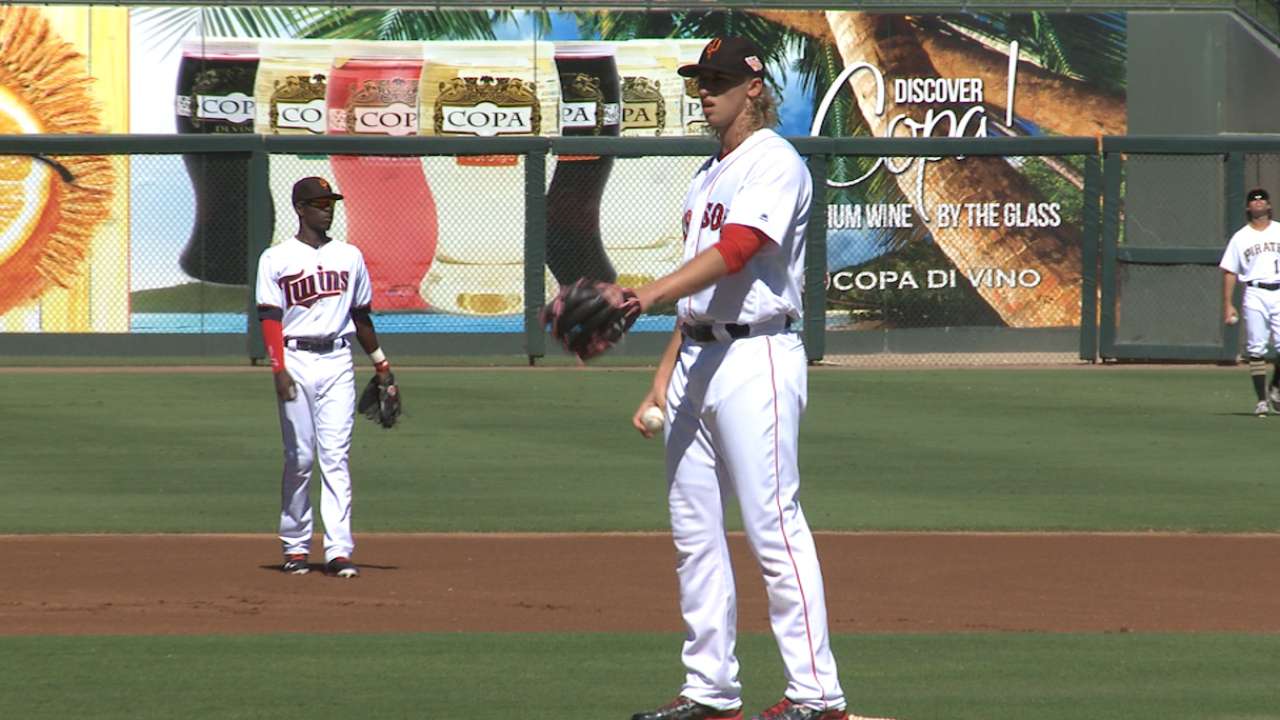 "He was wailing them at me and he had the wind at his back," said a smiling Burdi. "I've played catch with him before and there's a good jump to it, but there was a jump with a second gust to it. He blew me up pretty good today, but he's good to throw with."
Burdi and his 100 mph fastball could be the fastest riser to the Majors among this talented crew of prospects among the rebuilding White Sox. He's working with a more spread-out approach on delivery, focused on getting the ball out of his mitt.
"Just need to get the ball out of my mitt so it's not lagging so much and the balls are fading away or fading down. Just trying to live in the strike zone a bit more," Burdi said. "Me and [White Sox Minor League pitching coordinator Richard Dotson] talked about getting the ball out of my mitt last year."
This and that
• The White Sox announced via Twitter that infielder Carlos Sanchez now will be going by his first name, Yolmer. Carlos is his middle name.
• White Sox hurlers Derek Holland and Tommy Kahnle attended the WWE's Elimination Chamber pay per view event Sunday night in Phoenix. The two bought replica championship belts for a pair of kids sitting around them.
Scott Merkin has covered the White Sox for MLB.com since 2003. Read his blog, Merk's Works, follow him on Twitter @scottmerkin, on Facebook and listen to his podcast. This story was not subject to the approval of Major League Baseball or its clubs.