Pair of aces: Statcast examines Kershaw, Scherzer
Dodgers, Nationals join the fray as they begin official spring workouts today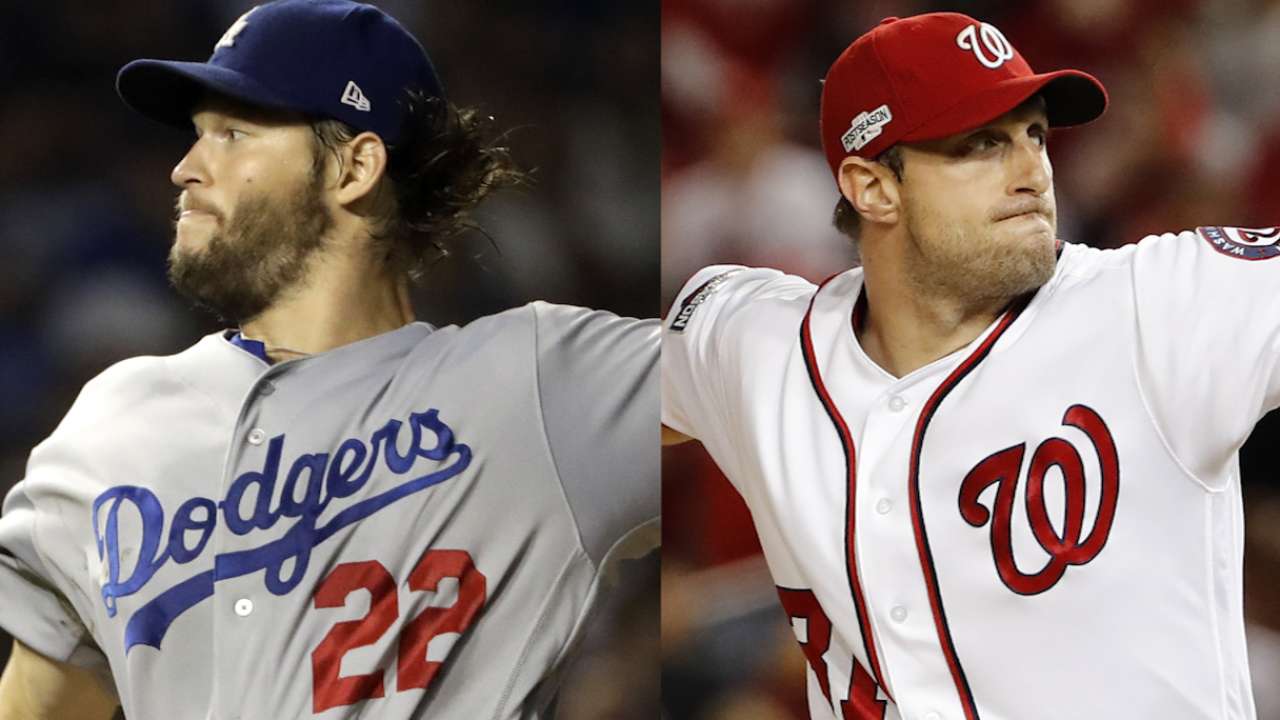 The Dodgers and Nationals, foes in last October's National League Division Series, become the final two teams to hold their first official Spring Training workouts today.
They also have arguably the top two starting pitchers in baseball right now. Clayton Kershaw and Max Scherzer have combined to win five Cy Young Awards over the past six seasons, the former also taking the NL MVP Award in 2014 and the latter combining a pair of no-hitters with a 20-strikeout game since '15.
So as this pair of dominant hurlers embarks upon another season -- Kershaw already threw a bullpen session on Wednesday -- here is a breakdown of what they bring to the table, with help from Statcast™.
Velocity
Scherzer unleashed nearly 2,000 four-seam fastballs during the 2016 season. Among pitchers with at least 1,000, his average velocity of 95 mph ranked a stellar 10th.
That number is all the more impressive when considering that this was Scherzer's age-31 season. Of the nine pitchers ahead of him on that list, none was older than 27, while the closest 30-plus challenger, Justin Verlander, averaged 94.3 mph.
For his part, Kershaw throws plenty hard, but he doesn't necessarily light up the radar gun, with an average four-seamer velocity of 93.4 mph. On the other hand, the southpaw does throw one of his pitches with an unusual amount of heat.
Kershaw's slider averaged 88.2 mph last year, which ranked second among all left-handers who threw one at least 300 times. Overall, Kershaw blew away the field by reaching 88 mph with 398 of his sliders.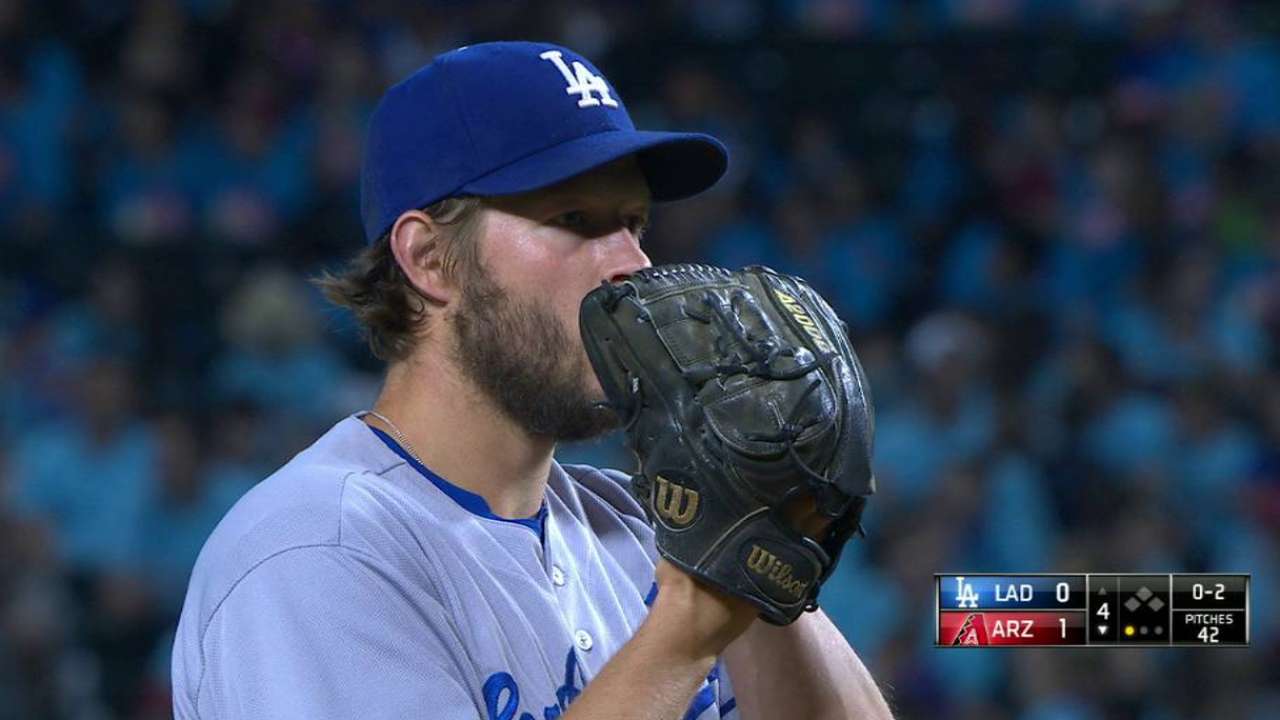 Spin rate
When it comes to Scherzer's fastball, velocity tells only part of the story.
As MLB.com's Mike Petriello wrote earlier this winter, the average four-seamer had a spin rate of 2,264 rpm last season, with the vast majority of those pitches falling between 2,100 rpm and 2,500 rpm. Because high-spin fastballs drop more slowly than a hitter expects, they tend to create whiffs and fly balls.
In that context, Scherzer's average four-seamer spin rate of 2,550 rpm in 2016 stands out. Out of more than 100 pitchers who threw at least 750 pitches of that type, only Scherzer's former Tigers teammate, Verlander, topped that figure. Among that group, Scherzer's four-seamer swinging-strike rate of 12.7 percent ranked sixth, and only Verlander used the pitch to get more whiffs in the upper third of the strike zone than Scherzer (66).
Max Scherzer was 2nd in MLB in getting swinging strikes with his 4-seamer in 2016. Most were in the top half of the zone or above it. pic.twitter.com/1auLo6gwTC

— Andrew Simon (@AndrewSimonMLB) February 15, 2017
Contact
Just getting the bat on the ball against these two pitchers is difficult enough, as they tied for the MLB lead last year with a 15.3-percent swinging-strike rate while ranking second (Kershaw) and third (Scherzer) in strikeout rate.
But as Statcast™ shows, even when hitters put the ball in play, they didn't necessarily do so with much authority. Among pitchers who allowed at least 300 batted balls, Kershaw gave up the eighth-lowest average exit velocity (87.3 mph), while Scherzer was 14th (87.7 mph), despite serving up 31 homers.
Batters slugged only .268 off Kershaw -- their fourth straight season below .300 -- and they had even less success against his curve and slider. On at-bats ending in a breaking ball, opponents slugged an MLB-low .182. Among pitchers who threw at least 750 breaking balls, Corey Kluber (.237) and Noah Syndergaard (.242) came the closest.
Opponents slugged .182 on at-bats ending with Clayton Kershaw breaking balls last year. Their spray chart overlaid at Dodger Stadium: pic.twitter.com/xWxKzXycuX

— Andrew Simon (@AndrewSimonMLB) February 15, 2017
Approach
Both Kershaw and Scherzer pound the strike zone. Both are especially dangerous when ahead in the count. So it's no surprise that hitters have decided that the best course of action is to hack away and hope for the best.
In 2016, Statcast™ tracked 44.9 percent of Kershaw's pitches as within the zone, the third-highest rate in the Majors (minimum total 2,000 pitches), while Scherzer came in 16th (42.7 percent). Looking at only first pitches, Kershaw was on top (53.1 percent).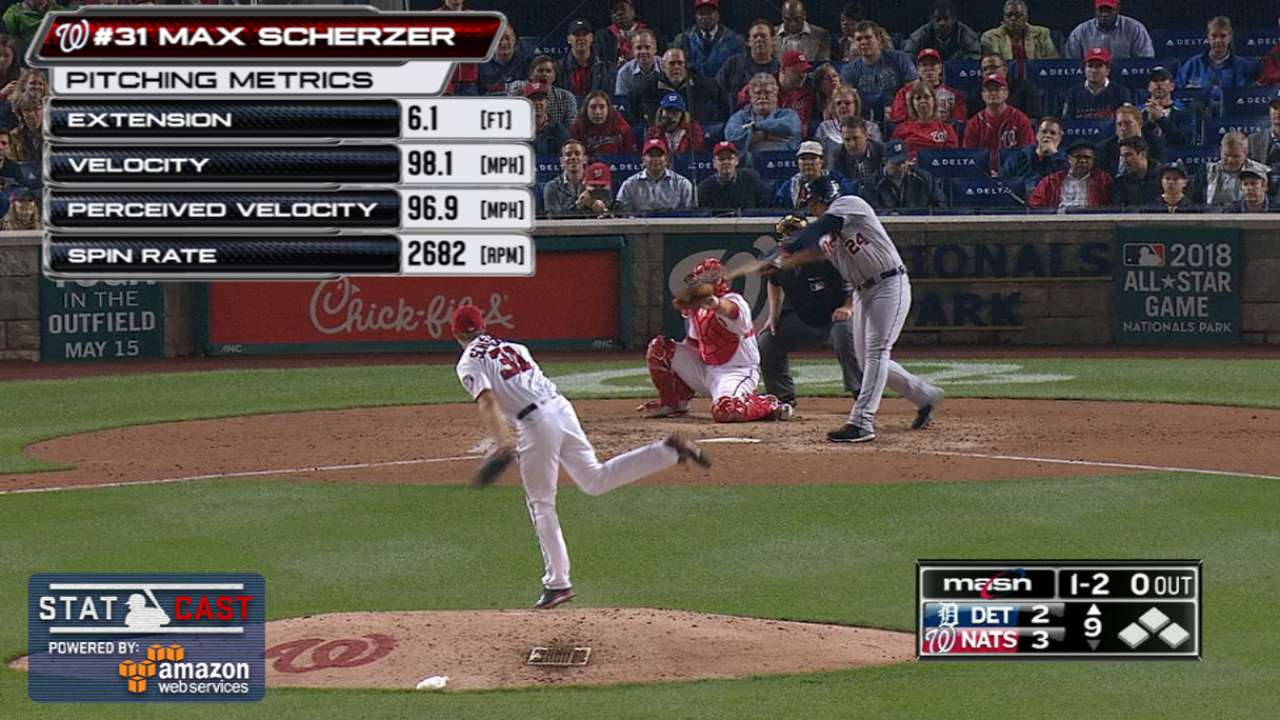 Of course, pitchers in general are much better when the count is in their favor. But that was true of Kershaw to an astonishing degree in 2016, when he limited opponents to an MLB-low .290 OPS (yes, OPS) in those situations. That number dropped to an MLB-low .281 in two-strike counts, while Scherzer ranked sixth at .394.
Put those factors together, and you have Kershaw and Scherzer tying for third in MLB in terms of highest swing rate against. Batters didn't waste any time, either. They swung at 37.3 percent of Kershaw's first pitches, the second-highest rate behind only John Lackey, while Scherzer came in ninth at 33.5 percent.
Andrew Simon is a research analyst for MLB.com. Follow him on Twitter @AndrewSimonMLB. This story was not subject to the approval of Major League Baseball or its clubs.