Lefty specialist not mandatory for bullpen
Mattingly set on taking 'best group of guys' from camp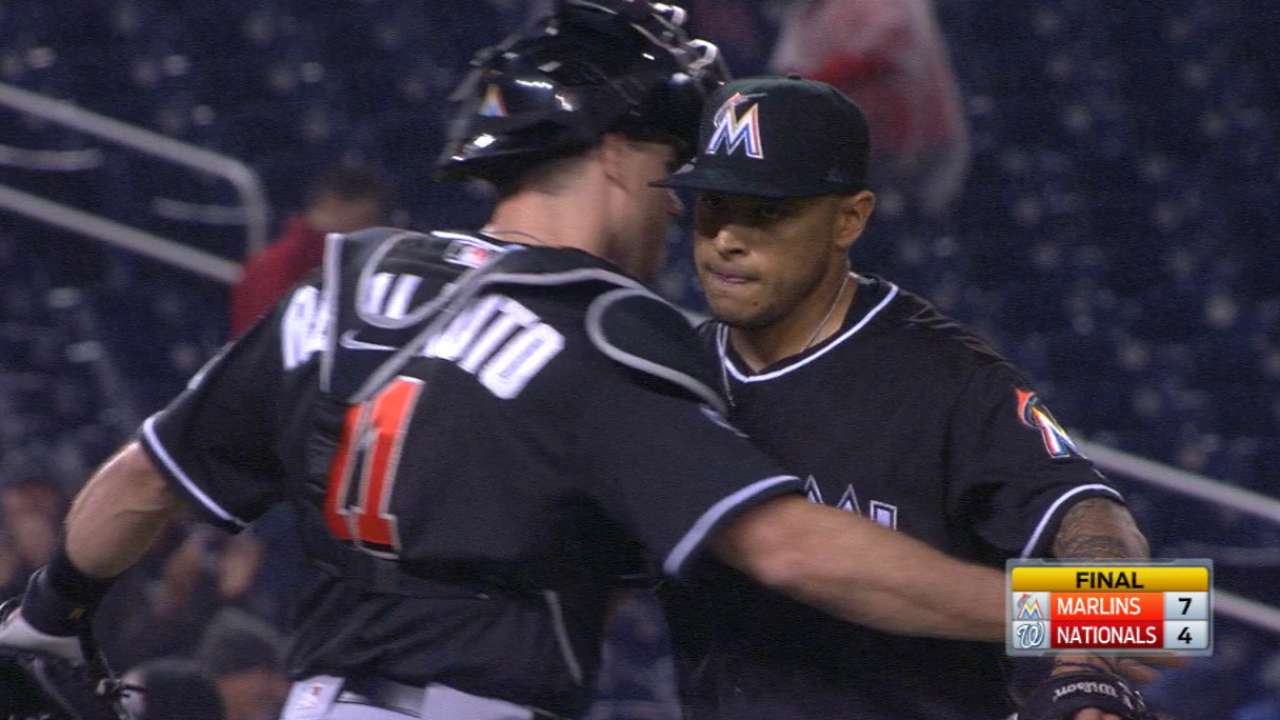 JUPITER, Fla. -- There will be no special treatment for a potential specialist in the Marlins' bullpen. In the past, the organization took a more traditional approach and carried at least one left-hander.
Those days are over, at least this Spring Training. Even with the Marlins leaning towards carrying eight relievers, they insist they won't keep a southpaw with the primary purpose to get left-handed hitters out.
"We're going to try to take our best group of guys," manager Don Mattingly said. "Left, right, whatever. We're going to try to take our best team of relievers as we leave here."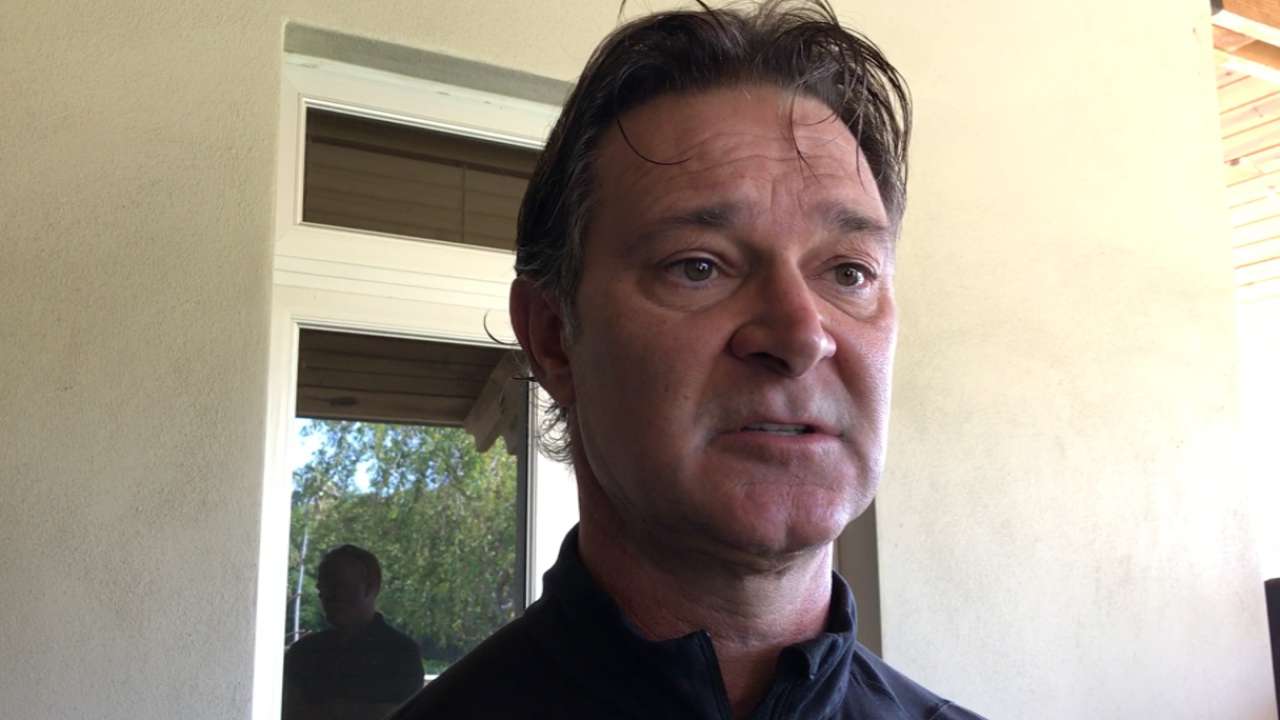 In the offseason, the Marlins signed veteran free agents Brad Ziegler and Junichi Tazawa. Both are right-handers who were with the Red Sox in 2016.
Dustin McGowan opted to return after the right-hander pitched for Miami last season.
Mike Dunn, the Marlins' primary left-hander since 2011, signed as a free agent with the Rockies. The club doesn't feel the need to replace his roster spot with another southpaw.
Miami acquired left-hander Hunter Cervenka from the Braves last August, and he has a chance to make the club. But if Cervenka doesn't, he will open at Triple-A New Orleans.
Ziegler has a submarine-style delivery and is a sinkerball pitcher. Tazawa offers the split-finger fastball.
"The main thing to me is we took a strength and made it even better," Mattingly said of the overall bullpen. "We've given it some different looks. Brad gives us a guy who gives us some different angles, and he's also pitched late in games. He's closed. He's been a setup guy. Although he is better against righties, he's pretty good against lefties, also.
"Junichi gives us a guy who really is a different look, also, with the split. He's had a lot of success against left-handed hitters. We've got some different looks."
#Marlins #Springtraining pic.twitter.com/27h7qr7d6B

— Joe Frisaro (@JoeFrisaro) February 15, 2017
Closer A.J. Ramos and setup right-hander Kyle Barraclough return, and the Marlins consider David Phelps a "weapon" who can be used in a variety of roles. Phelps can throw multiple innings or even close.
There is a chance left-hander Jeff Locke, who is competing for a rotation spot, could wind up in the bullpen. If that's the case, he would be used more as a long reliever and as an emergency starter than as a specialist.
The way they've built the bullpen, the Marlins feel the right-handers they have in camp can get out lefties.
Off Barraclough, left-handed hitters compiled a .192 average last year. They batted .230 against Phelps, .213 versus Ramos, .207 off Tazawa and .229 with Ziegler (as a member of the Red Sox).
The way relievers were used in the 2016 postseason, with many adjusting to a variety of roles, has teams rethinking how to maximize their bullpens.
"What you see in the playoffs is hard to do over 162 [games]," Mattingly said. "It goes back to building your team. There are more teams talking about what we're talking about."
Joe Frisaro has covered the Marlins for MLB.com since 2002. He writes a blog, called The Fish Pond. Follow him on Twitter @JoeFrisaro and listen to his podcast. This story was not subject to the approval of Major League Baseball or its clubs.