Cards going back to basics for start of spring
Matheny placing emphasis on fundamentals early in camp
JUPITER, Fla. -- Manager Mike Matheny borrowed a line from his predecessor Tony La Russa while addressing the Cardinals' gathered group of pitchers and catchers ahead of their first official Spring Training workout on Tuesday.
"You start," Matheny said, "at zero."
The Cardinals welcome the fresh beginning after missing the postseason last season for the first time since 2010, and they have structured camp to ensure the deficiencies that led to an undesirable finish are corrected from the start.
• Cardinals' Spring Training schedule
Focusing on the fundamentals is nothing new to the Spring Training landscape. It's why players spend days rotating through stations where they practice some of the most routine plays or movements in the game. However, that work wasn't enough to keep the Cardinals from lagging in areas such as defense, baserunning and controlling the running game last season.
Each of those areas is poised to get more attention this spring.
"Baseball is a tough game to practice because of the speed," general manager John Mozeliak said. "It's a hard game to replicate. But having said that, I think the most important thing is having an efficiency camp, having a camp where whatever we're working on we're taking full advantage of and we're optimizing our time on the field, and we're very practice specific."
• Cardinals enter spring with deep roster
Matheny sought input from current players and his coaching staff throughout the winter before making tweaks to the spring schedule. Where was time wasted? Were certain drills inefficient? Was too much time spent on one area and not enough on another?
"When we're doing our drills, you're going to see more of a concentration on the mechanics, more so than the speed and the intensity," Matheny said. "A lot of the work [will be] more focused on repetitions."
The need to build a better baserunning team is obvious following a season in which the Cardinals stole a National League-low 35 bases and ranked as the worst baserunning team according to Fangraphs' baserunning metric.
Different personnel could help, as adding Dexter Fowler and playing Kolten Wong regularly would add a pair of plus-baserunners to the lineup. Lou Brock, Ozzie Smith and Willie McGee are scheduled to serve as guest instructors and will each bring their baserunning expertise.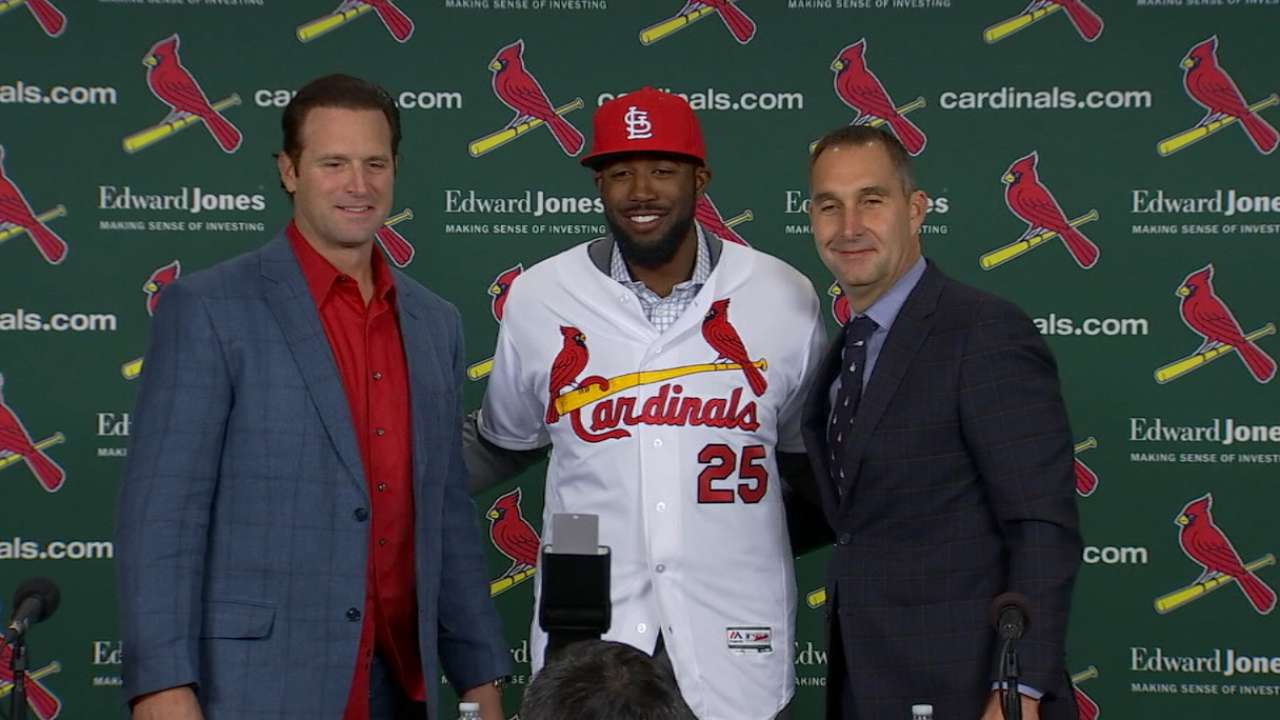 In addition, quality-control coach Mike Shildt will offer a data-based perspective that can help the Cardinals better maximize baserunning opportunities.
"Mike is a very successful teacher when he was wearing the [Minor League] managerial hat, and ultimately I want to see that type of mentality brought into this job," Mozeliak said. "And he was someone who, when you think back to his career as a manager, was fundamentally-based [and] understood how to get the most out of players in that regard."
The presence of Jose Oquendo, now a special assistant to the general manager, will bring a familiar voice back to defensive instruction. Some stabilization at certain positions could help, too.
"I think a good camp would be just a clean defensive camp," Mozeliak said. "That was definitely something that I felt like weighed on us last year, even more than the baserunning."
And while the pitching staff was bruised by that subpar defense behind it, several members of the staff also became lackadaisical in their efforts to hold baserunners on. It's one of the reasons why catcher Yadier Molina, long considered a gold standard behind the plate, threw out a career-low 21 percent of runners.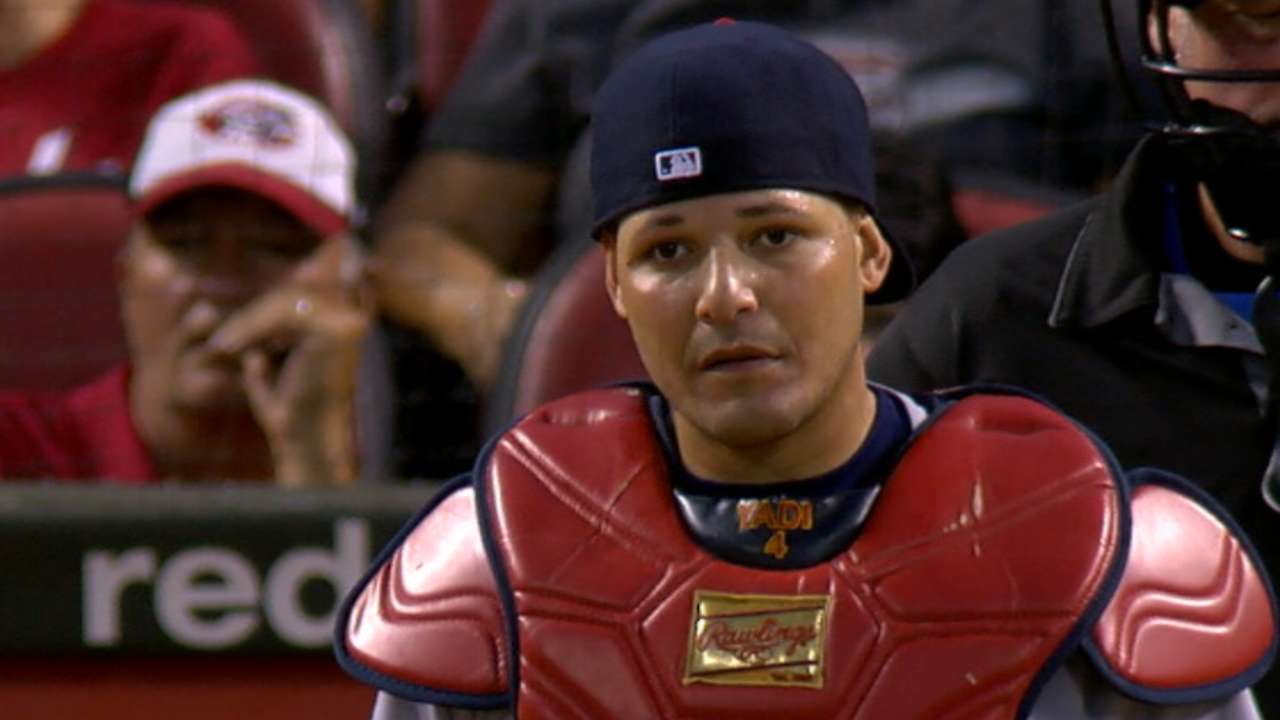 This winter, the Cardinals sent several pitchers a breakdown of tendencies and weaknesses in order to help each identify ways in which they could better control the running game.
"No catcher on the planet is going to be able to throw guys out at the rate that we were going as far as the effort," Matheny said. "It was something that we had let slip. And I'm going to tell you that I wear that. That's on me. And it's going to be fixed."
Jenifer Langosch has covered the Cardinals for MLB.com since 2012, and previously covered the Pirates from 2007-11. Read her blog, follow her on Twitter, like her Facebook page and listen to her podcast. This story was not subject to the approval of Major League Baseball or its clubs.