Indians to carefully monitor Brantley's pace
Francona says club will be conservative with outfielder who played 11 games in 2016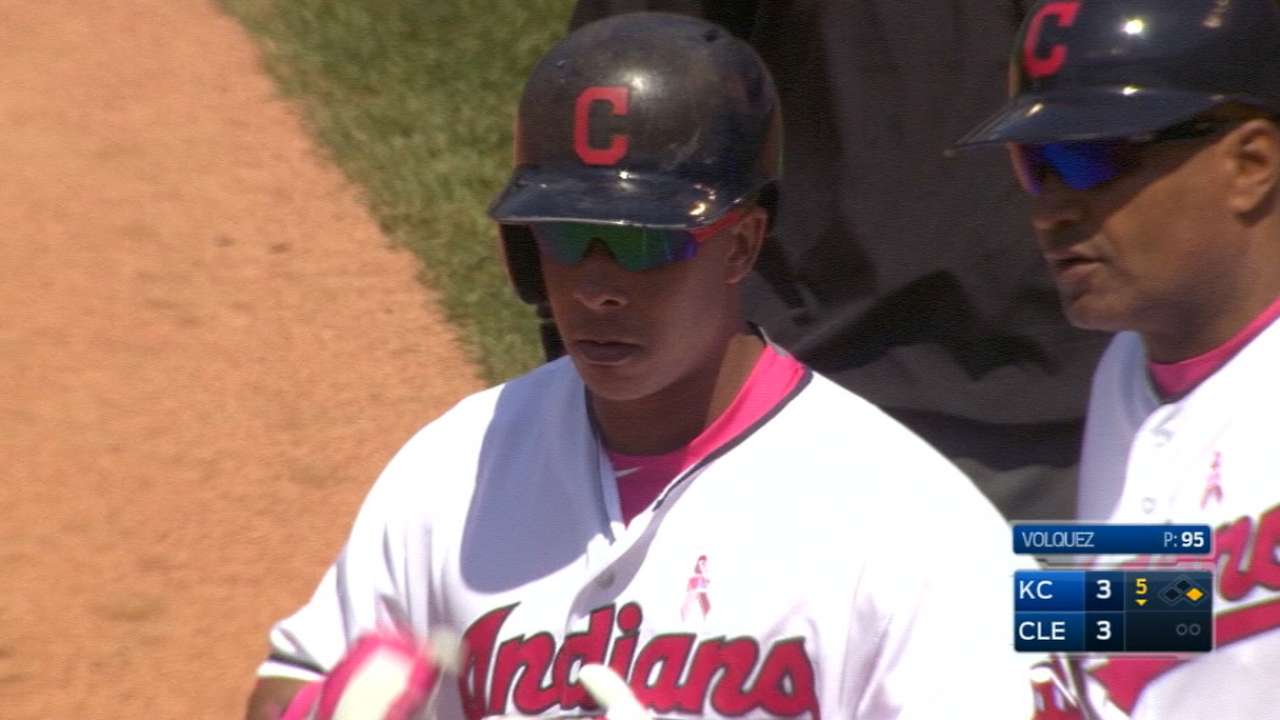 GOODYEAR, Ariz. -- As a handful of Indians players prepared to take batting practice on one of the diamonds at the team's complex on Tuesday morning, Michael Brantley grabbed his bat and headed to the indoor cage. It is unclear how much longer it will take before the outfielder can take some swings under Arizona's blue skies.
During his first sit-down of Spring Training, Indians manager Terry Francona reiterated that the team is taking a conservative approach to Brantley's comeback from right biceps surgery. Brantley continues to increase the intensity and volume of his tee work, but it could be a few weeks before the team has a firm grasp on how realistic it is for him to be part of the Opening Day roster.
"We're trying like crazy to not go too fast," Francona said. "We don't want to put him in a position that's unrealistic. It's a little bit hard, because last year the only time he really started to feel it was when he got into a game. So I think we need to reserve some enthusiasm, not because we don't feel [enthusiastic], because we want him back desperately, but just in fairness to him.
• Spring Training: Info | Tickets | Schedule | Gear
"We'll allow him to come back on his own program, on the trainers' timeline, so he has a chance to not just come back, but to stay back."
Last spring, when Brantley was returning from surgery on his right shoulder, he did not resume hitting off a tee until Feb. 21. This year, following an August operation to address chronic biceps tendinitis, he is nearing the soft-toss stage of his hitting program. As Francona noted, Brantley moved through the early portion of his hitting program without any setbacks multiple times throughout last season.
Brantley, who was limited to only 11 games last year, had his comeback stall more than once last summer after playing in a handful of games over a short period of time. That complicates the current situation. Until Brantley appears in multiple spring games -- whether on the Minor League side or in Cactus League play -- the team will likely remain in wait-and-see mode in terms of his availability for the start of the season.
Other items of note from Tuesday:
• With the first workout in the books for pitchers and catchers, the next milestone in camp will be position players officially reporting to camp on Thursday. Physicals for those players will take place on Friday, with the first full-squad workout slated for Saturday. Before that first team practice, Francona will stand before his players and give his first speech of the year.
"I've been thinking about that for a while now," Francona said. "Anybody that knows me [knows] I'm not a real big meetings person, except I think the first one of the year is important. I think you're kind of laying the groundwork for what your team is going to be about and things like that. So I've given that a lot of thought about, 'As proud as you are of what happened last year, we don't want to be the team that looks up in June and is still talking about last year.'
"So we'll probably talk about that a little bit, about being proud of what we did, but also this is a new team. Even though there are so many guys that are back that are returning, it's still 2017 and this team will have it's own identity."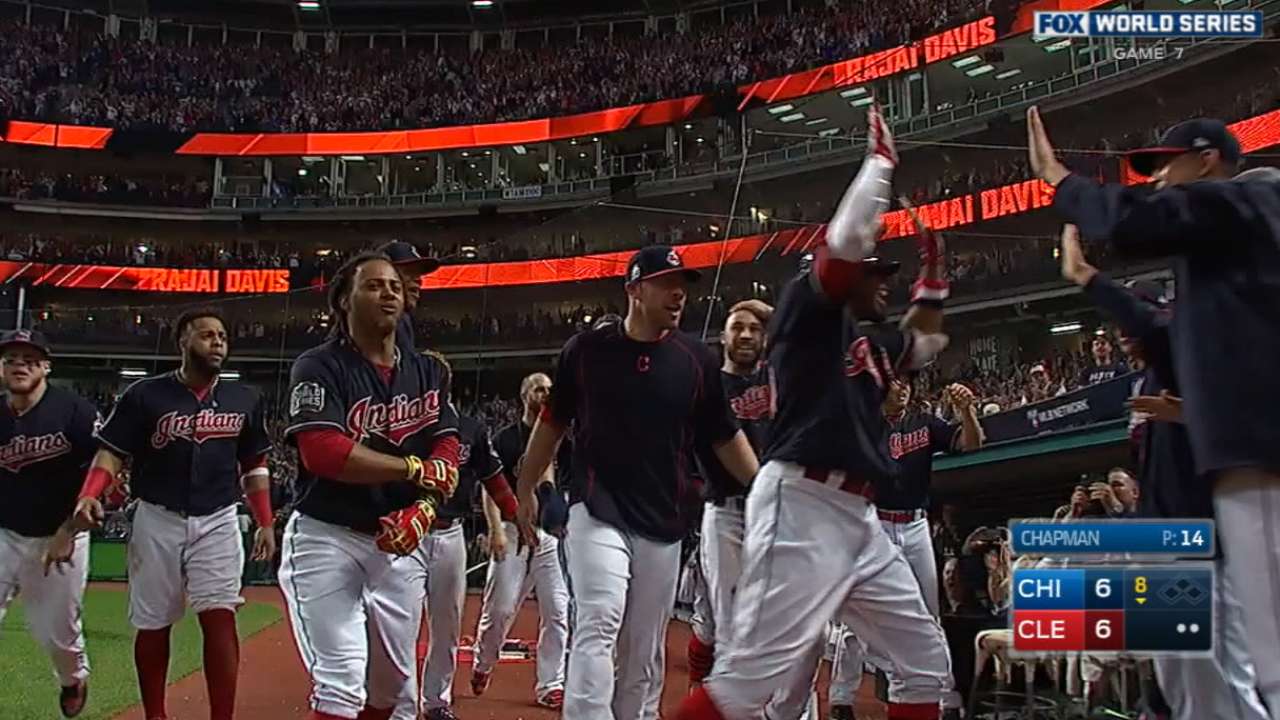 • The Indians led the American League with 134 stolen bases last season, but 43 of those came via veteran Rajai Davis, who signed with the A's over the winter. Francona said the team needs to remain sound with its running game, while understanding that its stolen-base figures may not be as strong as they were last season.
"He did a great job for us," Francona said of Davis. "That's going to directly impact our stolen base numbers. We know that. It doesn't have to impact our baserunning. We were a good baserunning team last year and we need to continue that, knowing that our stolen base numbers will probably be down a little bit."
• Former Indians outfielder Grady Sizemore has been hired as an advisor to player development and will be in camp with the team for the bulk of the spring. Inside the coaches' locker room, there is also a stall waiting for former Tribe slugger Jason Giambi, who is also scheduled to be a guest instructor this year.
• Yan Gomes did not participate in catching drills during Tuesday morning's workout. Per Francona, Gomes left camp to be with his wife, who is pregnant and is due to give birth to their second child in the near future.
Jordan Bastian has covered the Indians for MLB.com since 2011, and previously covered the Blue Jays from 2006-10. Read his blog, Major League Bastian, follow him on Twitter @MLBastian and listen to his podcast. This story was not subject to the approval of Major League Baseball or its clubs.