Sarah's Take: Late signings help fortify Dodgers' bench, bullpen
Return of Utley, signing of Gutierrez provide Dodgers with multiple options for situational matchups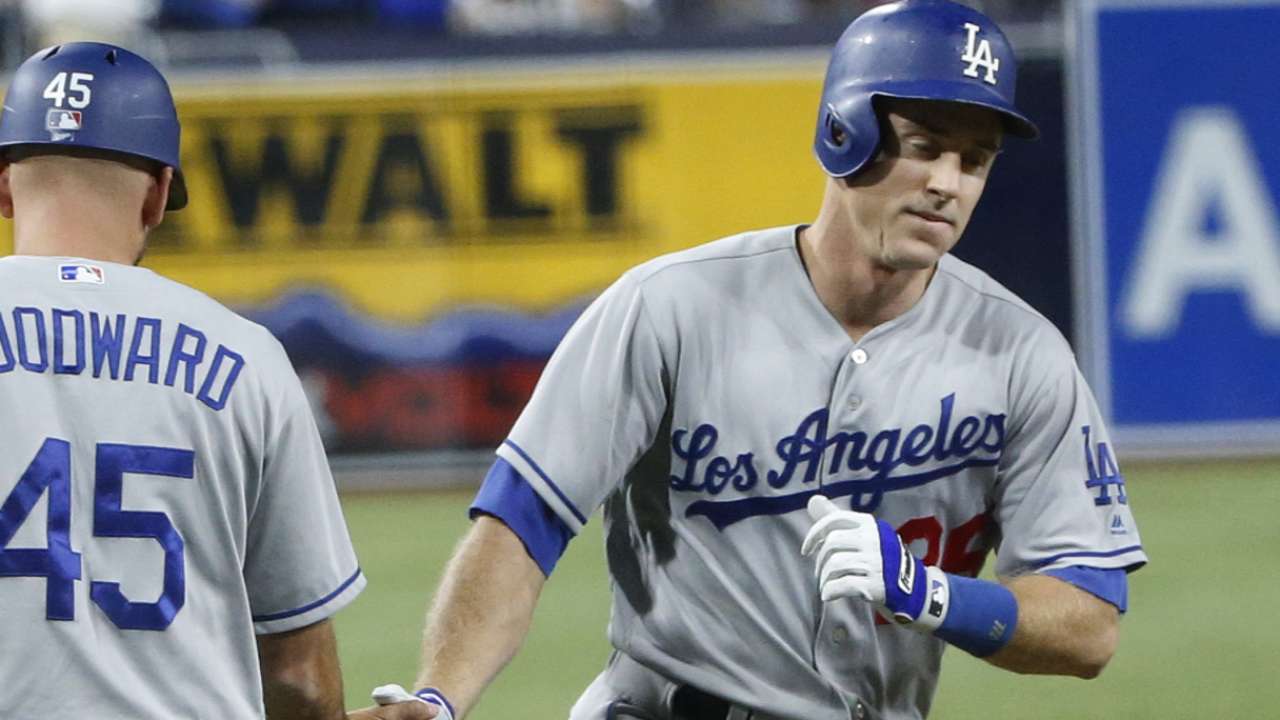 Last Friday the Los Angeles Dodgers made a flurry of last-minute signings for the 2017 season. They gave Chase Utley an opportunity to return to his hometown team as a reserve. They also signed outfielder Franklin Gutierrez, as well as former San Francisco Giants closer Sergio Romo, who will serve as the Dodgers' new setup man. The Dodgers hope these new signings will help them win their first World Series championship since 1988.
Although Utley faltered during the playoffs, his outstanding leadership and tough play were critical for the Dodgers as they won their unprecedented fourth consecutive National League West Division title.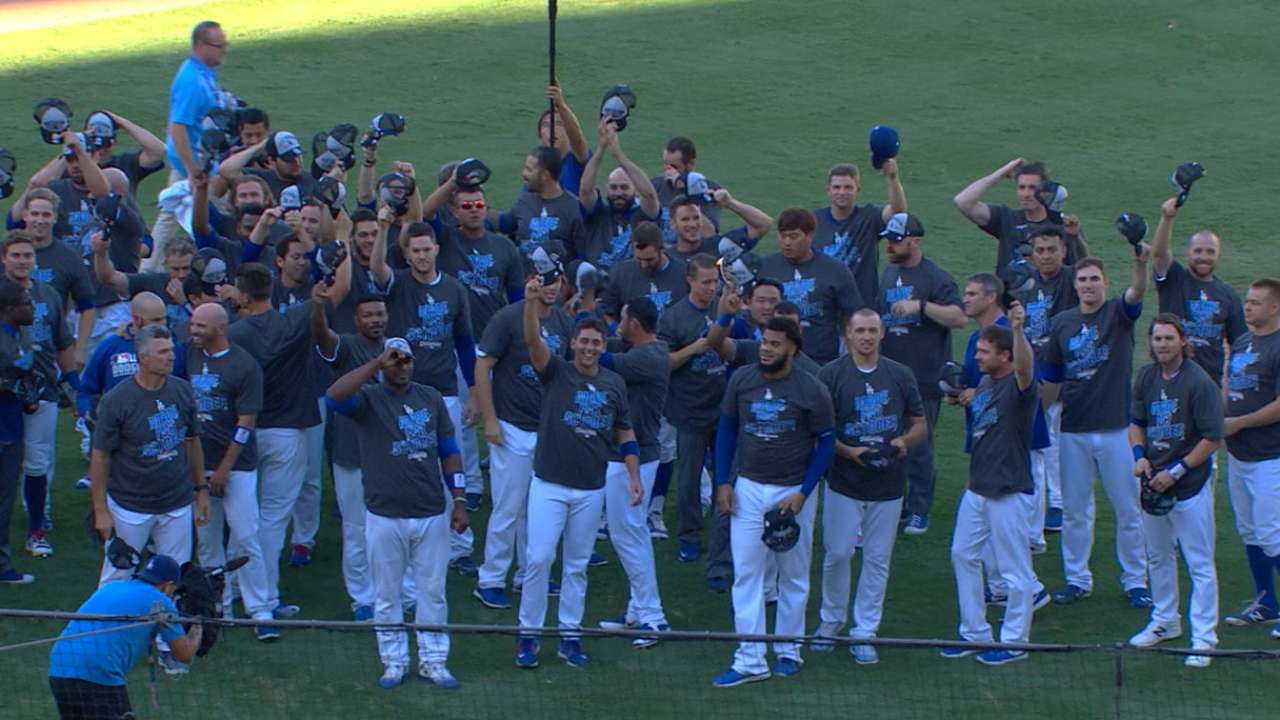 Utley, 38, was one of the few Dodgers who didn't spend time on the disabled list in 2016, but an extremely sore foot nagged him in the second half, and prevented him from continuing his solid first half performance. He never made excuses for his subpar offensive productionand he often set the table for the hitters behind him. His aggressive play at second base helped an overworked pitching staff stay afloat for the entire season. Utley still hasn't seen a ground ball that he thinks he can't get to, and manager Dave Roberts absolutely loves having Utley on his team.
The acquisition of Logan Forsythe will decrease the playing time for Utley. The Dodgers gave up promising starting pitching prospect Jose De Leon to the Tampa Bay Rays, in order to obtain Forsythe. Although club president Andrew Friedman has spent considerable time within the Rays organization, and likes Forsythe's hard-nosed play and ability to hit left-handed pitching, it's difficult to see the Dodgers give up a young starter. Everyone knows Utley shouldn't play everyday at his age, but the Dodgers still have Enrique Hernandez, who can play second base and usually hits left-handed pitching extremely well. Utley will be an asset off the bench and is able to give both first baseman Adrian Gonzalez and third baseman Justin Turner a rest.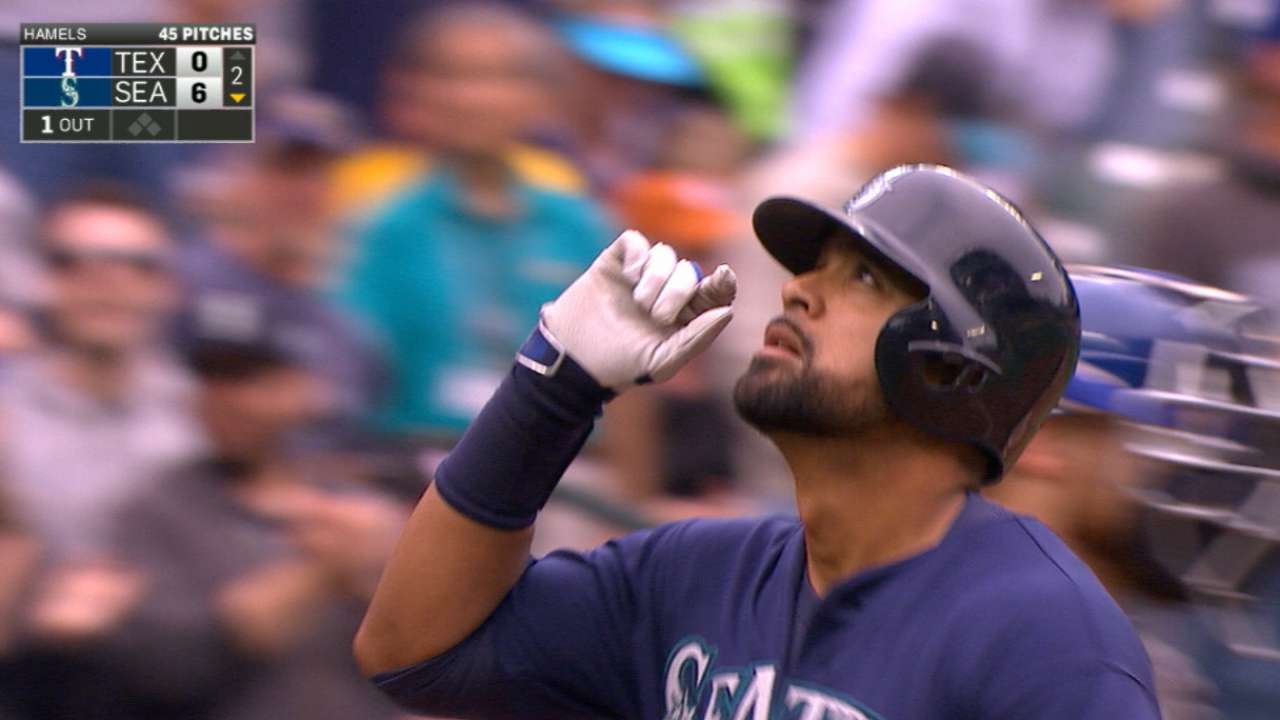 Why did the Dodgers add Gutierrez? After all, they have Joc Pederson, Andre Ethier, Andrew Toles, Yasiel Puig, Hernandez, and many other young outfielders.
Ethier missed almost the entire 2016 season with a slow-healing crack in his shin. At 35, many people doubt if he can return to play at the same level as he did in 2015. Toles might be a flash in the pan, and he bats left-handed. Therefore, he probably can't help the team's woeful statistics against left-handers. The Dodgers have had issues with Puig's work ethic, and Hernandez is coming off a poor offensive performance, so the Dodgers don't trust him.
Gutierrez, 33, spent seven seasons with the Seattle Mariners. He won an American League Gold Glove Award in 2010, with a fielding percentage of 1.000. He has some power from the right side. Although he missed the entire 2014 season with various physical ailments, he bounced back in 2015 and 2016.
All of us remember how Brian Wilson -- who wants to attempt a comeback as a knuckleball pitcher -- imploded as a Dodger. Most of the Giants' bullpen imploded in 2016, causing them to lose a large lead in the NL West, but Romo was somewhat of a constant in the Giants' frustrating bullpen. Dodgers pitching coach Rick Honeycutt likes having Romo's experience in the club's inexperienced bullpen, which only has Kenley Jansen as a pitcher with a solid amount of Major League experience. The Dodgers hope Romo can assume the setup role vacated by free agent Joe Blanton.
Sarah D. Morris can be reached at sarahmorris27@gmail.com. This story was not subject to the approval of Major League Baseball or its clubs.