Oswalt to return to Astros as a guest instructor
WEST PALM BEACH, Fla. -- Former All-Star starting pitcher Roy Oswalt, who's second on the Astros' all-time wins list, will return to camp this spring as a guest instructor, manager A.J. Hinch said Tuesday. Hinch added Oswalt is expected to arrive "early in camp."
In addition to Oswalt, former Astros player, coach and manager Phil Garner will come to camp in early March, along with Hall of Famers Craig Biggio and Jeff Bagwell in mid-March. Seven-time Cy Young Award winner Roger Clemens is also expected to make an appearance.
"It's important to have our alumni come back and connect the past with the present," Hinch said. "Our players love it. These guys that come, the back of the baseball card is impressive. The love of the Astros is real, and the stuff they can pass on to our players is, quite honestly, some of the most significant information. Bagwell, Biggio, Oswalt, Garner, Clemens -- those are big names from our past that can do a lot for our coaches and players."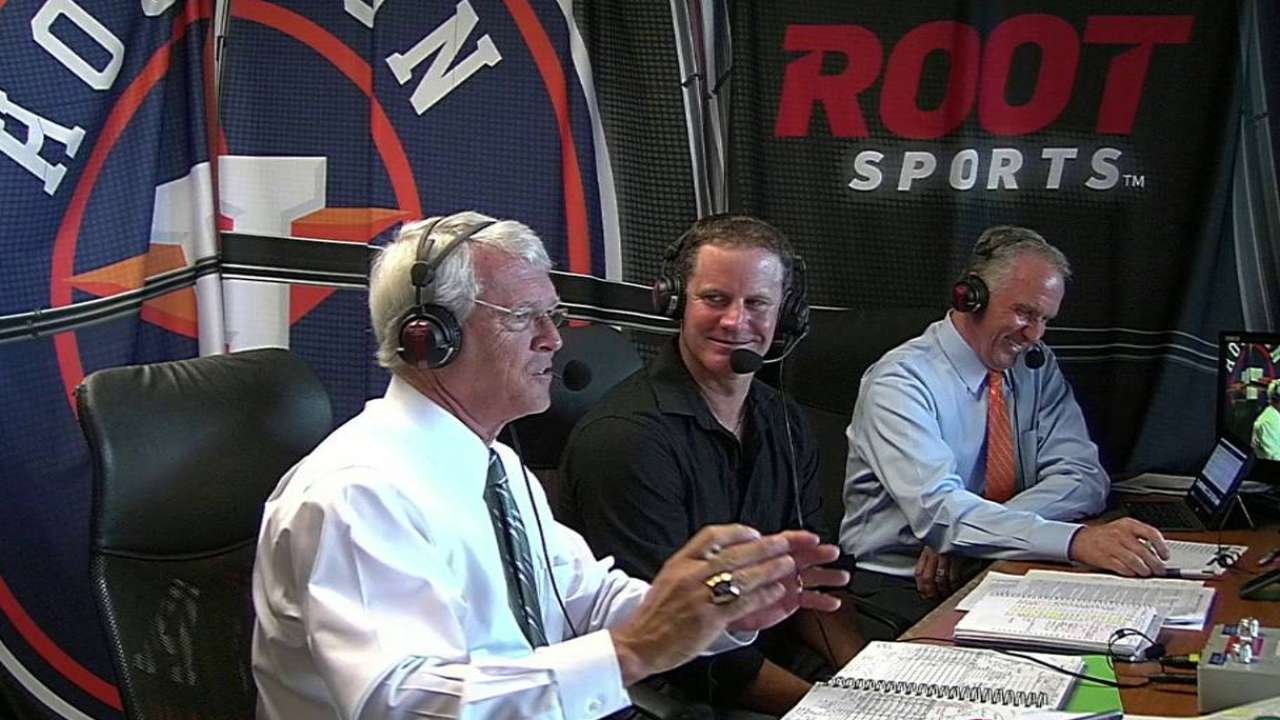 Oswalt, 39, went 143-82 in 10 years with the Astros, and won 20 games in consecutive seasons (2004-05). He, along with Clemens and Andy Pettitte, anchored the Astros' rotation during its playoff runs in those two seasons. He was traded to the Phillies midway through the 2010 season and later played with the Rangers (2012) and Rockies (2013).
Oswalt, who threw hard but had a sharp curveball, was known as a tenacious competitor, considering he was undersized. Hinch hopes Oswalt can pass some of that tenacity along to his pitchers.
"The ability to match quantity and quality during his time as an Astro was incredible," Hinch said. "I think he was under the radar a little bit. When you start to rattle off what he did, the type of season he had, the bulk innings he had, he's going to walk in front of them and be one of the smallest guys in the room.
"Guys like Lance McCullers, who's physically strong and relies on his breaking ball -- Roy Oswalt had one of the best breaking balls during his career. That's going to rub off a little bit. The competitive part of Roy Oswalt is something I always respected from the other side, and I'm sure he'll pass that mindset on to some of our pitchers."
Brian McTaggart has covered the Astros since 2004, and for MLB.com since 2009. Follow @brianmctaggart on Twitter and listen to his podcast. This story was not subject to the approval of Major League Baseball or its clubs.