Return in sight, Albies takes field
Highly touted prospect has started baseball activities following freak injury last fall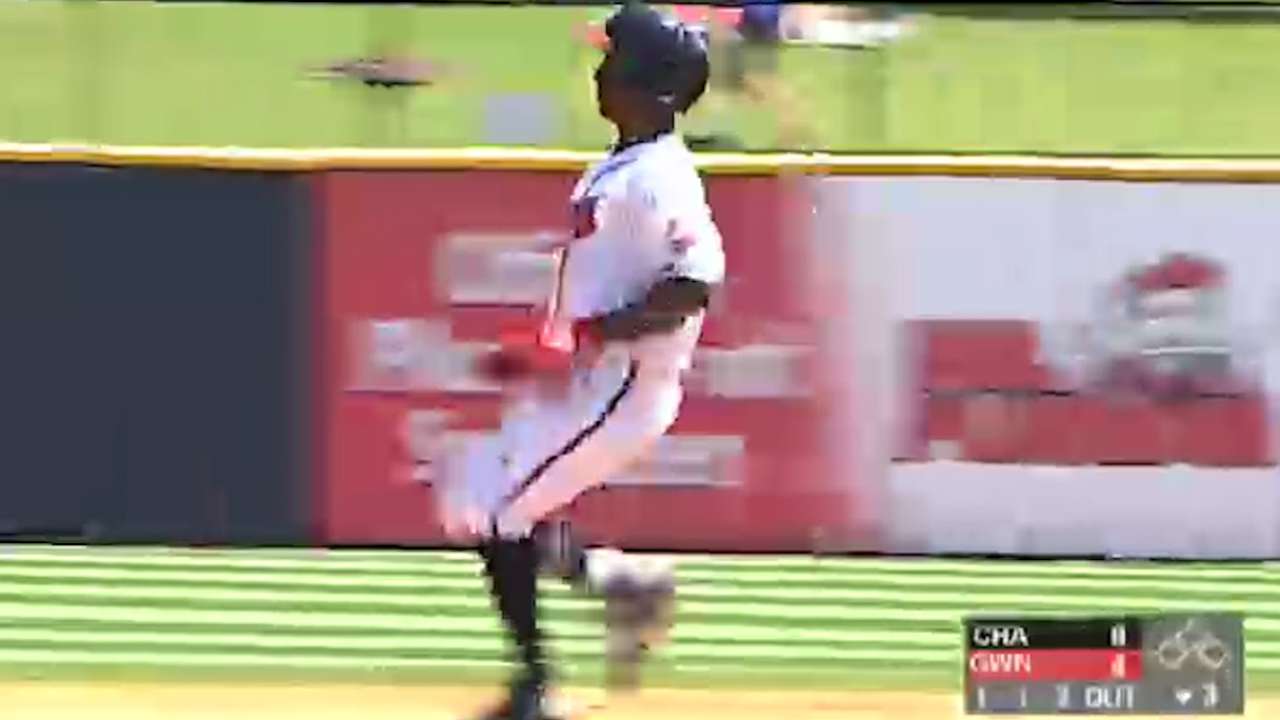 LAKE BUENA VISTA, Fla. -- After taking some swings in the batting cage and before heading to the weight room Tuesday afternoon, Ozzie Albies checked with third-base coach Ron Washington to see when he needed to be on the field to begin infield drills Wednesday morning.
"Be out here at 7:30," Washington replied.
• Spring Training: Info | Tickets | Schedule | Gear
Albies might have been hoping to hear a little later time, but the highly regarded prospect is simply happy to be back to baseball activities after freakishly fracturing his right elbow with a check swing in September. He was with Double-A Mississippi at the time, competing in the Southern League playoffs.
Five months after sustaining the injury, Albies has reached a point in his rehab where he can at least go through the motions of all baseball activities. But it will be at least a few more weeks before he is cleared to swing and throw without limitation. Albies will miss the early portion of the Grapefruit League schedule as he attempts to make a full recovery.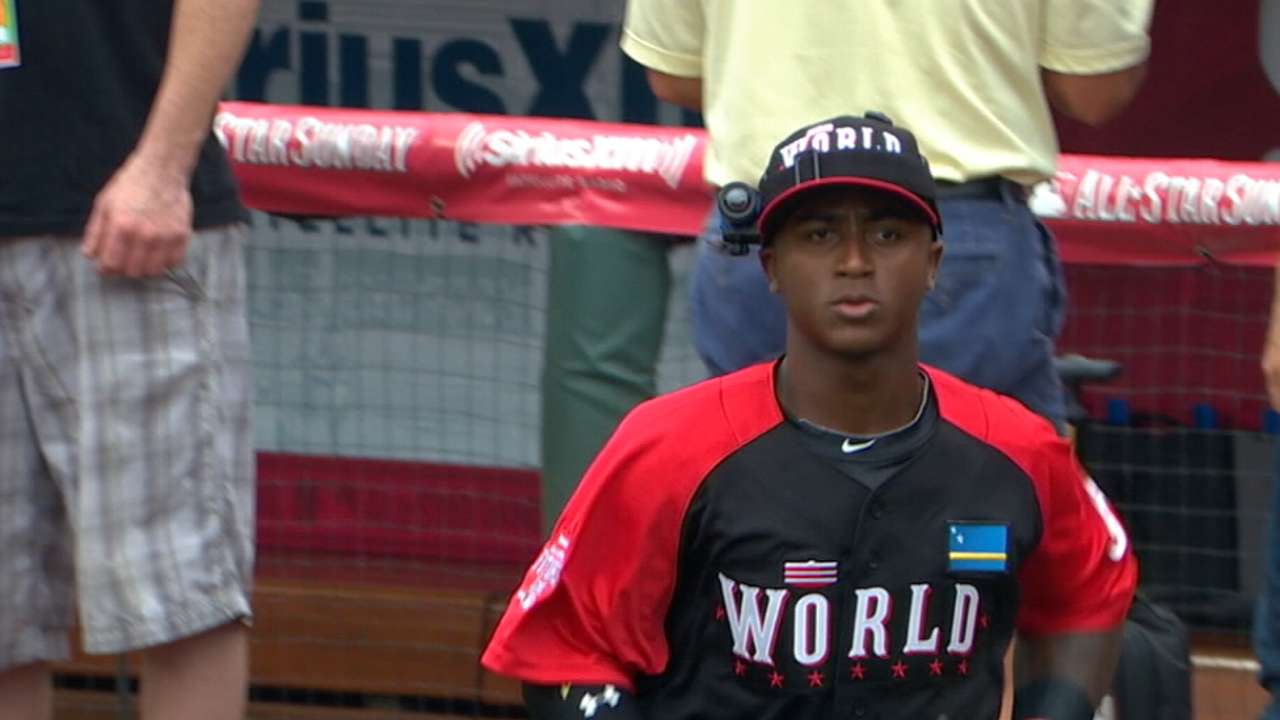 "He's on a rehab program, pretty much," Braves manager Brian Snitker said. "It will be a few weeks before he's in games. He's gone through the process, and they have a program mapped out for him. So, he'll be a little behind. The biggest thing is just getting him healthy and not trying to rush him. He's a young kid. It will be hard for him to tone it down because he's an aggressive kid who wants to play."
Still just 20 years old, Albies has come to his second big league camp ranked as MLBPipeline's 11th-best overall prospect. He batted .292 with 30 stolen bases and a .778 OPS while playing 138 games for Mississippi and Triple-A Gwinnett last year.
The Braves are cautiously optimistic Albies will be ready for the start of the regular season. The young infielder will likely spend time with Gwinnett before making his Major League debut this year.
Mark Bowman has covered the Braves for MLB.com since 2001. This story was not subject to the approval of Major League Baseball or its clubs.