Marlins open camp, aiming to 'play like Jose'
Players have special bond paying tribute to Fernandez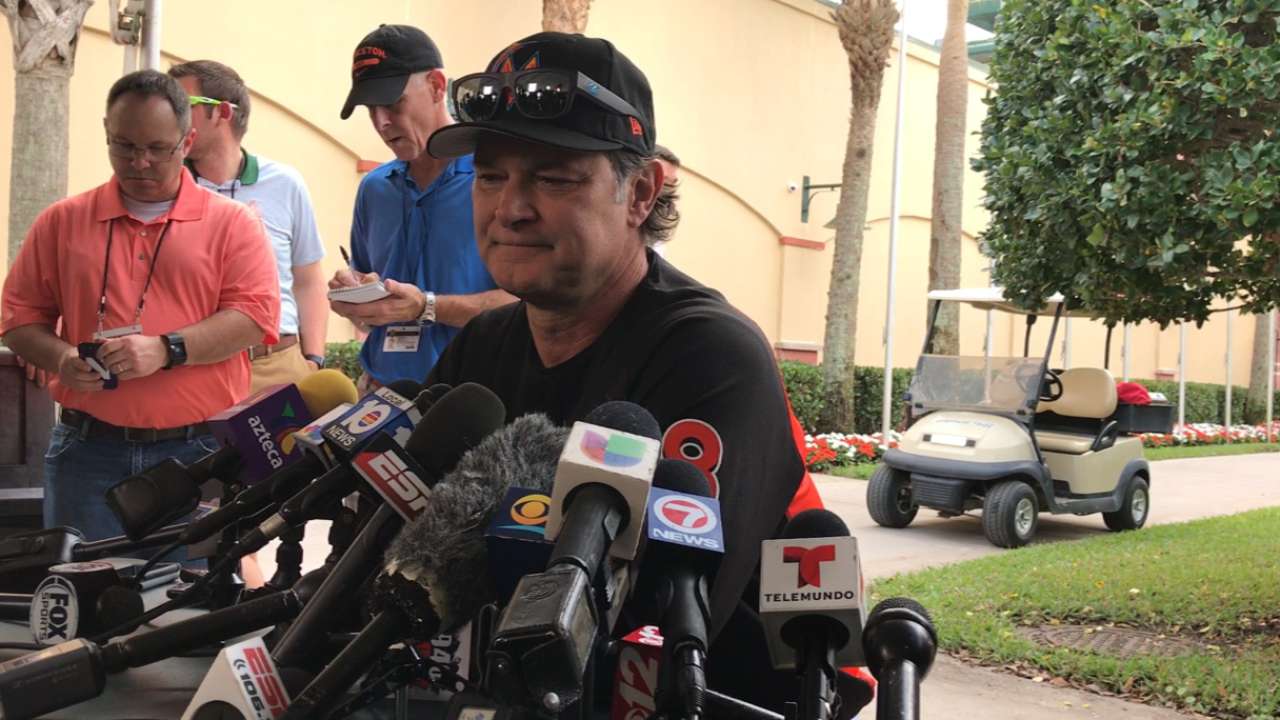 JUPITER, Fla. -- The Marlins don't need any reminders that they're playing a game. When they have any doubts, all the players need to do is look at the No. 16 patches on their jerseys.
"Play like Jose" is a theme many within the organization emphasized as they opened Spring Training on Tuesday at the Roger Dean Stadium complex.
Moving forward in the aftermath of Jose Fernandez's death in a boating accident last September remains a process.
Each player and person associated with the club is dealing with it in his own way.
• Marlins Spring Training: Schedule | Tickets | Gear
"I talked about it last year, that picture I liked to think about was that little kid," manager Don Mattingly said. "When he played, he played with that joy that you think about when you started playing. What I saw in Jose was that little kid. That's really special, because you really would like for your guys to have that feeling."
In tribute, the Marlins will wear No. 16 patches on the left front of their jerseys. Fernandez's locker at Marlins Park has been preserved in his honor. It remains in the far corner from the entrance.
"He was a guy who cared so much and had so much passion," All-Star closer A.J. Ramos said. "You want to be like that, whether it is talking [with reporters] or being with fans or showing more passion at the ballpark. Playing the game in the right way. Playing with some passion and joy because we get paid to play a game."
At some point during the summer, the club is expected to retire No. 16, and plans are in the works for a permanent memorial at the ballpark.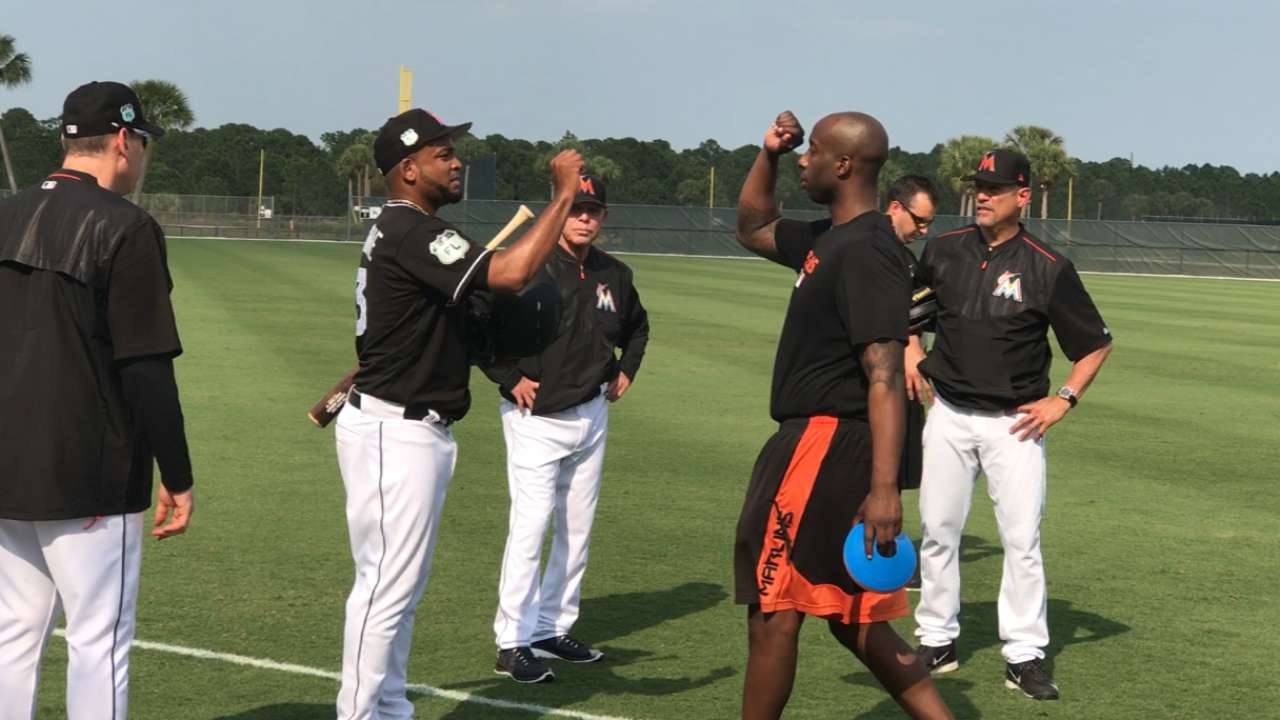 "We're just trying to figure out how to move forward in the most respectful, proper way," Marlins president David Samson said. "I think the way we do it is by taking PFP [pitchers' fielding practice] seriously."
Along with being a two-time All-Star, Fernandez brought a booming personality and incredible energy to the park every day. The organization knew it couldn't replace him as a pitcher or a personality. Instead, it loaded up on durable pitchers with track records of performance.
"We were in a hole to start because of what happened," reliever David Phelps said. "It's really difficult to try to fill that with one person, because you're not going to fill his shoes. It's impossible. So what do you do? You try to take other pieces and make the group better as a whole. They did a great job with that."
Rather than rely on one person to replace all that Fernandez meant, the organization is aiming to pull through the tragedy together.
That was clear by the embraces that took place on Tuesday.
"There's a lot more hugs in the room than I'm used to in a Major League clubhouse," Samson said. "The hugs used to come after big victories, or after you win a big playoff series. But the hugs feel different this year. There's that bond that has developed. The new guys in there already feel that, and they've noticed it."
Joe Frisaro has covered the Marlins for MLB.com since 2002. He writes a blog, called The Fish Pond. Follow him on Twitter @JoeFrisaro and listen to his podcast. This story was not subject to the approval of Major League Baseball or its clubs.