Gardenhire diagnosed with prostate cancer
D-backs bench coach will take leave of absence to undergo surgery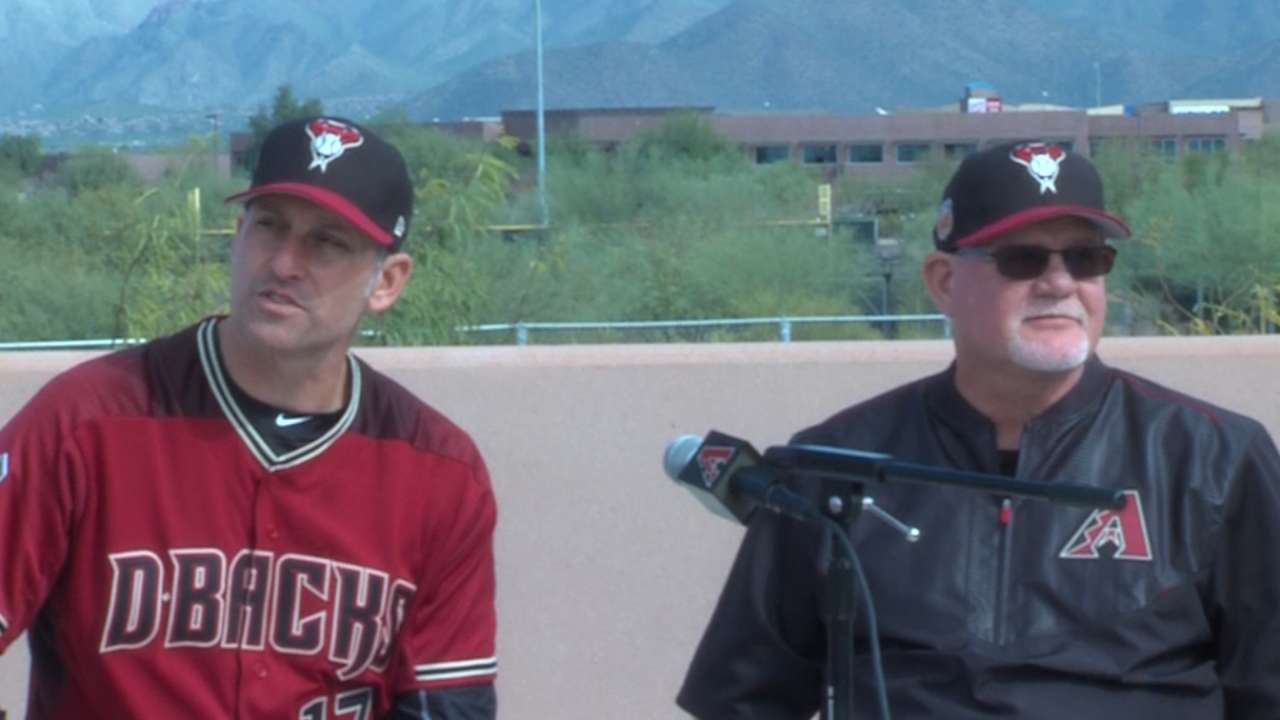 D-backs bench coach Ron Gardenhire announced Tuesday that he has been diagnosed with prostate cancer.
Gardenhire, 59, said he will be taking a leave of absence from the team soon to undergo surgery to have his prostate removed.
"I'm going to fight it and deal with it," said Gardenhire, who was set to begin his first season in Arizona after the team hired him this past November. "It's a bump in the road, and it's not how I envisioned starting Spring Training with a brand-new team. It's part of life.
"With the backing of this ballclub, we'll get through it, and I'll get through it."
Gardenhire is a former American League Manager of the Year Award winner who skippered the Twins to a 1,068-1,039 record and six postseason appearances from 2002-14. Previously, Gardenhire spent 11 seasons as Minnesota's third-base coach, including the team's second World Series championship in 1991, after a five-year big league career with the Mets from 1981-85.
The D-backs' coaching and front office staff voiced their support for Gardenhire as part of a team statement.
"We are a family," said D-backs manager Torey Lovullo. "As a family, there's a series of tests that are going to come upon us, and this is a big one, but we're going to come together and help Gardy through this to the best of our ability."
Added general manager Mike Hazen: "It says a lot about Gardy that his first thought when he told us about his diagnosis was that he didn't want to be a distraction to the team. We are all behind him and, of course, our first concern is with getting him healthy and tackling this the way he plans to -- head on."
Matt Kelly is a reporter for MLB.com based in New York. Follow him on Twitter at @mattkellyMLB. This story was not subject to the approval of Major League Baseball or its clubs.