Reds put Bailey on 60-day DL, claim Ogando
Veteran right-hander recovering from recent elbow surgery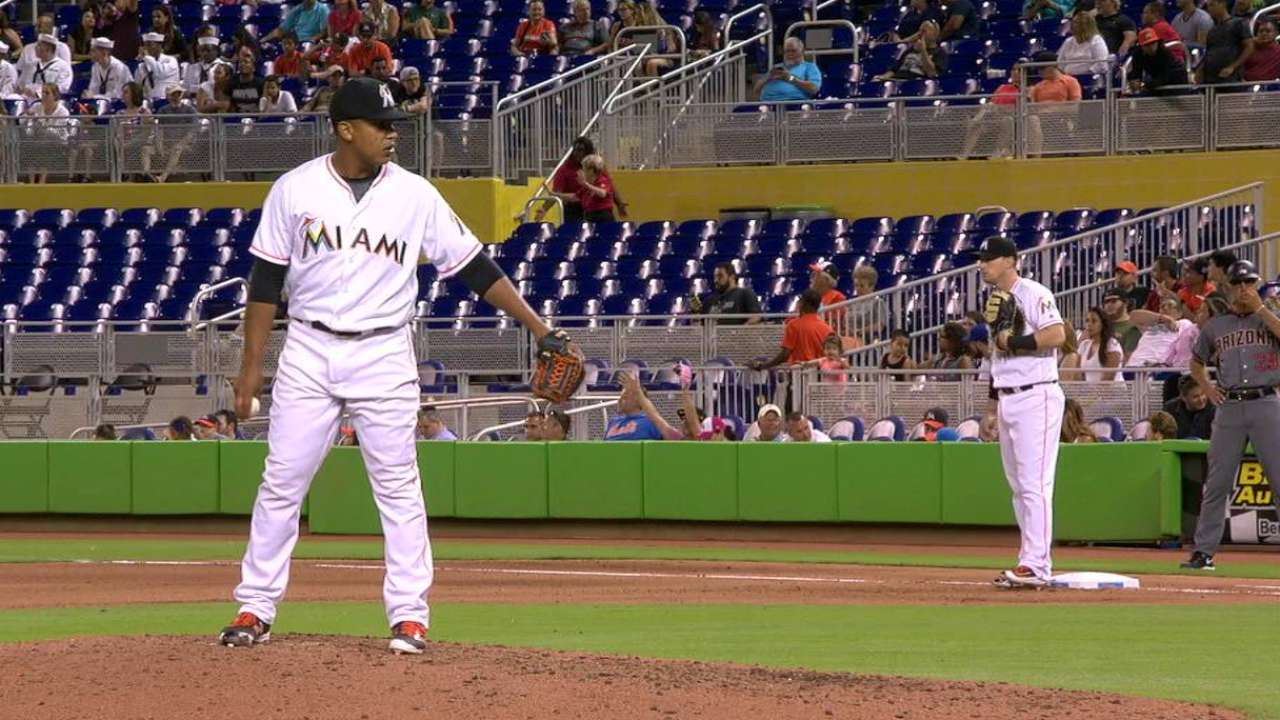 The Reds have claimed right-handed pitcher Nefi Ogando off waivers from the Pirates, while simultaneously placing veteran right-hander Homer Bailey on the 60-day disabled list.
Ogando, entering his third big league season, made 14 relief appearances for the Marlins last season, allowing four earned runs while striking out eight over 15 2/3 innings. The Pirates previously selected the 27-year-old off waivers from Miami in December before placing him back on the waiver wire.
Bailey, 30, is recovering from surgery he underwent last week to remove bone spurs from his right elbow -- the third surgery he has undergone on the area. Bailey said he hopes to return to Major League action by June 1.
• Bailey remains optimistic after latest surgery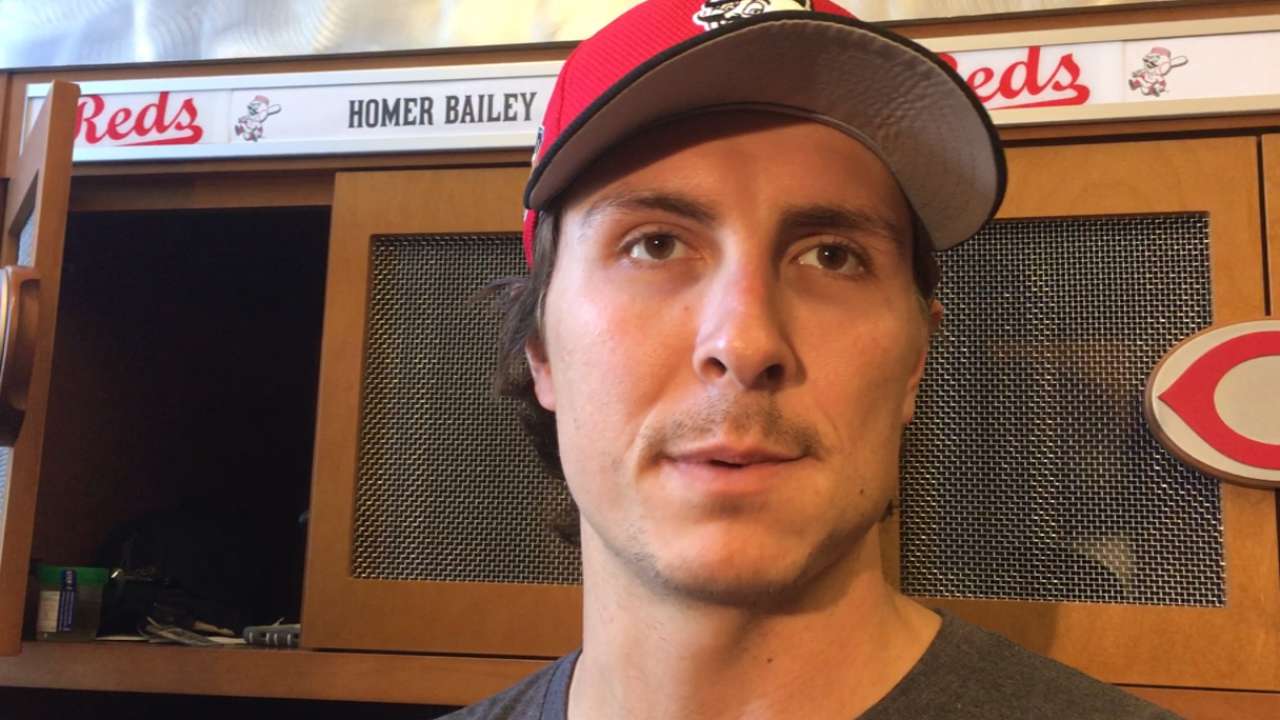 The owner of two no-hitters with Cincinnati, Bailey has a career 60-54 record and 4.24 ERA over parts of 10 seasons in the big leagues. He has not pitched a full season since 2013 and has made just eight starts over the past two seasons combined.
Matt Kelly is a reporter for MLB.com based in New York. Follow him on Twitter at @mattkellyMLB. This story was not subject to the approval of Major League Baseball or its clubs.