Nova enters Bucs camp as veteran presence
Pitcher returns to Pirates' rotation on three-year contract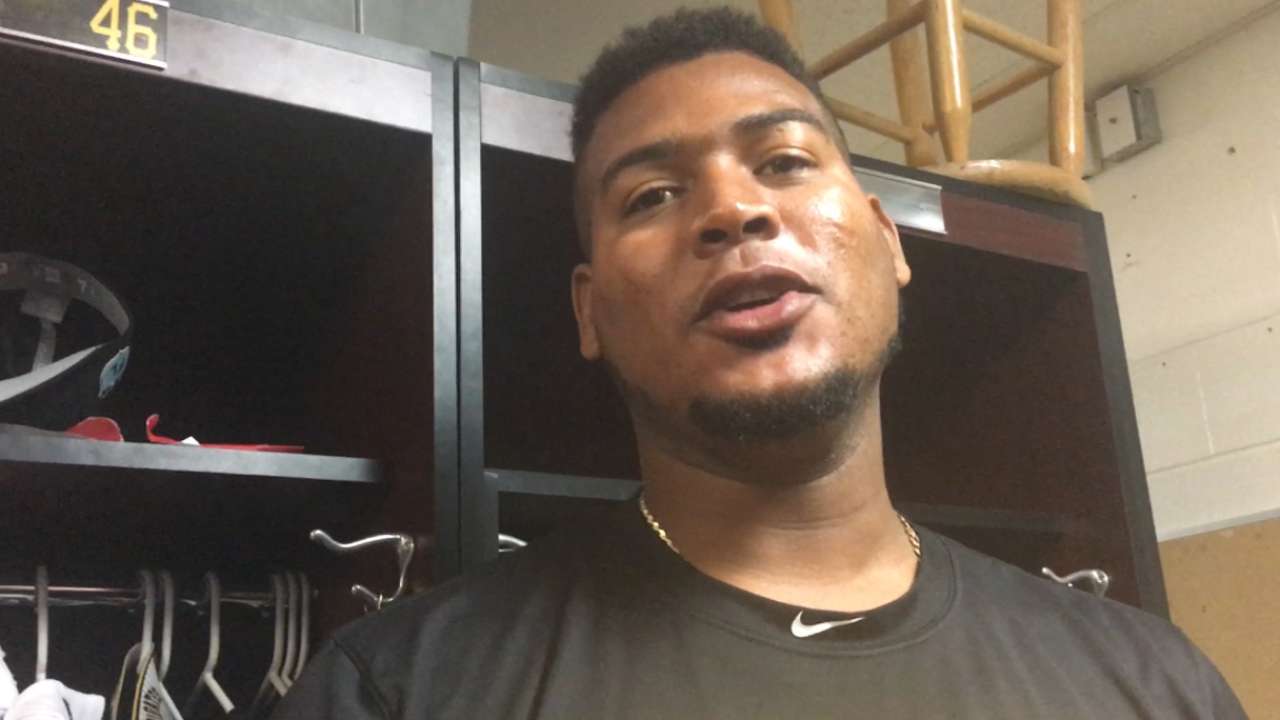 BRADENTON, Fla. -- Ivan Nova was talking to CC Sabathia one day in the Yankees clubhouse when Sabathia told his younger teammate, "One day, you're going to be the veteran."
"No, I'm still a rookie," Nova replied. Then he explained: "It's better to be a rookie in your mind than a veteran."
Nova didn't feel like a veteran when he played alongside Derek Jeter and Mariano Rivera and shared a rotation with Sabathia and Andy Pettitte. But he will be a veteran in the Pirates' rotation, all of 30 years old, and he'll take on a leadership role as the most experienced starter on a young Pittsburgh staff.
"We're just going to try to put it together as a group. We've got a lot of things to prove," Nova said. "We have a really young team, but we're capable of doing a lot of good things out there. Hopefully we can put it all together."
Nova entered the offseason as one of the best available starters following a dramatic second-half turnaround with the Pirates in which he posted a 3.06 ERA with two nine-inning complete games in 11 starts.
Nova said Monday other teams reached out this winter, but he told his agent to prioritize the Pirates because he knew, based on two months of experience, that he would be comfortable in Pittsburgh. So, Nova returned on a three-year deal worth $26 million, less than he was initially expected to earn.
"We were trying to get something done here and not worry about all the other teams," Nova said. "Sometimes you can go out there and play for more money, but sometimes you don't feel as happy as I feel here. I chose to be happy here and not go somewhere else.
"If we couldn't get it done here, we'd look somewhere else. But my focus was on here."
The Bucs are counting on Nova to provide plenty of innings and stability atop the rotation, where he'll join Gerrit Cole and Jameson Taillon -- both drafted by the Pirates after Nova's big league debut with the Yankees.
"What he did for us last year was amazing. We expect nothing less from him this year," catcher Chris Stewart said. "To have him around for the next three years is going to be huge for us."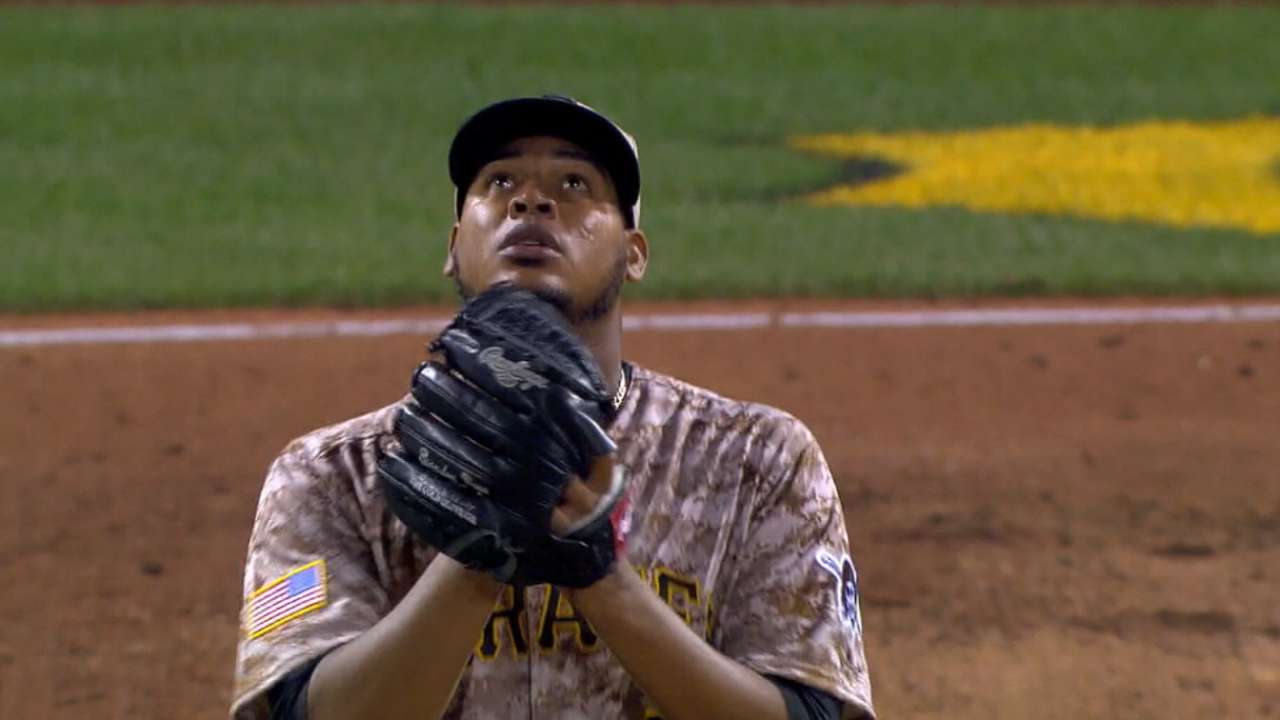 Nova said he often worried in New York about losing his spot in the rotation after a bad start, but that concern didn't follow him to Pittsburgh. He immediately felt comfortable in PNC Park, away from the hitter-friendly American League East, and working with pitching coach Ray Searage. Free to aggressively pound the strike zone, Nova walked only three of the 263 batters he faced.
Nova felt at home with the Pirates from his first day, when he walked into the clubhouse and saw former Yankees teammates in Stewart and Francisco Cervelli. Later in the year, Nova went to throw a between-starts session in the bullpen and was stunned to see Taillon and Chad Kuhl there -- not to pitch, but to watch and learn from him.
"Stuff like that makes you really happy," Nova said. "You can see the way they decide to get better, in every aspect."
Nova talked about being able to grow a beard, which he couldn't do with the Yankees, and dying his hair yellow -- or maybe black and yellow to match his new surroundings. He is clearly just as relaxed this spring, his first at Pirate City and his first as a veteran.
"I feel that this is the right place to be right now," Nova said. "I think that's what made the decision."
Adam Berry has covered the Pirates for MLB.com since 2015. Follow him on Twitter and Facebook, read his blog and listen to his podcast. This story was not subject to the approval of Major League Baseball or its clubs.