They Said It: Rumors until agent calls
White Sox chatter from Spring Training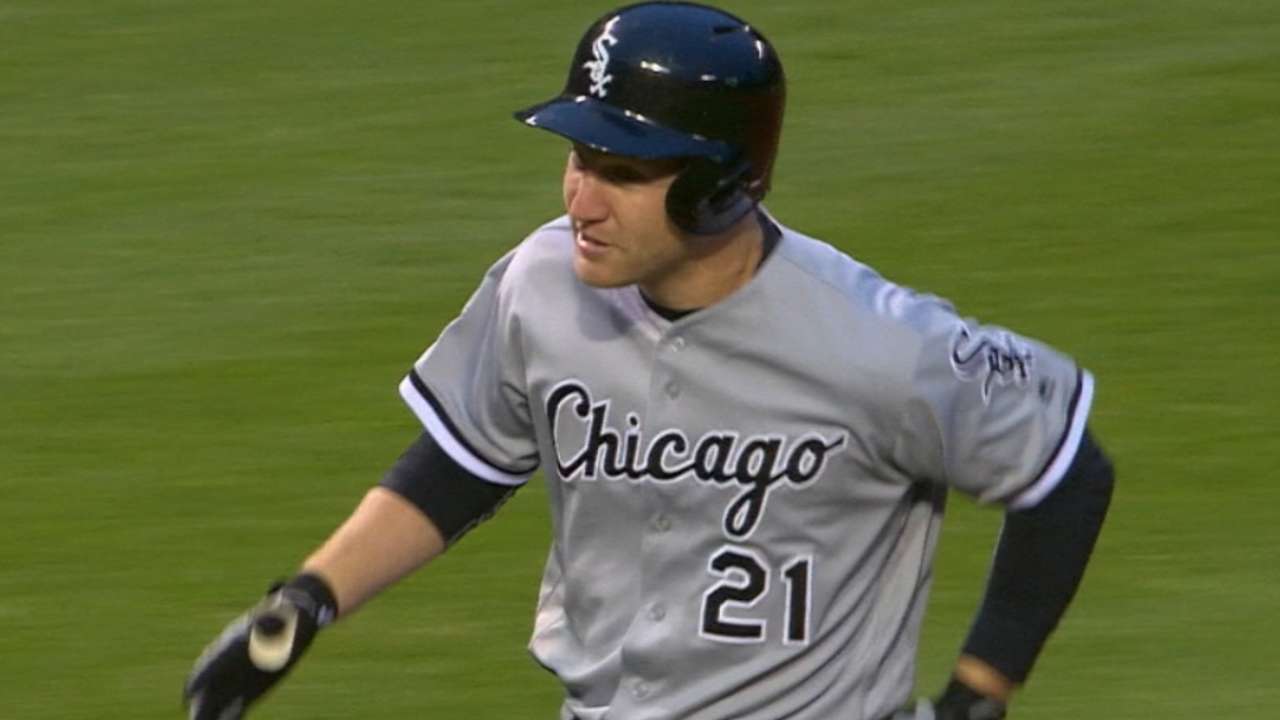 GLENDALE, ARIZ. -- White Sox players will be telling their stories, both on the individual and team level, for much of the next seven weeks. MLB.com will be there to listen and write about Spring Training moves and machinations.
Many players put in a little offseason practice on that talking point, shown here in this edition of They Said It.
"I pay a little bit of attention. I enjoy it. When my agent tells me what's going on, then it's serious. ... I think it's funny. It's cool to see. My son watches with me and says, 'There's Dada' on the TV. Fun couple of minutes." -- Third baseman Todd Frazier, on being part of the offseason trade rumors
"Yeah, I'm ready. I'm ready. I was born ready and I'm ready to play in the Majors right now." -- Yoan Moncada, MLBPipeline.com's No. 2 prospect overall, on his timetable for Major League arrival
"You would like to play your own game and not care what anyone else thinks about you, but what other people think about you is the name of the game. That's how you perform, get to the next level." -- Michael Kopech, on being placed in numerous Top 100 prospects lists, including being ranked No. 16 for MLBPipeline.com
"There are some ups and downs. You get knocked around a little bit, you knock a few people around and you have to fight through that stuff to be the pitcher you were meant to be." -- White Sox pitching coach Don Cooper, on elite prospects such as Carson Fulmer and Lucas Giolito pitching through struggles to find their niche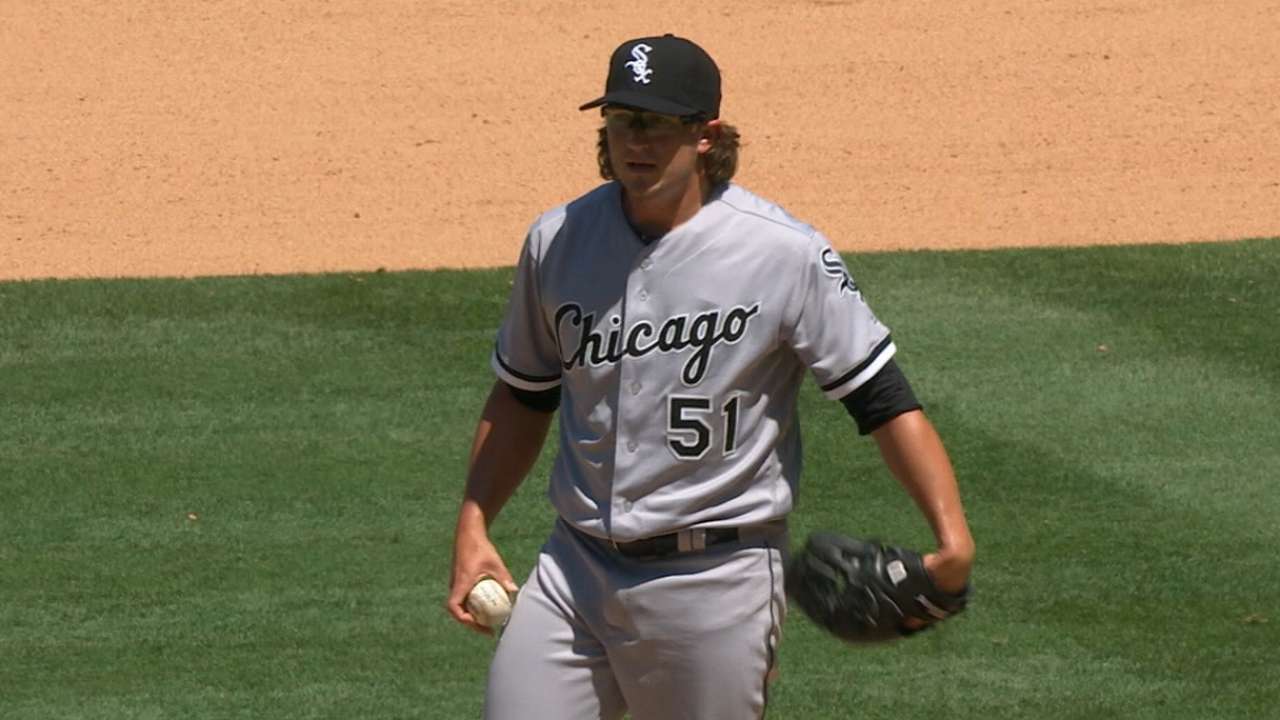 "I went a couple of games and I was like, 'Not again, not again.' But I was just like, 'Trust everything you do.' It obviously worked in spring. So keep on doing it. It took a couple of weeks to finally get over that mental hurdle. But once I did that, you take out that first month and that was a good season." -- Matt Davidson, on turning early 2016 offensive issues at Triple-A Charlotte into a strong campaign after overhauling his swing before the season
"Without a doubt, face of the franchise. When I first walked in the first couple of weeks of Spring Training, I knew who our leader was. That definitely was him. He spoke up. He wasn't afraid to speak up. You can always respect a guy like that." -- Frazier, on Chris Sale, now pitching for the Red Sox after being traded in a December deal
"It's going to be exciting here in a few more years as the guys come up. We are all young so we are going to be together for a while." -- Shortstop Tim Anderson, on the White Sox rebuilding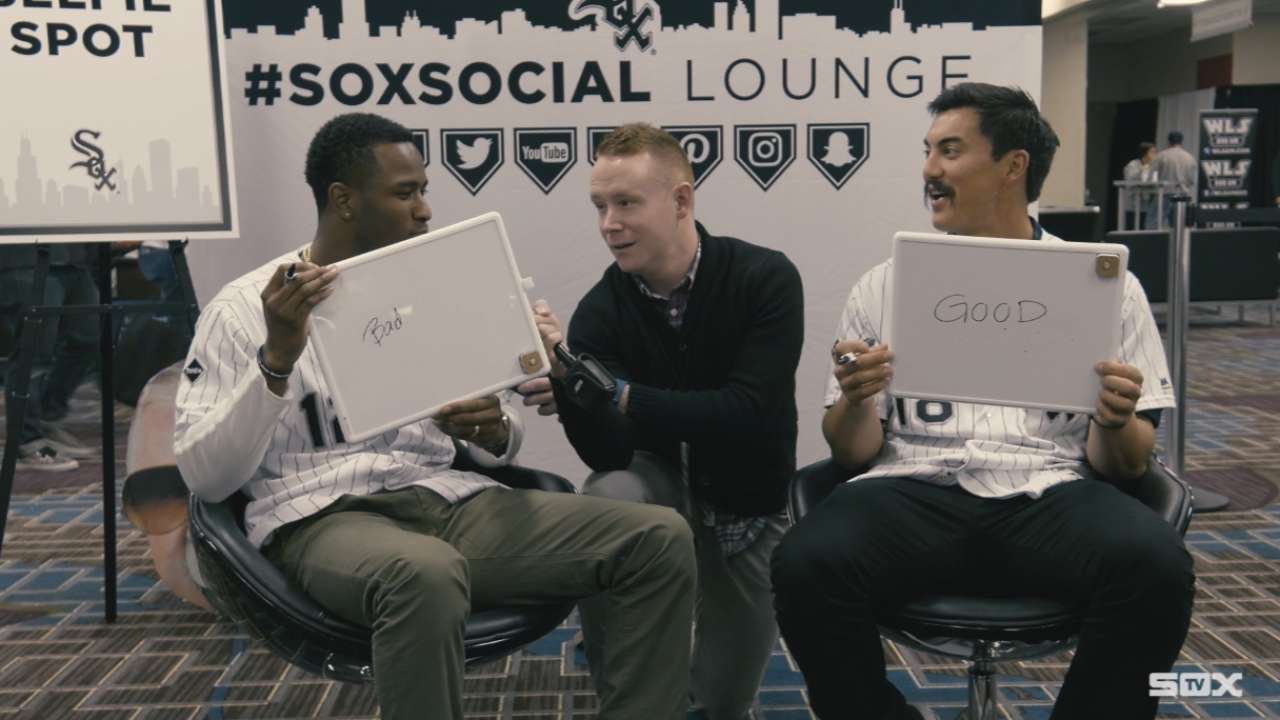 "I like the city. It's a beautiful city. It's a big city. But it's cold, too." -- Moncada, on his January impressions of Chicago while attending SoxFest
"That's what all the good ones do. They watch the other good players that do things a certain way and they try to emulate it and take what works for their game. So yeah he's been a joy to work with from the get go." -- White Sox Minor League catching coordinator John Orton, on working with Zack Collins, the team's top pick in the 2016 Draft
"It's tough to serve two masters in that regard." -- White Sox general manager Rick Hahn, on the team being able to rebuild and contend at the same time
Scott Merkin has covered the White Sox for MLB.com since 2003. Read his blog, Merk's Works, follow him on Twitter @scottmerkin, on Facebook and listen to his podcast. This story was not subject to the approval of Major League Baseball or its clubs.