Montgomery fine with starting or relief roles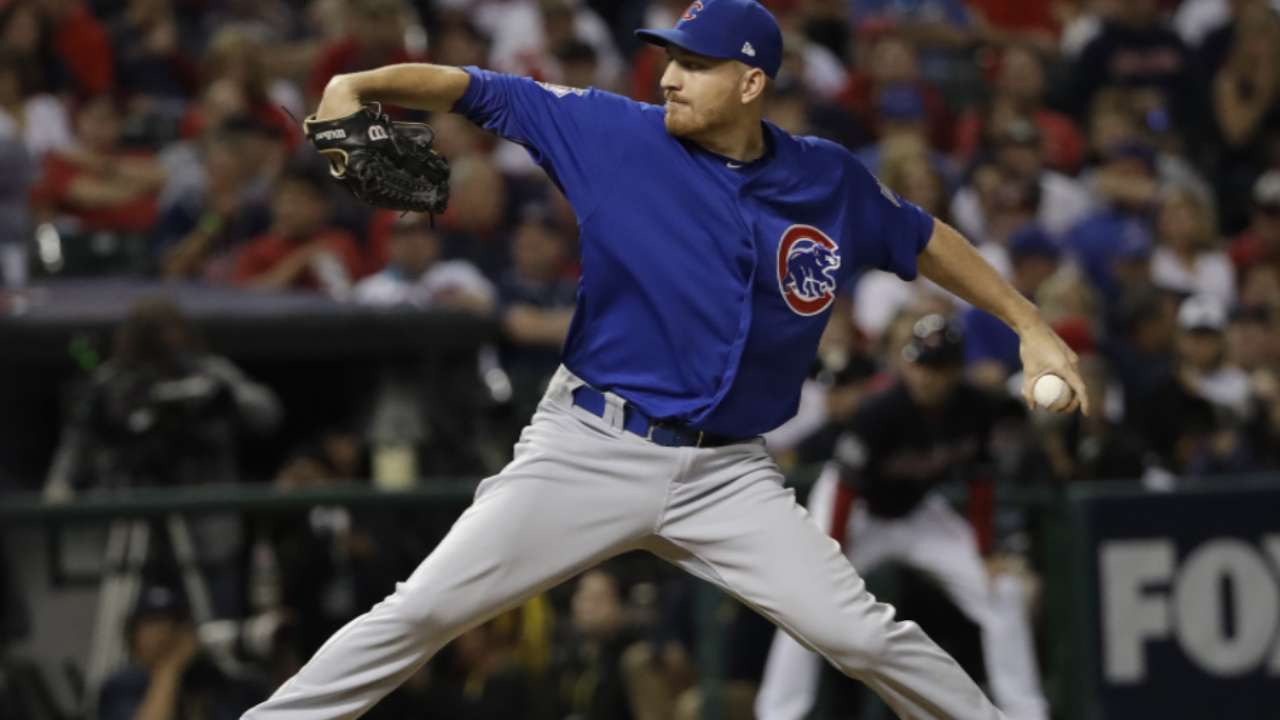 MESA, Ariz. -- It was only two, but Mike Montgomery knows they were the two most important pitches he's ever thrown. The lefty needed just two to get the Indians' Michael Martinez to ground out, ending the 10th inning of Game 7 and sparking the biggest celebration in Cubs history with the first World Series championship since 1908.
Montgomery had a chance to relive that final out -- and his first career save -- quite a bit this offseason, especially while working out at Hart High School in Valencia, Calif.
"It was cool to have the high school kids ask me what it was like," Montgomery said on Monday at Spring Training camp. "I'm sitting there playing catch with some of them, and they're like, 'Man, we love you and the Cubs.' I turned them into Cubs fans out there, that's for sure."
• Spring Training: Information | Tickets | Schedule | Gear
Pitchers and catchers reported to Arizona on Tuesday, but Montgomery was one of several players who worked out on Monday, joining Jake Arrieta, Jon Lester, John Lackey, Kyle Hendricks, Brett Anderson, Hector Rondon, Justin Grimm and Pedro Strop. Cubs manager Joe Maddon and his coaching staff spent the day in meetings, and the first workout is set for Wednesday.
Montgomery, 27, prepped this offseason to start, but his role may change with the addition of Anderson, a free agent, who missed nearly all of last season following back surgery.
"Especially after that long season [last year], we'll need guys, and you can't rely on five guys the whole year," Montgomery said. "I'm ready to do both. I feel comfortable starting. That's my most comfortable job. Last year, I learned a lot in the 'pen and I learned how to adapt to that as well."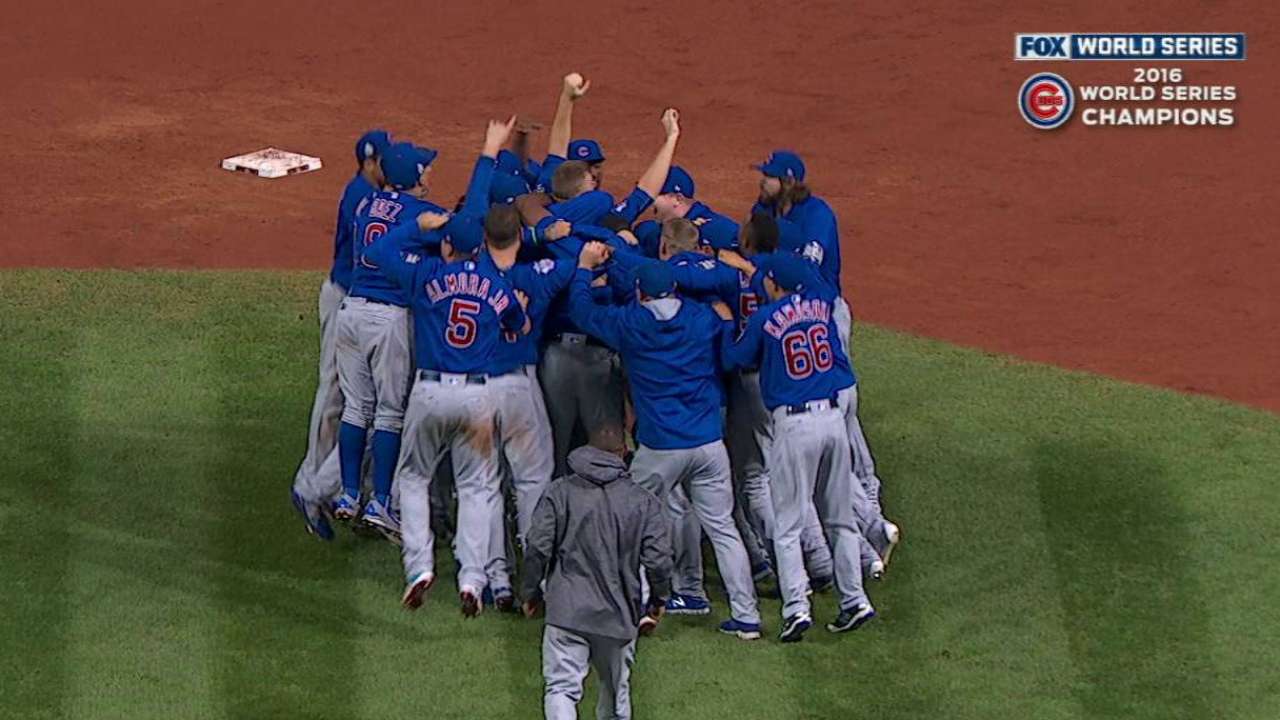 This is Montgomery's first spring with the Cubs, who acquired him on July 20 from the Mariners in a four-player deal. He said the energy level was high, even before official workouts begin, and is ready for the competition.
"There's a lot of good pitchers here," Montgomery said. "Every camp I've been in, you're always competing with somebody and I enjoy that. It's a challenge, but I think that's how it should be because it gets the best out of players. I'm looking forward to competing for that role. At the same time, I'm going to do whatever I can to help the team."
Montgomery didn't realize it was a save situation until a few days after the World Series was over.
"It's incredible now to see pictures of me, with my arm raised in the middle of the whole pile [of players]," he said. "It's like, 'Man, this really just happened.' I would've never imagined winning a World Series or being in the middle of it there."
One year ago, Montgomery was trying to secure a job with the Mariners.
"Now, to be World Series champions and be a part of it -- you just have to persistent," he said. "I think that's the mindset a lot of us need to keep. You don't want to get complacent. It's great to win a World Series, but this is a new year, new challenge. Last year was great, but that was last year. It's a new year.
"I'll be OK if I never get another save after that one," he said.
Carrie Muskat has covered the Cubs since 1987, and for MLB.com since 2001. She writes a blog, Muskat Ramblings. You can follow her on Twitter @CarrieMuskat and listen to her podcast. This story was not subject to the approval of Major League Baseball or its clubs.