Mesoraco ready to bounce back behind plate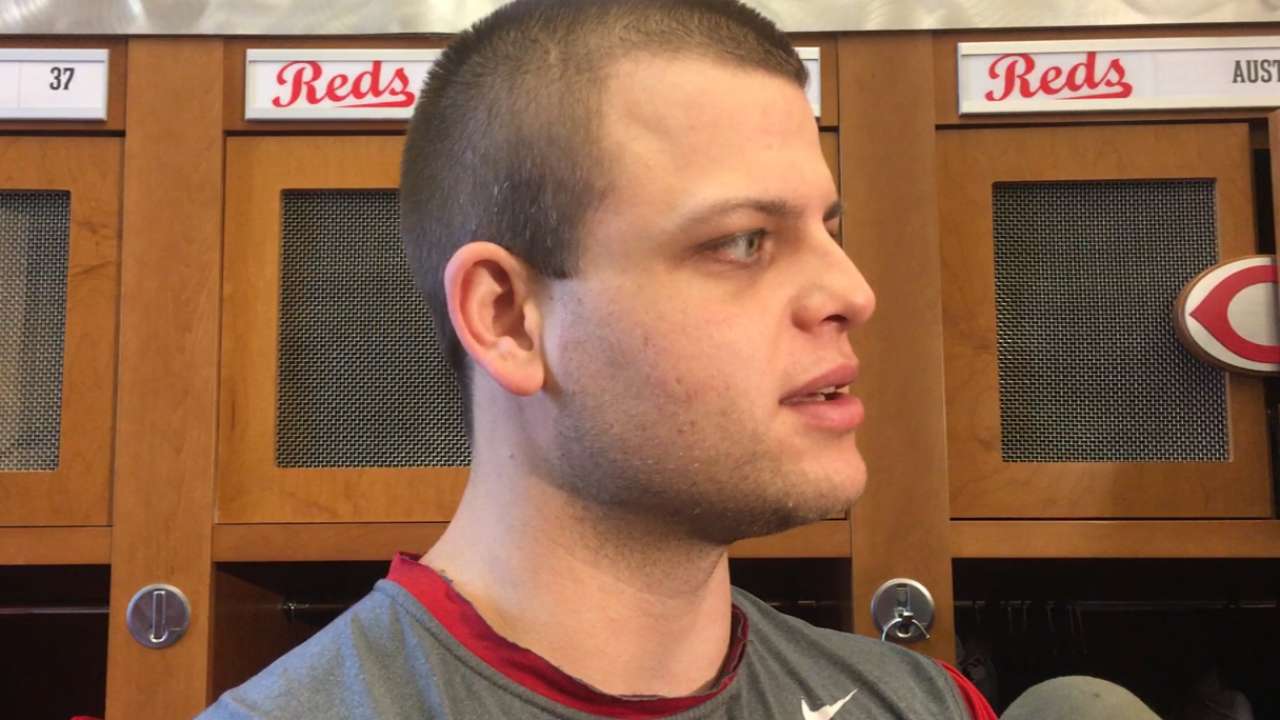 GOODYEAR, Ariz. -- Following three major surgeries in two years, Reds catcher Devin Mesoraco has put in the rehabilitation and all of the work to this point to get himself ready for Spring Training. However, Mesoraco didn't want to just talk-the-talk anymore, he also wanted to walk-the-walk.
"I feel really good," Mesoraco said on Monday as pitchers and catchers reported to camp. "Catching-wise, I feel like I can get into a deeper squat, which should help. I feel agile and really good back there. Honestly, all this stuff, until I get out into games and until I start playing, it's somewhat meaningless."
Mesoraco, 28, had left hip surgery in 2015 to repair a torn labrum. In May 2016, he had an operation to repair a torn labrum in his left shoulder. With doctors noticing signs of potential trouble in his right hip, Mesoraco had that labrum repaired in July as a preventative procedure.
• Spring Training: Information | Tickets | Schedule | Gear
Now midway through a four-year, $28 million contract, with $20.45 million still owed over 2017-18, Mesoraco has been limited to 18 games behind the plate the past two seasons and 39 games overall. In the offseason, he worked out at Great American Ball Park with coach Mike Stefanski on his catching and third-base coach Billy Hatcher on hitting.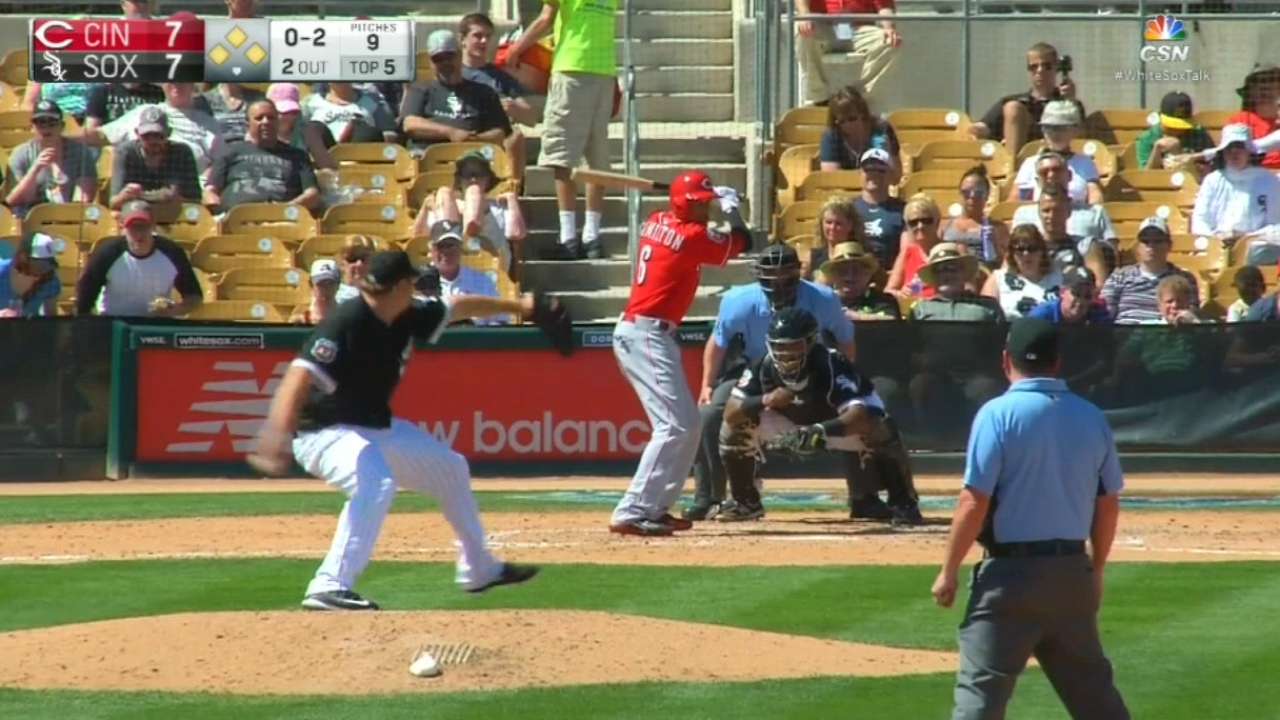 Reds manager Bryan Price planned to not rush Mesoraco into a heavy workload. Mesoraco will split primary catching duties with Tucker Barnhart.
"He'll be reintegrated into bullpen work, catching bullpens, but probably at a more tempered level than the other catchers in camp out of respect for his injuries, maybe not so much because we feel he can't do it," Price said. "Also, as the season starts, I don't think I would anticipate seeing him playing more than 50-60 percent on the front end of the season. That could be so much as the first month or it could be further based on how he's responding."
Mesoraco believed he would have an easier time dealing with the pace after dealing with returning from surgery one year ago.
"The hitting obviously is a little bit different just because of the shoulder. But everything this spring will be pretty slow and kind of gradual," Mesoraco said. "I'm doing everything hitting-wise and catching-wise. I shouldn't have too much problem. They just are going to want to limit the volume."
Worth noting
• The Reds made things official with Bronson Arroyo, when he signed his Minor League contract after taking a physical. Arroyo will make the Major League minimum salary of $535,000 if he makes the team out of camp.
• Pitching prospect Nick Travieso has been dealing with a right shoulder injury this offseason, Price said. Travieso will be behind schedule until slated to begin a throwing program.
• The Reds claimed right-hander Lisalverto Bonilla off waivers from the Pirates after he was designated for assignment. Bonilla, 26, spent 2016 in the Dodgers' organization and had a 3.97 ERA in 31 games, including 13 starts, combined at Double-A and Triple-A. His addition fills the 40-man roster.
Mark Sheldon has covered the Reds for MLB.com since 2006, and previously covered the Twins from 2001-05. Follow him on Twitter @m_sheldon and Facebook and listen to his podcast. This story was not subject to the approval of Major League Baseball or its clubs.