Cuthbert trying to find spot with Royals
Young 3B looking to make roster after strong rookie season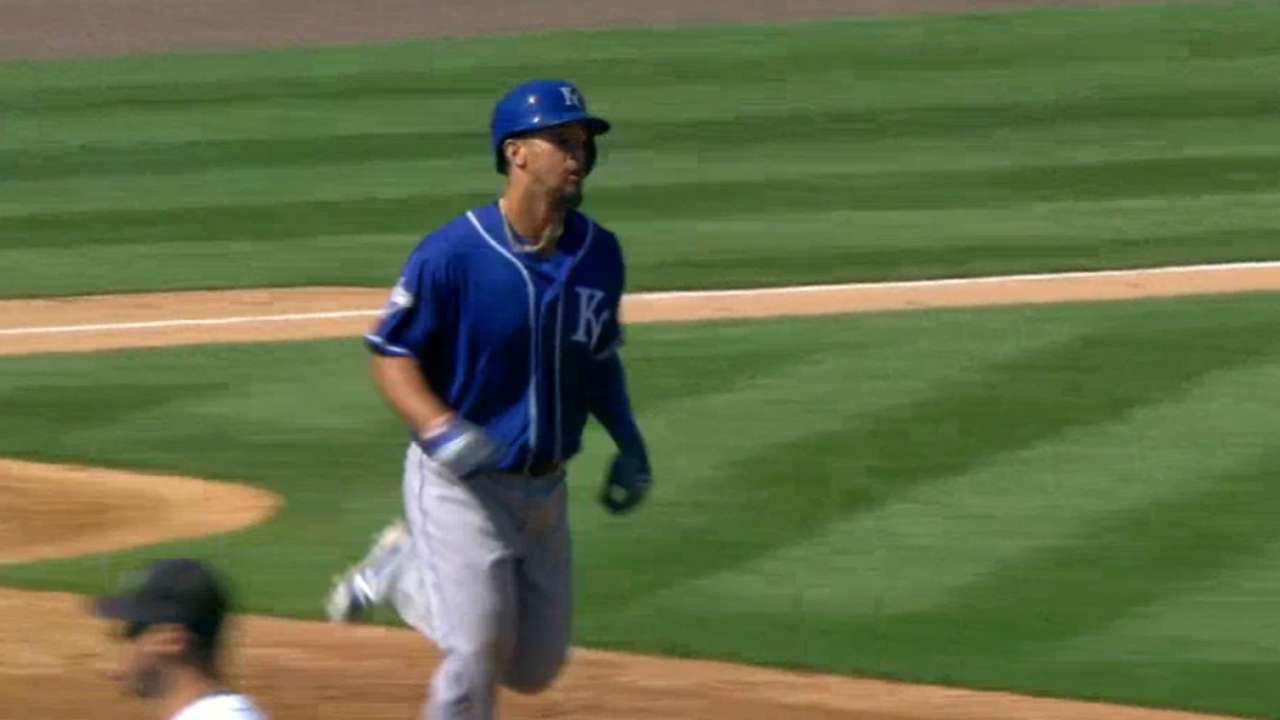 SURPRISE, Ariz. -- One of the many interesting stories this spring in the Royals' camp will be what happens with infielder Cheslor Cuthbert.
As a rookie in 2016, Cuthbert took over for injured third baseman Mike Moustakas and performed admirably in 128 games, hitting .274 with 12 homers and 46 RBIs while playing solid defensively.
But with Moustakas back at third base in 2017, Cuthbert is searching for a position to solidify his spot on the 25-man roster. And further complicating matters is that Cuthbert, 24, is out of options -- he likely either makes the 25-man roster or is traded, because he certainly wouldn't clear waivers if designated for assignment.
• Spring Training: Information | Tickets | Schedule | Gear
Cuthbert isn't the ideal 24th or 25th man on the roster. He slots in best at third base or as a DH, where he could split time with left-handed hitting Brandon Moss.
The Royals have been working to increase Cuthbert's versatility, playing him at second base for a week in the instructional league last fall. And Cuthbert told MLB.com he played second base, third base and even shortstop in his homeland of Nicaragua during the offseason.
"I'm just trying to be versatile," Cuthbert said.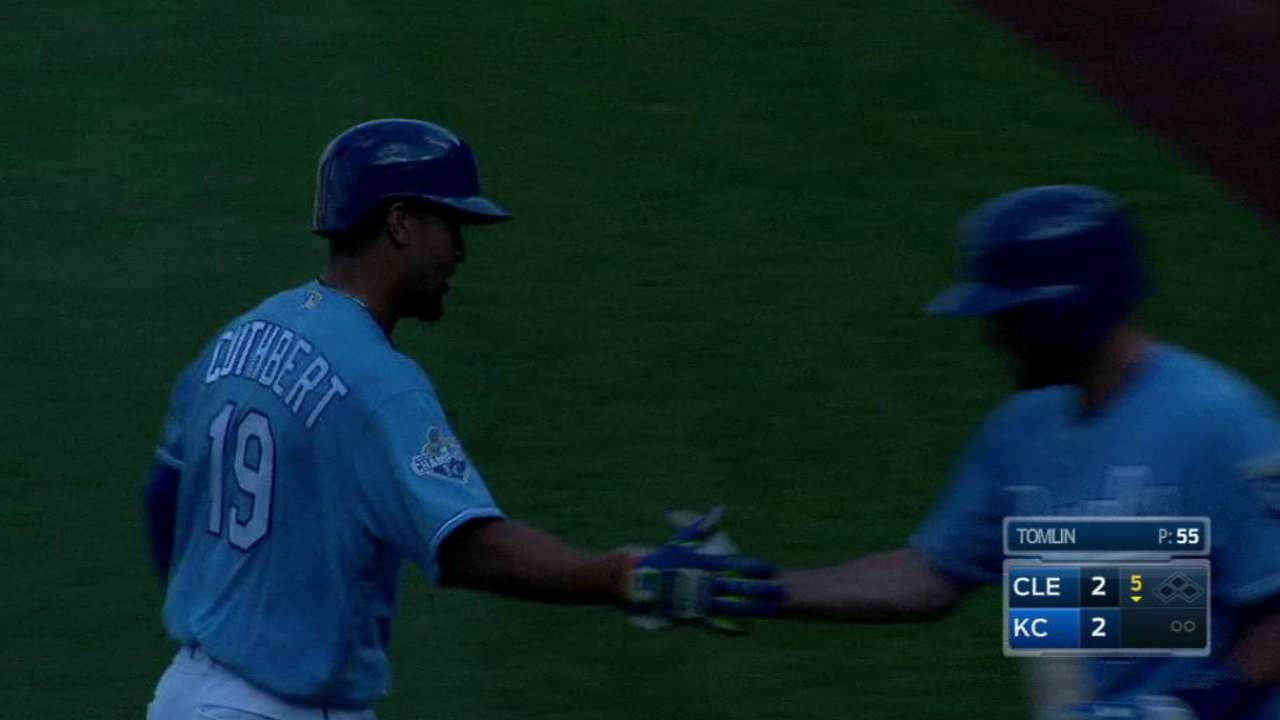 While Cuthbert has a Major League arm and has proven he can be a dynamic defensive third baseman, his skill set doesn't translate that well to the middle infield. Scouts describe his footwork as sluggish at second base and his range as mediocre at best.
Cuthbert is much more natural at third base, where he can use his reactionary instincts and big arm.
"Second base, there's a lot to learn," Cuthbert said. "There's a lot of movement. At third base, it's just reaction."
Cuthbert said he can turn double plays at second base, but admits it is a work in progress.
It's unlikely the Royals need more competition at second base. Whit Merrifield and Christian Colon will battle for the starting job this spring, along with Raul Mondesi, who has an outside shot at the job.
Most likely, Cuthbert will serve as a backup at third as well as a possible platoon partner with Moss at DH.
"I'm not sure what will happen," Cuthbert said. "I'll just keep working, trying to play as many positions as I can. They haven't told me anything. But I'm ready for anything. Wherever they want me."
Understandably, manager Ned Yost is non-committal about Cuthbert's role.
"It's the first day," Yost said. "I don't really know. It's not even our first day. We'll go through six weeks of Spring Training and figure it out."
Jeffrey Flanagan has covered the Royals since 1991, and for MLB.com since 2015. Follow him on Twitter @FlannyMLB. This story was not subject to the approval of Major League Baseball or its clubs.