5 questions facing Cardinals as camp opens
Peralta, Gyorko to battle for playing time at third base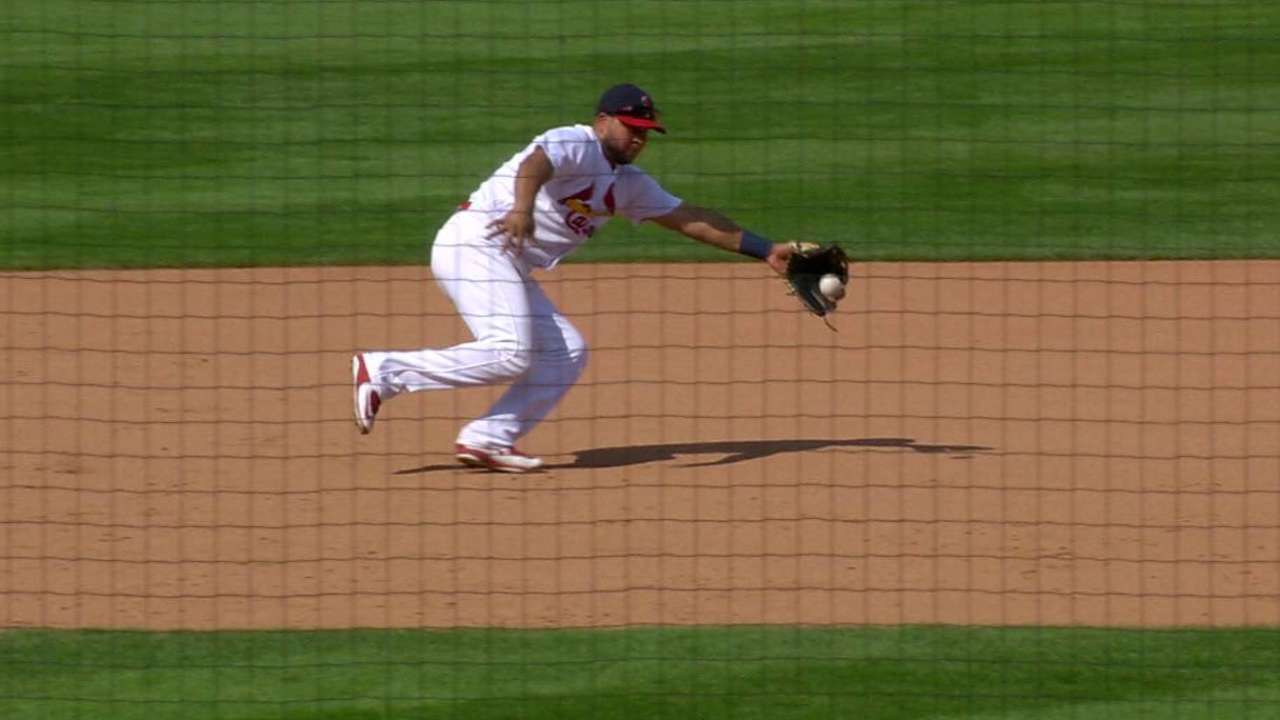 JUPITER, Fla. -- Activity at the Cardinals' complex on Monday was mostly brief and unstructured, as players who have gotten a head start on spring workouts took care of all their work before the afternoon arrived.
That will all change in a day.
Monday marked the club's official report date for pitchers and catchers participating in Major League camp. Rules only require that those players check in with staff before the end of the day, even if just with a phone call. The team will hold its first official spring workout on Tuesday.
Over the next six-plus weeks, the Cardinals will settle on a roster, respond to any injury issues and hope for some surprise emergences. Along the way, they will discover answers to a variety of questions, including these particularly pressing ones:
1. Who's on third?
The only true position competition the Cardinals expect will take place at third, where Jhonny Peralta and Jedd Gyorko will jockey for playing time. Peralta didn't make it out of camp healthy last year, and, as a result, lost his job as the starting shortstop. He did make 67 starts at third in 2016, but issues with his surgically repaired thumb hampered Peralta's offensive output.
Gyorko, on the other hand, started 28 games at third and 100 across the infield, also leading the team in home runs (30). The Cardinals will let this competition play out throughout spring with the hope that one of the two infielders will distinguish himself.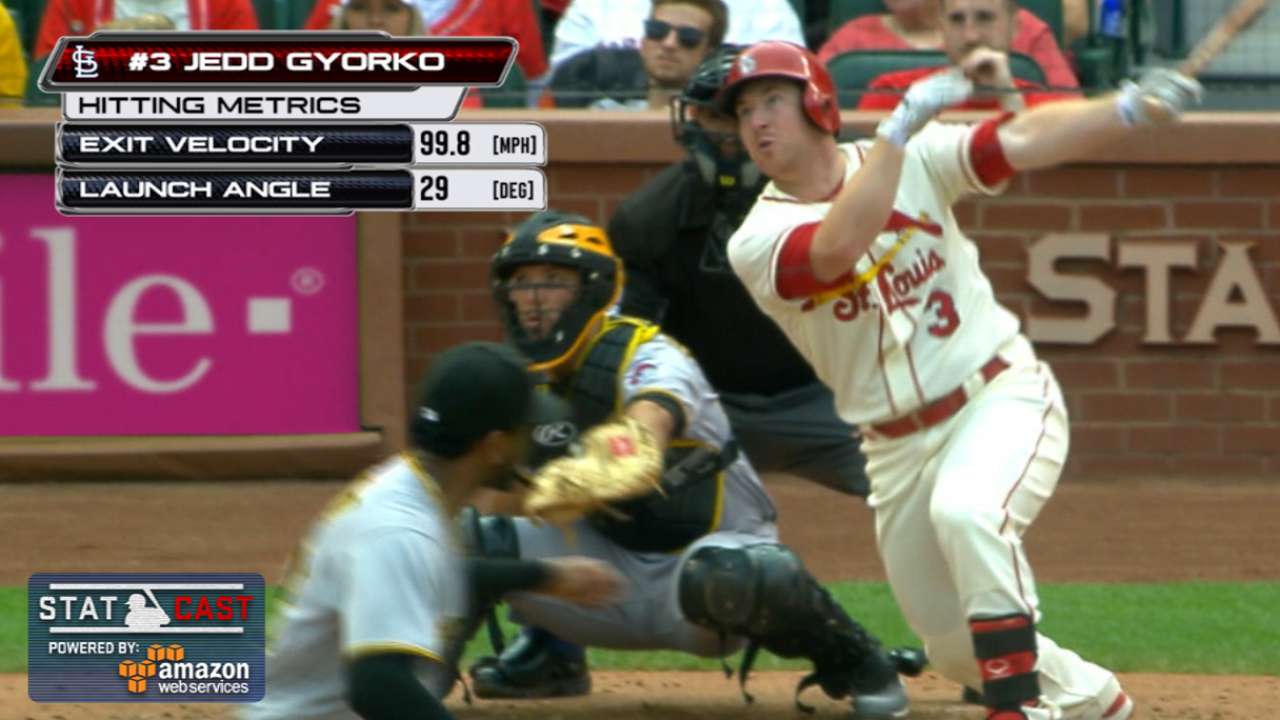 2. Are the fundamentals fixed?
The Cardinals won 86 games last year despite showing several fundamental deficiencies. The Cardinals were the worst baserunning team, according to Fangraphs' baserunning metric, and stole a National League-low 35 bases. On the defensive end, the Cards ranked 24th with a Defensive Efficiency Ratio of .696 and saw a porous defense complicate things for the pitching staff.
Manager Mike Matheny has promised that changes are coming to spring workouts as the organization tries to reduce mistakes in both areas. Matheny hasn't detailed what those changes will be, but it's likely that new coaches Oliver Marmol and Mike Shildt will be heavily involved in a lot of that instruction.
3. Will Alex Reyes or Michael Wacha be the odd man out of the rotation?
Reyes, the Cardinals' top prospect and the No. 6 prospect in baseball per MLBPipeline.com, displayed his readiness to pitch in the Majors last season, but that doesn't mean he assured an Opening Day rotation spot. Instead, he enters spring with several questions still looming: How much camp time will Reyes miss for the World Baseball Classic? Are command issues behind him? And how best should the Cardinals use Reyes early in the season to assure he doesn't have to be shut down late due to workload concerns?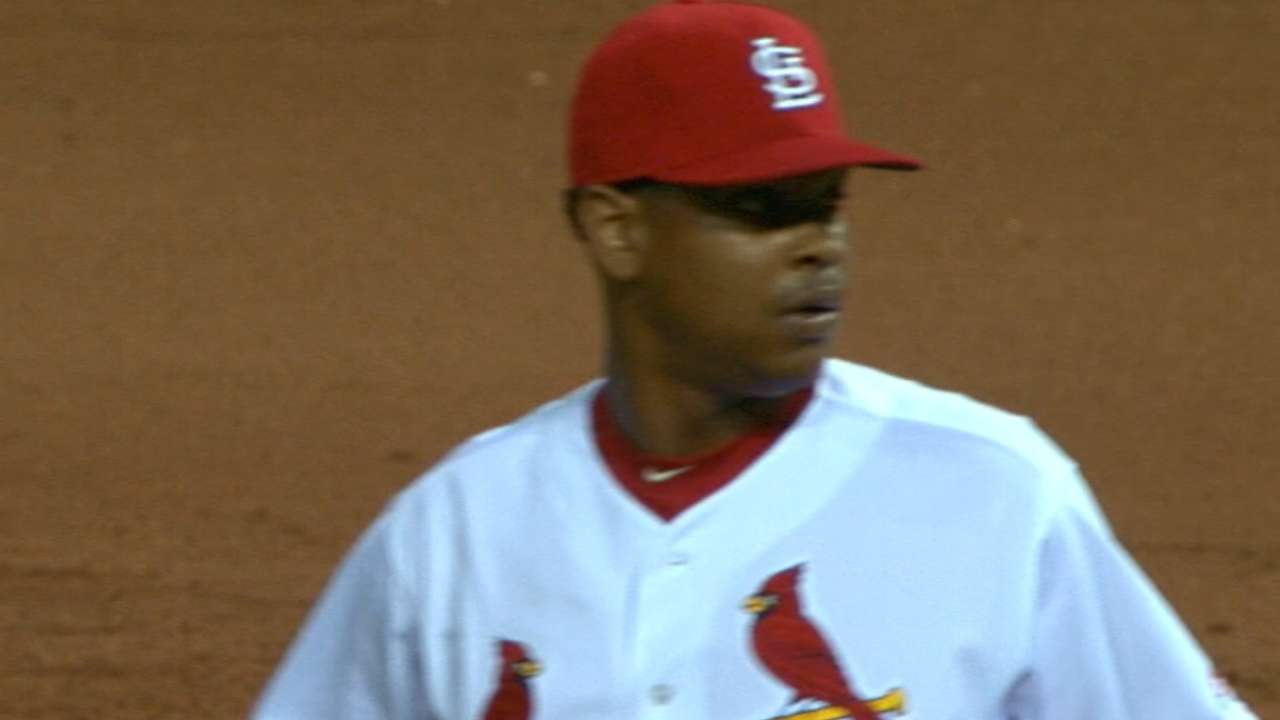 There are plenty of unknowns surrounding Wacha, too. He spent the offseason building up strength around his compromised right shoulder, and Wacha hopes to remind the organization how dominant he can be when healthy. Wacha has been a part of the Cardinals' Opening Day rotation each of the last three seasons.
4. Will Trevor Rosenthal reassert himself?
A tumultuous first half and subsequent arm injury left Rosenthal a forgotten man in the bullpen by the end of last season. Rosenthal is getting a new opportunity to stretch out this spring, and that will give the Cardinals an opportunity to find a new fit for him.
It's unlikely there will be a place for Rosenthal in the rotation, though that can always change if injuries arise. He could fit as a reliever ready to pitch multiple innings, or work his way back into a setup role. Key for Rosenthal will be to show that he's regained command after posting a career-high walk rate of 6.5 per nine innings in 2016.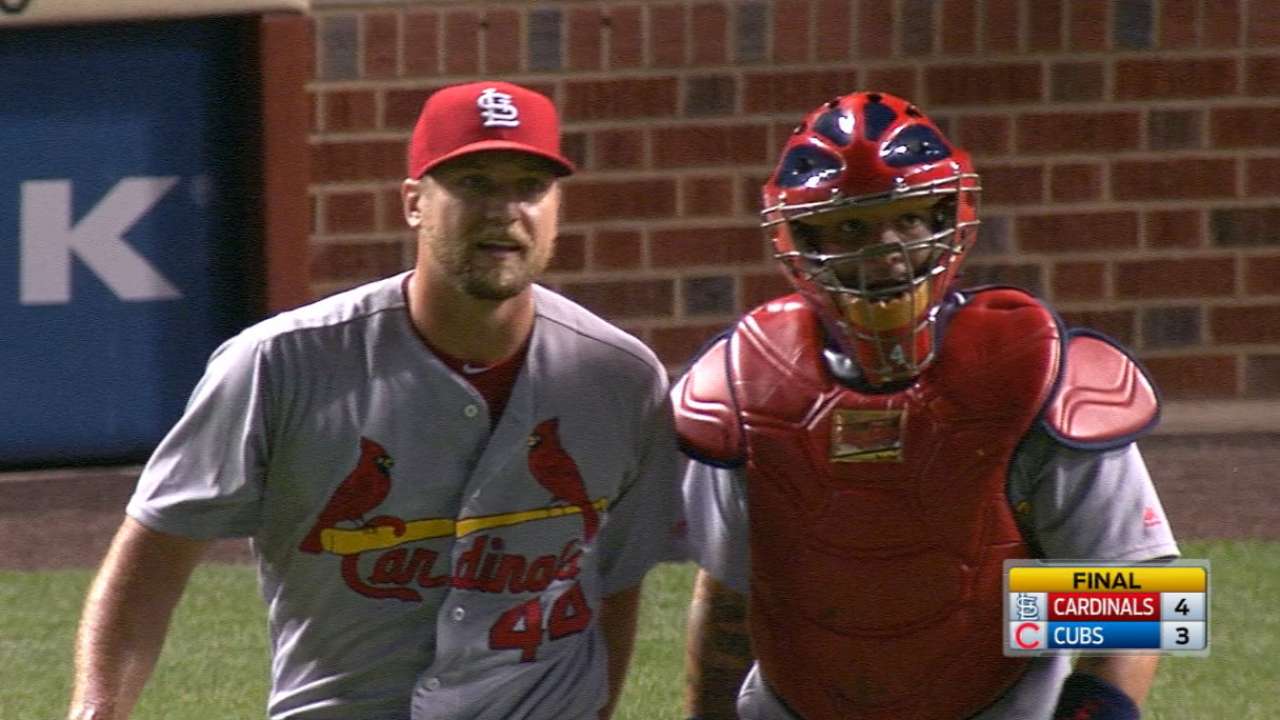 5. How will the players mesh?
Matheny opened Spring Training last year with a declaration that he wanted to make camp more fun. That did not happen. Instead, the club spent spring looking fractured and calling a highly unusual number of team meetings to address cohesion issues. It was a sign of what would come in the regular season.
There's plenty of new personnel this spring, and the Cardinals will try to cultivate a more inclusive environment over the next several weeks. The club expects Dexter Fowler's presence to help, but there will also be a call for new team leaders to emerge.
Jenifer Langosch has covered the Cardinals for MLB.com since 2012, and previously covered the Pirates from 2007-11. Read her blog, follow her on Twitter, like her Facebook page and listen to her podcast. This story was not subject to the approval of Major League Baseball or its clubs.