Rockies expect healthy McGee to bounce back
Power left-handed reliever to pitch for Team USA in World Baseball Classic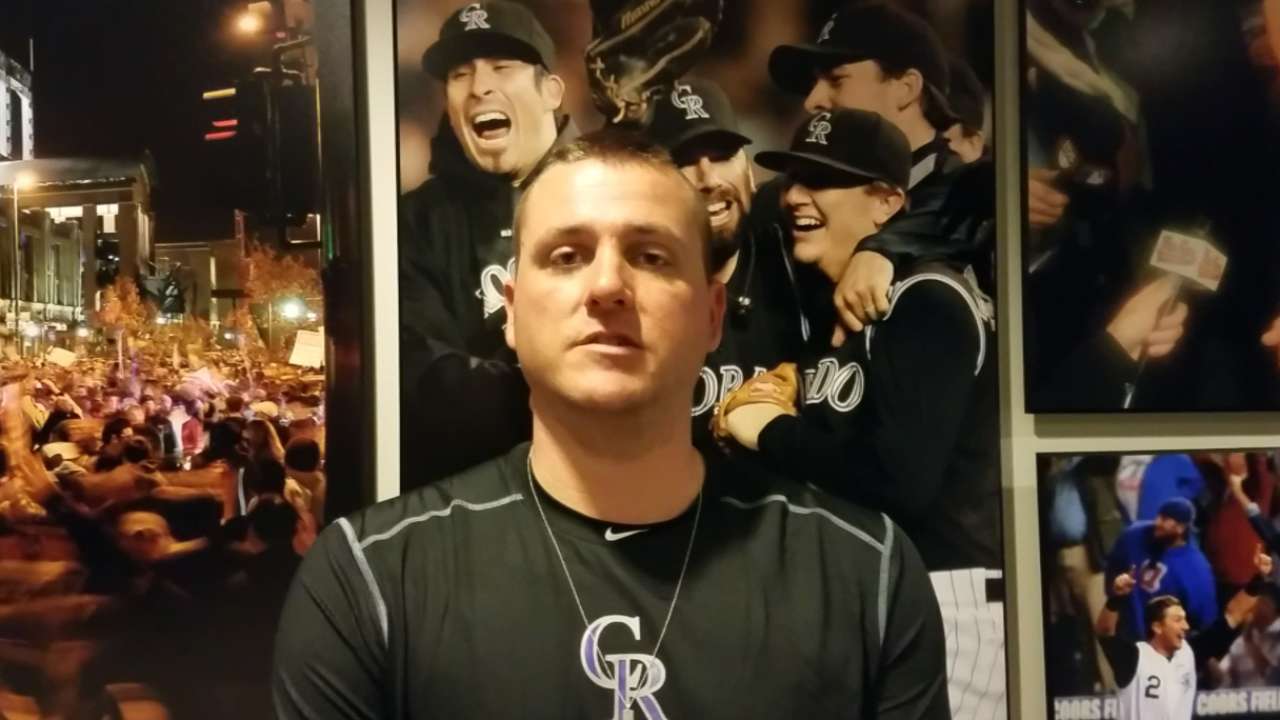 SCOTTSDALE, Ariz. -- It was an overcast February morning in the desert, a long way from showtime for Rockies lefty reliever Jake McGee.
But if someone were to tap McGee on the shoulder -- two days before the first workout for pitchers and catchers -- and tell him to loosen up, then face a tough hitter in a game-deciding situation, how hard could he throw his signature fastball?
"Right now, it would probably be 92-94 [mph]," McGee said. "It's coming out really well without giving 100 percent. If you're around 70, 80 percent effort and the ball is coming out really well, then you do step on it, it's going to come out really harder."
If McGee can fire that hard now, it's logical to expect two or three more miles per hour when the season arrives. And if that's the case, suddenly the Rockies have the pitcher they were hoping for when they acquired him in a trade with the Rays before last season.
Also, after a few Cactus League outings to build arm strength and velocity, McGee will test his fastball while pitching for Team USA in the World Baseball Classic.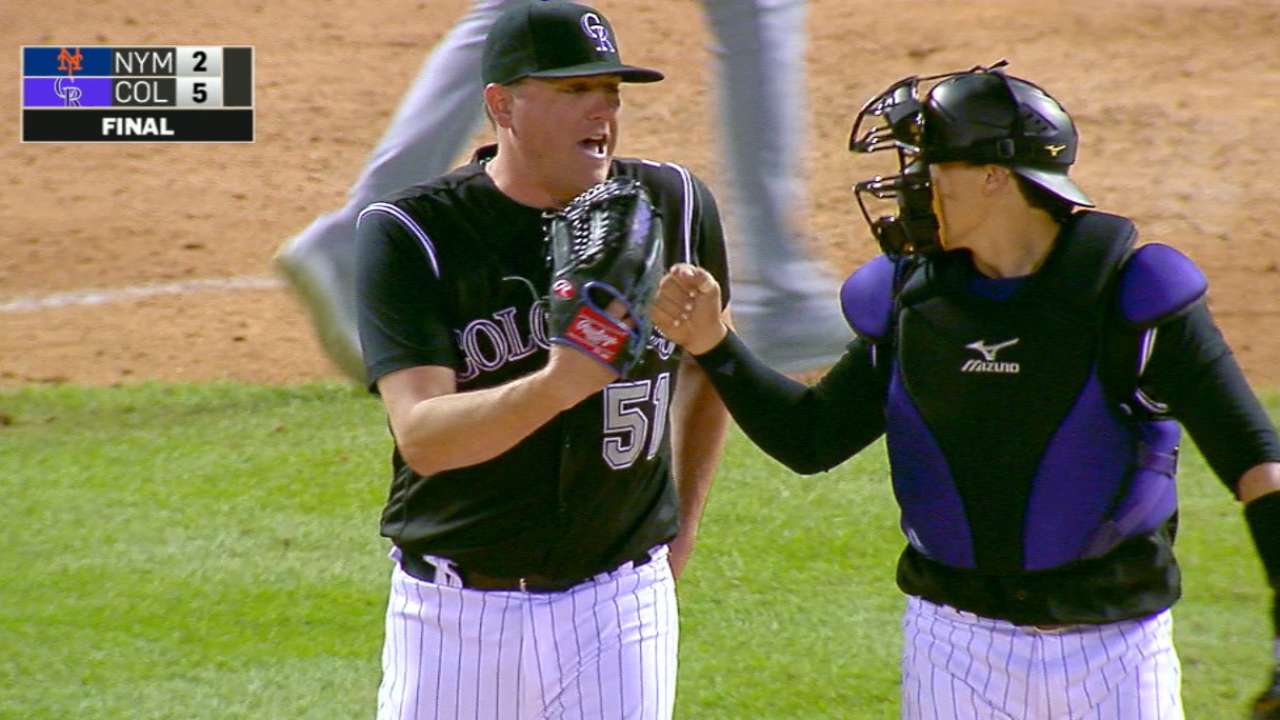 From 2012-14, as he developed into one of the game's most useful power left-handers, McGee averaged from 96.44 to 97.45 mph and struck out 11.3 batters per nine innings. A left knee meniscus injury in '15 slowed his fastball to a 95.57 mph average. Even though he rose his strikeouts per nine to 11.6, it was the beginning of a decline that marred his first season in a Rockies uniform.
McGee was the closer early last season, but he went on the disabled list in June with more knee issues and wasn't the same after he returned. For the season, his fastball averaged a career-low 94.01 mph. He also finished 2-3 with a 4.73 ERA in 57 games and yielded a career-high nine home runs in 45 2/3 innings.
After an offseason concentrated on rebuilding leg strength -- something he didn't do adequately before his final year with the Rays, or even after the knee injury -- McGee expects to have the extra two-to-three miles per hour that would take him from the cross-your-fingers proposition he was last year to a key matchup threat closing games.
Should free-agent signee Greg Holland, who missed last year because of Tommy John right elbow surgery, regain the form that made him one of the best closers in the game with the Royals, he'll likely close. Holland may need more time, and McGee joins Adam Ottavino and Carlos Estevez as arms with some ninth-inning experience.
"It's very big for me -- I rely on my fastball, and the movement on my fastball," McGee said. "When it's 94 [mph] and above, my movement is way different from 92. Some guys, it doesn't change much from 92 to 94, but if it goes much higher, it flattens out. But mine, the higher the velocity, the more life it has. I'm excited to get back where I was before."
If McGee throws as hard as before, he's an asset no matter when he pitches.
"The reports on Jake McGee have been outstanding," said pitching coach Steve Foster, who saw McGee throw a bullpen session Sunday morning. "It sounds like he's gotten his body in great shape, and it looks like he's lost some weight, it looks like he's strengthened his lower half. If we can see Jake fully healthy, it could be huge for us in the bullpen."
Team USA organizers weren't swayed by McGee's struggles when they invited him to join star third baseman Nolan Arenado in representing the Rockies in the World Baseball Classic.
"To play in a tournament like that, it's a big honor to just be considered for the team," McGee said. "I wasn't too surprised. I was actually kind of encouraged. I've been working all offseason. I told them I'd been working out and I'd be ready to go. I think I had a good track record before, too. I wasn't too surprised, just very glad to be on the team."
Thomas Harding has covered the Rockies since 2000, and for MLB.com since 2002. Follow him on Twitter @harding_at_mlb, listen to podcasts and like his Facebook page. This story was not subject to the approval of Major League Baseball or its clubs.