MLB.com Columnist
Richard Justice
Let's go crazy: Why Spring Training reigns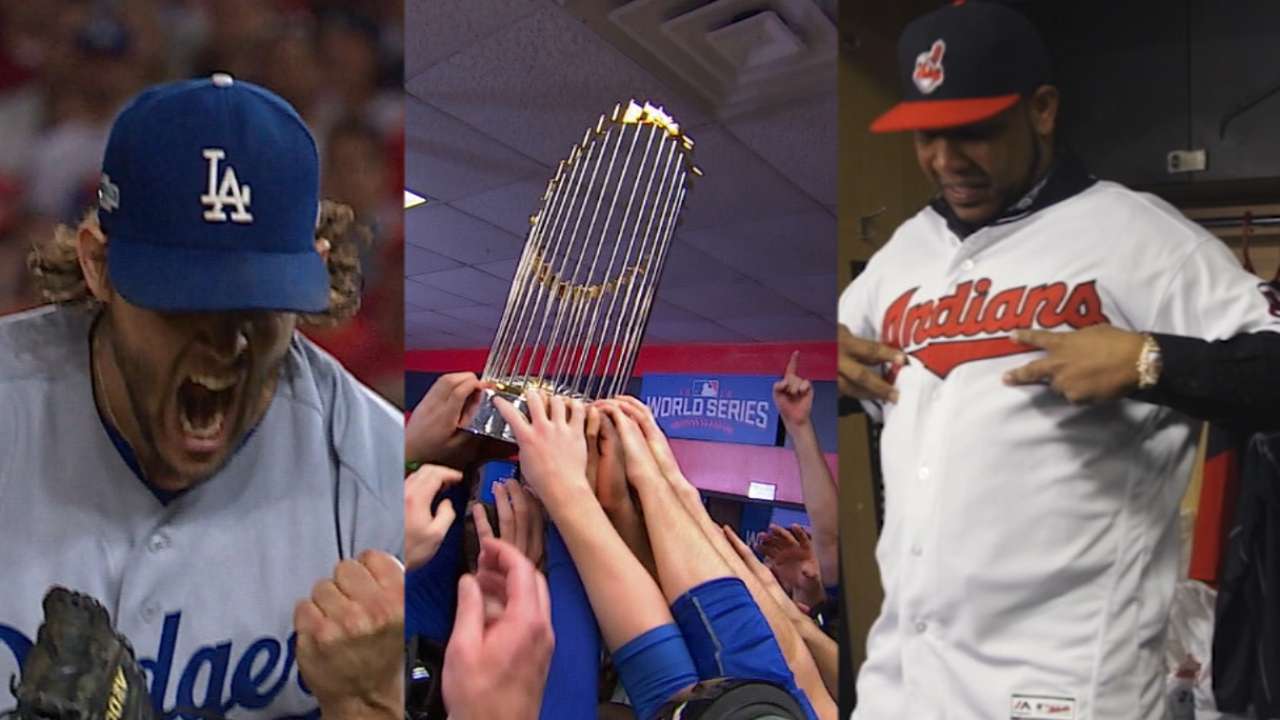 Nothing says Spring Training like the sight of Red Sox coach Brian Butterfield hitting hundreds of ground balls to his infielders. His energy, attitude and love of his job are legendary, and there surely are lessons for all of us in watching the pride he has in his craft.
And nothing says Spring Training like watching Mike Trout step into the batter's box and spray line drives around the field with a swing that is so smooth, it seems effortless.
And absolutely nothing says Spring Training more than watching Ichiro Suzuki get ready for his 26th season of professional baseball. His preparation remains as meticulous as ever, a thing to behold and admire.
Ichiro's career has been divided between Japan (nine seasons) and the Major Leagues (16 seasons), and he has excelled in both places. His next hit will be his 4,309th.
This is where we begin again: With familiar things. With people we admire. With reminders of why we love it so.
So to honor Spring Training in 2017, here are 17 things to be excited about:
1. The Cubs as defending champions
There's a huge sense of accomplishment that seems to take hold in Spring Training after a team has won a World Series. That's especially true of this club, after that 108-year wait and all. It whets the appetite for more.
2. Dodgers left-hander Clayton Kershaw's curveball
When Kershaw dropped a 1-2 curve on an opposing hitter early in his career, Vin Scully spoke for an entire sport: "Holy mackerel!" Scully nicknamed the pitch "Public Enemy No. 1." If it's not the best pitch in baseball, it might be the most impressive to watch.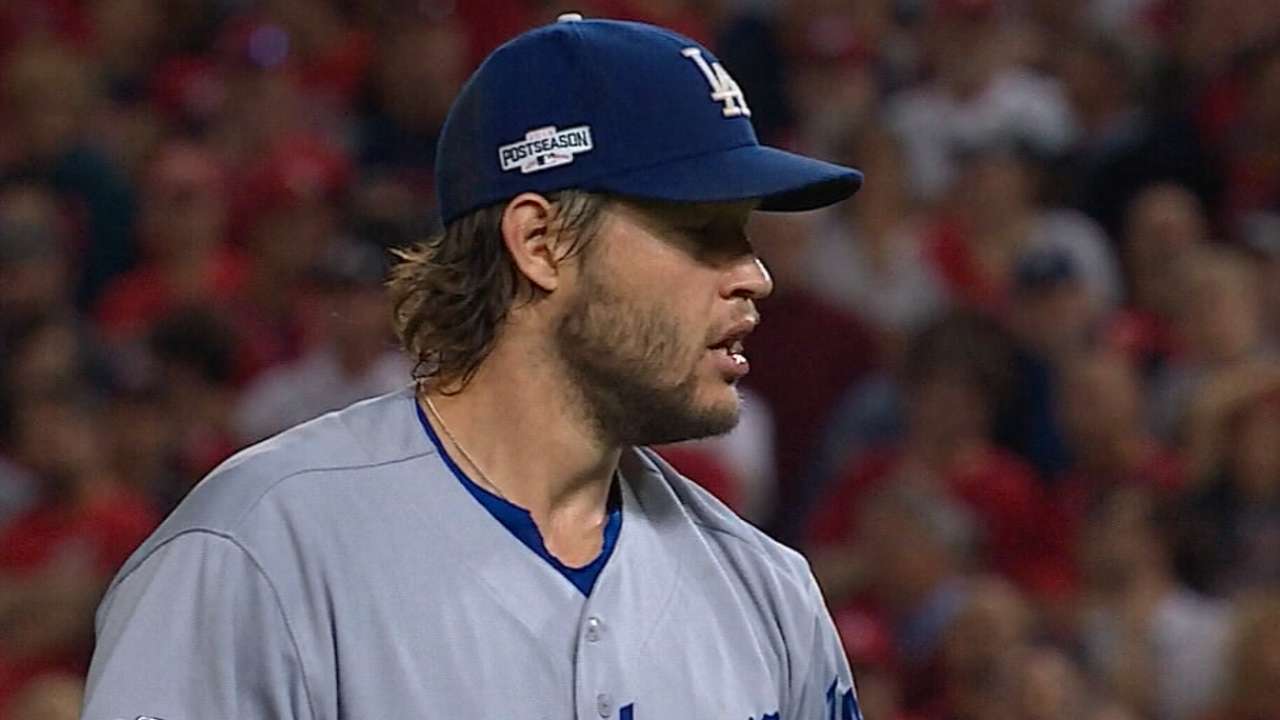 3. Astros second baseman Jose Altuve's hands
They're arguably the quickest in the game. They get the bat into the hitting zone so fast, and Altuve has an amazing ability to adjust to velocity and location. Those hands are why he has averaged 214 hits the past three seasons, and that at 26, he's on a clear Hall of Fame arc.
4. The Cleveland Indians and expectations
The 2015 Kansas City Royals say they obsessed about winning after losing the World Series the previous year. The Indians were within an eyelash of winning it all last fall. They will try to finish the deal with some core guys back from injuries and one of the biggest impact additions of the offseason in Edwin Encarnacion.
5. McKechnie Field in Bradenton, Fla.
LECOM Park is the oldest ballpark in Spring Training, and despite numerous upgrades, it still has the look and feel of the place where everyone from Babe Ruth to Roberto Clemente has played.
6. Giants catcher Buster Posey and a legacy of championship
Perhaps more than anyone else -- more than Bruce Bochy, more than Madison Bumgarner -- Posey personifies the toughness and professionalism of a franchise that has won the World Series three times in seven seasons. Oh, and he's also on a Hall of Fame career arc.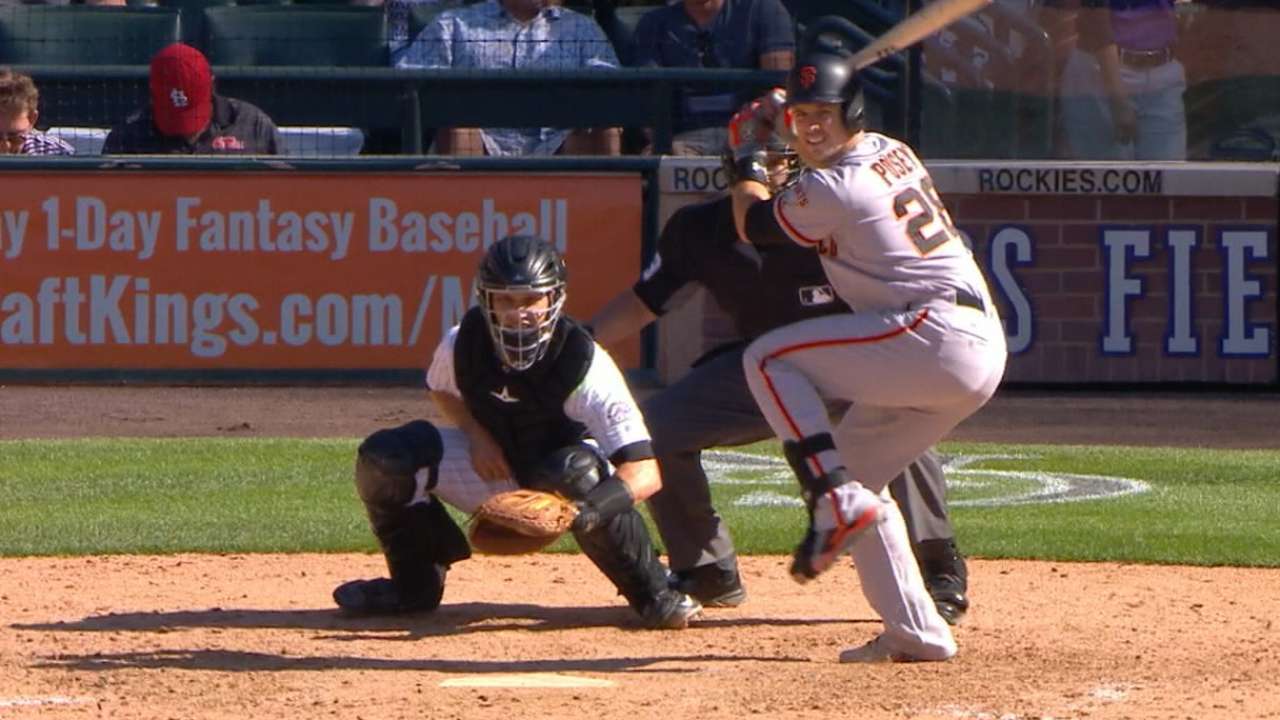 7. Mariners right-hander Felix Hernandez's commitment to a comeback
Hernandez's manager, Scott Servais, says the ace is angry after a subpar 2016 season in which he was injured. He says King Felix is determined to show that, at 30, he still has plenty left in the tank. Hernandez may be the guy who can get the Mariners back to the postseason.
8. Don and Charlie's in Scottsdale, Ariz.
The Pink Pony was a steakhouse where baseball people gathered to dine and swap stories. Former A's owner Charlie Finley was notorious for holding court nightly there. When his general manager called the Pink Pony looking for him, Finley got on the phone and asked, "What made you think to find me here?" Anyway, that distinction is now held by a place just down the street, Don and Charlie's, where baseball people -- owners, managers and executives -- return night after night to eat ribs and gossip.
9. Ed Smith Stadium in Sarasota, Fla.
It's a little slice of Balmer, hon. No, seriously. Janet Marie Smith -- the brilliant architect and urban planner whose work can be seen at Camden Yards, Fenway Park, Dodger Stadium and other places -- led a redesign of this spring park to create an Orioles look and feel. She got it right, as usual, right down to the crab cakes (which may or may not have been her idea).
10. Indians shortstop Francisco Lindor, Astros shortstop Carlos Correa, Dodgers shortstop Corey Seager and the future of baseball
It's not just that they're the three best shortstops in the game. It's not just that they're kids -- Correa and Seager are 22, and Lindor is 23. It's the energy they bring to the field and the joy they exhibit at every turn. As Commissioner Rob Manfred has said, if these guys -- and others like them -- are the future of baseball, then the future is in good hands.
11. Mets third baseman David Wright's comeback
We do not know how good Wright can be after neck and back issues limited him to 75 games over the past two seasons. At 34, he's probably trying to figure that out for himself. For most of his 13 seasons, Wright has been one of baseball's best citizens and players. The Mets are good enough to play deep into October, and it would be a huge plus if he could be part of the ride.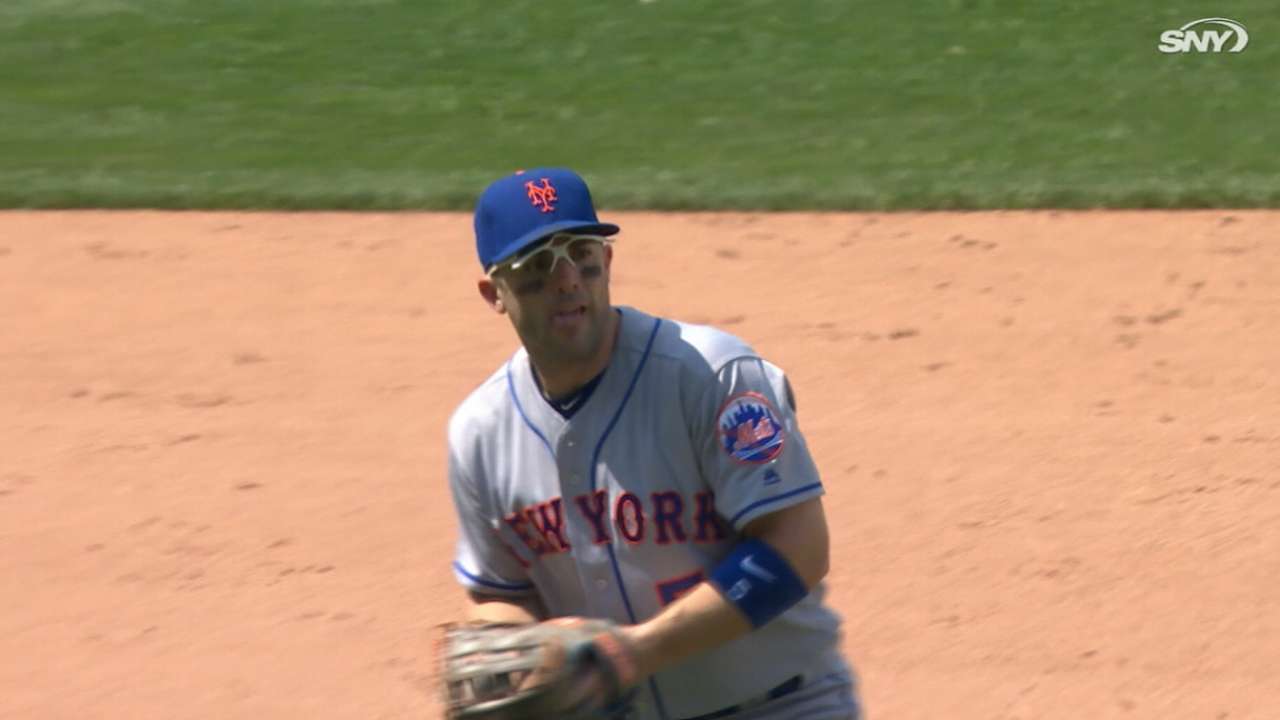 12. Cubs manager Joe Maddon and the art of conversation
Maddon can talk politics and coffee, wine and literature, bicycles and national parks. Perhaps because he spent 20 years in the Minors as a player, instructor and manager, he has seen the game from every angle. That may be part of the reason why Maddon is so good at creating the right environment and sending the right message. Regardless, he's a joy to be around and is one of the best things about any baseball season.
13. Salt River Fields at Talking Stick and the modernization of Spring Training
There has never been anything like this Scottsdale, Ariz., complex, which serves as the spring headquarters for the Rockies and D-backs. It has a sweeping steel roofline with spacious concourses and perfect sight lines. Behind the outfield walls are spectacular clubhouses, weight rooms, cafeterias and the like. From the moment it opened in 2011, it became the gold standard for every other complex.
14. Giants right fielder Hunter Pence's enthusiasm
It doesn't matter whether it's the first workout of Spring Training or the middle of July. Pence gives 100 percent, and with a joy that can be appreciated from the last row of the upper deck.
15. Nationals right-hander Max Scherzer and the quest for October magic
To mix some of the best pure stuff in the game with one of the highest aptitudes is what we have in the Nationals' ace. Scherzer's competitive fires rage. For a team still looking for October success, he might just lead the way.
16. Yankees catcher Gary Sanchez and what he represents
Sanchez is symbolic of a new era of Yankees baseball, one built around a deep farm system and organizational commitment to allow the young guys to learn on the job. His 20 home runs in 53 games last season was a tipoff to Yanks fans that there's reason to be optimistic. This will be a year for Greg Bird, Aaron Judge and others to establish themselves. By the end of this season, the Yankees hope a bright and shiny future will be in focus.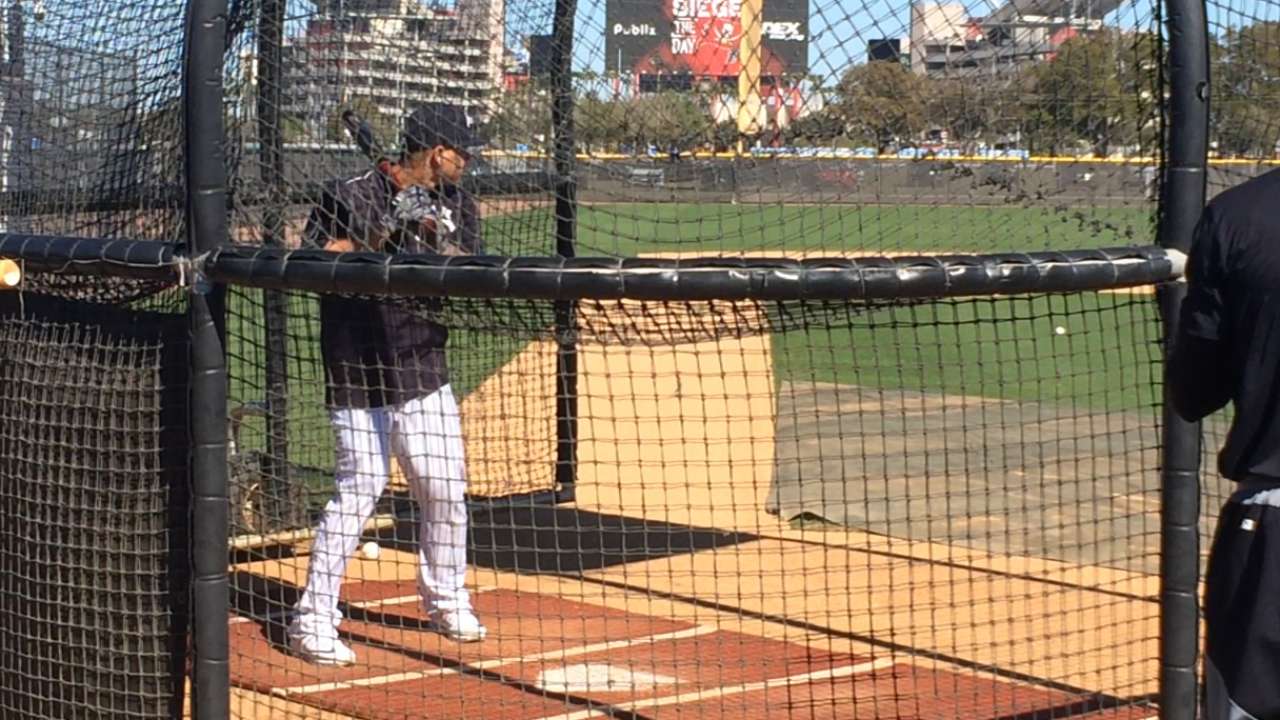 17. Mariners and getting to know you
Servais devoted last Spring Training to team building and introducing new players and a new coaching staff to one another. It worked nicely, as the Mariners improved by 10 games to 86-76. Now he has more introductions to make after general manager Jerry Dipoto made 13 more trades involving 36 players. Seattle is good enough to make the postseason, but it begins here.
Richard Justice is a columnist for MLB.com. You can follow him on Twitter @richardjustice. This story was not subject to the approval of Major League Baseball or its clubs.