Guessed list: Opening Day roster predictions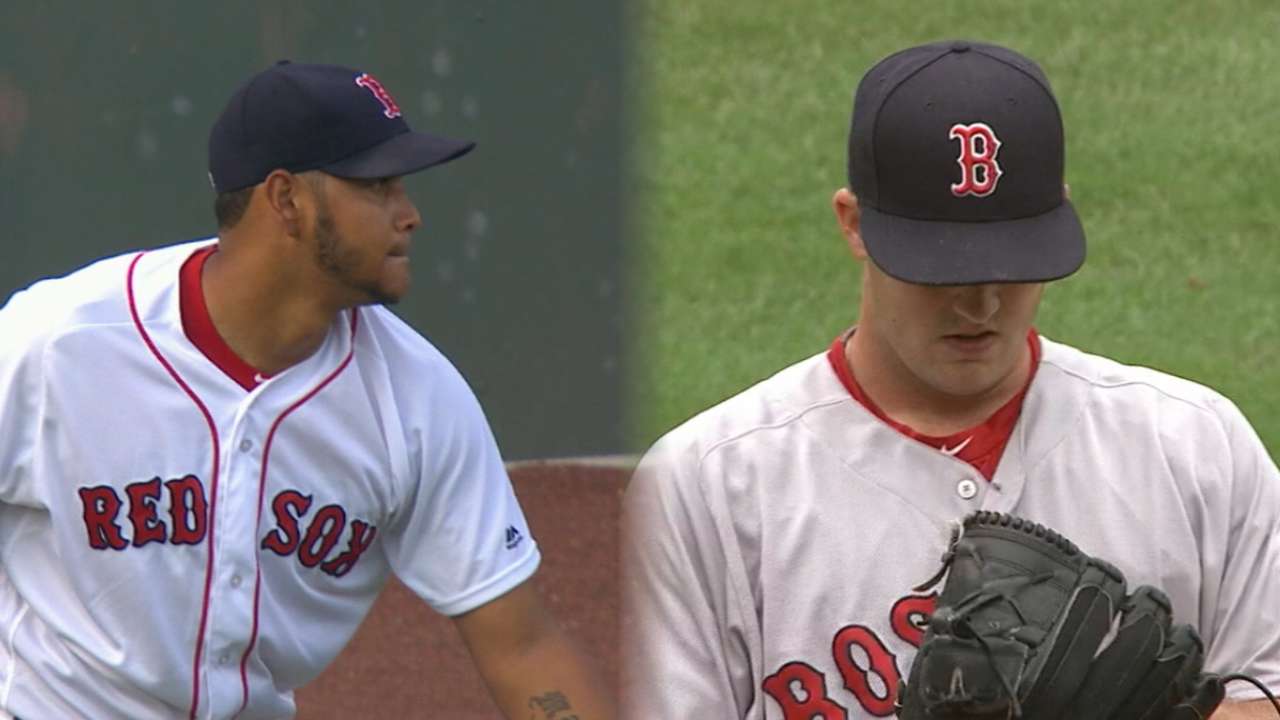 Each team's truck is on the road, and many players are already making their own pilgrimage to Spring Training camps in Arizona and Florida.
Some of those players are firmly entrenched stars, the ones who will use this spring to focus on the minor adjustments that could elevate them to an even higher place in the game. But for many others, Spring Training is the highest-pressure time of the year, as they battle for a coveted spot on their team's Opening Day roster.
As part of its continuing preview of Spring Training and the season ahead, each of MLB.com's team beat writers were asked to peer into their crystal balls and project who would be on their club's 25-man roster on Opening Day in April. Below are the answers they came up with:
Angels: Los Angeles is generally looking for better health in 2017, with their hopes particularly resting on the health of potential ace Garrett Richards and veteran slugger Albert Pujols. More >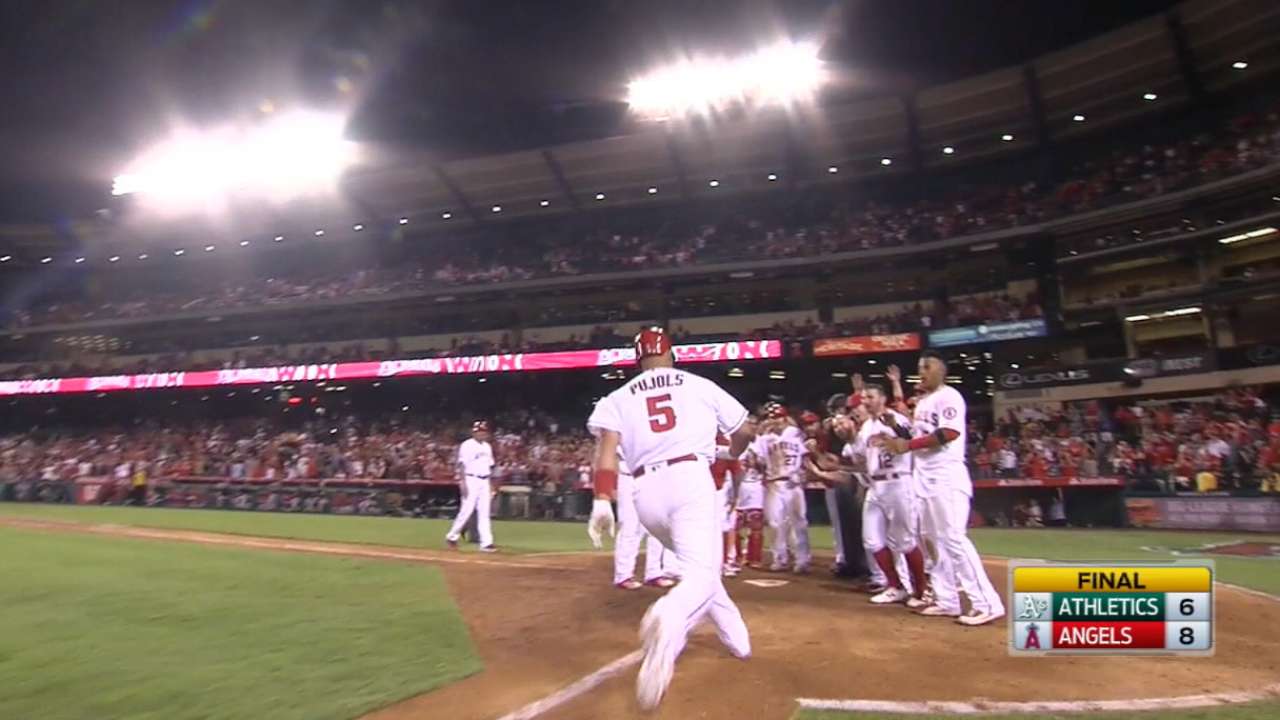 Astros: There are a few position battles to be settled at Astros camp, but manager A.J. Hinch's Opening Day roster is essentially set after an aggressive offseason. More >
Athletics: Additions Rajai Davis and Trevor Plouffe are expected to man left field and third base, respectively, for Oakland this year. The performance of the A's rotation may be the team's biggest question mark. More >
Blue Jays: Many familiar faces return for Toronto, but this year's Spring Training will certainly feel different without Edwin Encarnacion, Brett Cecil, R.A. Dickey and others. More >
Braves: Atlanta enters Spring Training knowing exactly how it want its starting lineup and rotation to look on Opening Day. The tougher decisions ahead loom in the bullpen and on the bench. More >
Brewers: A rotation battle is brewing in Milwaukee, as six returning starters from last year's team -- along with free-agent addition Tommy Milone -- battle for five spots. More >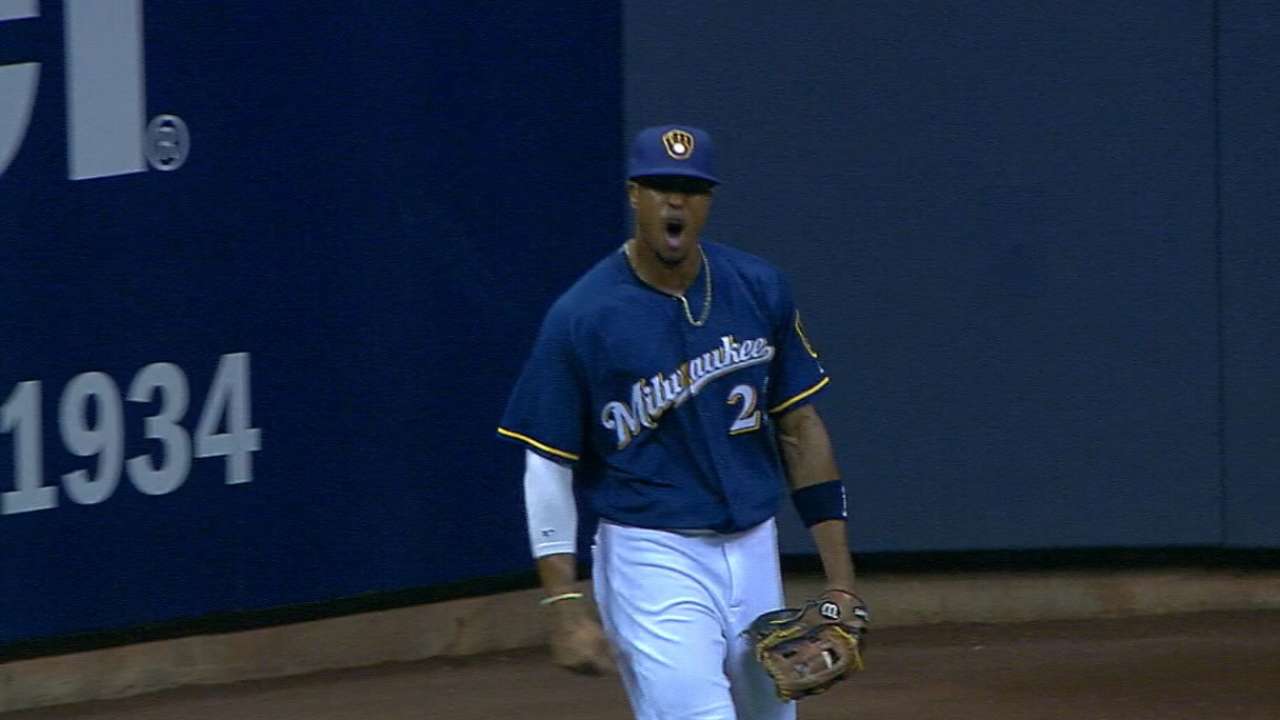 Cardinals: St. Louis is a big believer of cultivating competition in camp, but third base appears to be the only spot really up for grabs on the position-player side this year. More intrigue will be found on the Cardinals' pitching staff. More >
Cubs: Without many roster decisions to be made, versatility is the theme with a Cubs roster looking to improve upon a storybook 2016. More >
D-backs: Middle infield and the catcher position should be the most competitive spots in Spring Training as the club replaces Welington Castillo and Jean Segura. More >
Dodgers: Having too many players is a good problem to have, and after accumulating so many assets to thrive through an injury-riddled 2016 campaign, Los Angeles finds itself with an abundance of options. More >
Giants: The competition between Jarrett Parker and Mac Williamson for the starting spot in left field should be the most intriguing position battle at Giants camp, as San Francisco hopes to overtake the Dodgers in the National League West. More >
Indians: Cleveland looks to be in good shape, as virtually the same cast of players who won the 2016 American League pennant return. For the most part, the Indians will use Spring Training to identify the depth behind their Major League roster. More >
Mariners: Manager Scott Servais already has a good idea of who will take the field for his club on Opening Day. The utility spot looks to be the most contentious when the club opens camp in Peoria. More >
Marlins: Miami invited 63 players to its Spring Training, but there should be little mystery as to who makes the Opening Day roster. However, Jeff Locke and Dan Straily will battle for the final spot in the Marlins' rotation. More >
Mets: New York's roster will look nearly identical to the one that fell to San Francisco in the 2016 NL Wild Card Game, but the return of Zack Wheeler should add intrigue to the race for the final spot in the Mets' rotation. More >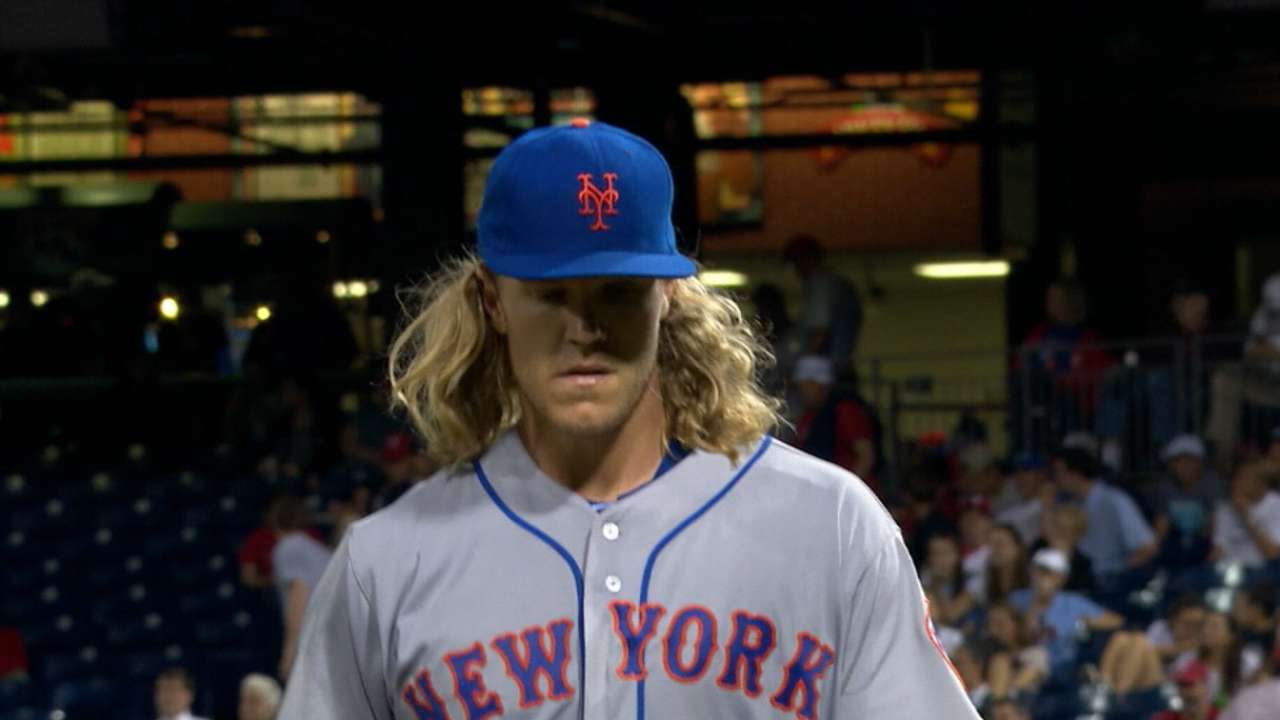 Nationals: Predicting the Nats' roster has proven difficult in recent years, given the strong consideration the club has given to non-roster invitees. The bullpen remains the biggest question by far on Washington's roster. More >
Orioles: The 2017 Orioles should look a lot like the club that competed in last year's AL Wild Card Game, with a couple changes set to come in Baltimore's bullpen. More >
Padres: The competition is wide open for a San Diego club in full rebuild mode, with nine pitchers fighting for the rotation and a tight battle for the starting spot at second base. More >
Phillies: Philadelphia's roster should once again be dominated by youngsters as the club looks to take the next step in its rebuilding process. More >
Pirates: Pittsburgh has already made a major change in its outfield alignment. The remaining uncertainties lie in the back of the Pirates' rotation and bullpen. More >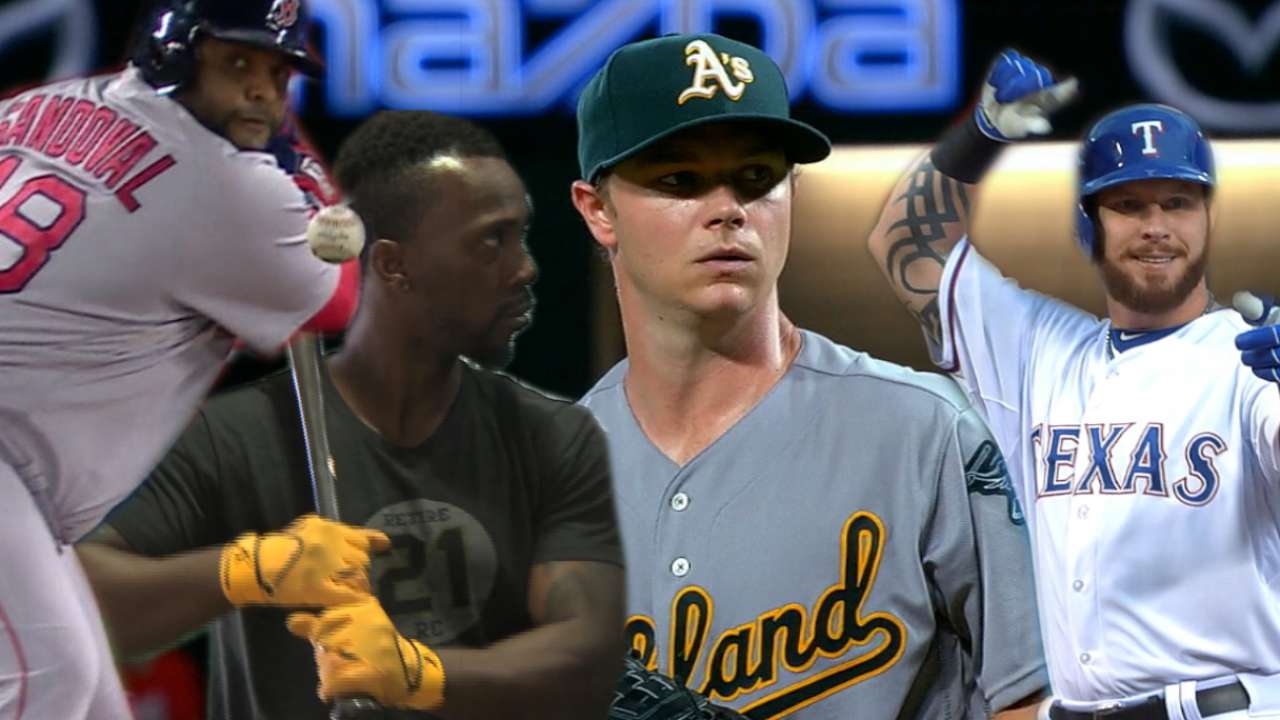 Rangers: Texas' designated hitter spot is Josh Hamilton's to win, but several other options remain if he isn't up to the task. The final spots in the Rangers' rotation and bullpen are also up for grabs. More >
Rays: Tampa Bay experienced plenty of turnover after a disappointing 2016 season. Rays camp will feature battles for the fifth spot in the rotation and for the first spots off the bench in both the infield and the outfield. More >
Red Sox: The most compelling battles at Boston's camp should occur behind the plate, in the rotation and in the bullpen. More >
Reds: There are spots across Cincinnati's rotation, bullpen and starting lineup that are yet to be decided. The biggest conundrum may be how to find enough playing time for middle infielders Zack Cozart, Dilson Herrera, Jose Peraza and Brandon Phillips. More >
Rockies: Colorado is in a good situation, as Jeff Hoffman and German Marquez compete for the final spot in an improved rotation. More >
Royals: There will be battles for bench and rotation spots, but Kansas City's bullpen is the team's biggest question mark for the first time in several years. More >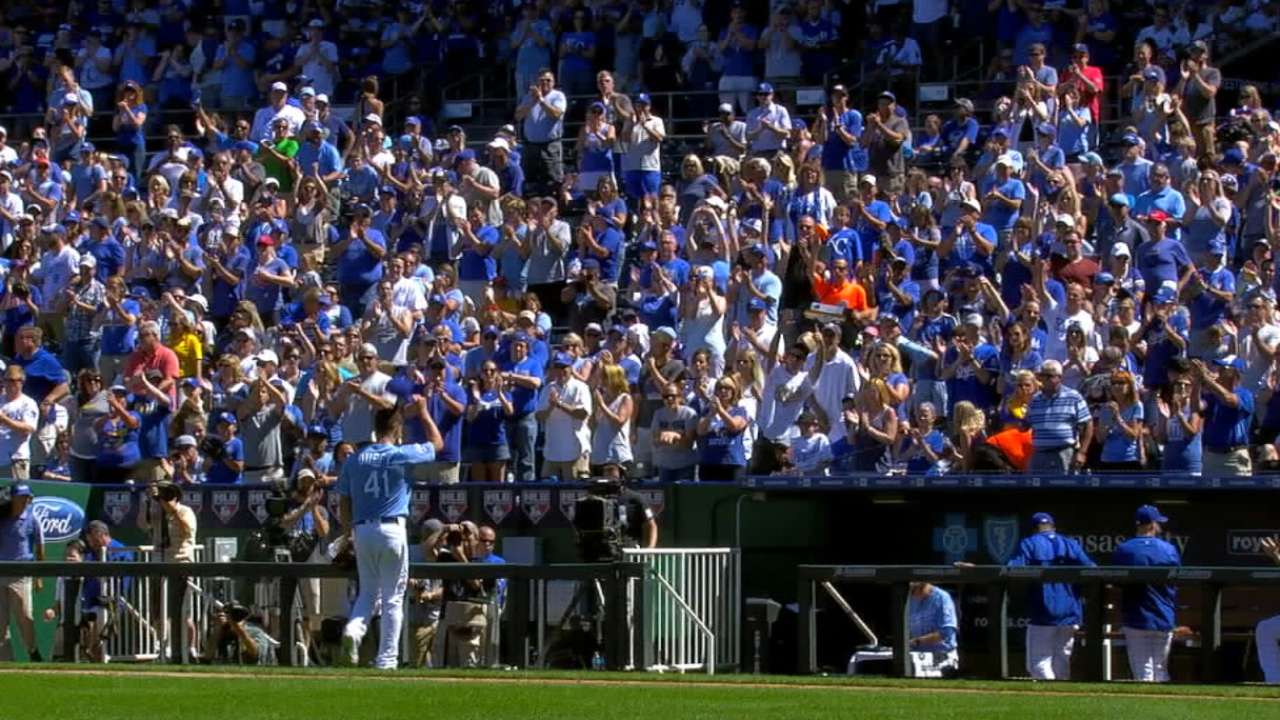 Tigers: Detroit enters camp with two pressing questions: Who will play center field, and which of the seven starters in camp will make the Tigers' rotation? More >
Twins: Apart from the additions of catcher Jason Castro and veteran reliever Matt Belisle, the Twins will continue to rely on its young core as they try to bounce back from a 103-loss season. More >
White Sox: Suddenly in the midst of a rebuild, Chicago's roster could be in flux throughout Spring Training, as ace Jose Quintana and closer David Robertson continue to be the subjects of trade rumors. More >
Yankees: Chris Carter's late addition to New York's roster has created some interesting decisions for Joe Girardi to make in camp this year. More >
Matt Kelly is a reporter for MLB.com based in New York. Follow him on Twitter at @mattkellyMLB. This story was not subject to the approval of Major League Baseball or its clubs.