Defining perfection: Clubs set goals for 2017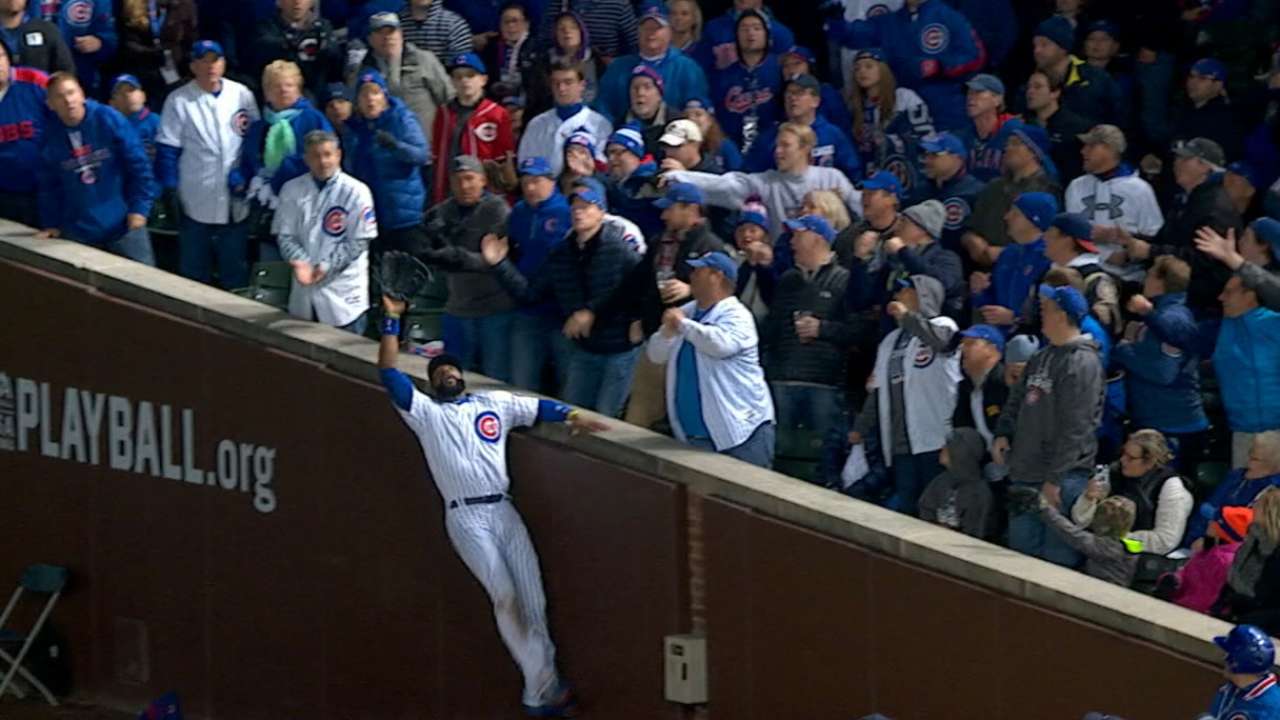 Pitchers and catchers are days away from reporting, ready to embark on a new season. As each team pictures its perfect season, MLB.com takes a look at what that means for each club.
Angels: For a team that had its pitching staff decimated by injuries last year, a perfect 2017 season has to start with the return of ace Garrett Richards and the health of the Halos' other key arms. More >
Astros: Trying to make it back to the postseason after missing out in 2016, depth has Houston in a good position. If the Astros' key veteran additions and young stars gel like they hope, their perfect season could be around the corner. More >
Athletics: Manager Bob Melvin and his club aren't afraid of being underdogs, and Oakland will come out looking to surprise the baseball world in 2017. The A's believe they can do it. More >
Blue Jays: Expectations have been raised, and after back-to-back losses in the American League Championship Series, it's pennant or bust for Toronto in 2017. It will be up to the Blue Jays' powerful lineup and starting rotation to get them there. More >
Braves: There's optimism in Atlanta heading into the 2017 season, with the Braves having put together a legitimate lineup led by Freddie Freeman, Matt Kemp and exciting youngsters Ender Inciarte and Dansby Swanson. More >
Brewers: The club wants young players like Jonathan Villar to continue to grow next season, and the Crew will hope for breakout campaigns from others, like highly touted shortstop Orlando Arcia. More >
Cardinals: A perfect season means wresting the National League Central crown back from the rival Cubs, and the Cards think they've made the improvements to do it. They're not satisfied with being a runner-up. More >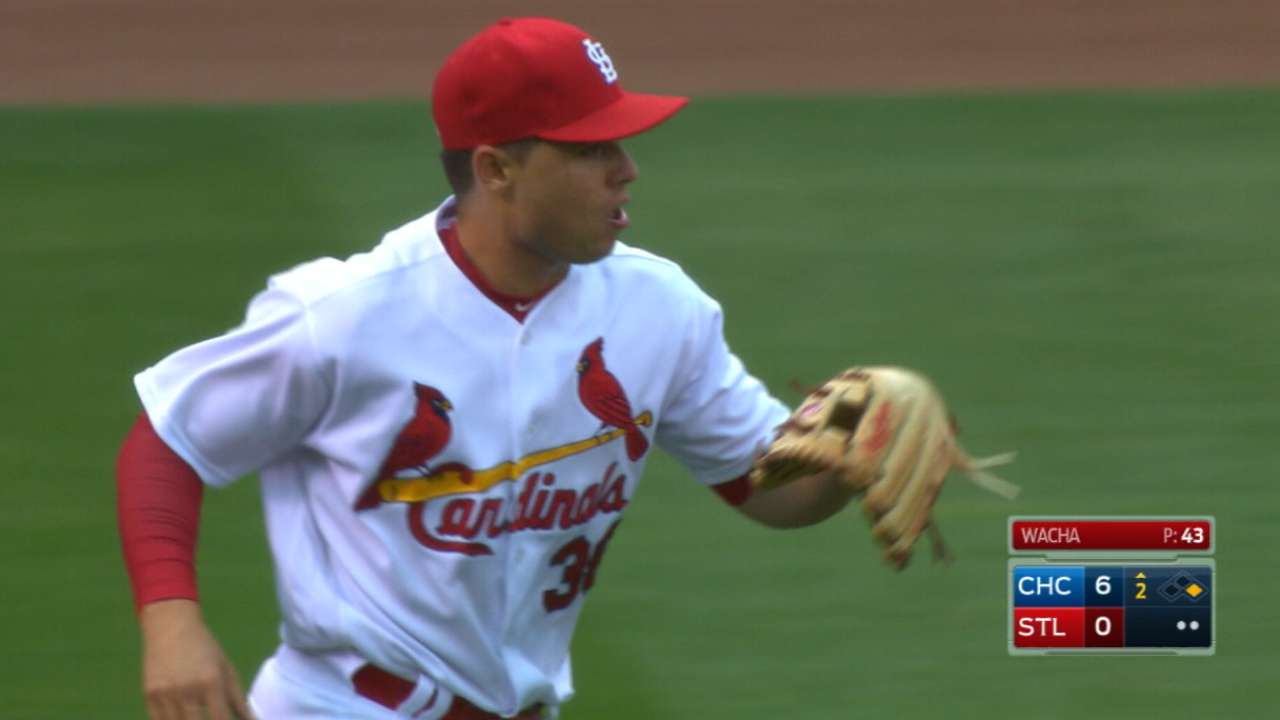 Cubs: Their 2016 season was already perfect. After all, the franchise won its first World Series since 1908. The championship core is still intact, and there's only one way they can make 2017 perfect, too: Repeat. More >
D-backs: Arizona needs its stars to bounce back if it wants its perfect season to come to fruition. That means ace Zack Greinke, center fielder A.J. Pollock and right-hander Shelby Miller all need to step up for the D-backs. More >
Dodgers: As perennial contenders, a perfect season means only one thing -- a World Series ring on their fingers. They have stars across the board, and it will be up to those big names to carry them to the Fall Classic. More >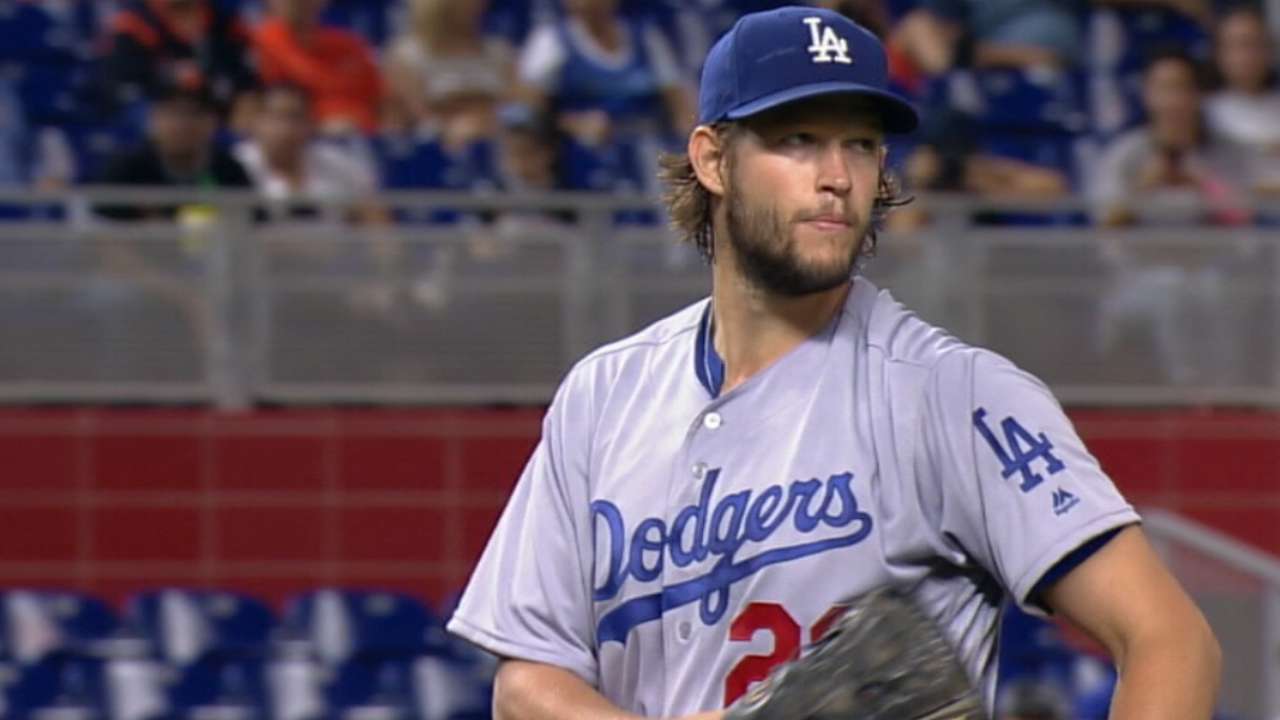 Giants: The ideal 2017 season hinges on San Francisco's starting pitchers. The quest for a fourth World Series this decade starts with the 1-2 punch of Madison Bumgarner and Johnny Cueto atop the Giants' rotation, with lineup mainstays supporting them. More >
Indians: After coming so close last fall, a perfect season for Cleveland this year ends with the Tribe winning the World Series' final game. The run to the AL pennant was a bumpy one, though, so the Indians hope health and consistency will be the stories of 2017. More >
Mariners: For Seattle, 15 years without a postseason appearance is more than enough. A perfect season for the Mariners means making it back to the playoffs, and manager Scott Servais and his club want the AL West title. More >
Marlins: Miami's offseason additions bolstered the team in a number of key areas, especially the bullpen, where new faces like Brad Ziegler and Junichi Tazawa will hopefully play a big role. More >
Mets: Making the playoffs for a second straight year in 2016 wasn't enough for a team that had entered the season with World Series expectations. Even stacked up against other NL heavyweights, the Mets think they have what it takes to bring New York a ticker-tape parade in 2017. More >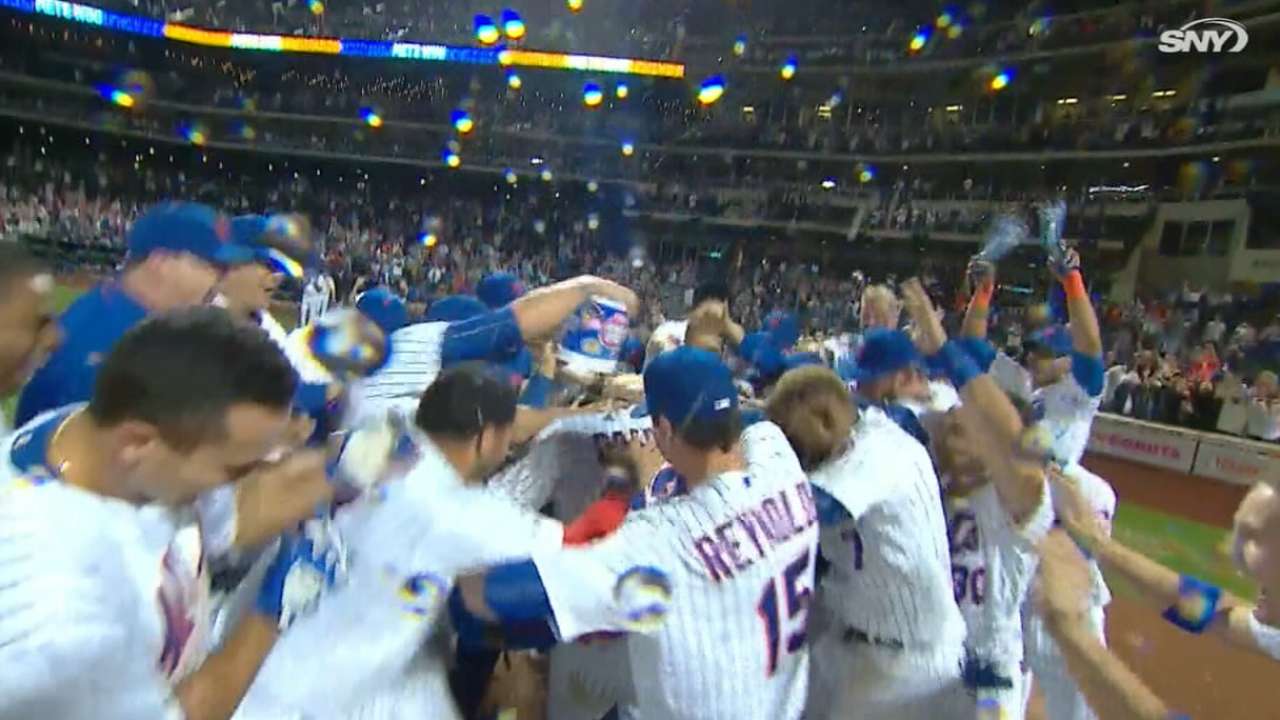 Nationals: Washington seized control of the NL East from the Mets, but again fell in the NL Division Series. In their perfect 2017 season, the Nats banish their demons and ride their considerable star power to D.C.'s first World Series since 1924. More >
Orioles: The O's are eyeing another postseason berth in 2017, but their goal is reclaiming the AL East title, not just making it back to the Wild Card Game. The keys? More mashing from a lineup full of big bats -- and improvement from the starting rotation. More >
Padres: San Diego's youth movement is still on the rise, so the success of 2017 will be judged on the emergence of potential future impact players -- Austin Hedges, Hunter Renfroe, Luis Perdomo and more. More >
Phillies: If everything goes right in 2017, the Phils' rebuild accelerates faster than expected, their rotation stays solid, their young players establish themselves and they find themselves in the Wild Card hunt. More >
Pirates: The Bucs are setting high goals for themselves next season, after a 2016 season in which nearly everything went wrong for a team that had made the playoffs three years running. If the stars play like themselves and the youngsters step up, they could certainly make it back. More >
Rangers: Texas' goal for the 2017 season is the same as it is year in and year out: Win. With one of the strongest rosters in the AL, the defending AL West champions could be doing a lot of it. More >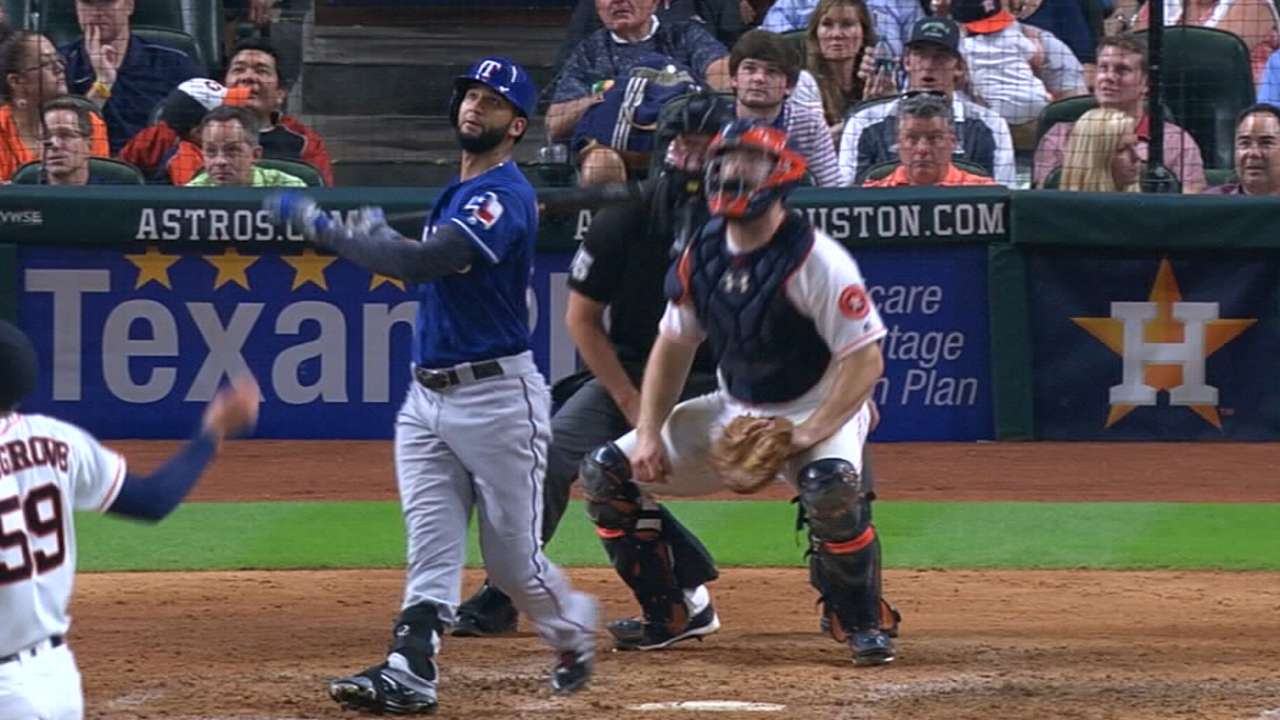 Rays: The perfect season in 2017 would mean health for players like Kevin Kiermaier, Chris Archer and the other starters living up to their billing, and more of the same from franchise cornerstone Evan Longoria. More >
Red Sox: Like the other powerhouses in baseball, the Sox have their eyes on a World Series title. Their now-loaded pitching staff and a balanced star-studded lineup could help realize that vision. More >
Reds: The next phase of Cincinnati's rebuilding process involves the team's young players making an impact and its top prospects making the leap. In a perfect season, the Reds put themselves in position for future contention. More >
Rockies: Colorado is known for its bats -- the club has no shortage of star hitters heading into 2017 -- but the Rockies' ideal season would mean their young starting pitchers live up to their potential. More >
Royals: The 2015 World Series champs missed out on the postseason a year ago, but Kansas City is still a contender. The Royals want to make it back to the Fall Classic, and they hope that this team has at least one more run in it. More >
Tigers: In a dream season, Detroit makes a run to the playoffs with the roster it currently has, keeping the team together through the non-waiver Trade Deadline and playing well into October. More >
Twins: The perfect season is about more than just wins and losses for Minnesota. Like some of the other rebuilding teams around the Majors, the Twins hope their young players will show signs of becoming future stars, especially Byron Buxton. More >
White Sox: For this club, 2017 will be about developing elite prospects, especially the ones acquired this offseason in the Chris Sale and Adam Eaton trades. If Yoan Moncada, Lucas Giolito and others continue to develop, that would be ideal for Chicago. More >
Yankees: Somehow, the Yanks haven't won a postseason game since 2012. But the expectations are always the same: championship or bust. In 2017, they hope their veterans and youth movement create the perfect storm to make that happen. More >
David Adler is a reporter for MLB.com based in New York. Follow him on Twitter at @_dadler. This story was not subject to the approval of Major League Baseball or its clubs.