Sanchez rested, ready as spring work begins
Clubhouse buzzing about young catcher's 2016 accomplishments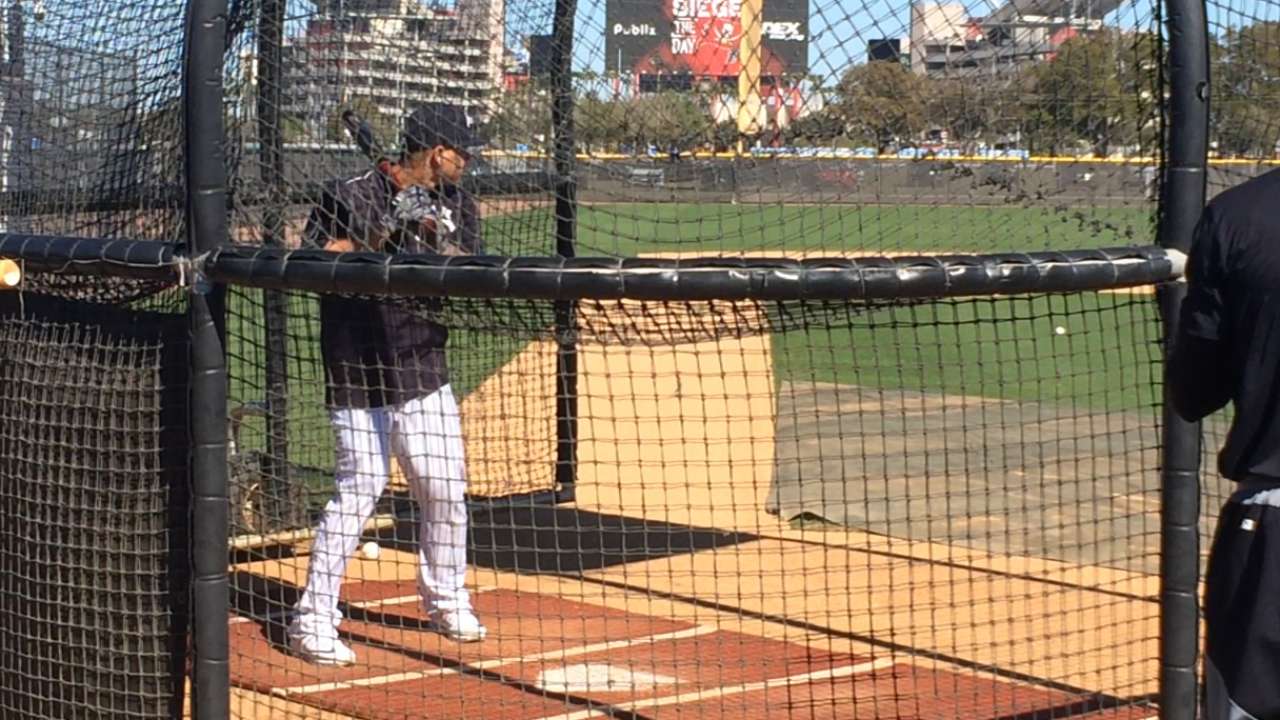 TAMPA, Fla. -- Gary Sanchez's teammates are still talking about the historic home run barrage that he produced over the final two months of last season, and with good reason. They're just as curious to see what the Yankees catcher is planning for an encore.
"Unbelievable. What he did was unbelievable," Yankees shortstop Didi Gregorius said. "What, in [53] games, he hit 20 homers? I haven't seen that. That just shows you what he's got, and he's here to help the team. He's a really good teammate, a really fun guy to talk to."
According to the Elias Sports Bureau, Sanchez's 20 homers were the most ever by a player who did not hit one prior to Aug. 1 of that season. Sanchez also set a record for the fewest games played by any player to hit 20 homers in a season (previous record-holder was Giancarlo Stanton, who hit 27 in 74 games in 2015).
Sanchez worked out Friday morning at the Yankees' Minor League complex, hitting in a practice group with Greg Bird and Aaron Judge. Sanchez looked rested and ready for the upcoming season, slugging several deep drives, some of which were knocked down by a stiff breeze blowing in from center field.
"I've been working very hard to get ready for the season," Sanchez said through an interpreter. "I was really ready to come back here to play when I was working out in the Dominican."
• Sanchez ready to meet high expectations
One year after falling short to Austin Romine in a bid to serve as the Yankees' backup catcher, Sanchez heads into this spring as the unchallenged starter behind the plate. He said that he concentrated most on strength training this winter, preparing for the full workload ahead.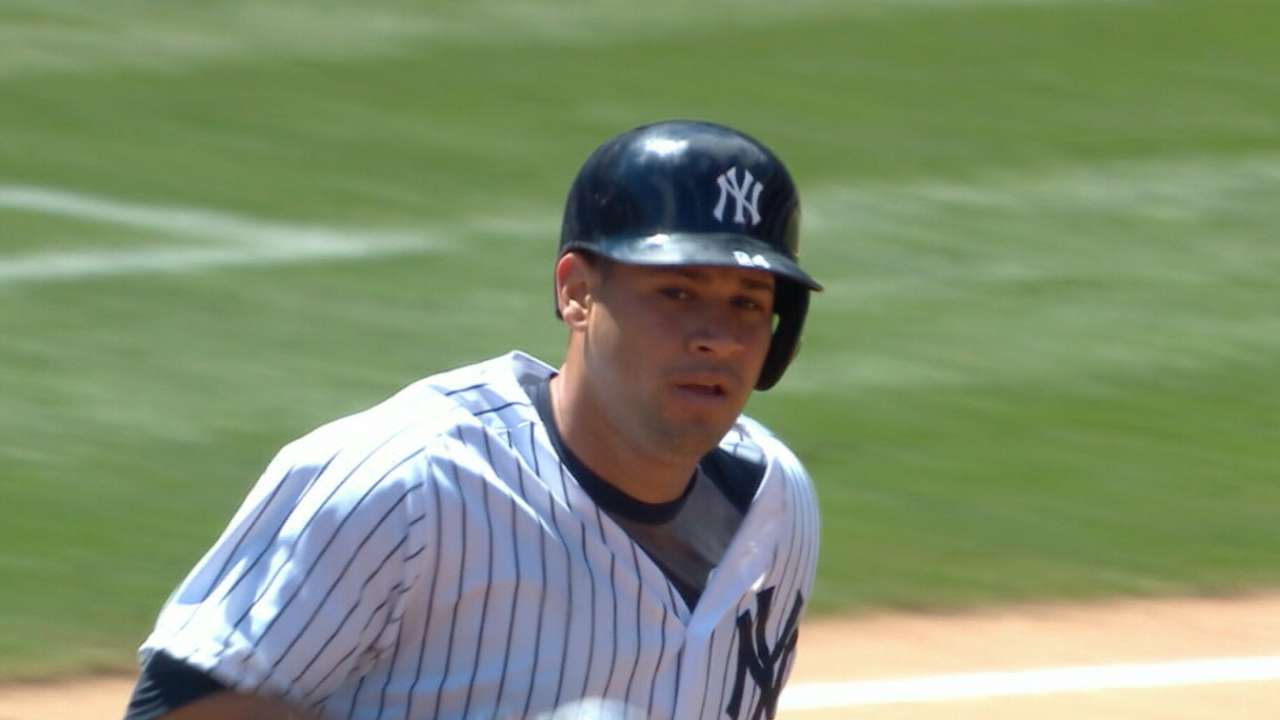 "That was something very important for me, because it's going to be a long season, and [the] first time I catch hopefully over 100 games in the big leagues," Sanchez said.
Gary Denbo, the Yankees' Vice President of Player Development, said that he believes the organization's coaches deserve applause for helping Sanchez realize his potential. After running into disciplinary issues early in his career, Sanchez displayed significant improvement in his work ethic to start the 2015 season.
Denbo specifically mentioned catching instructors Jason Brown, Michel Hernandez, Julio Mosquera and Josh Paul as being crucial in that development, as well as Triple-A manager Al Pedrique and hitting coaches Marcus Thames, P.J. Pilittere and Tommy Wilson.
"We're proud of the way Gary went up and performed," Denbo said. "We feel like that was a team effort to get him to the point last year where he was completely prepared to go up and compete at such a high level. Those guys all had a major impact on Gary Sanchez's career.
"They spent hours and hours with this guy. Of course the credit goes to Gary because he's the one that went up and did the job, but I like to credit our Player Development staff for the work they did with him. He's matured mentally and physically and he's become one of the best young players in the game. We're very proud of that."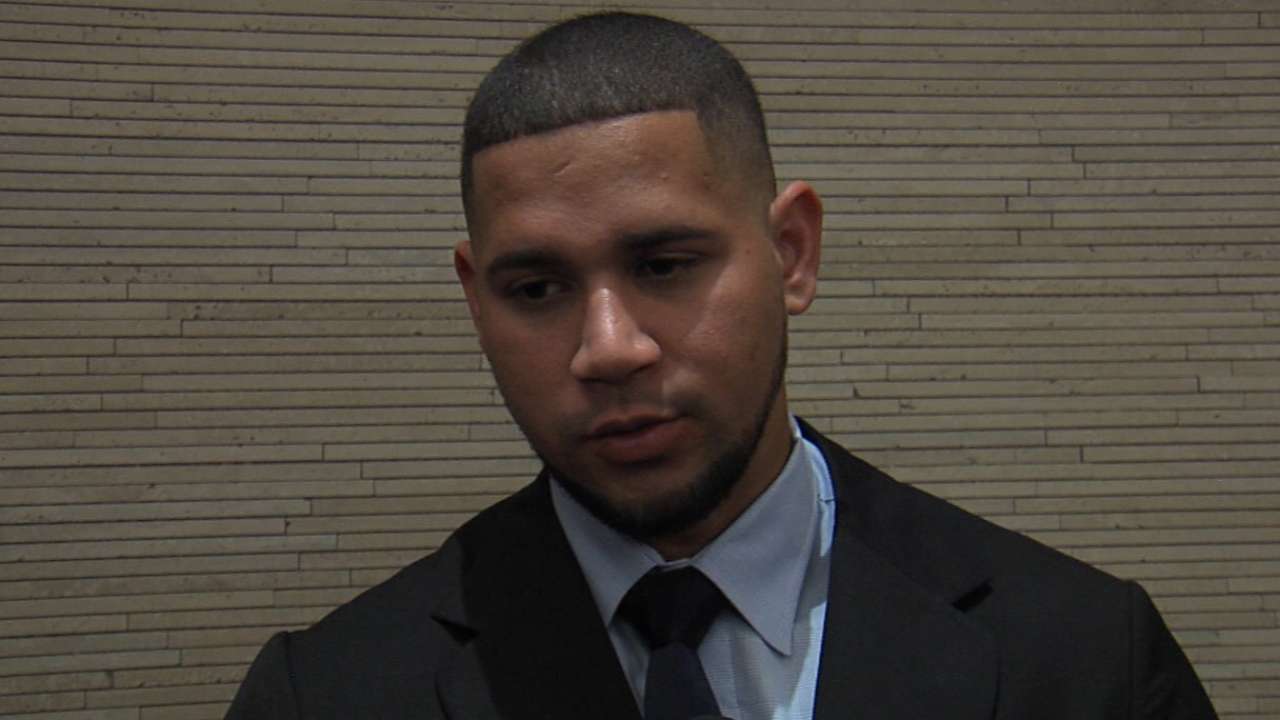 Accordingly, Sanchez has received more attention than ever before, even being labeled the new face of the Yankees by several media outlets. He says that the hype has not deterred his focus.
"I don't feel any pressure," Sanchez said. "My mentality is, I'm just out there to do what I do, which is play baseball."
Bryan Hoch has covered the Yankees for MLB.com since 2007. Follow him on Twitter @bryanhoch and on Facebook. This story was not subject to the approval of Major League Baseball or its clubs. This story was not subject to the approval of Major League Baseball or its clubs.