With spring near, all 30 clubs have a vision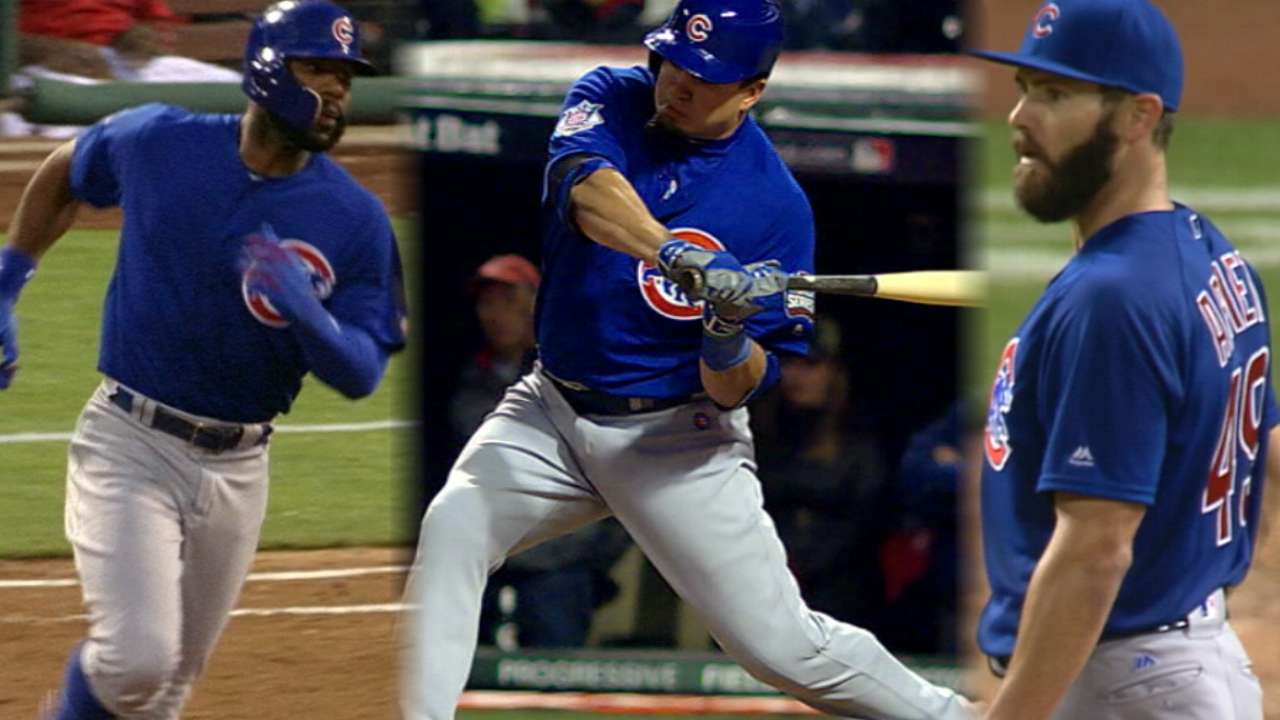 As pitchers and catchers prepare to report next week, a renewed and cherubic outlook will cast across each club with the optimism of a fresh season ahead. But expectations differ across the spectrum of the Majors, and MLB.com is taking a look at what the internal vision is for each club as they prepare to embark on Spring Training.
Angels: With a stretched payroll and pedestrian farm system, the Angels remained quiet this offseason. Their success could hinge on the health of their starting rotation, which has plenty of question marks. More >
Astros: A massive rebuild has culminated with consecutive plus-.500 seasons and without the expense of their farm system. The Astros expect even more in '17 -- particularly following a few significant signings this winter. More >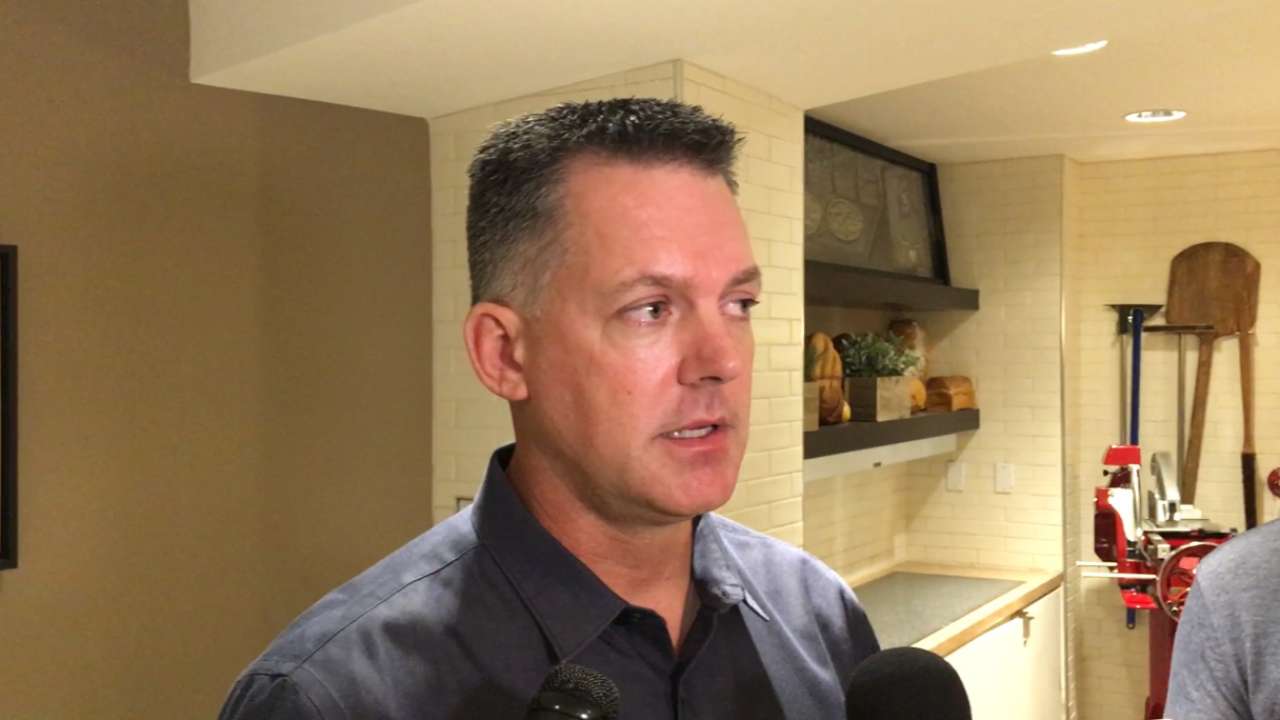 Athletics: Oakland made a few lineup patches with the signings of Matt Joyce, Rajai Davis and Trevor Plouffe, but making a monumental leap out of the American League West cellar could be an ambitious undertaking. More >
Blue Jays: After consecutive postseason berths that have partially come via gutting the farm system, Toronto turned to free agency this offseason to address its roster voids. The Blue Jays fully intend to remain a contender, but are also keeping their long-term future in scope. More >
Braves: Atlanta acquired veteran starters R.A. Dickey, Jaime Garcia and Bartolo Colon to bridge its talented farm system, which has seven of MLBPipeline.com's Top 100 Prospects, tied for the Majors' most. A strong September in '16 and move to SunTrust Park could spark the beginning of a turnaround. More >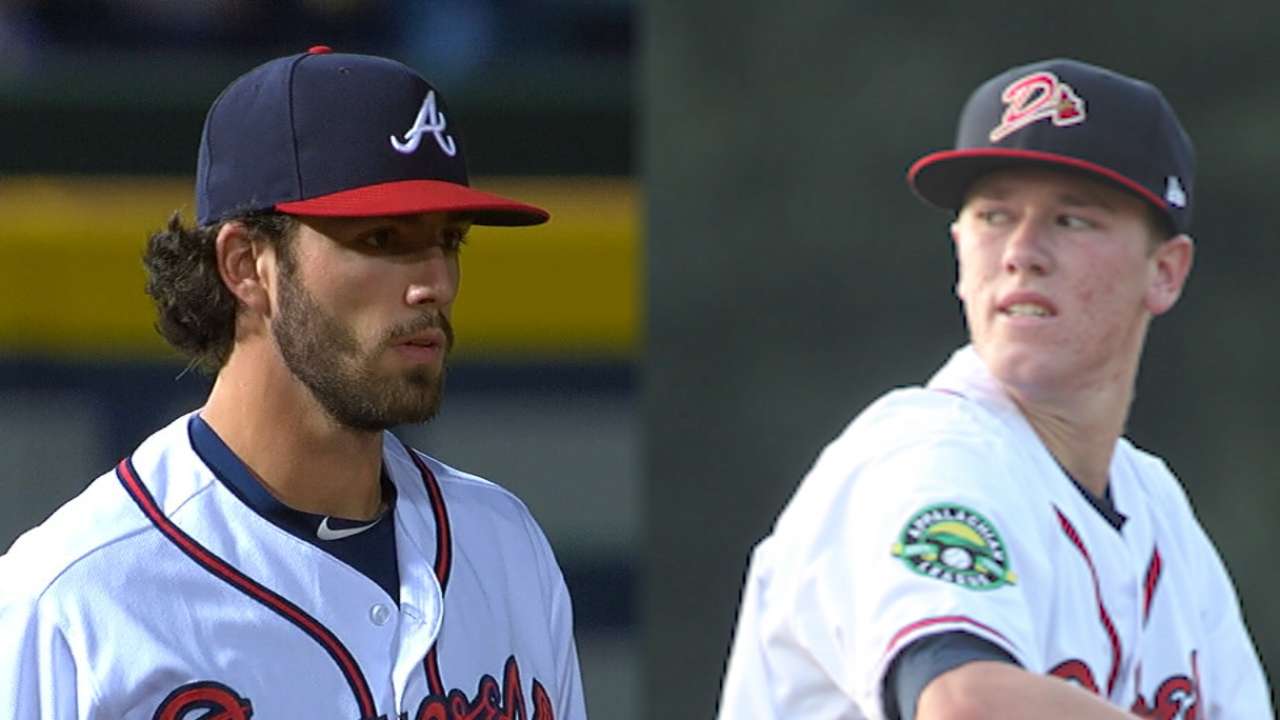 Brewers: Entering his second full season, GM David Stearns has a dense disposal of middle infielders, on the big league club and in the farm system. The club's next step will be to lean toward defensive versatility. More >
Cardinals: The club spent this offseason committed to "cleaning up our game," as GM John Mozeliak put it -- improving its defense and baserunning, and signing Dexter Fowler was one key to address such needs. More >
Cubs: The defending champs return many familiar faces, making them favorites to be in the thick of things again in October. Starting pitching depth could be a concern if anybody goes down, but the offense remains among the Majors' best and the bullpen was bolstered by the trade for Wade Davis. Manager Joe Maddon has and will continue to preach urgency. More >
D-backs: With an overhaul to management for the second time in three seasons, ownership has made a commitment to allow new GM Mike Hazen to steer the club in the direction he sees fit -- and with an extensive comb of the roster and a few short-term signings, Hazen believes Arizona can contend in '17. More >
Dodgers: The Dodgers brought back their two top free agents, closer Kenley Jansen and third baseman Justin Turner, and boast one of the game's best farm systems. They're poised for long-term success though a championship drought, now at 29 years, has covered four ownerships. More >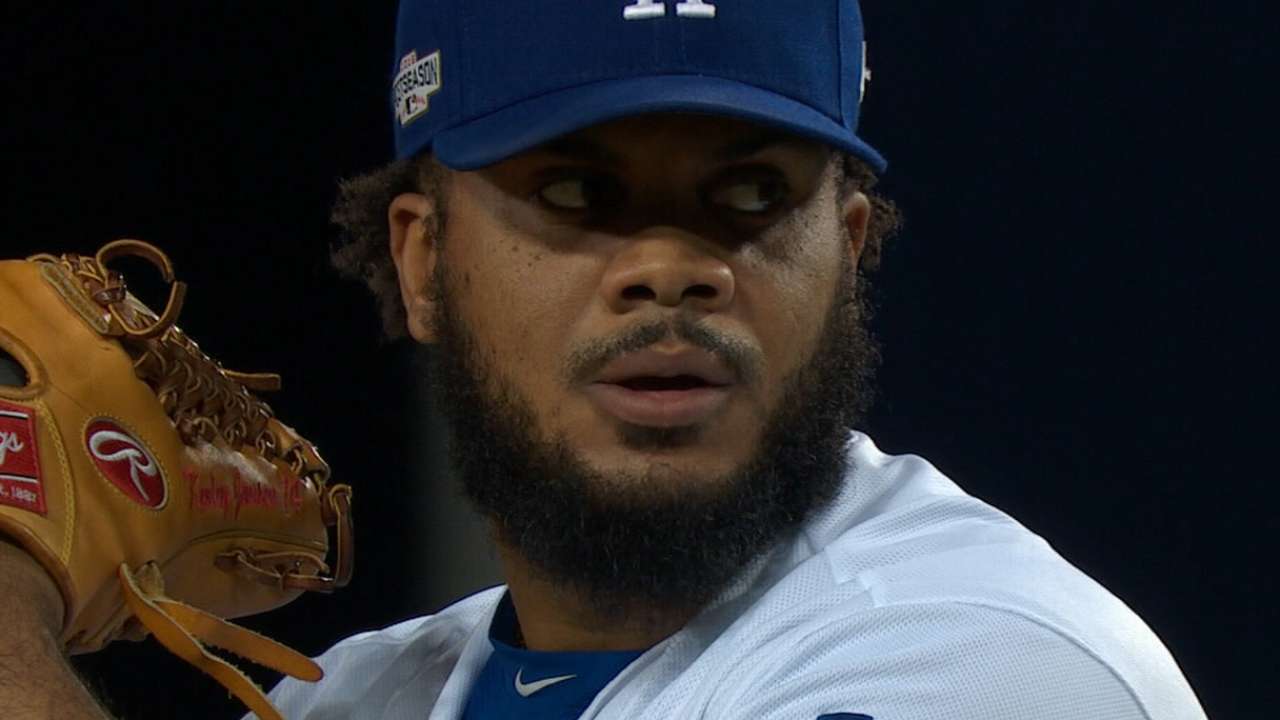 Giants: The bullpen -- which blew an MLB-high 32 saves, including the postseason -- has undergone an overhaul, as the Giants signed blue-chip closer Mark Melancon to complement a young influx of relievers. The nucleus of the lineup, however, has remained intact, and GM Bobby Evans plans "to help solidify us as the top team in the West." More >
Indians: With their roster mostly intact and a small but significant splash in free agency, the Indians have bolstered both their lineup and bullpen, proving they are full throttle in their pursuit of winning their first title since 1948. More >
Mariners: General manager Jerry Dipoto has engineered a whopping 38 trades since he took over after the '15 season, and his scope is becoming clearer. An already deep pitching staff got better this winter with the acquistions of Drew Smyly, Yovani Gallardo and a few youngsters. More >
Marlins: Following the tragic passing of superstar pitcher Jose Fernandez last September, the Marlins are committed to contending with the core they have -- though their success will hinge on their everyday players taking another step forward. More >
Mets: The Mets will report to Spring Training with a near-identical roster to the one that reached the postseason last fall. Should their battered rotation return to full form, so too could a run at the National League pennant, which they claimed in '15. More >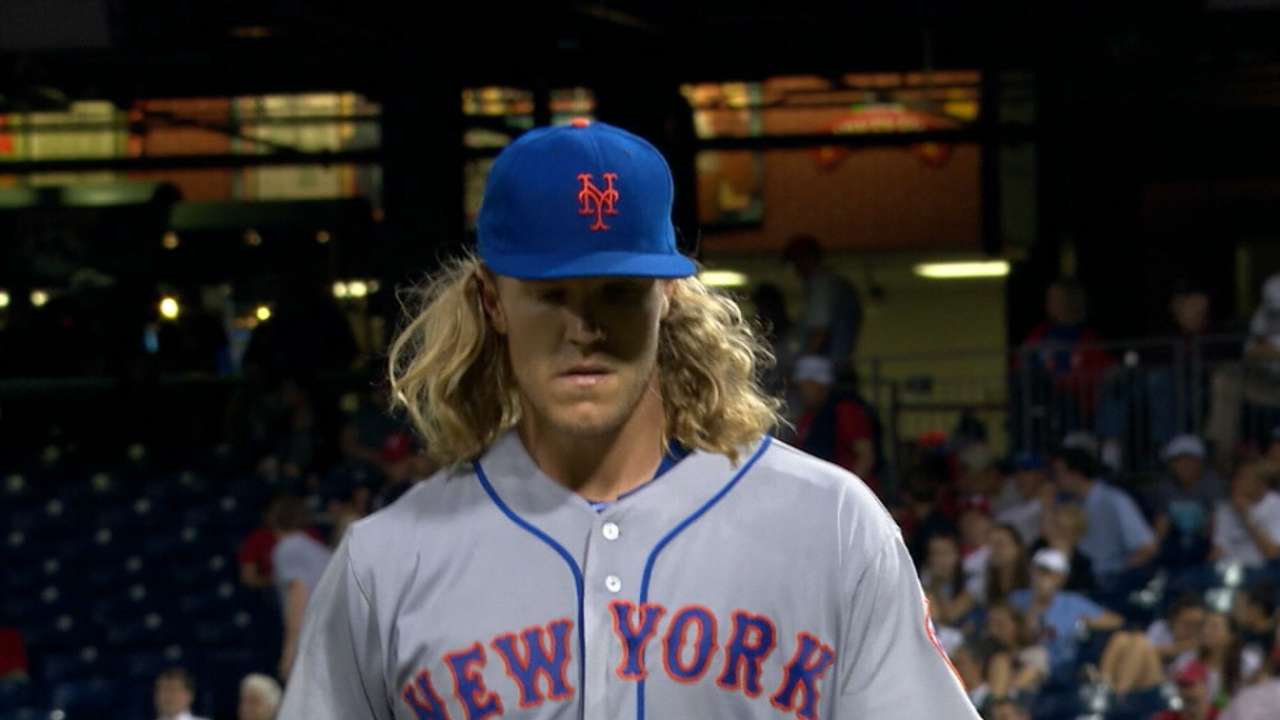 Nationals: Over the last five years, Washington has won three NL East titles by virtue of 458 wins (91.6 per season), the second most in MLB during that stretch. But that success hasn't translated to the postseason promised land -- though the Nationals believe they'll take the next step in '17. More >
Orioles: In re-signing reigning home run champ Mark Trumbo, the O's have largely retained the core of their usual suspects of sluggers, which -- with their strong relievers -- have been their catalyst in finishing .500 or better for five straight years, with three postseason berths. Win-now expectations remain in Baltimore. More >
Padres: The offseason was highlighted by a six-year, $83 million contract extension given to first baseman Wil Myers, whom the club plans to rebuild around. The Padres' pitching prospects may not be ready for a few more years, however, and they face a huge uphill climb in an incredibly competitive NL West. More >
Phillies: The front office spent plenty on free agents this winter, but the key additions were signed to one-year deals. Such an approach has aligned with the club's plan to build around its young talent, and potentially splash further next offseason. More >
Pirates: The Bucs missed the postseason last year after hosting the NL Wild Card Game three straight years, winning one. While the window might appear to be closing, Pittsburgh's front office doesn't necessarily buy the conventional thought of competitive cycles, and believes it will contend in '17 and beyond. More >
Rangers: Texas ranked last among '16 postseason clubs with a plus-eight run differential, and has lost key offensive contributors Ian Desmond, Carlos Beltran and Mitch Moreland. The Rangers, never prone to reveal grand outlooks, have kept their scope simple: winning, one day at a time. More >
Rays: With their trademark arsenal of starting pitching, an established infield and ever-improving defense, the Rays could be reasonably inching closer to contention. More >
Red Sox: Following an aggressive offseason by president of baseball operations Dave Dombrowski -- headlined by the bold trade for Chris Sale -- the Red Sox are a heavy favorite to win the AL pennant. More >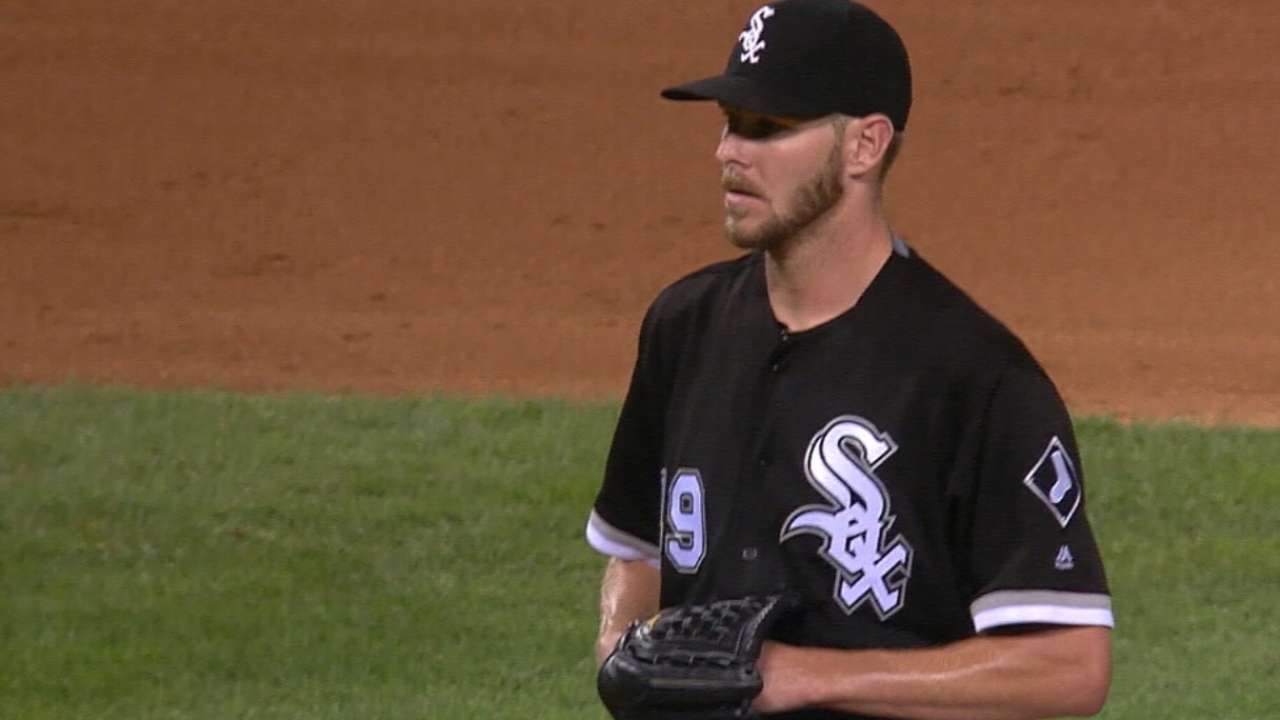 Reds: A committed rebuild has been long underway in Cincinnati, but there has since been a shift in offensive approach from power to versatility. More >
Rockies: Colorado filled offseason voids at first base and the bullpen, signing Desmond, Greg Holland and Mike Dunn. But stability among a young rotation and beleaguered bullpen remain significant question marks for a team that plans to reach the postseason. More >
Royals: With a slew of key contributors eying free agency, the window with the Royals' current core could be closing. General manager Dayton Moore dealt Davis to the Cubs for slugger Jorge Soler this winter as part of an overarching goal of generating more lineup power. More >
Tigers: The front office has vocalized hopes to trim its massive payroll, but with a quiet trade market this winter, the Tigers retained many familiar faces. A rebuild could begin by the non-waiver Trade Deadline if they fall out of contention. More >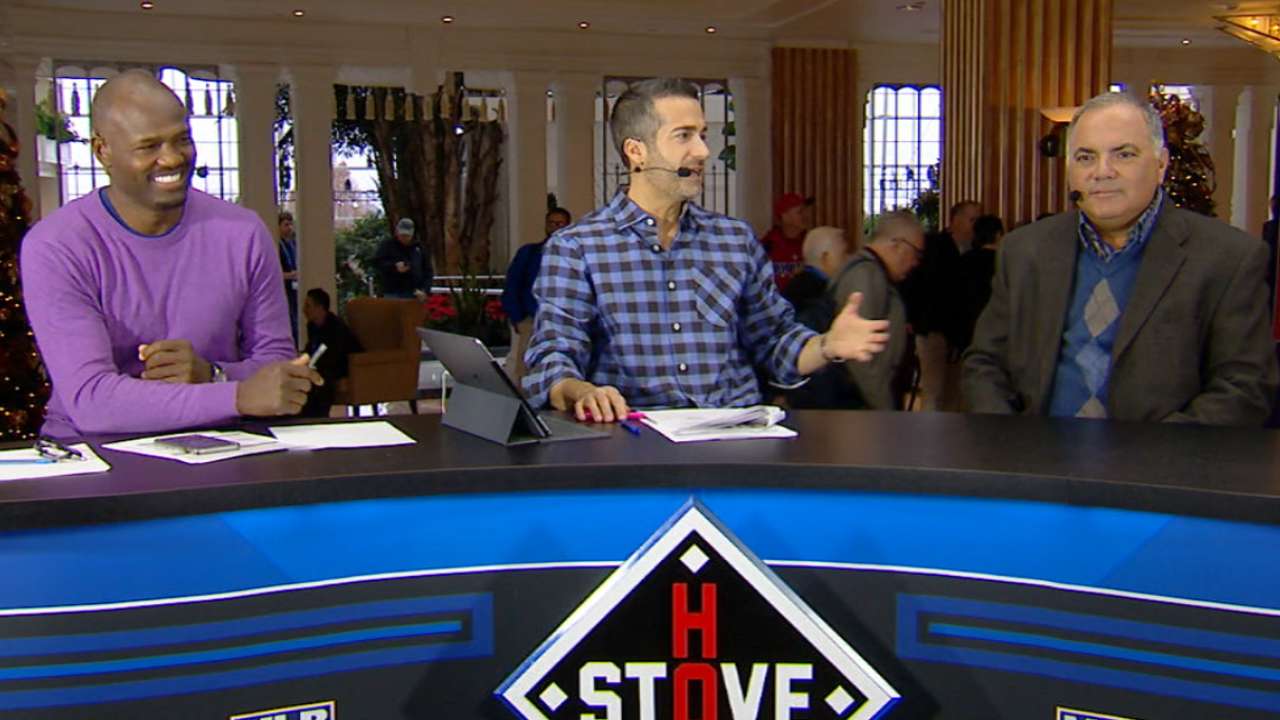 Twins: Chief baseball officer Derek Falvey has bold aspirations to build a contender around a slew of athletic position players. But pitching remains a major question mark. More >
White Sox: The White Sox have been the biggest sellers this offseason, and haven't shied from their aspirations of assembling a roster that can be a long-term contender. More >
Yankees: With a tied-for-best seven prospects in MLBPipeline.com's Top 100, the Yankees are looking to build upon their strong finish in 2016 with a young core, and challenge for an AL Wild Card spot. More >
Daniel Kramer is a reporter for MLB.com based in Denver. Follow him on Twitter at @DKramer_. This story was not subject to the approval of Major League Baseball or its clubs.