Brewers looking for continued growth in '17
Young players like Arcia, Santana next in line to break through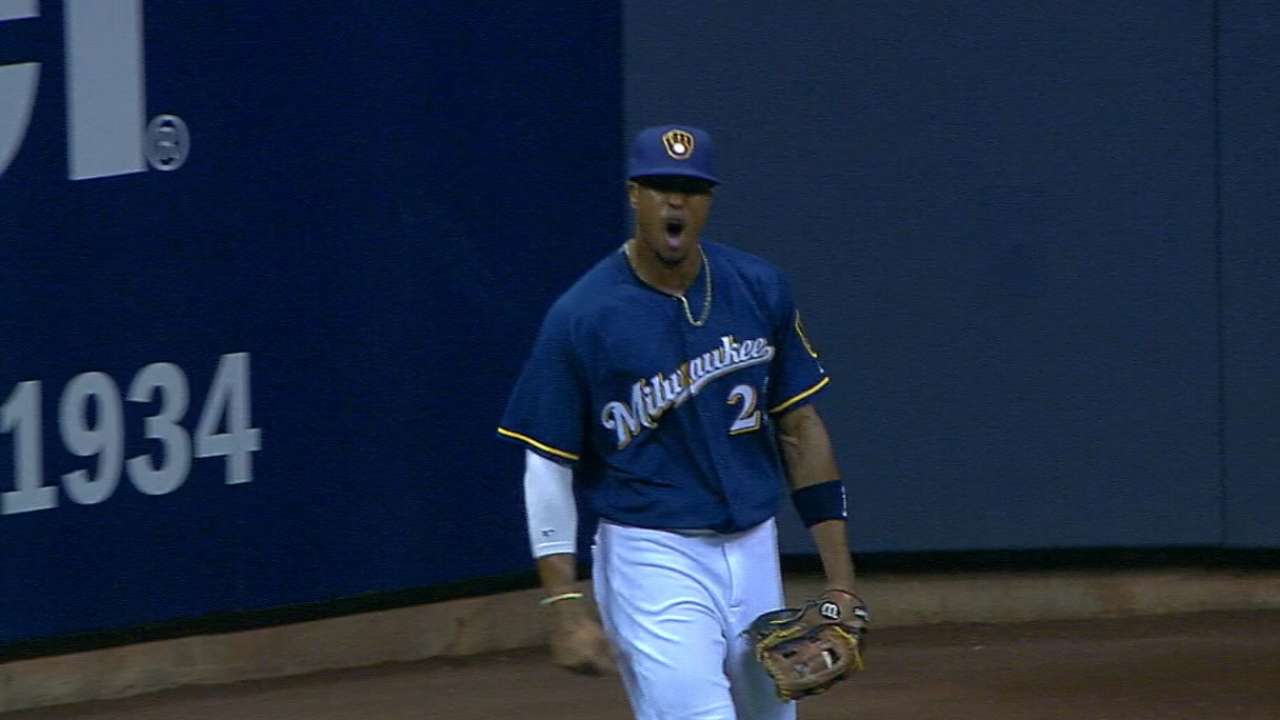 With Spring Training fast approaching, MLB.com will take a look at a different aspect of this year's Brewers squad each day this week. Today's topic: The perfect season.
MILWAUKEE -- What does a perfect season look like for the Brewers in 2017? The answer will not be found in the standings, owner Mark Attanasio says.
"Probably of the three of us," said Attanasio, referring to GM David Stearns and manager Craig Counsell, "I'm the least focused on wins this year."
• Across the Majors, goals set for 2017
Instead, Attanasio said, it is about doing "the right things" to continue a rebuild that began under former GM Doug Melvin.
But what does that mean in practice? What would constitute a successful season?
• Spring Training: Information | Tickets | Schedule | Gear
"I think our answer to that is going to be very similar to what it was entering the season last year," Stearns said. "We want to see the continued growth, the continued development of our young core. I think we saw some of that last year; we saw some players surprise us at the Major League level."
• Brewers spring previews: What's the difference? | Who might surprise? | How's your star? | What's the vision?
Among the Brewers' breakouts in 2016 were infielder Jonathan Villar, the former Astro who made the most of his first starting gig in the Major Leagues by leading MLB with 62 stolen bases and filling the Brewers' leadoff vacancy with a career-best .369 on-base percentage. Starter Zach Davies and utility man Hernan Perez similarly proved they were capable of handling a significant role at the Major League level. Perez and Villar are both entering their age-26 season, while Davies turned just 24 this week.
If the Brewers are able to coax another handful of individual breakthroughs in the coming season, it could help them define the year as a success.
Here are some candidates:
Orlando Arcia: Villar will man second base in 2017 so Arcia, who was a top 10 prospect in baseball before his Aug. 2 promotion to the Majors, can play shortstop. He was not particularly impressive at the plate in his first 201 big league at-bats, compiling a .631 OPS, but the team hopes the experience will help propel the 22-year-old into his first full season.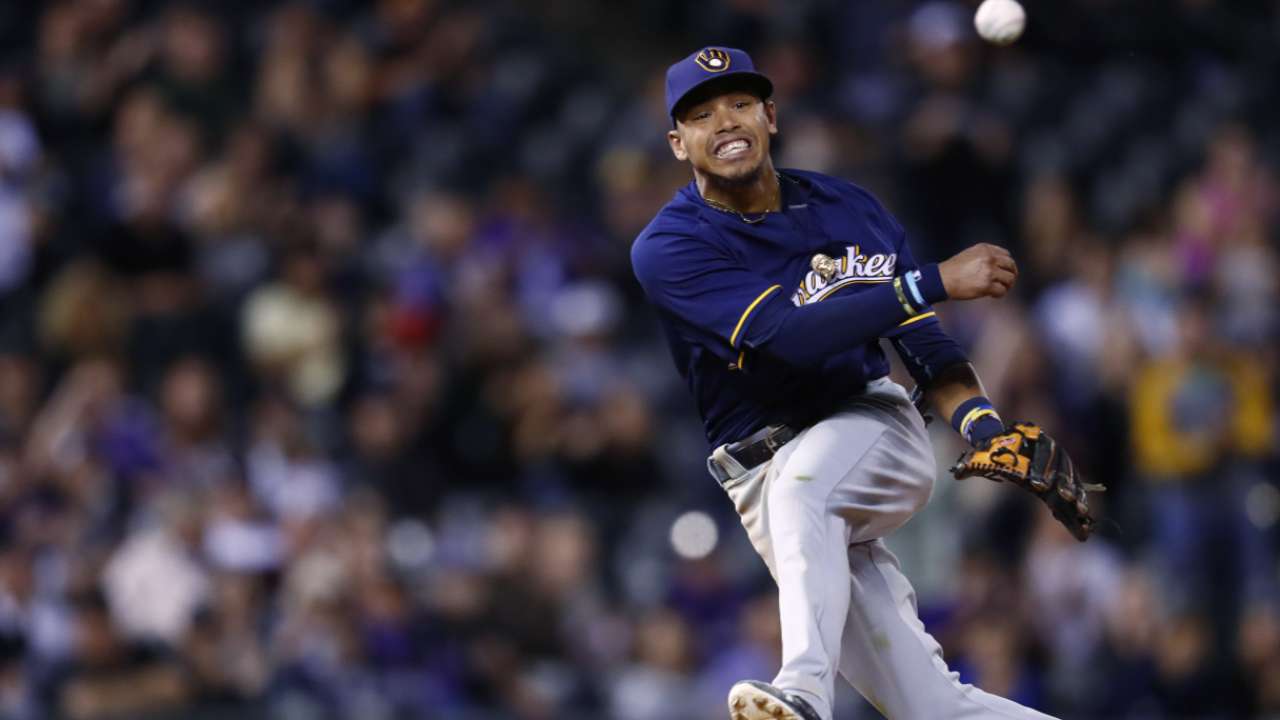 Keon Broxton: One can argue that Broxton already proved his worth during a stretch from late July into September, in which he slashed .294/.399/.538. But a broken arm ended his season two weeks early, and now Broxton will get to prove whether he can hit over a full season.
Domingo Santana: Injuries limited Santana to 77 games last season, but he tied for 15th in the Majors in average exit velocity, according to Statcast™, at 94 mph. If the adage is true that good things happen when a player consistently makes solid contact, then Santana is a player to watch.
Travis Shaw: Shaw's OPS flirted with .800 as late as Aug. 5 last season, and in Milwaukee he'll get every opportunity to pin down everyday duties at third base. The short porch in right field at Miller Park is a lot friendlier to a left-handed hitter like Shaw than he saw at Fenway.
Jimmy Nelson: Nelson will be 28 in June, so he is not exactly a prospect anymore. And he has logged enough service time over parts of four seasons that he is already in arbitration. Still, the Brewers believe Nelson has the stuff to be better than a pitcher whose 1.402 WHIP ranks 73rd of the 93 starters who have pitched at least 50 games over the past two seasons.
"We're still at the point where you have to get players to kind of explore what they can do, give them freedom to do some things," Counsell said. "But I do think we've got to points last year where, especially kind of later in the season, that there were glimpses of the team that we could become with the depth on the roster and the competition that was created with that kind of youthful vibe that we had going on. We felt like a tough team to play across the field from the other team."
Attanasio agreed. In assessing Counsell's performance in 2016, Attanasio cited the Brewers' energy, and comments from opposing managers like the Cubs' Joe Maddon, who praised Milwaukee's competitiveness.
So it's about more than wins and losses for the Brewers in 2017. Attanasio made clear, however, that this is a temporary mindset.
"Now, there will be a time I'm very focused on wins and losses," he said. "Very focused."
Adam McCalvy has covered the Brewers for MLB.com since 2001. Follow him on Twitter @AdamMcCalvy, like him on Facebook and listen to his podcast. This story was not subject to the approval of Major League Baseball or its clubs.