Mark him content: Teixeira relishing retirement
Former slugger confident in Yankees' first basemen, chances in 2017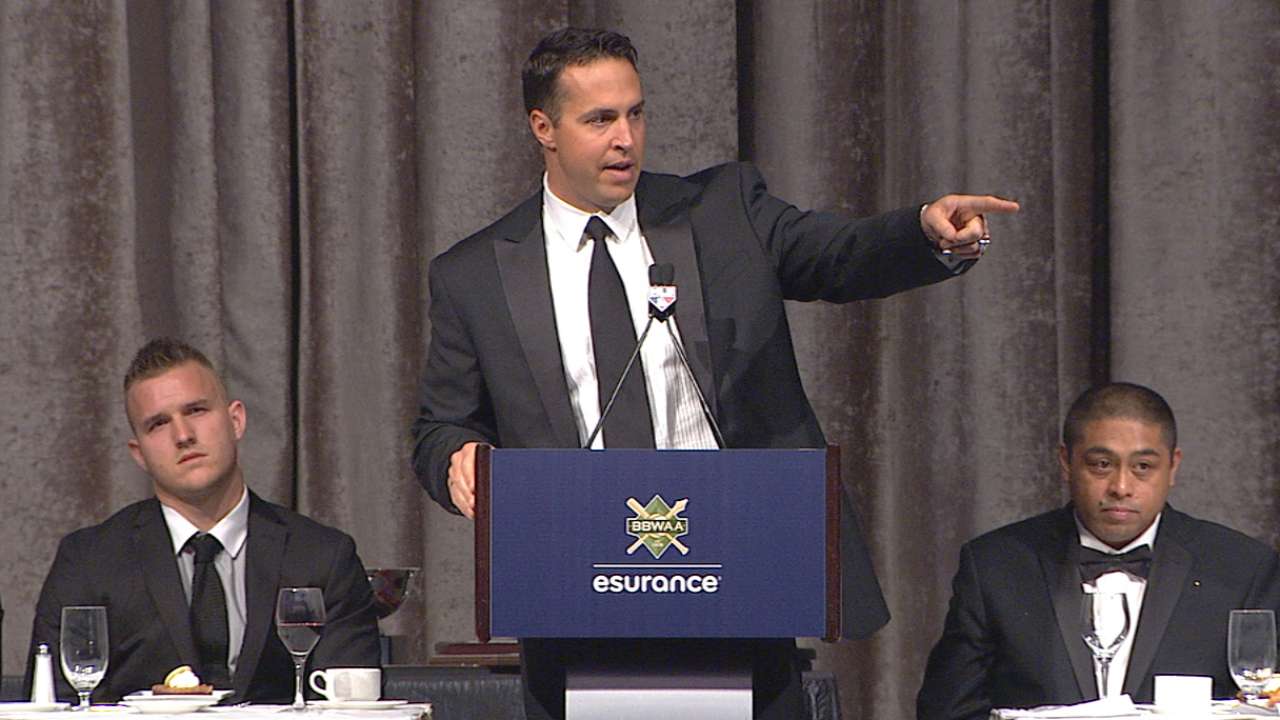 TAMPA, Fla. -- The Yankees will field a new first baseman this year, and whether that job winds up being handed to Greg Bird, Tyler Austin or the reportedly-signed Chris Carter, Mark Teixeira believes that his old position will end up in good hands.
Teixeira raved about the move to sign Carter, who agreed to a one-year pact worth $3.5 million plus incentives this week. Playing for the Brewers last year, Carter tied for the National League lead with 41 homers, and Teixeira said that he could see the right-handed slugger helping the Bombers in a variety of ways.
"Chris Carter at $3.5 million is an absolute steal," Teixeira said in a telephone interview. "The guy hit 41 home runs, he can protect you at DH if Matt Holliday goes down, if Matt Holliday has to play a little bit of outfield, [Carter] can DH. If Greg Bird needs a couple of days off with his shoulder and doesn't want to start against a tough lefty, [Carter] can step in there. I give Brian Cashman a lot of credit.
"I think you're going to see Bird play a lot, and you're going to see Chris Carter play a lot. I'm not sure exactly right now how Tyler Austin fits in, but the good thing about Tyler is that he has the ability to play the outfield as well. He's a good athlete, and he plays a decent outfield, he plays a decent first base. If he has a good Spring Training, he can break the roster as one of those utility guys."
• Source: Yanks, Carter close to 1-year deal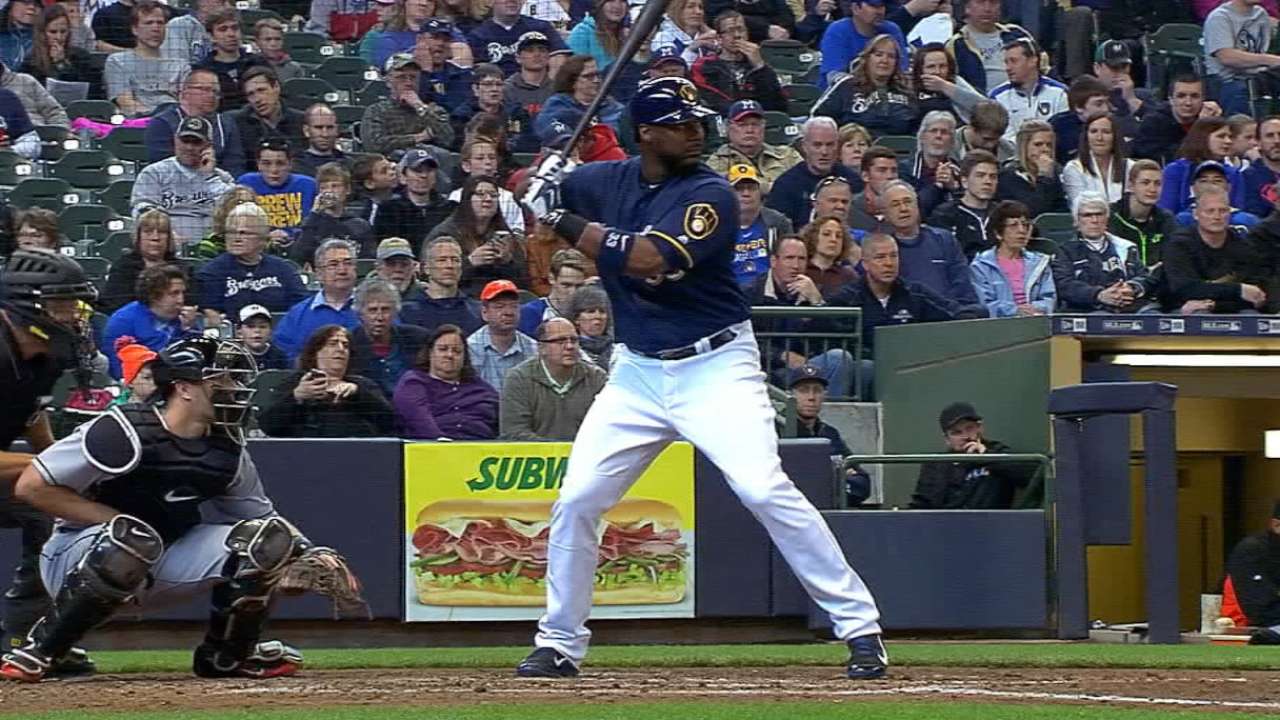 Four months into his post-baseball life, Teixeira is warming up for a new gig as an analyst with ESPN, where he will contribute to the network's MLB studio coverage and on additional platforms. Teixeira said that most of his work will come out of the network's Bristol, Conn., studio, though he expects to travel for special events.
"I don't even look at it as a job; I look at it as something fun to do to stay close to the game, but not have to be full-time in it," Teixeira said. "There's a side of sports that is entertainment, and I think that being able to go on 'Baseball Tonight' or 'SportsCenter,' I'll be able to show my personality a little bit more and also entertain."
Teixeira will now have even more reason to keep up with his former team. As Teixeira joins the media, he said that the Yankees will need their veterans to stay healthy while the young players continue to develop in order to exceed predictions that peg them as an "average" club heading into 2017.
"The Cubs have everything in place right now that if every one of their players plays what is expected of them -- not over and above -- they will be the best team in baseball," Teixeira said. "The Yankees have to all play better [than expected], but I think it's there.
"You could see some of these young pitchers come out, and Luis Severino could win 15 games this year. You could have a guy like Michael Pineda figure it out and win 15 games. I think there's a lot of upside on this team, but unfortunately because of the question marks, there's also a lot of downside."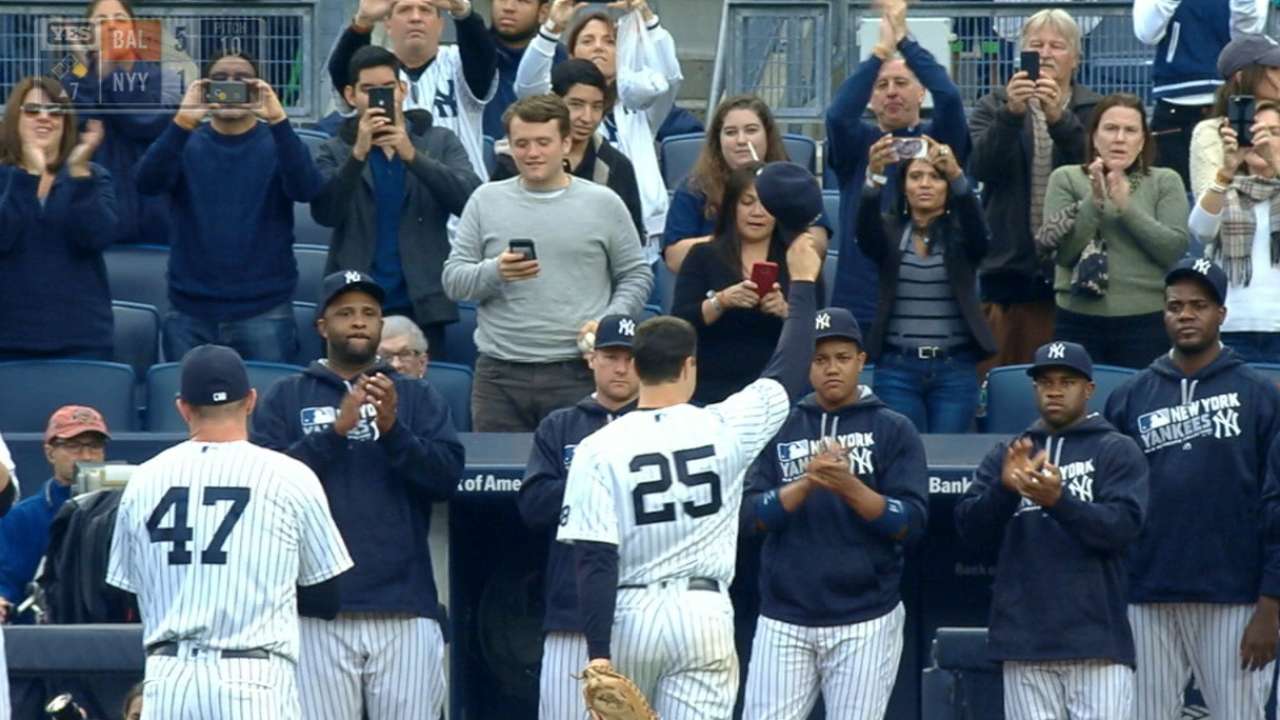 Teixeira sounds content to watch this year's 162-game gauntlet from afar. As the official report date for pitchers and catchers approaches, Teixeira said that he has loved having more time to devote to other pursuits, even planning a long-desired vacation to Italy with his wife, Leigh.
"There's zero itch. Mentally, I'm not even close to being prepared for baseball," Teixeira said. "Physically, if you told me that I had to go down to Tampa and get prepared for a season right now, I just couldn't do it. I wouldn't do it. I'm going to miss hitting home runs, I'm going to miss big wins, I'm going to miss hanging out with the guys. But the grind of getting through a season, I'm not going to miss at all."
Bryan Hoch has covered the Yankees for MLB.com since 2007. Follow him on Twitter @bryanhoch and on Facebook. This story was not subject to the approval of Major League Baseball or its clubs.