Around the Horn: Padres' starting pitchers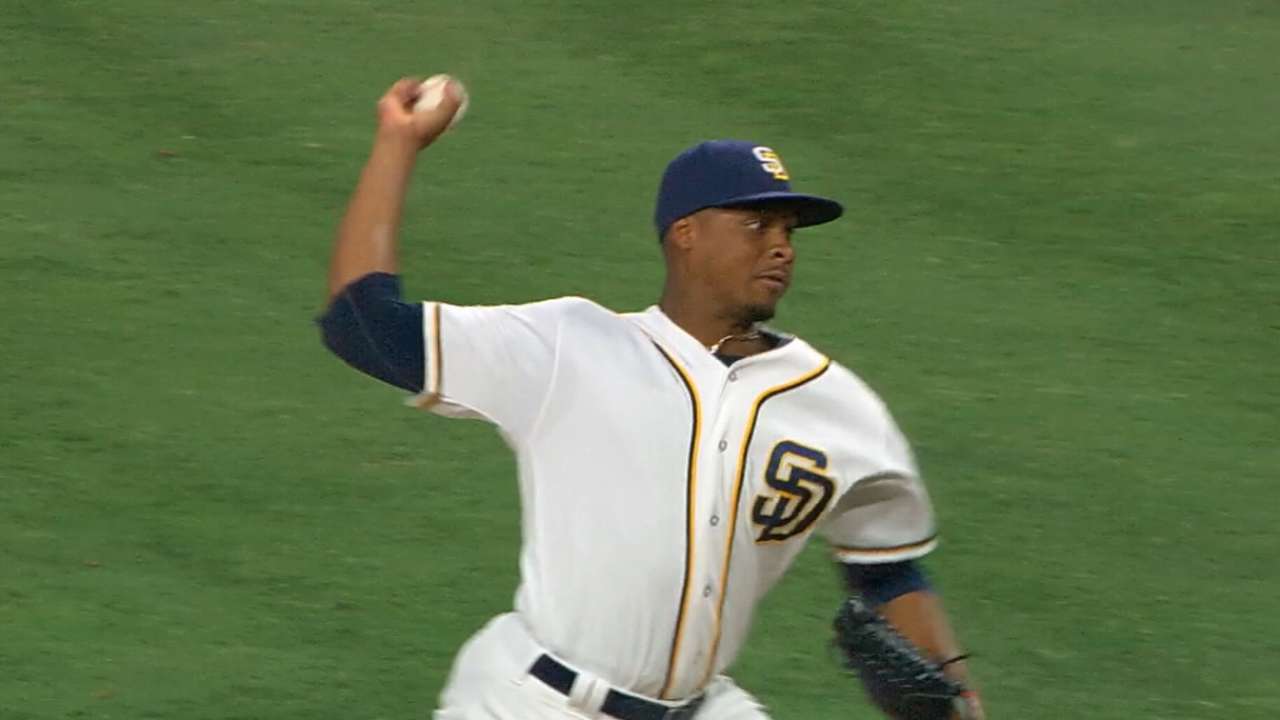 With Spring Training on the horizon, MLB.com is taking an in-depth look at the 2017 Padres, breaking the team down position-by-position. Today, we preview the San Diego starting pitchers.
SAN DIEGO -- The Padres won't be the only team to enter camp with rotation spots up for grabs. But, one through five, the Friars' race might just be the most wide open in all of baseball.
There are certainly a few favorites to win starting jobs in San Diego this spring. But none of the nine hurlers currently in the mix is a lock. Any of them could begin the season in the rotation, just as any of them could open the year in either the bullpen or the Minors.
• Around the Horn: C | 1B | 2B | 3B | SS | LF | RF
Among the returning starters, Luis Perdomo and Christian Friedrich are safe bets. Perdomo was the Padres' best pitcher in the second half last season, and Friedrich, who led the team in starts, was mostly solid before suffering some late-season fatigue.
Neither pitcher has eclipsed the 150-inning mark, however, and the Padres will be cautious with both going forward. That's why they were so eager to add some stability to their rotation -- in the form of Jhoulys Chacin, Clayton Richard and Trevor Cahill.
"Going into it, we were probably looking to add three starters, three veteran guys who have an opportunity to come in and compete and give us innings in the rotation," Padres general manager A.J. Preller said. "You're always looking to add in that area -- you can never have enough depth."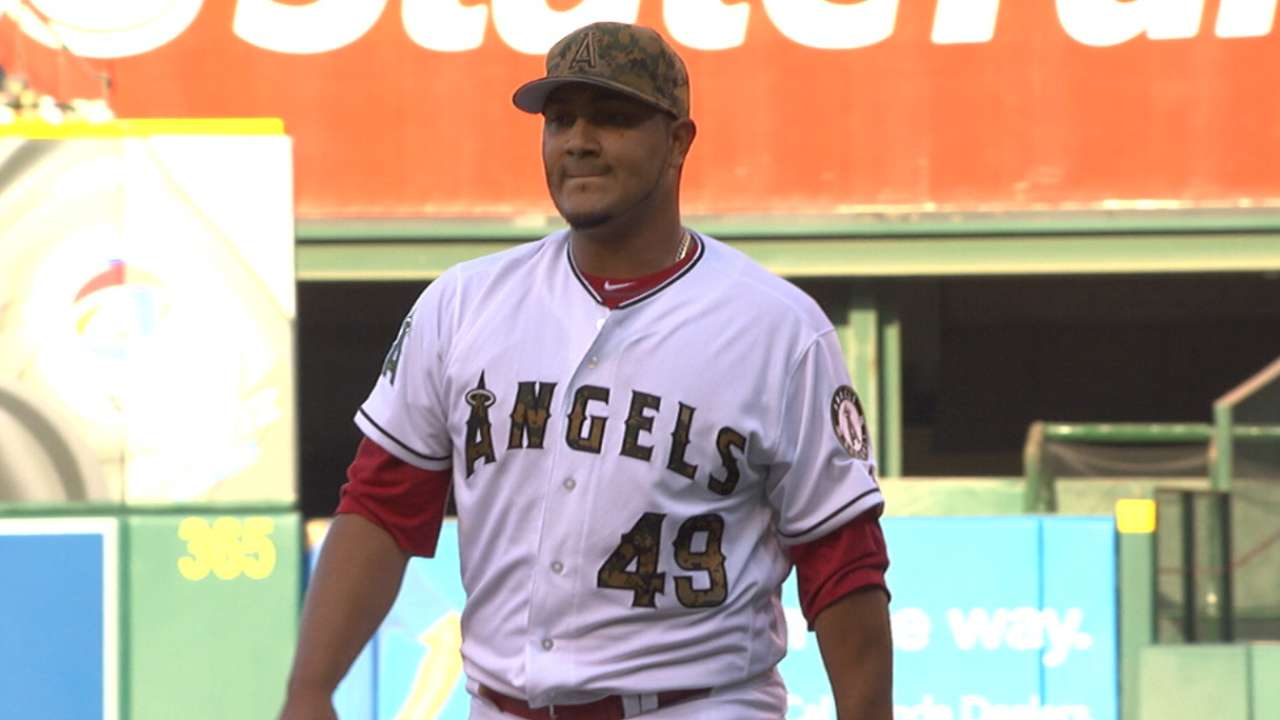 All three received similar one-year, $1.75 million Major League deals, and each chose San Diego because it meant an opportunity to start. Richard got exactly that last year, after he was released by the Cubs in August. San Diego scooped him up the following week, and he posted a 2.52 ERA in 11 appearances for the Padres.
He and Chacin -- who pitched for the Braves and Angels last season -- have the inside track to a starting job. Cahill has a chance as well, but he'll have to make a bit of a transition.
The 28-year-old right-hander spent the past two seasons pitching in relief. Cahill spent the first six years of his career as a starter, but after joining the Cubs in 2015, he posted a 2.61 ERA in 60 relief appearances, with one spot start mixed in. If he doesn't make a solid rotation case this spring, the Padres have room for him in their bullpen.
Jarred Cosart, Cesar Vargas, Paul Clemens and Tyrell Jenkins are also in the mix. But each comes with significant question marks.
Cosart and Vargas are coming off elbow injuries. And while they've both looked impressive at times, neither has a proven track record. Meanwhile, the Padres like Clemens and Jenkins, stuff-wise. But they have struggled mightily in their 27 combined big league starts.
All of the uncertainty brings forth the question of whether the Padres are truly finished on the free-agent front. They've been linked with veterans Doug Fister, Jered Weaver and fan-favorite Jake Peavy. All three would seemingly bring much-needed depth and experience to a very young team.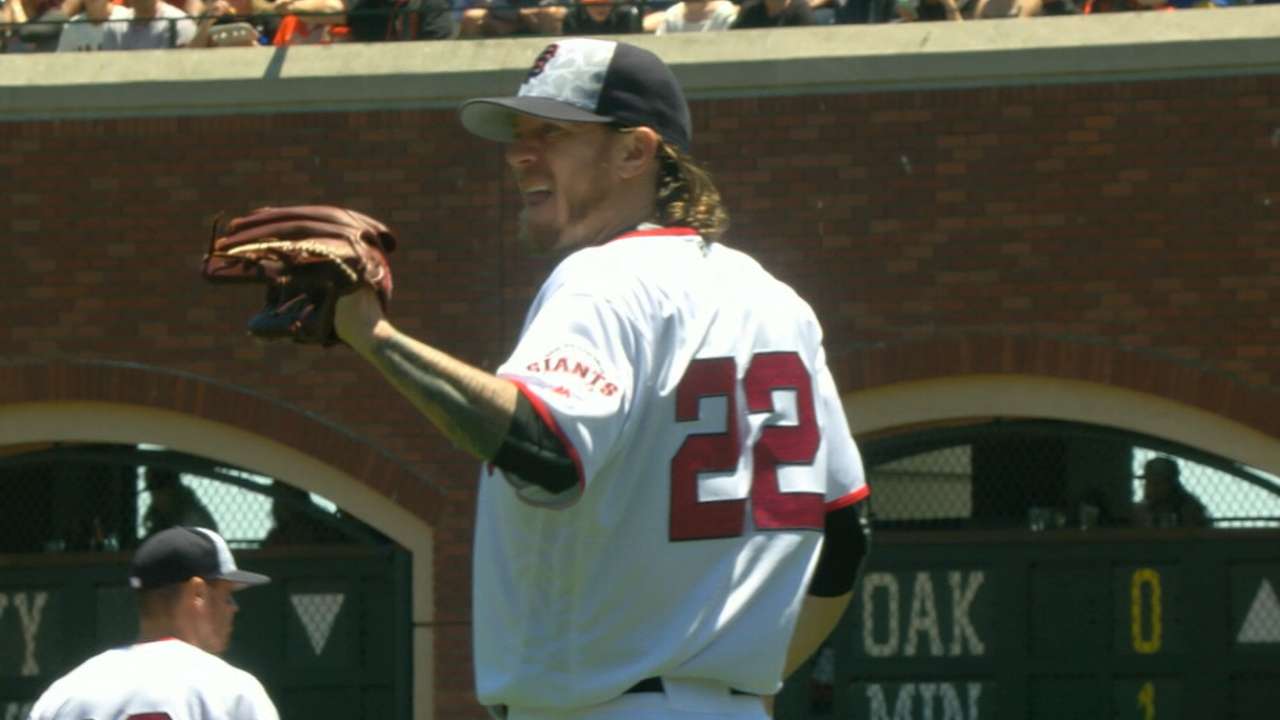 The Friars haven't closed the door on those options just yet. But they've also made it clear they're content with what they have.
"If there's an opportunity that makes us better, that fits with the plan we have in place, then [Preller] will probably take advantage of that," said Padres manager Andy Green. "But largely, the group we have in place is the group we're going to go into the season with at this point in time. There's been some good offseason signings that are going to help stabilize us in the rotation."
Rotation favorites: Richard, Perdomo, Chacin, Friedrich
In the mix: Cahill, Clemens, Cosart, Vargas, Jenkins
Top-30 prospects: Anderson Espinoza, No. 1; Cal Quantrill, No. 5; Adrian Morejon, No. 6; Chris Paddack, No. 8; Eric Lauer, No. 9; Jacob Nix, No. 15; Enyel De Los Santos, No. 16; Logan Allen, No. 17; Dinelson Lamet, No. 18; Hansel Rodriguez, No. 19; Miguel Diaz, No. 22; Reggie Lawson, No. 28; Mason Thompson, No. 29
AJ Cassavell covers the Padres for MLB.com. Follow him on Twitter @ajcassavell. This story was not subject to the approval of Major League Baseball or its clubs.