Bucs believe they can contend now and in future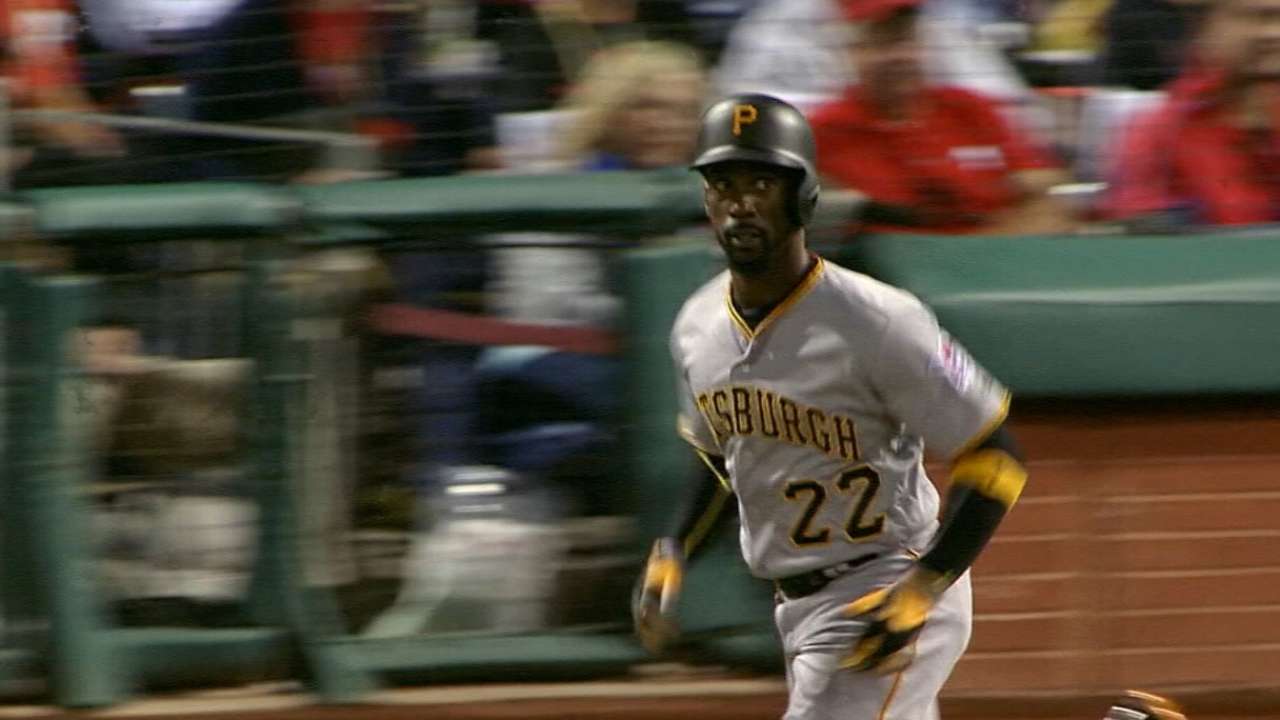 With Spring Training fast approaching, MLB.com will take a look at a different aspect of this year's Pirates squad each day this week. Today's topic: What's the Vision?
PITTSBURGH -- Is the Pirates' window still open?
Earlier this offseason, when it seemed as if Andrew McCutchen might be traded, there was some discussion in Pittsburgh about whether the Pirates have made the most of his time here. With one of the game's best players in their lineup, the Bucs successfully snapped a 20-year losing streak and made three straight postseason appearances. Yet they only reached one National League Division Series and went no further.
• 'Thick skin' has McCutchen raring for rebound
The thing is, the Pirates' front office doesn't adhere to the traditional idea of competitive cycles. They want to throw the limitations of the "window" out the, well, window. Even after a disappointing season in 2016, the Bucs see themselves contending on an annual basis for years to come.
"Our belief is not in line with the binary vision that you either mortgage your future in favor of your present, or you mortgage your present in favor of your future," general manager Neal Huntington said. "Our belief is that you put yourself in position to win as consistently and frequently as possible. You get to the postseason as many times as possible. That gives your franchise the best chance to win a World Series by doing that."
• Every club preparing for Spring Training with own vision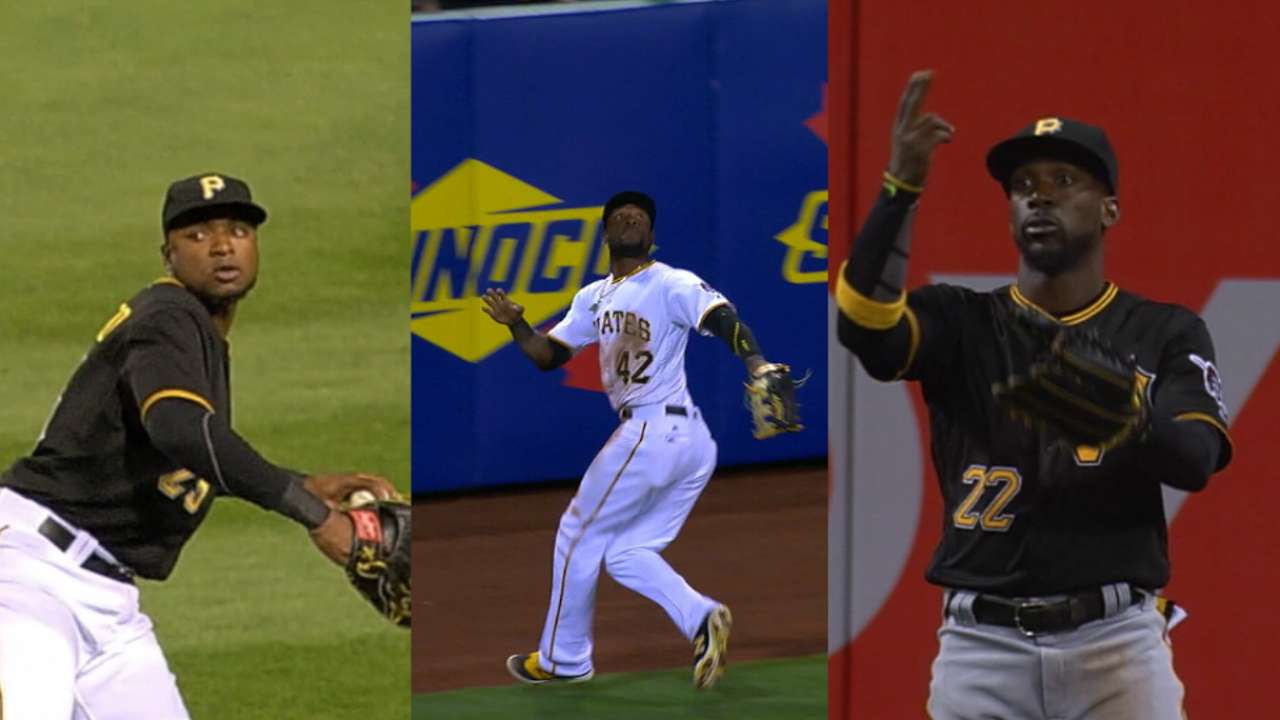 That vision was perhaps more readily apparent and widely accepted in Pittsburgh from 2013-15, when the Pirates posted the Majors' second-best record, behind only the division-rival Cardinals. They're still stuck behind a National League Central powerhouse; only now, it's the defending World Series champion Cubs, a potential juggernaut for years to come.
But the Bucs believe they are capable of reaching the playoffs and making a run if they get there.
Since early November, Huntington has pointed to a set of numbers. In the Wild Card era, there have been five World Series champs with the best record in baseball, but also four with the worst record among postseason clubs. Six Wild Card teams have gone on to win the World Series. What's the lesson?
"We believe this team is capable of competing for a division, capable of competing for a postseason spot. As history shows us, the key is getting there," Huntington said. "You need to get there. If you get there more frequently, you give yourself more chances to win a World Series."
The industry has caught up on the competitive advantages Pittsburgh employed several years ago: defensive shifts, ground ball-heavy pitching staffs and so on. The widespread analytical approach has driven up costs and priced out the low-payroll Bucs in many cases, so the front office has grown more flexible when evaluating veteran free agents.
But the Pirates have traits they want in homegrown talent. They value advanced hitters with discipline, athletic and versatile defense, and hard-throwing pitchers who get ground balls. The Bucs need to hit more often than not in the Draft and international amateur market, because a fruitful farm system is critical to their goal of a windowless future.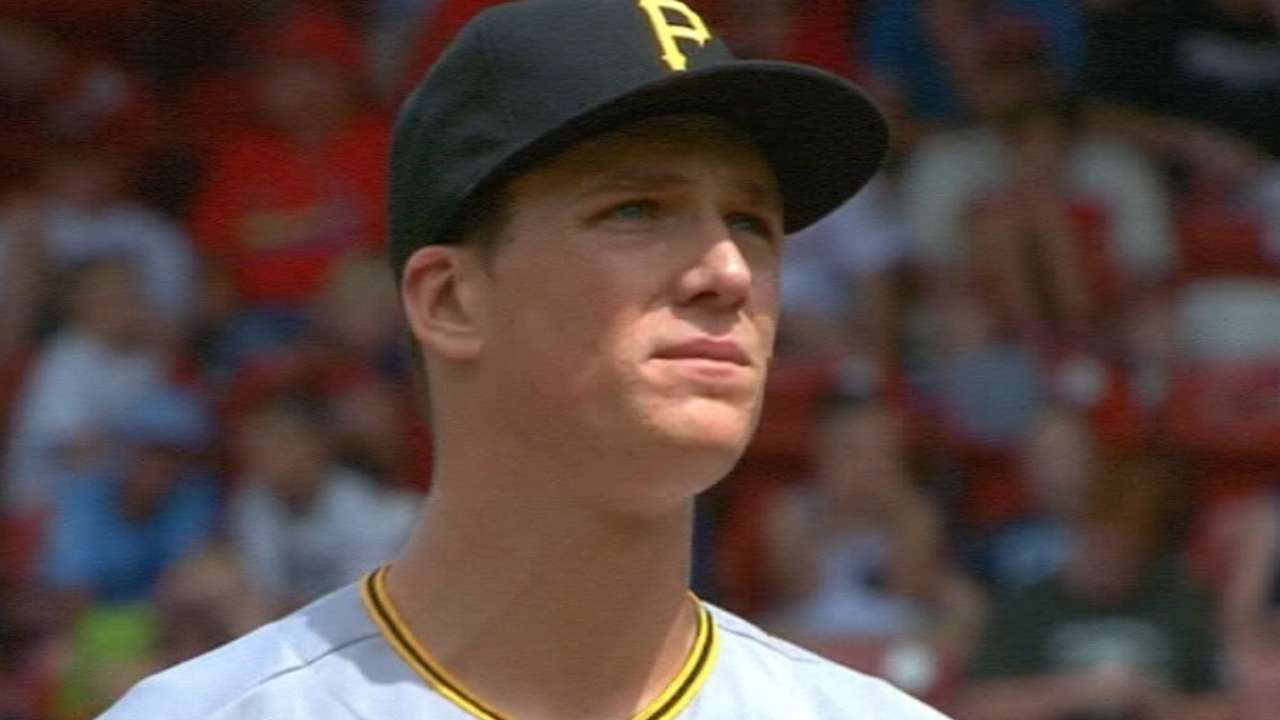 The Pirates have a young core and a highly rated system that includes five of MLBPipeline.com's 60 best prospects, with Tyler Glasnow and Austin Meadows in the top 10. Starling Marte, Gregory Polanco, Josh Bell, Jameson Taillon, Glasnow, Chad Kuhl, Felipe Rivero, Adam Frazier and several other key members of the current club are under control through or beyond 2020.
Pittsburgh will also start the season with McCutchen, so that window remains open.
"We believe this club has a quality balance of players that are ready to win now, a quality balance of players that are going to learn how to win at the Major League level," Huntington said, "and another wave of players coming behind that are going to help us continue that cycle."
Adam Berry has covered the Pirates for MLB.com since 2015. Follow him on Twitter and Facebook, read his blog and listen to his podcast. This story was not subject to the approval of Major League Baseball or its clubs.