30 stars ready to shine bright in 2017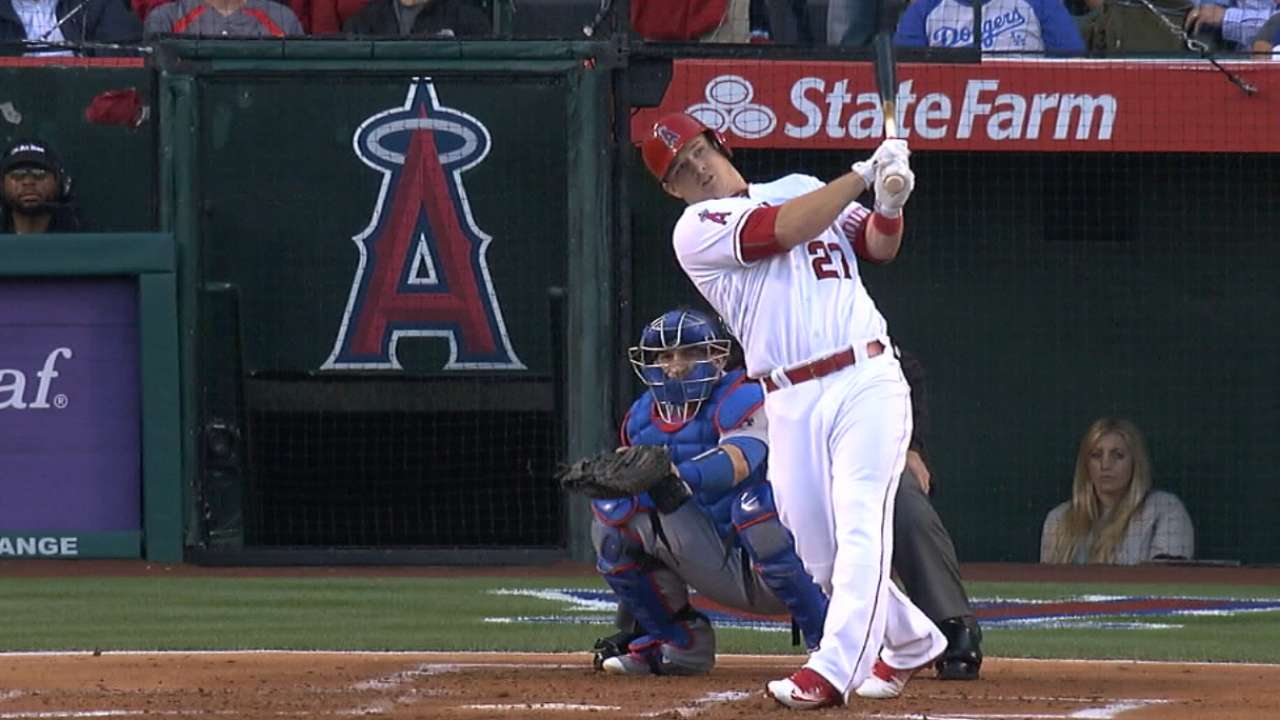 Major League Baseball's brightest stars tend to shine on the biggest stages. With Spring Training rapidly approaching, the game's best players are gearing up to carry their clubs in 2017.
To catch you up on all that's taken place this offseason, MLB.com is taking a look at different aspects of the 30 teams this week. Wednesday's installment: How's your star?
Angels: Mike Trout won the American League Most Valuable Player Award for the second time in three years and for his next challenge will attempt to propel Los Angeles into the postseason for the first time since 2014. More >
Astros: Since making his debut on July 20, 2011, Jose Altuve leads the Major Leagues in hits, with 1,046, and after reaching the postseason in 2015, he's trying to help Houston make a return to October. More >
Athletics: Injuries derailed Sonny Gray's 2016 season, but for the young righty, who finished third in the AL Cy Young Award voting in '15, a return to full strength should help him regain his form. More >
Blue Jays: Having appeared in at least 155 games in each of the last four seasons, averaging 33 homers and 103 RBIs over that span, Josh Donaldson is not only one of the game's best position players, he's one of the most durable. More >
Braves: Freddie Freeman's career year in 2016, in which he belted a personal-best 34 home runs, could push the Braves back toward prominence and farther from rebuilding as early as this year. More >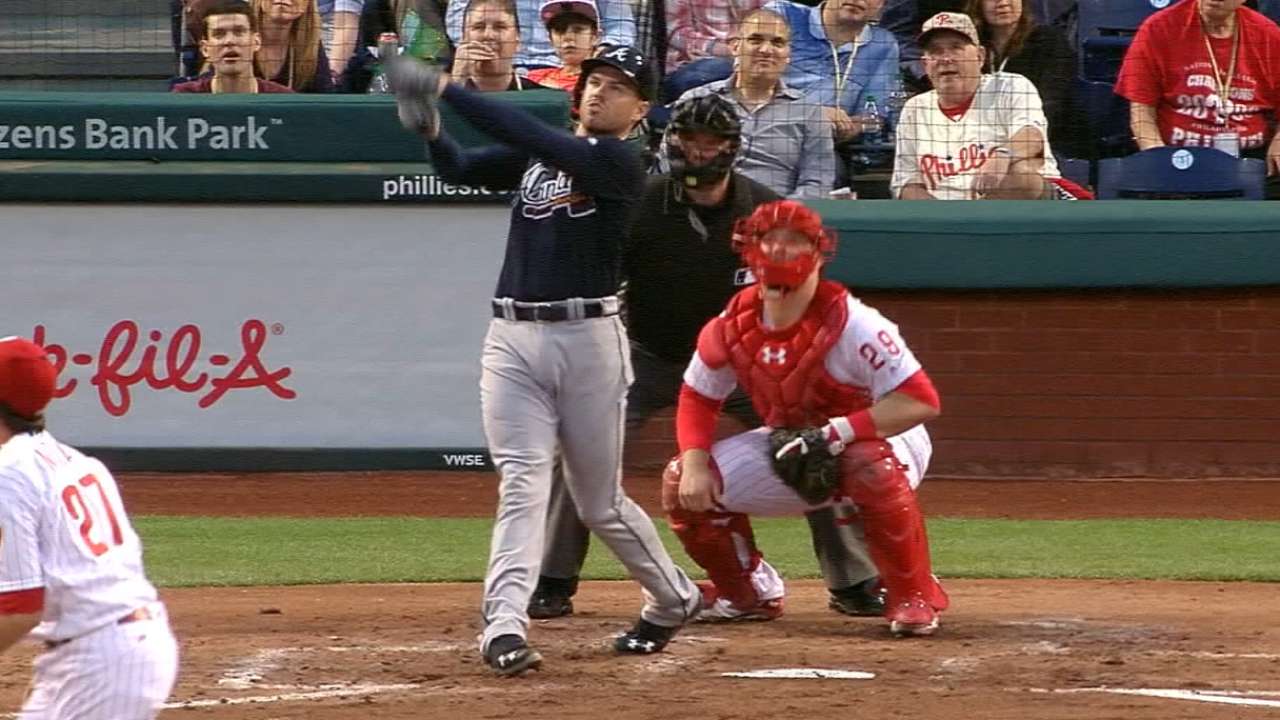 Brewers: Ryan Braun, the longest-tenured Milwaukee player by a wide margin, entered the offseason without any major ailments, which should allow him to build on his 30-homer 2016 campaign. More >
Cardinals: Yadier Molina returns for his 14th season with St. Louis after leading all catchers last year with a .307 average, 164 hits and 38 doubles. More >
Cubs: Kris Bryant has already won the Rookie of the Year and National League MVP Awards and a World Series in two Major League seasons and is still looking for ways to improve. This season his focus is on using more of the whole field. More >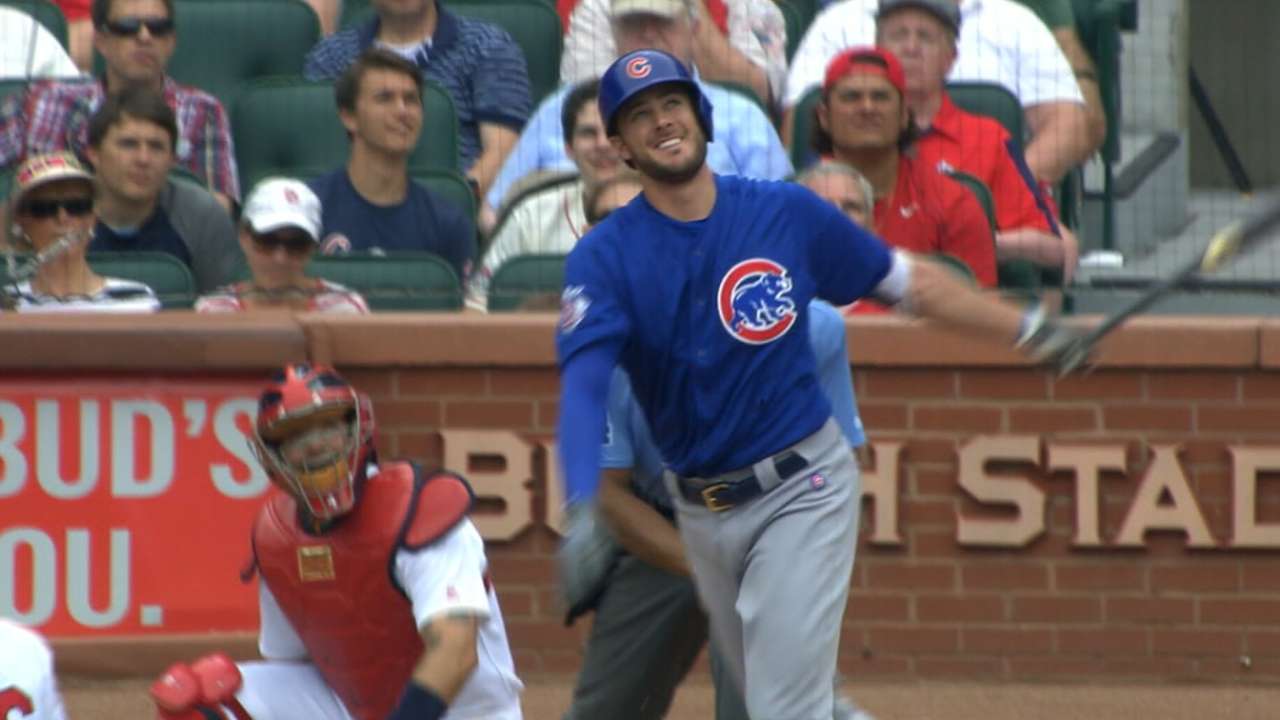 D-backs: First baseman Paul Goldschmidt was the only Major Leaguer in 2016 to exceed the 20-homer and 30-steal threshold, demonstrating his rare all-around talent. More >
Dodgers: Clayton Kershaw dominated the regular season in 2016 when not missing time with a back injury, but insisted in December that he's back to 100 percent. More >
Giants: Buster Posey's bat tends to heat up as the season progresses, but perhaps his participation with Team USA in the World Baseball Classic will help get him ready for the regular season a bit earlier. More >
Indians: The AL champs have a roster packed with talent, though no player is more captivating than shortstop Francisco Lindor, who shines both on and off the field. More >
Mariners: Robinson Cano had one of his best seasons as a Major Leaguer during a bounceback 2016 campaign that saw him club a career-high 39 homers, and a repeat this season could help Seattle end its 15-year postseason drought. More >
Marlins: There may be no hitter in baseball with more pure power than Giancarlo Stanton, who has the seventh most home runs since 2010 despite missing 131 games over the past two seasons due to injury. More >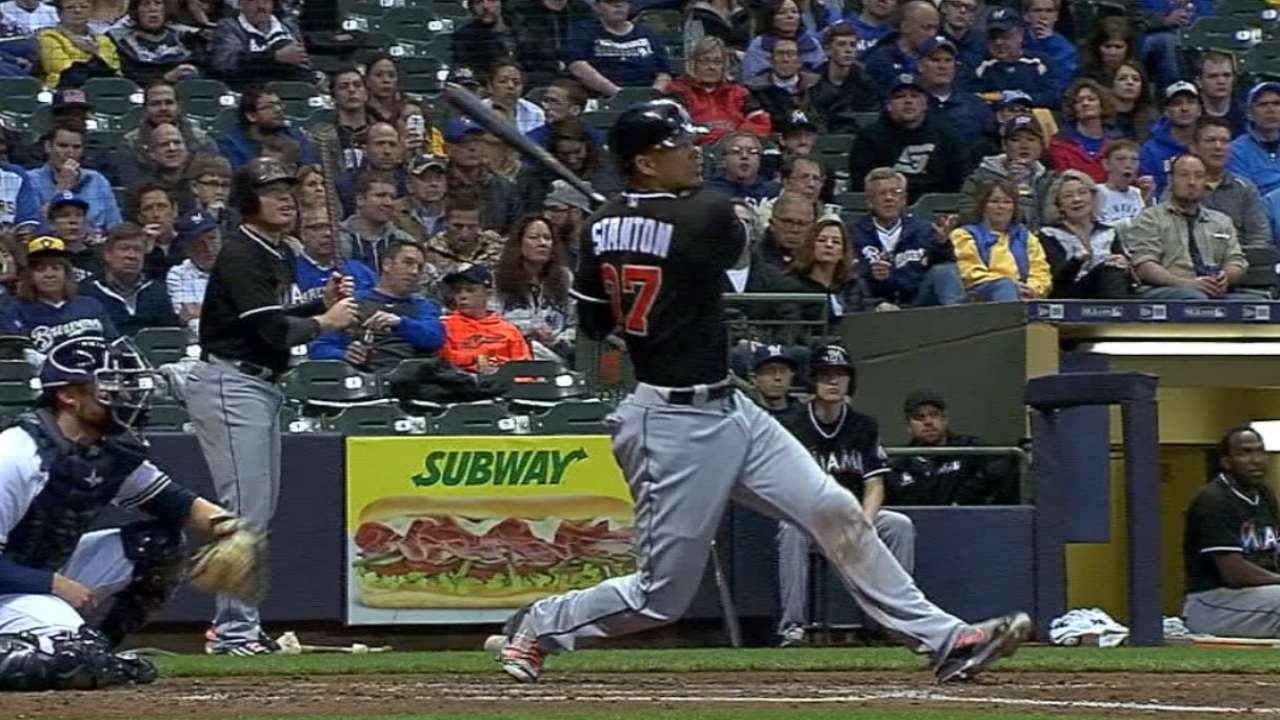 Mets: New York brought back its brightest star, Yoenis Cespedes, on a four-year, $110 million contract this offseason, and for good reason: The Mets are 106-74 with him in the lineup and 18-23 without him. More >
Nationals: Bryce Harper posted one of the greatest offensive seasons in the game's history in 2015, when he won the NL MVP Award, and a return to elite status this season could help Washington push for a championship. More >
Orioles: Manny Machado may still be improving, but with just two more years of club control remaining, the pressure is on for Baltimore to win with him now. More >
Padres: Wil Myers hopes to build on 2016, when he joined Trout as the only players to reach 28 homers and 28 steals. A new six-year, $83 million extension should help him keep his focus on leading the way for San Diego. More >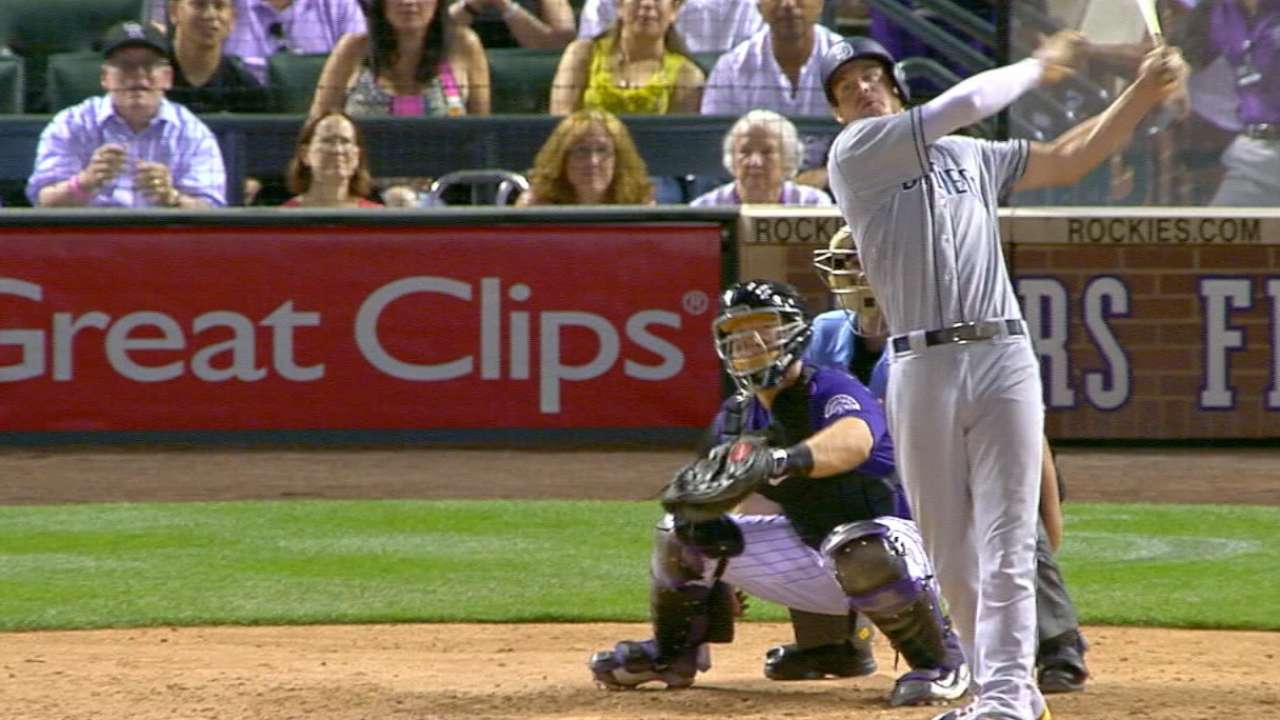 Phillies: Maikel Franco hit 25 home runs and drove in 88 runs in 2016, his first full season in the Majors, but a more disciplined approach at the dish could help him take his game to the next level. More >
Pirates: Andrew McCutchen is not moving to a new city, just to right field, and he'll look to build on the .852 OPS he recorded after Aug. 1 of last season. More >
Rangers: The seemingly ageless Adrian Beltre has a number of career milestones within reach for 2017, perhaps none larger than the opportunity to become the 31st member of the 3,000-hit club. More >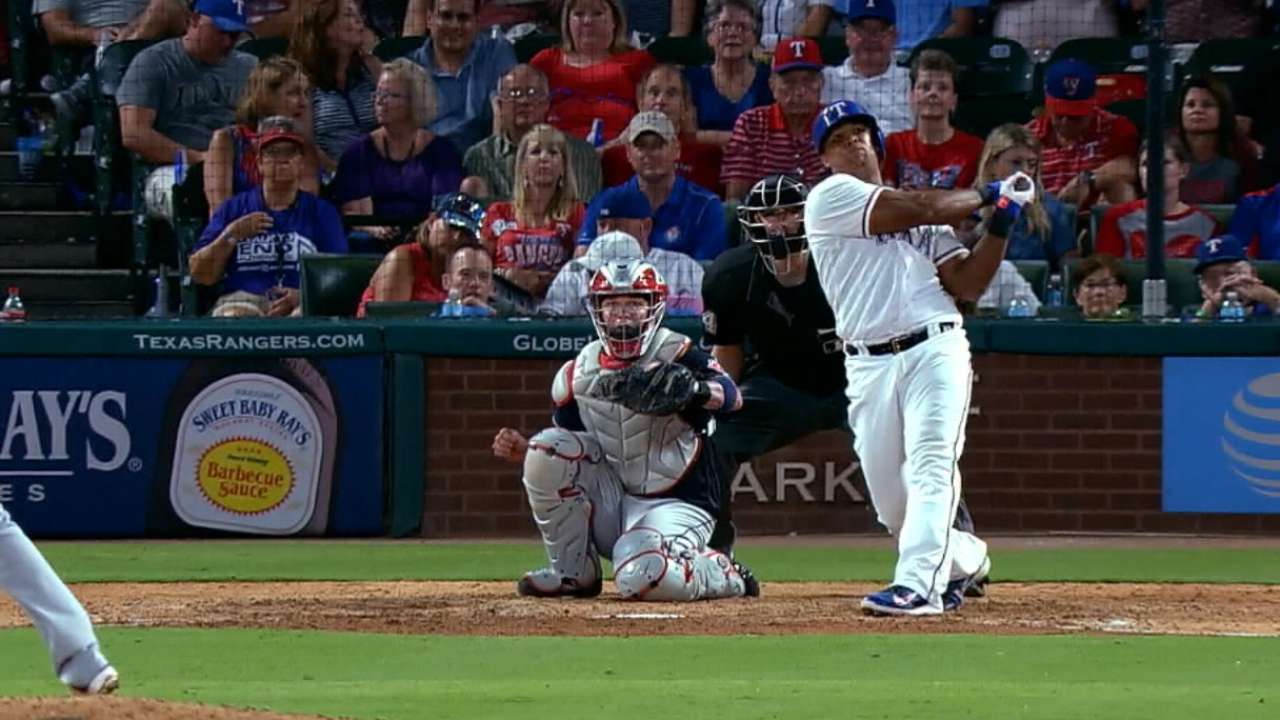 Rays: Evan Longoria has played in a Major League-leading 642 games since 2013 and is ready to carry Tampa Bay once again after setting a career high in homers in 2016, with 36. More >
Red Sox: In the post-David Ortiz era, Mookie Betts, who finished second in the AL MVP voting, will have the spotlight all to himself. More >
Reds: Joey Votto hit a ridiculous .408 with a 1.158 OPS following the All-Star break in 2016 and is doing all he can to help Cincinnati return to contention. More >
Rockies: Nolan Arenado, who has won four straight Gold Glove Awards to begin his career and has led the NL in RBIs in back-to-back seasons, looks to put Colorado over .500 for the first time since his debut. More >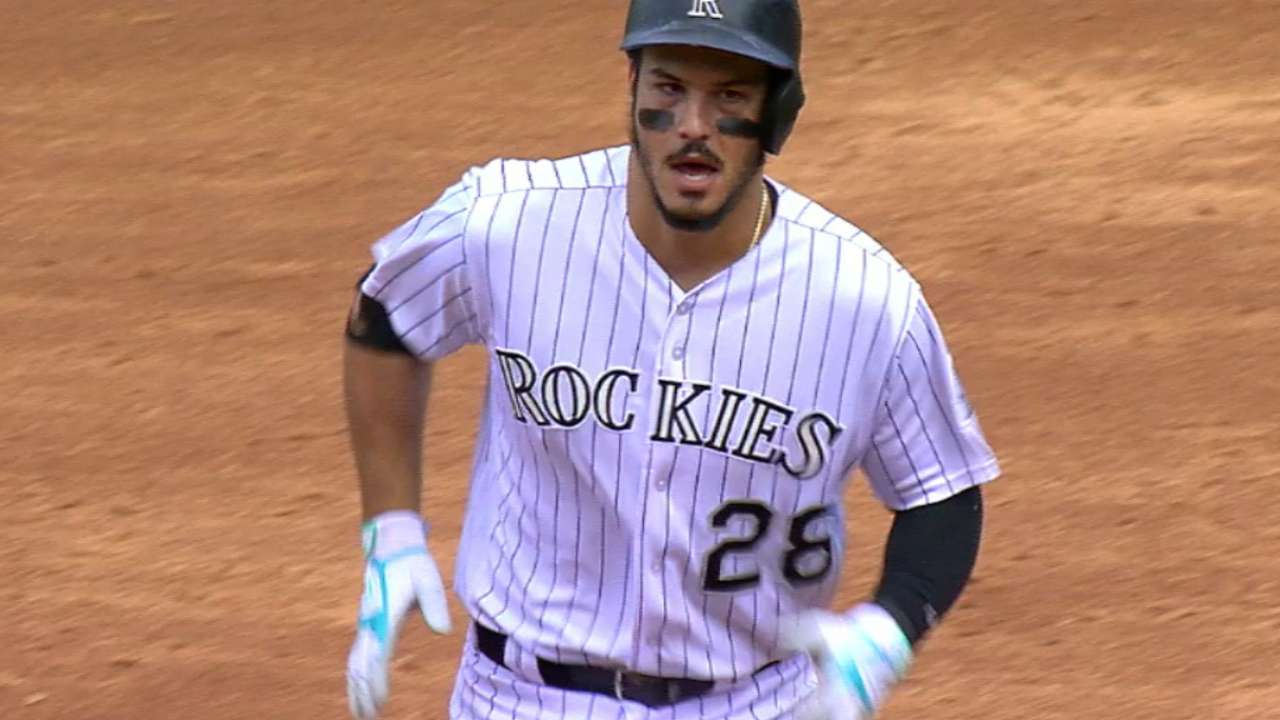 Royals: Even after first baseman Eric Hosmer set career highs in homers (25) and RBIs (104) last season, the Royals do not think he has reached his peak, and hope he can lead the club's offense in his final year under team control. More >
Tigers: Miguel Cabrera didn't make a single trip to the disabled list last season, nor did he have offseason surgery, and a healthy Miggy is a major problem for opposing pitchers. More >
Twins: Brian Dozier is hoping to help Minnesota tally more wins by building on his career-high 42 home runs, the second most by a second baseman in a single season. More >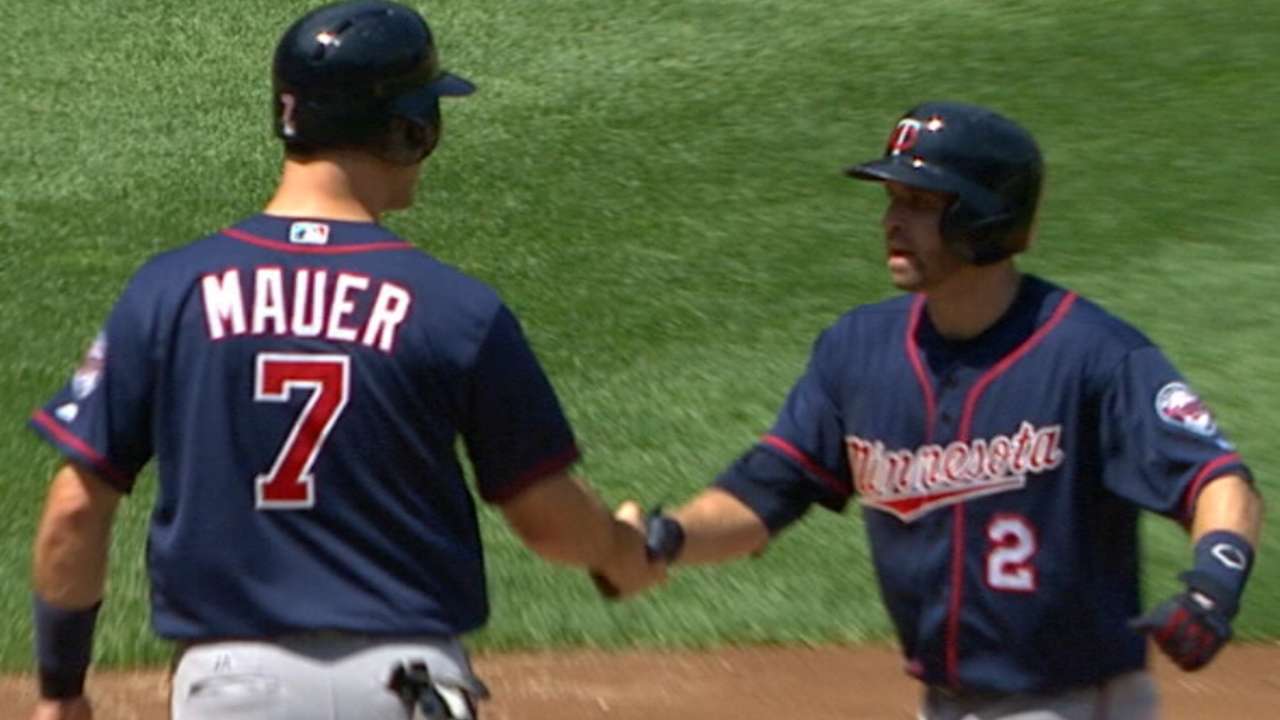 White Sox: Jose Abreu has hit at least .290 with 25 homers and 100 RBIs in each of his first three big league seasons and will use his bat to lead by example for his younger teammates in 2017. More >
Yankees: Gary Sanchez tied a Major League record by smashing 20 home runs in his first 51 games and will now have a full season to put his power on display. More >
Oliver Macklin is a reporter for MLB.com. This story was not subject to the approval of Major League Baseball or its clubs.