GM Eppler patches holes, making Angels contenders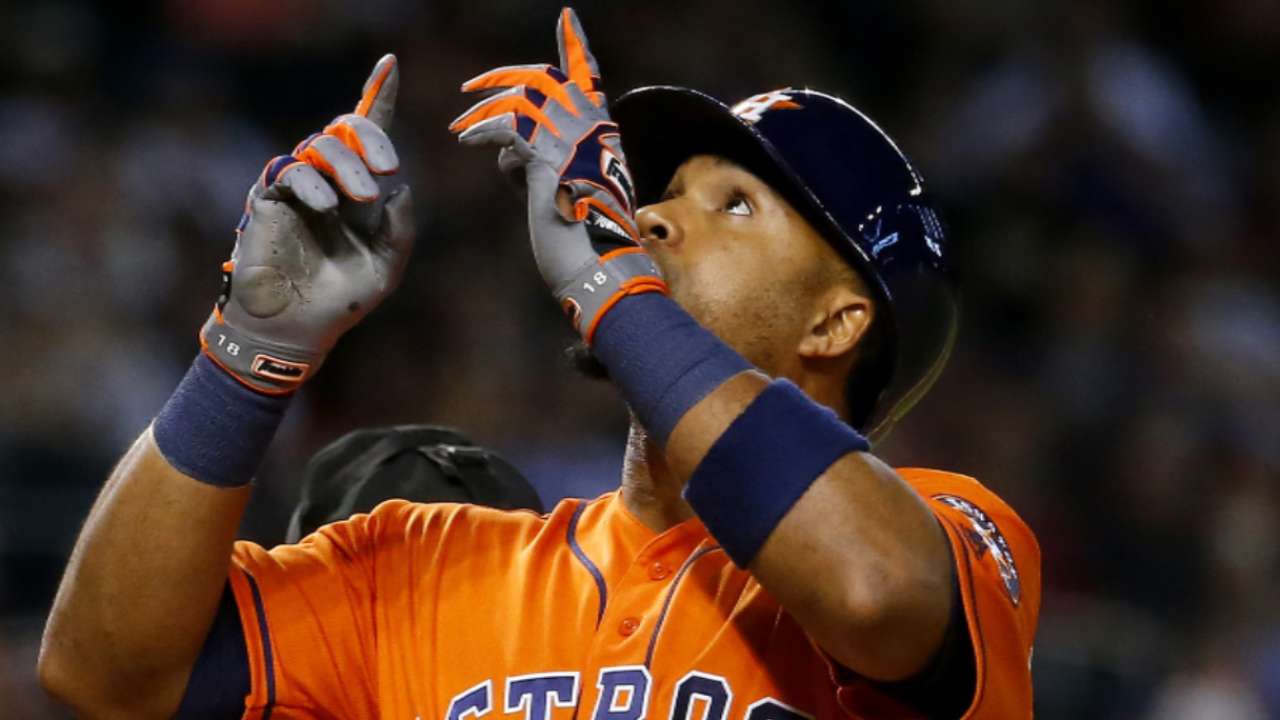 With Spring Training fast approaching, MLB.com will take a look at a different aspect of this year's Angels squad each day this week. Today's topic: What's the vision?
There wasn't anything particularly flashy about the Angels' offseason activity. They ignored calls to trade superstar Mike Trout and initiate a full-scale rebuild. With an already stretched budget, they avoided the temptation to spend big on marquee free agents.
Instead, general manager Billy Eppler adopted a much more pragmatic, opportunistic approach to plugging the club's glaring voids. The result? A very productive winter that has quietly put the Angels in position to potentially contend in 2017.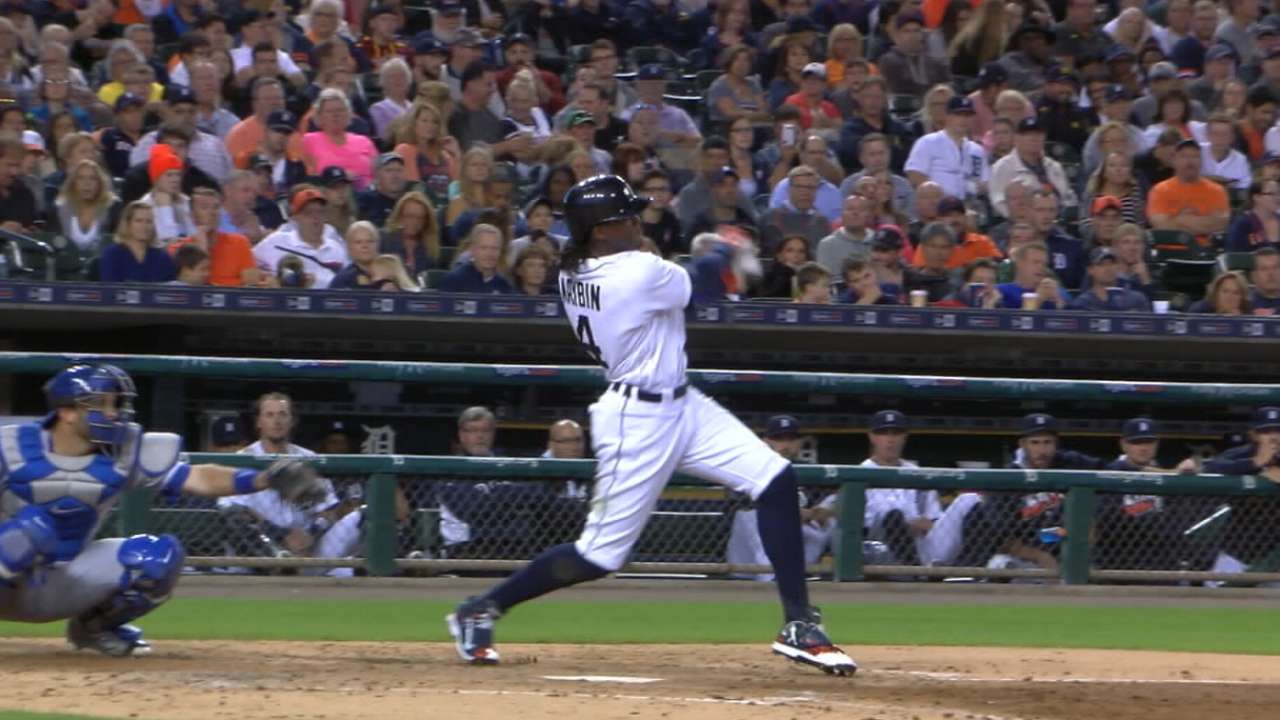 In one of the first moves of the offseason, the Angels acquired Cameron Maybin from the Tigers to fill their vacancy in left field. They also signed free agent Ben Revere, adding outfield depth and speed to their lineup.
When the Nationals traded for White Sox outfielder Adam Eaton and subsequently moved center fielder Trea Turner back to his natural shortstop position, Danny Espinosa became expendable. Shortly thereafter, the Angels acquired Espinosa to fill their hole at second base.
• Every club preparing for Spring Training with own vision
In need of a left-handed bat to balance out the club's lineup, Eppler also signed infielder Luis Valbuena to a two-year, $15 million deal. Valbuena, who slugged 13 home runs with a career-high .816 OPS for the Astros last season, is expected to split first-base duties with C.J. Cron, though he could also see time at third base.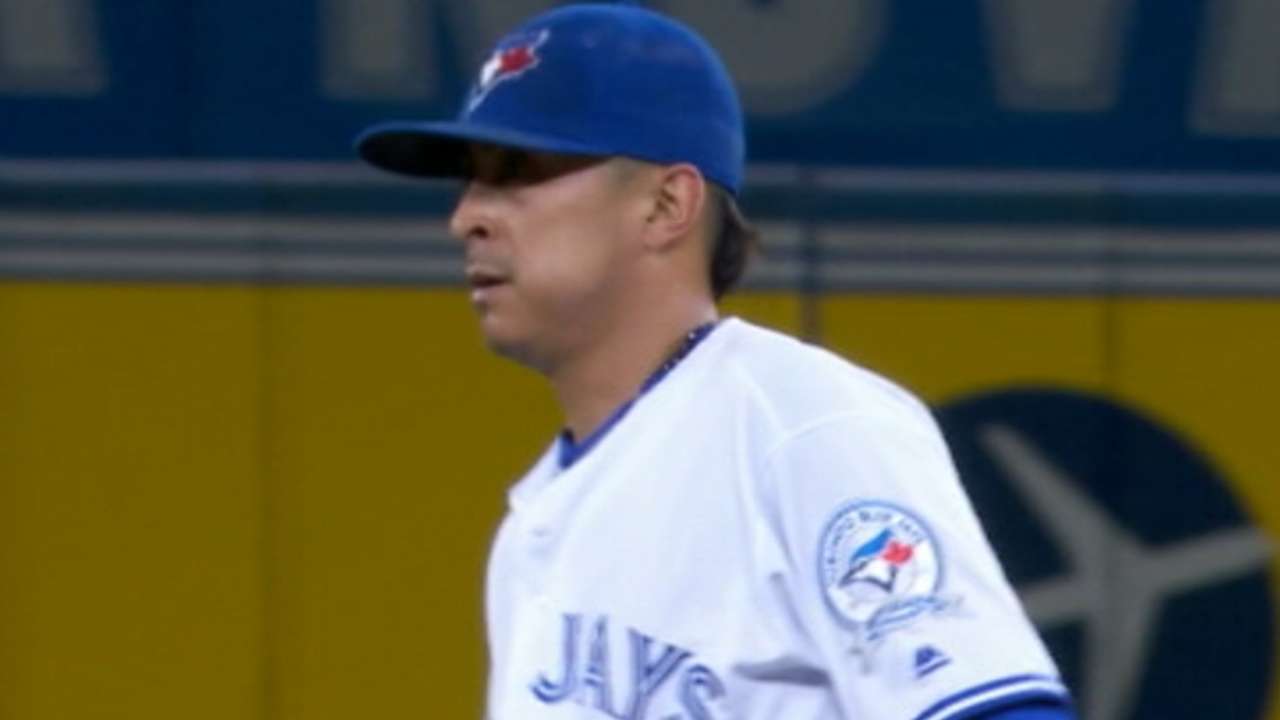 After seeing their pitching staff decimated by injuries in 2016, the Angels also improved their rotation depth by signing veteran Jesse Chavez to a one-year, $5.75 million contract. Chavez is expected to compete for the fifth spot in the Angels' rotation this spring, though he could also move to the bullpen if he falters.
With a shortage of quality arms in the upper tiers of their farm system, the Angels also stockpiled former top prospects who have been unable to live up to their potential, such as Manny Banuelos and Vicente Campos.
Overall, the Angels managed to upgrade their roster without sacrificing any top prospects or making any significant financial commitments, allowing them to continue to pare down their payroll and restock the farm system in the future.
Still, the club's flurry of offseason moves also helped create some intrigue and excitement for 2017.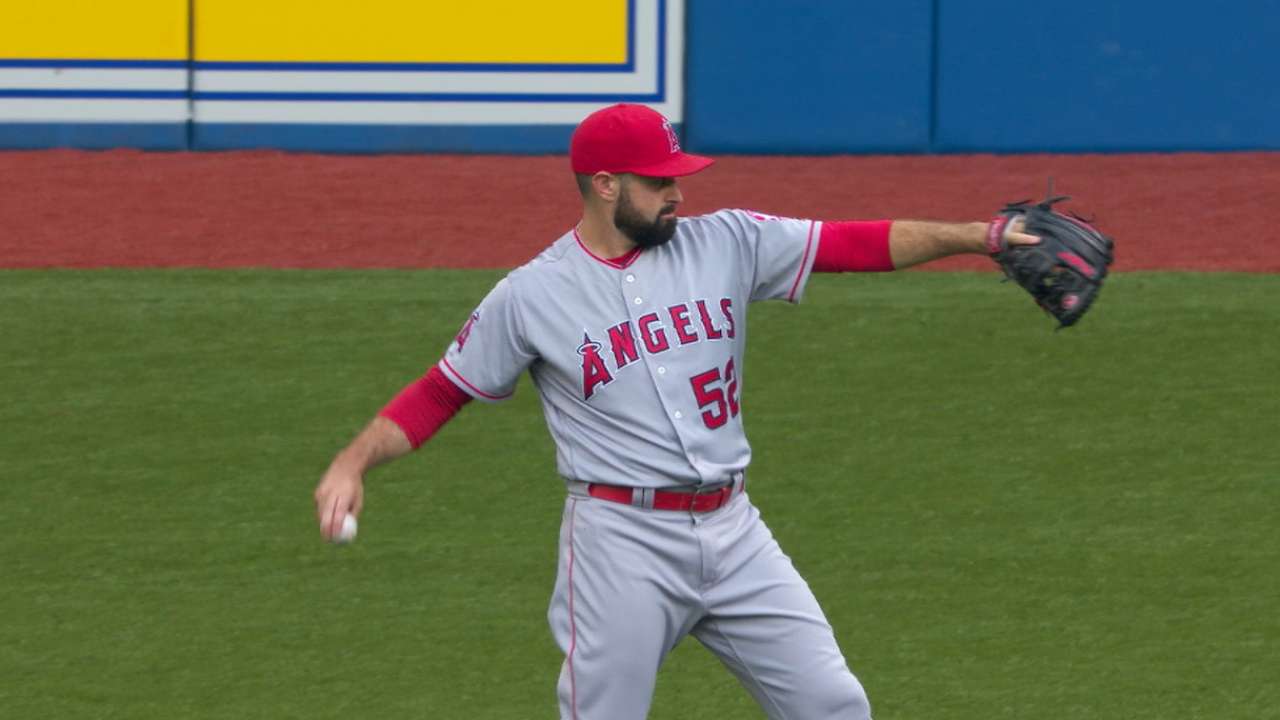 Los Angeles still has plenty of question marks surrounding its rotation, as its top three starters - Garrett Richards, Tyler Skaggs and Matt Shoemaker -- are coming off injuries, but the trio is expected to arrive to Spring Training healthy. There is also some uncertainty about the state of the Angels' bullpen. Much of the club's success will hinge on the effectiveness and health of the pitching staff, but Eppler has successfully patched up most of the Angels' other pressing needs. With a deeper lineup and strong defense up the middle, the Angels have a chance to develop into surprise contenders in the American League West.
Maria Guardado covers the Angels for MLB.com. This story was not subject to the approval of Major League Baseball or its clubs.