Non-roster notables: Meet 2017 all-NRI squad
Number of intriguing veterans will come to big league camps looking for another shot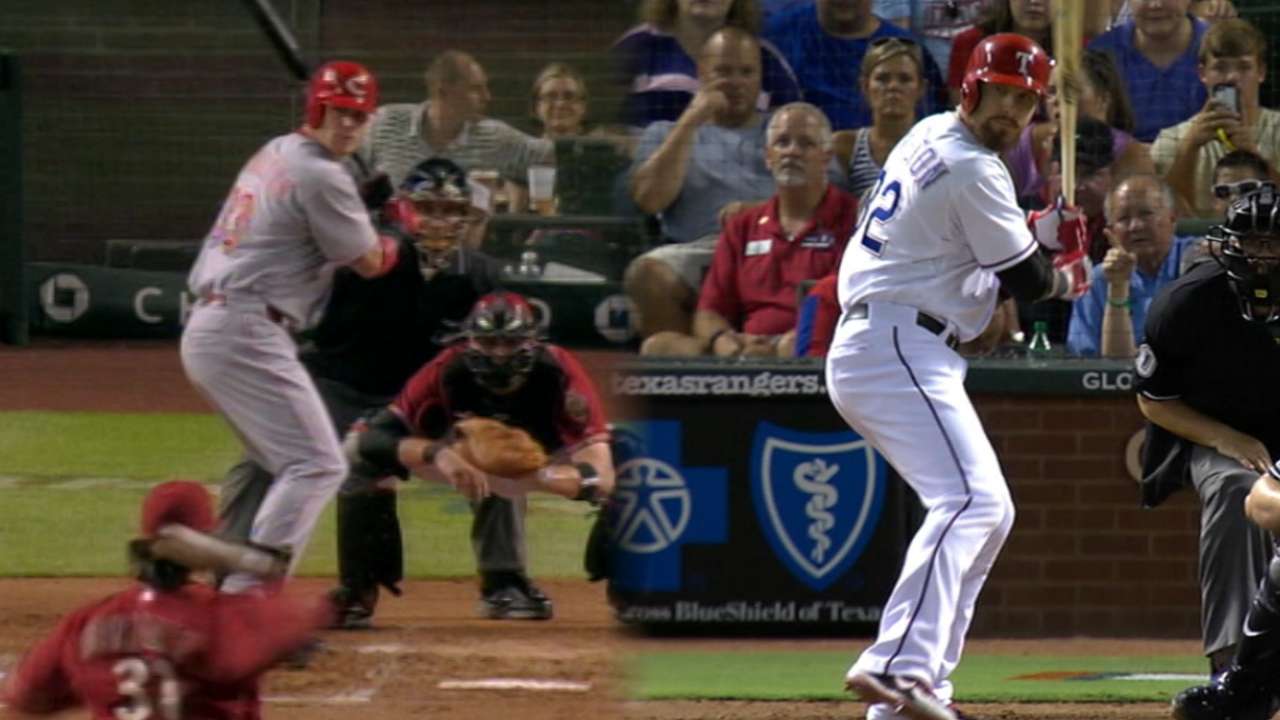 Each spring, every team extends a bunch of non-roster invitations (NRIs), allowing players not on the 40-man roster to participate in big league camp. The recipients of these invitations can be divided into two basic groups: prospects and veterans signed to Minor League deals.
When Spring Training opens next week, Top 10 prospects such as the Yankees' Gleyber Torres, the Phillies' J.P. Crawford and the Pirates' Austin Meadows will be among the NRI recipients drawing a lot of attention.
But don't forget about the veterans. Year after year, players with significant big league experience come to camp on NRIs and wind up contributing that season.
Here then is a position-by-position look at some of the most notable players to receive an NRI heading into 2017 Spring Training. This isn't necessarily a prediction of which will be most successful, but rather a roundup of the biggest names.
Catcher: Jarrod Saltalamacchia, Blue Jays
The 31-year-old switch-hitter joins his seventh team and figures to have a good shot to begin the season as Russell Martin's backup. Saltalamacchia opened 2016 by racking up six home runs and 15 RBIs over his first 44 plate appearances for the Tigers through April 23, but he batted only .150/.270/.256 with six more long balls the rest of the way.
Others: Geovany Soto (White Sox), Ryan Hanigan (Phillies), Chris Gimenez (Twins)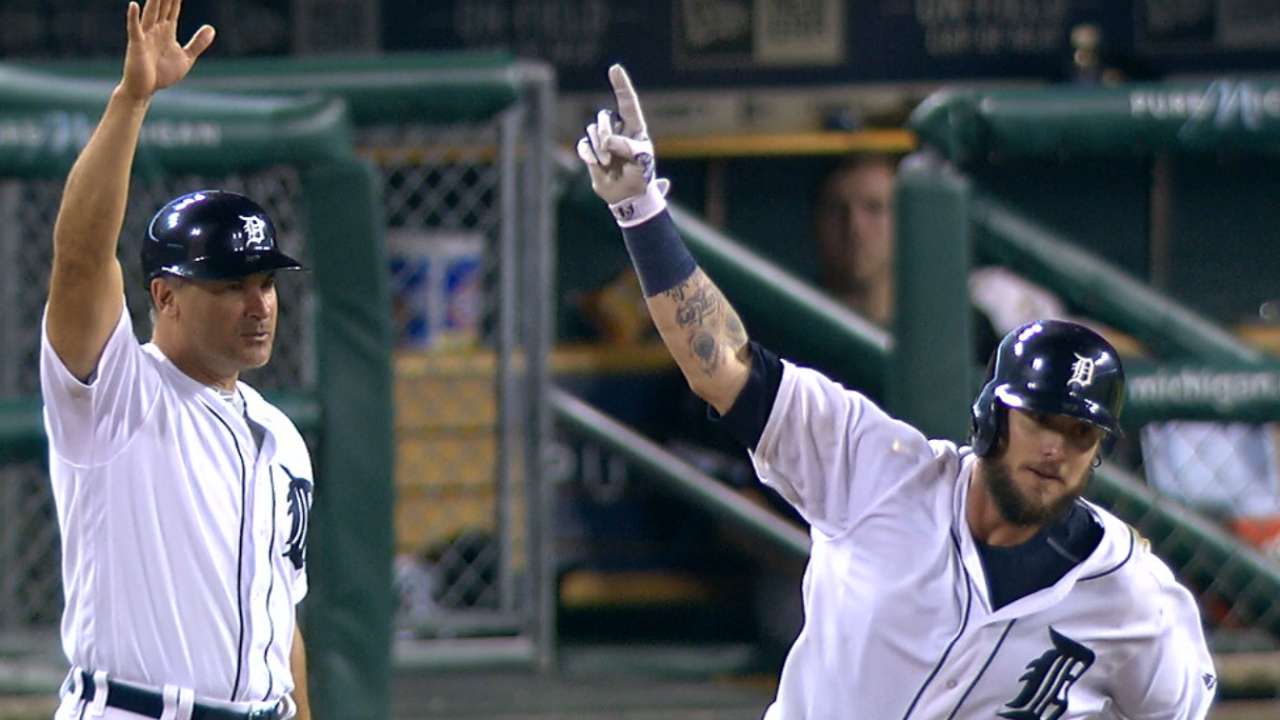 First base: Mark Reynolds, Rockies
Colorado signed Reynolds for the second straight offseason, though this time not to a guaranteed deal after previously landing Ian Desmond to play first. Always a low-average, whiff-heavy power threat, Reynolds' first go-around with the Rockies was a bit strange. He posted the lowest strikeout rate (25.4 percent) and highest batting average (.282) of his career, but he launched "only" 14 homers, one more than he managed for St. Louis in 2015, in roughly the same number of at-bats.
Others: James Loney (Rangers), Chris Colabello (Indians), Ike Davis (Dodgers)
Second base: Chris Coghlan, Phillies
Philadelphia listed Coghlan as an outfielder when it signed him, and that has been his primary spot over eight big league seasons. But Coghlan also has been a versatile player, spending some time at first, second and third base, including 27 starts at the keystone over the past two years. The left-handed batter hit a solid .265/.346/.447 for the Cubs from 2014-15, and after a rough start with Oakland last season, he provided more productive plate appearances (.391 OBP) following a return trade to Chicago in June. The Phillies have 26-year-old Cesar Hernandez installed at second, but Coghlan could fit well in a utility role.
Others: Johnny Giavotella (Orioles), Dustin Ackley (Angels), Omar Infante (Tigers)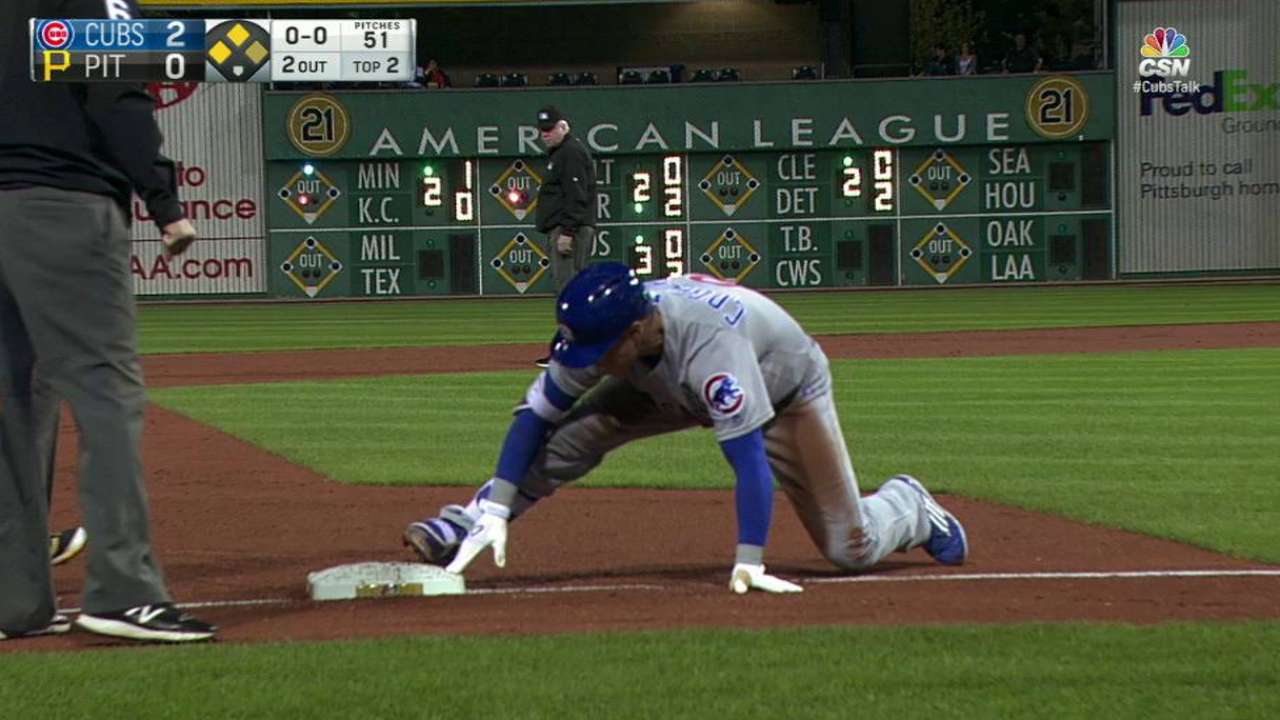 Third base: Cody Asche, White Sox
Over four seasons in Philadelphia, Asche got the chance to establish himself as the Phillies' long-term answer at third base, but his solid Minor League numbers didn't translate. The left-handed batter posted a .240/.298/.385 line over almost 1,300 plate appearances for Philly and spent all of his big league time in left field last year as he gave way to Maikel Franco. Asche won't turn 27 until June 30, however, and a possible trade of Todd Frazier or another player could open an opportunity for him in Chicago.
Others: Will Middlebrooks (Rangers), Matt Dominguez (Red Sox), Gordon Beckham (Giants)
Shortstop: Jimmy Rollins, Giants
It's been a decorated career for Rollins, a three-time All-Star, four-time Gold Glove Award winner and the 2007 National League MVP Award winner. Rollins also was an NRI recipient last year and made the White Sox roster, but he hit .221/.295/.329 in 41 games and was released in June. Whether this deal works out better could depend on how much versatility Rollins shows. As a defensive player, the 38-year-old has spent all but one-third of an inning in his career at shortstop -- but that's Brandon Crawford's spot in San Francisco.
Others: Erick Aybar (Padres), Everth Cabrera (White Sox), Ruben Tejada (Yankees)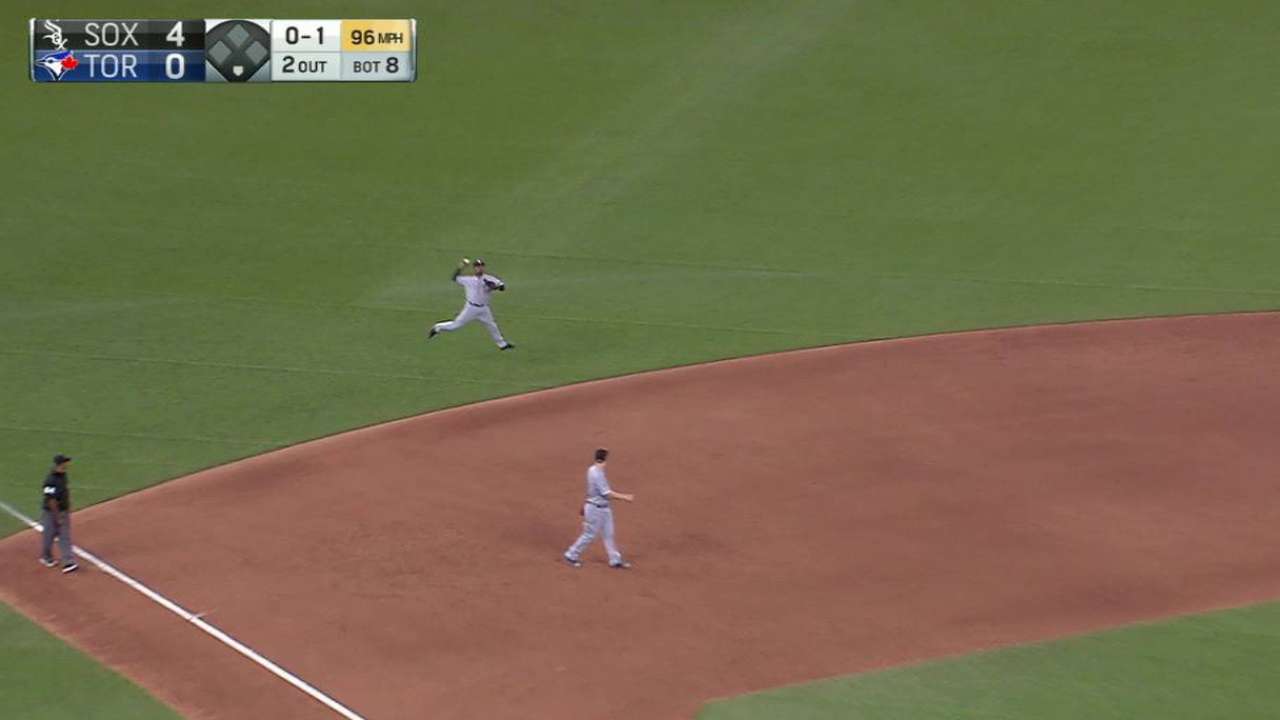 Outfield: Josh Hamilton, Rangers; Desmond Jennings, Reds; Austin Jackson, Indians
Hamilton will still make more than $28 million this season, more than $26 million of which will be paid by the Angels, who signed him to a five-year deal before the 2012 season. Traded back to the Rangers last April, Hamilton was released by Texas in August without having returned to the Majors. The AL MVP Award winner in '10, Hamilton has overcome long odds before and will try to do so again, perhaps at first base.
Cincinnati's deal with Jennings brings the club a 30-year-old who was a solid regular for the Rays from 2012-14. Over that time, Jennings played in both left field and center, posting a slightly above-average 102 OPS+ while averaging 12 home runs, 22 steals and 3.1 wins above replacement (WAR)**. But injuries, especially to his left knee, have plagued him since. Jennings played a total of 93 games from '15-16 and batted a meager .222/.295/.347, prompting his release by Tampa Bay last August.
Not too long ago, Jackson was a key part of the Tigers' lineup. Over his first four seasons, his 18.9 WAR trailed only Andrew McCutchen and Mike Trout among center fielders. But Jackson was traded to Seattle at the 2014 Trade Deadline and hasn't been the same player since, in stints with the Mariners, Cubs and White Sox. The 30-year-old had season-ending knee surgery last June, but he landed in a good spot in Cleveland, which has a lefty-heavy outfield, including the rehabbing Michael Brantley.
Others: Rickie Weeks Jr. (Rays), Alejandro De Aza (A's), Gregor Blanco (D-backs), Chris Denorfia (Rockies), Peter Bourjos (White Sox), Travis Snider (Rangers), Daniel Nava (Phillies), Justin Ruggiano (Giants), Drew Stubbs (Twins)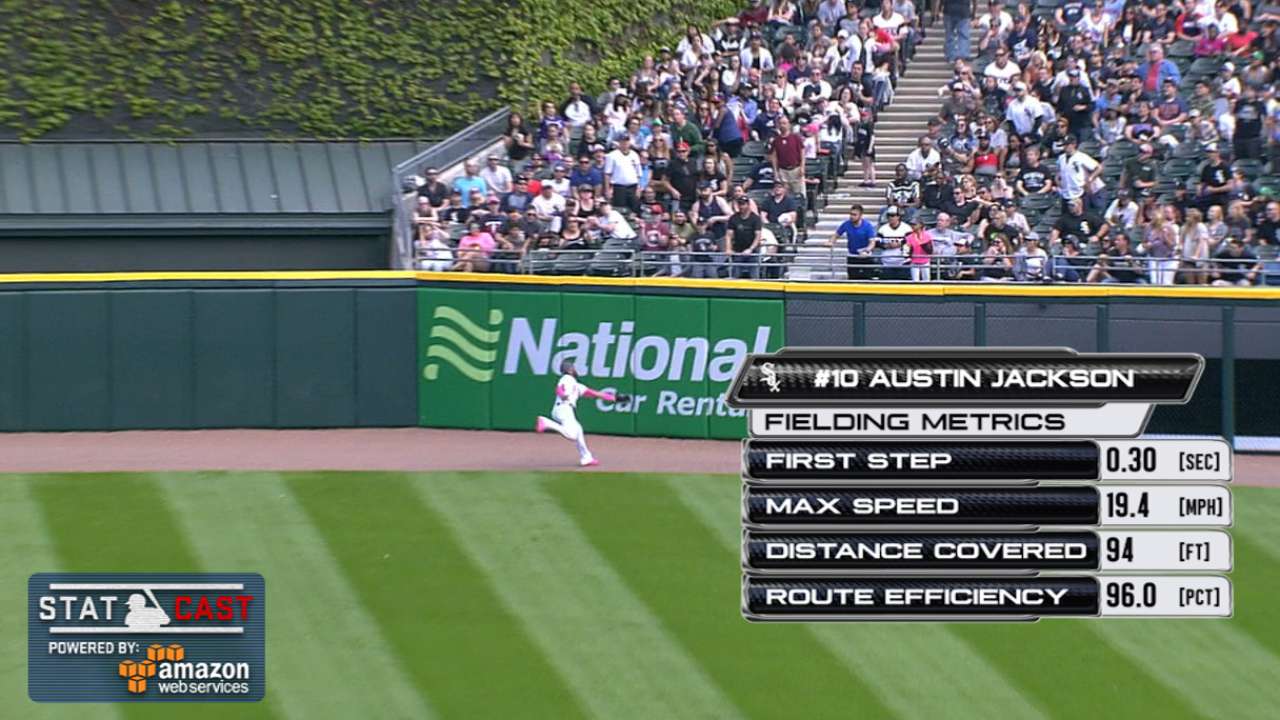 Starting pitcher: Bronson Arroyo, Reds
The right-hander, who will turn 40 on Feb. 24, reportedly is returning to the team he pitched for from 2006-13, though the deal is not yet official. During that previous stint, Arroyo started at least 32 games each season and led the Majors with a total of 265. But the once-durable veteran has been anything but since signing with Arizona in February 2014, throwing his last Major League pitch on June 15 that year and later undergoing surgery on both his elbow and shoulder. The Reds will hope that stem-cell therapy allows Arroyo to get back on the mound, and a rotation spot is there for the taking if he can.
Others: Ryan Vogelsong (Twins), Bud Norris (Angels), John Danks (Braves), Vance Worley (Nationals), Jeremy Guthrie (Nationals), Jonathan Sanchez (Royals)
Right-handed reliever: Joe Nathan, Nationals
Eighth on the all-time saves list with 377, Nathan needs 13 more to catch Dennis Eckersley. It's not clear if he will get the chance the do so, especially at age 42, but Washington does have some uncertainty at closer. Nathan threw just one-third of an inning in 2015 before undergoing his second Tommy John surgery and returned in the second half of last season to pitch in three games for the Cubs and seven for the Giants.
Others: Joba Chamberlain (Brewers), Bobby Parnell (Royals), Al Alburquerque (Royals), Brandon Morrow (Dodgers), Gavin Floyd (Blue Jays), Edward Mujica (Tigers)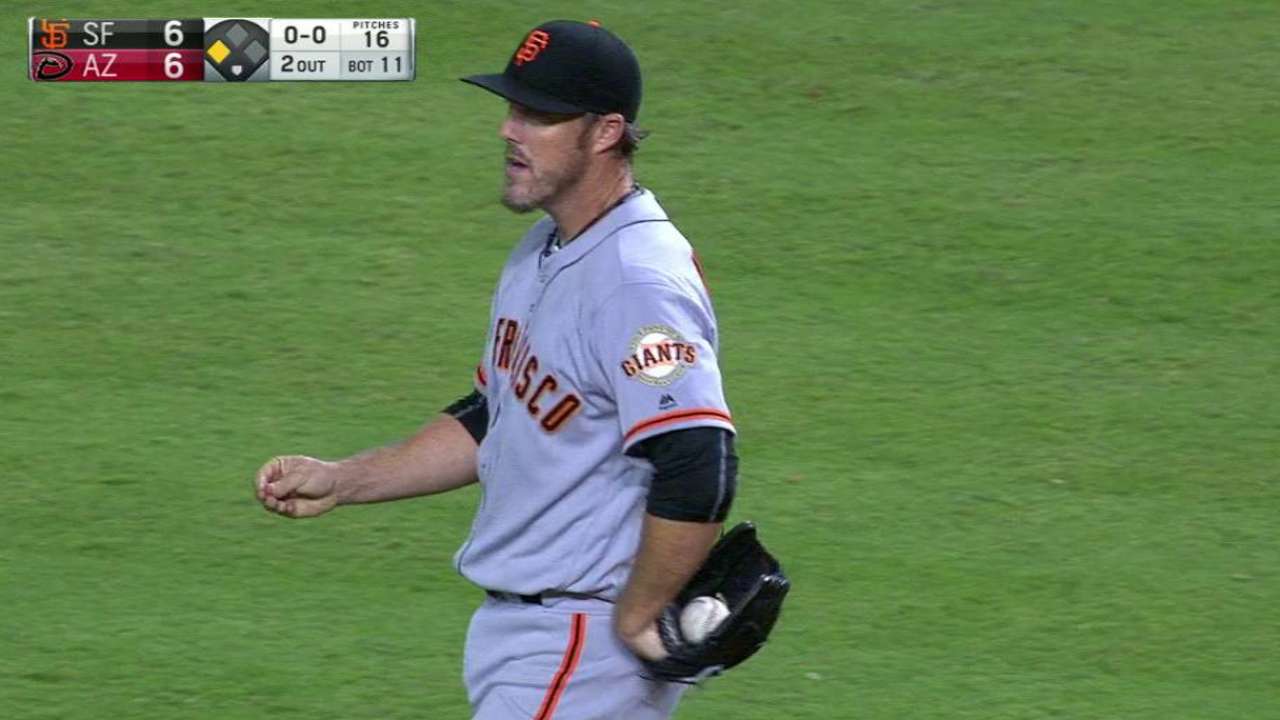 Left-handed reliever: Sean Burnett, Phillies
From 2010-12, Burnett was a fixture in the Nationals' bullpen, pitching in 212 games with a 2.76 ERA. He posted a 2.38 mark for Washington's division-winning '12 club, holding lefties to a .534 OPS with a 28-to-1 strikeout-to-walk ratio. Burnett then pitched 16 games over the next three seasons, undergoing a pair of Tommy John surgeries before resurfacing with the Nats last September. The 34-year-old also posted a 2.28 ERA across 47 appearances for four different Triple-A affiliates and should compete for a job this spring.
Others: Cory Luebke (White Sox), Craig Breslow (Twins), Wesley Wright (Rangers), Dana Eveland (Rays), Tim Collins (Nationals), Eric O'Flaherty (Braves)
Bonus: Jordan Schafer, Cardinals; Pat Venditte, Mariners; Micah Owings, Mariners
All three of these players are worth keeping an eye on this spring, for different reasons. Schafer played in 463 big league games as an outfielder between 2009-15, but he shifted to the mound last year and struck out 10.8 batters per nine innings between three Minor League levels, mostly at Double-A Tulsa. He could serve a dual role. Owings was an excellent hitting pitcher from 2006-12, batting .283/.310/.502 with nine homers. He later attempted to make it back to the Majors as an outfielder, but he returned to pitching with the independent York Revolution last year. And Venditte is MLB's only switch-pitcher, having made 41 appearances for the A's, Blue Jays and Mariners over the past two seasons.
** Baseball-Reference.com version
Andrew Simon is a research analyst for MLB.com. Follow him on Twitter @AndrewSimonMLB. This story was not subject to the approval of Major League Baseball or its clubs.