MLB.com Columnist
Jesse Sanchez
Caribbean Series artifacts to be displayed in Hall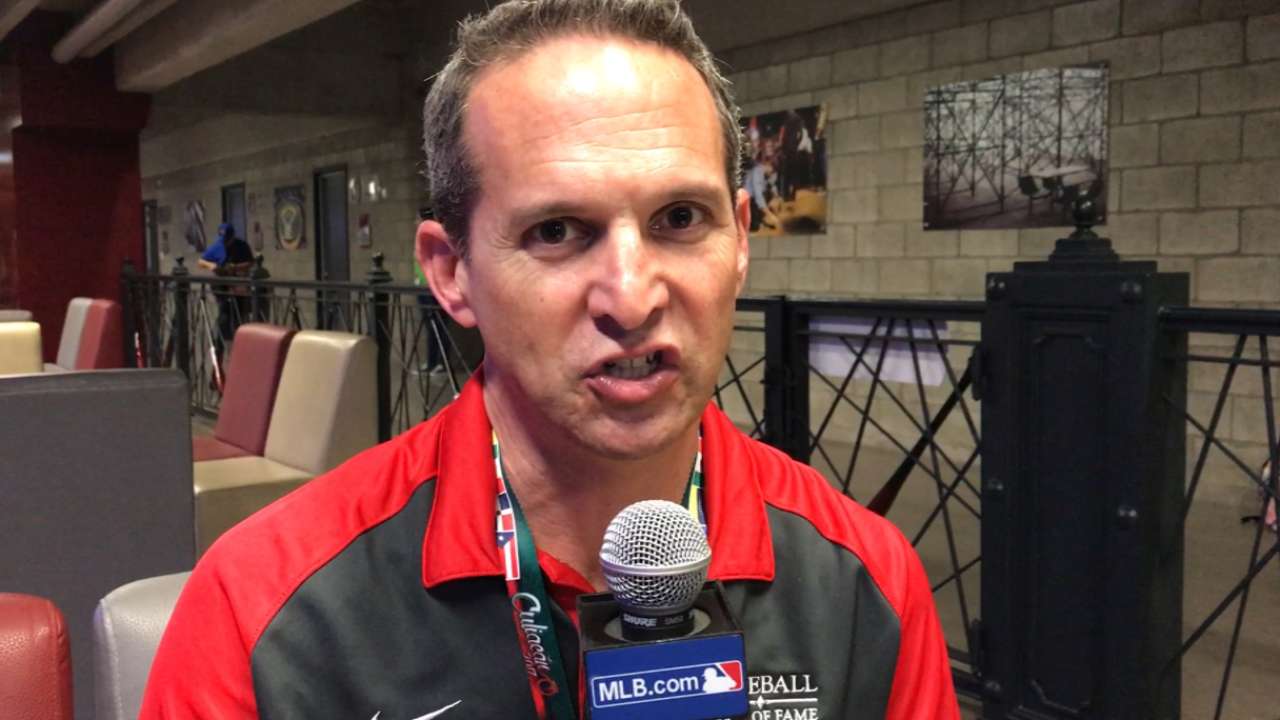 CULIACAN, Mexico -- The Caribbean Series has secured a spot in Cooperstown.
National Baseball Hall of Fame and Museum president Jeff Idelson and Jean Fruth, the Hall of Fame's photographer, were in Mexico this week gathering items and documenting the annual tournament between the Dominican Republic, Mexico, Puerto Rico and Venezuela. Cuba, an original member of the Caribbean Confederation, participated in the tournament as a special guest for the fourth consecutive year.
• Complete Caribbean Series coverage
"The Caribbean Series, the Serie del Caribe, is an important part of the world baseball calendar," Idelson said. "From the Hall of Fame's standpoint, we are here to collect artifacts, to meet new people from the different federations and teams and to really make sure that this event is documented properly in the Hall of Fame."
In 2015, Idelson attended the Caribbean Series in San Juan, Puerto Rico, and returned to Cooperstown with several items, including the championship jersey of Pinar del Rio outfielder Roel Santos from Cuba. He returned with many artifacts from last year's Caribbean Series in Santo Domingo, Dominican Republic, including the jersey of Jorge Vazquez of Mexico's championship team.
This year, Idelson will take back a list of artifacts that includes the ball from the first pitch thrown by Mexico's Hector Velazquez to start the championship game between Mexico and Puerto and jerseys belonging to Puerto Rico's Jonathan Morales and Puerto Rico's Randy Ruiz. Morales drove home what proved to be the winning run in the top of the 10th in Puerto Rico's 1-0 victory in the Caribbean Series title game.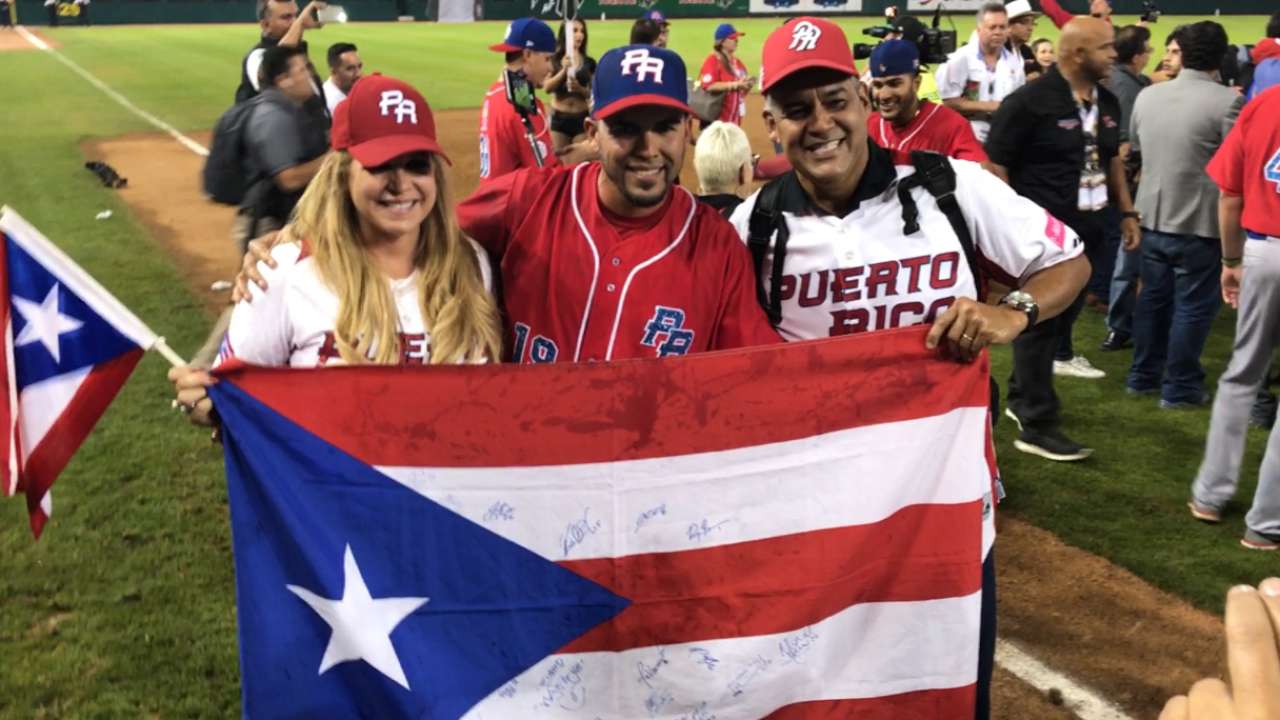 "The artifacts we collect can end up anywhere in the museum," Idelson said. "Viva Baseball!, which is our first bilingual exhibit, talks about the great baseball playing countries like Puerto Rico and Mexico. What we collect could very well end up in Viva Baseball!"
The Viva Baseball! exhibit was opened in 2009 to recognize the impact of Latin America on baseball through an exhibit that celebrates Caribbean countries and its players. All of Fruth's work will reside in the permanent archives, and some will be used in the Viva Baseball! exhibit.
Jesse Sanchez, who has been writing for MLB.com since 2001, is a national reporter based in Phoenix. Follow him on Twitter @JesseSanchezMLB and Facebook. This story was not subject to the approval of Major League Baseball or its clubs.