Sanchez won't play in World Baseball Classic
Budding star wants to focus on catching with Yankees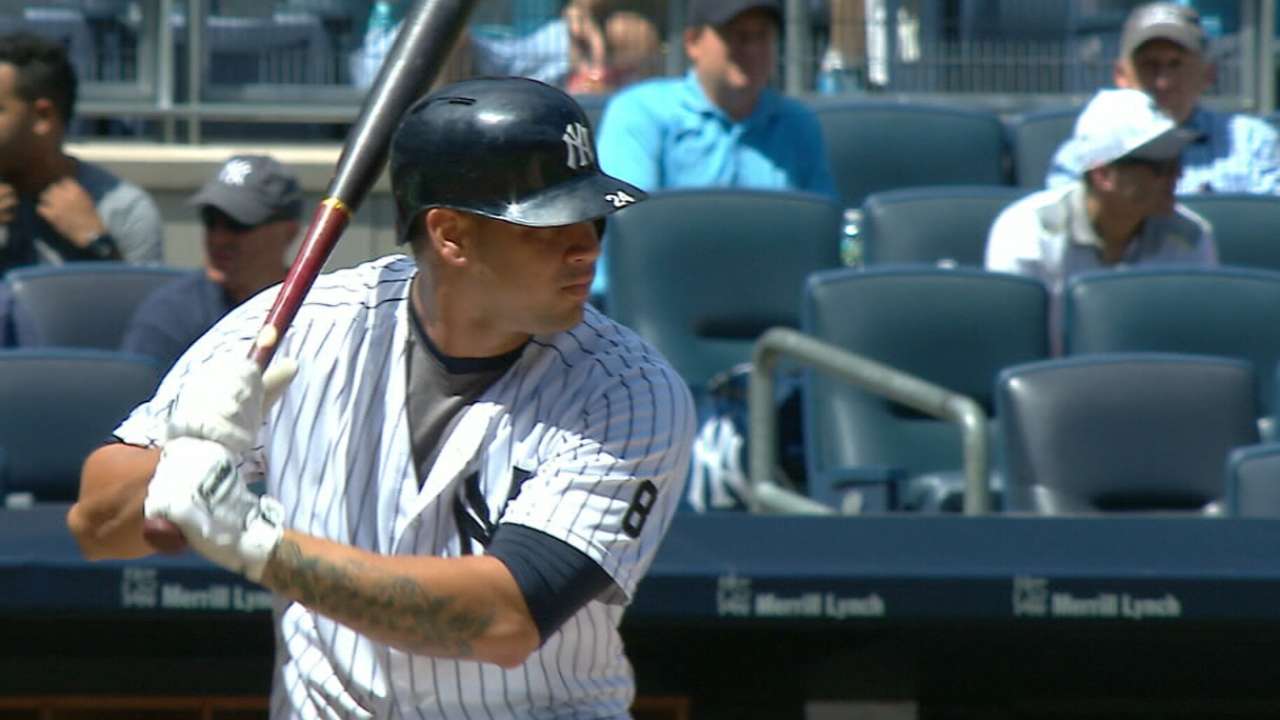 NEW YORK -- Gary Sanchez said Tuesday that he will forego the World Baseball Classic to focus on his role as the Yankees' starting catcher.
Sanchez, a Dominican Republic native, said no one with the Yankees asked him to skip the tournament.
"This was a really hard decision, but I chose not to play in the WBC," Sanchez said. "I've only been in the big leagues about two months, and I know it went well, but I still think there's a lot I have to do preparation-wise to be able to catch for a full season for the first time."
Sanchez was being honored at the annual Thurman Munson awards dinner at the Grand Hyatt. He said he leaves Wednesday for Florida.
Mark Newman is enterprise editor of MLB.com and a baseball writer since 1990. Read and join other baseball fans on his MLB.com community blog. This story was not subject to the approval of Major League Baseball or its clubs.