Which players might surprise for clubs in '17?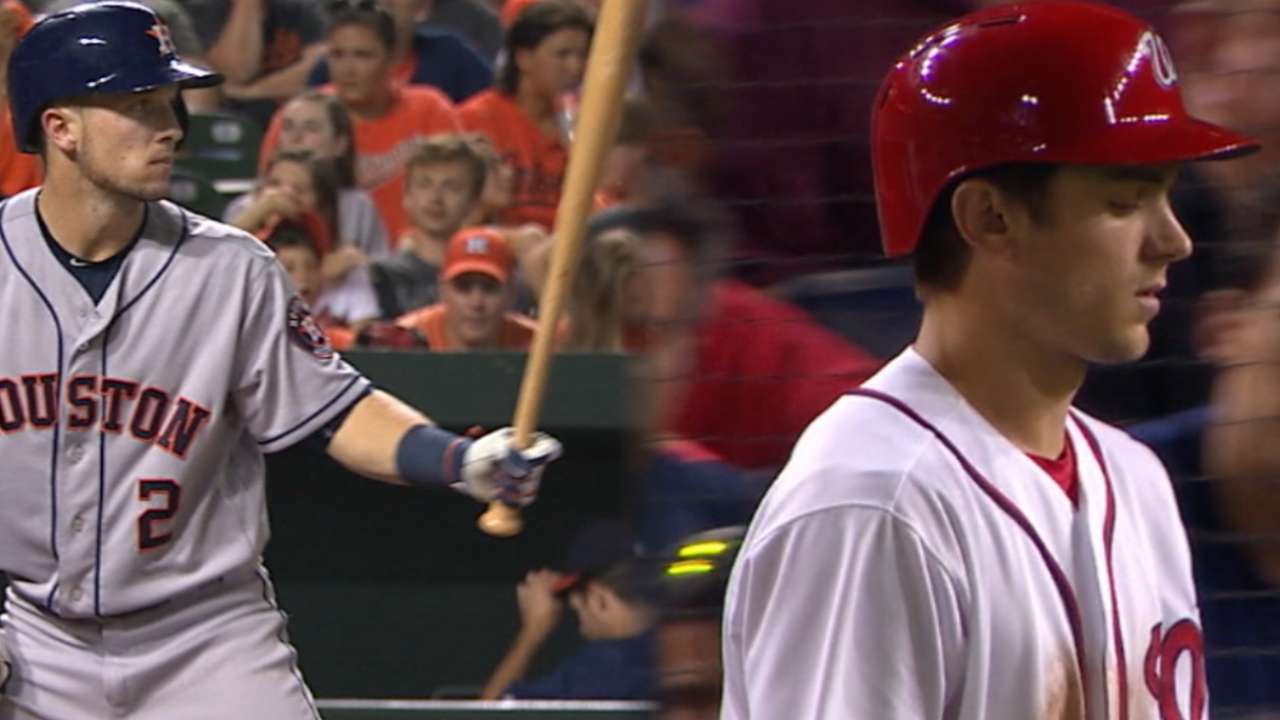 In the Major Leagues, big contributions often come from unexpected places. With Spring Training right around the corner, now is the time for some of the best stories of 2017 to begin.
To catch you up on all that's taken place this offseason, MLB.com is taking a look at different aspects of each of the 30 teams this week. Tuesday's installment brings a simple question: Who might surprise for each club in 2017?
Angels: Acquired in a trade with the Twins last summer, 6-foot-9 right-hander Alex Meyer will have a chance to compete for the fifth spot in the rotation and make good on his former status as a highly ranked prospect. More >
Astros: Righty Francis Martes is the club's No. 1 prospect, and the hard-throwing 21-year-old could make his big league debut at some point this season on the heels of a strong 2016 campaign at Double-A. More >
Athletics: Andrew Triggs never was considered a big-time prospect and debuted at the advanced age of 27 last year, but now finds himself as a dark-horse rotation candidate after impressing in 2016. More >
Blue Jays: Dalton Pompey struggled when handed the starting center-field job to begin 2015, but after a year spent almost entirely at Triple-A, the 24-year-old switch-hitter could reclaim a spot in the team's unsettled outfield. More >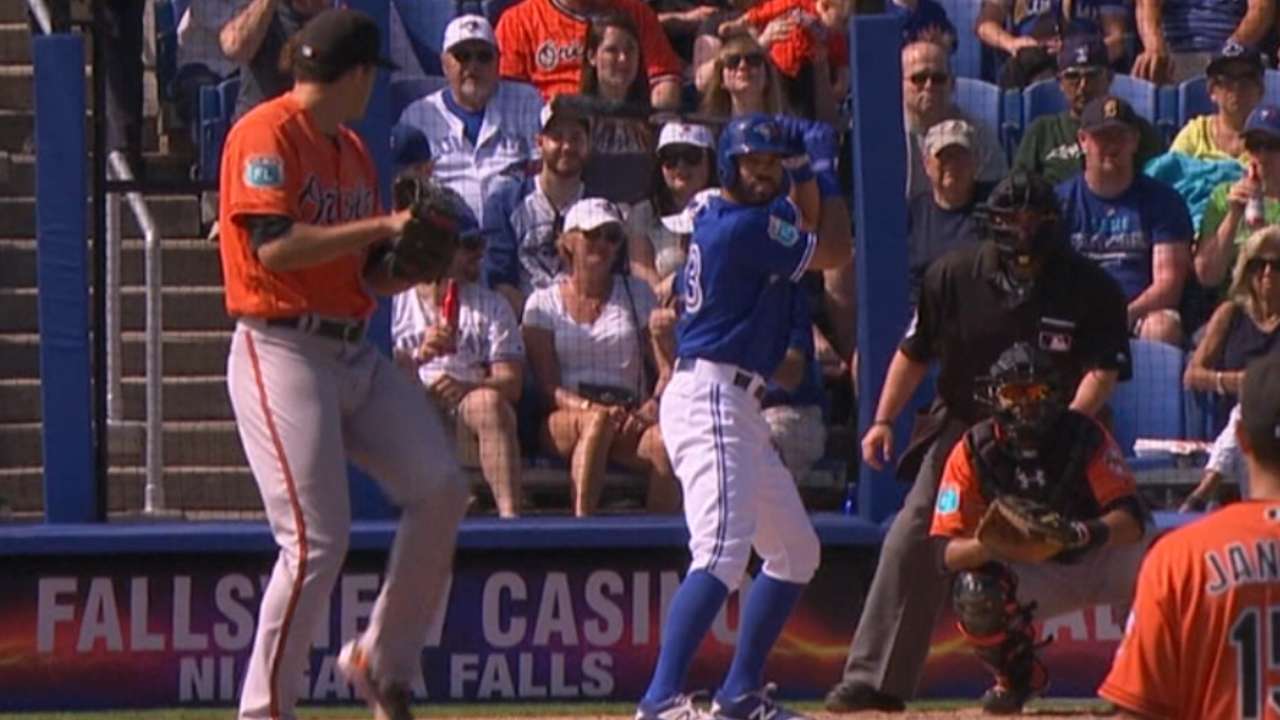 Braves: Lefty A.J. Minter, a second-round pick in the 2015 Draft, returned from Tommy John surgery to enjoy a strong first pro season, reaching Double-A. Could he be Atlanta's next dominant reliever? More >
Brewers: One of the pieces the club landed for Jonathan Lucroy at last year's non-waiver Trade Deadline, outfielder Lewis Brinson is now the organization's top prospect and feels he is ready to contribute in the Majors. More >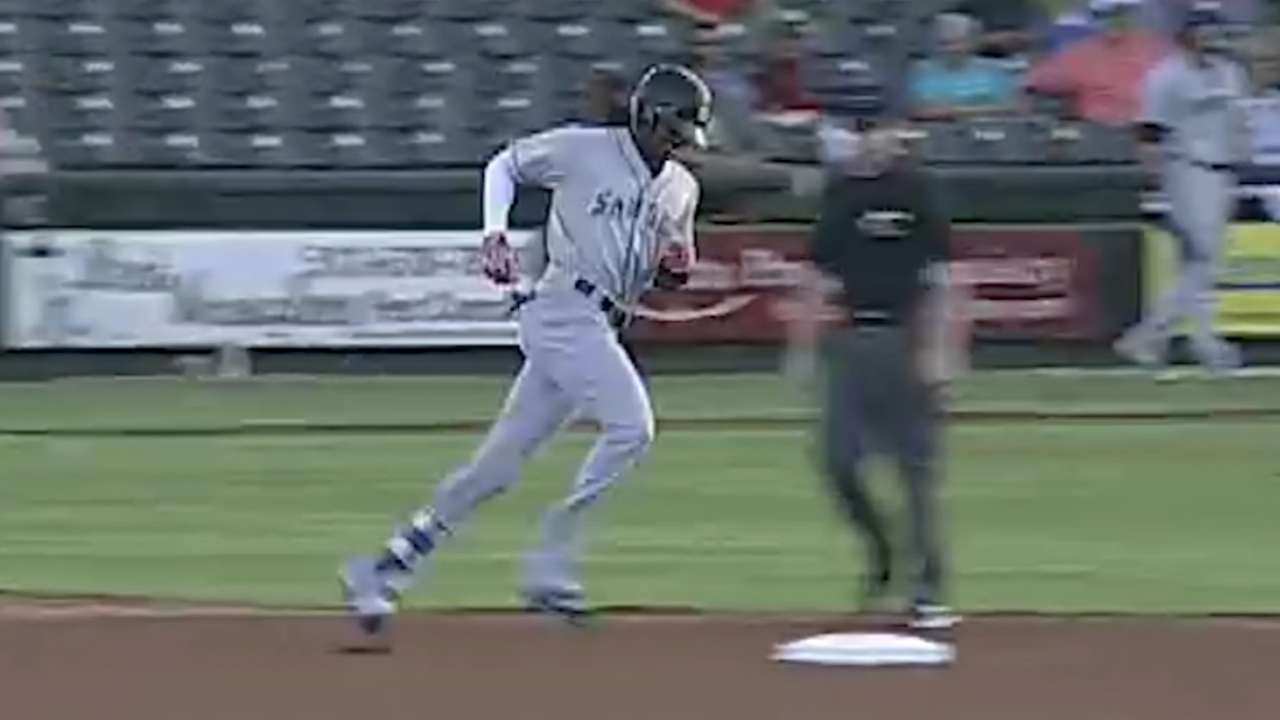 Cardinals: Trevor Rosenthal lost his job as closer during a difficult and injury-marred 2016, but he will be stretched out this spring in preparation for a range of roles. More >
Cubs: With Dexter Fowler gone, Albert Almora Jr. will get the chance to at least share center-field duties in his age-23 season, coming off a solid big league debut. More >
D-backs: Shifted to the bullpen last year, lefty Jared Miller flew through four different Minor League levels before dominating in the Arizona Fall League and earning a non-roster invitation to camp this spring. More >
Dodgers: Starter Scott Kazmir and outfielder Andre Ethier both have bounced back before, and both feel healthy and ready to do so again coming off frustrating 2016 seasons. More >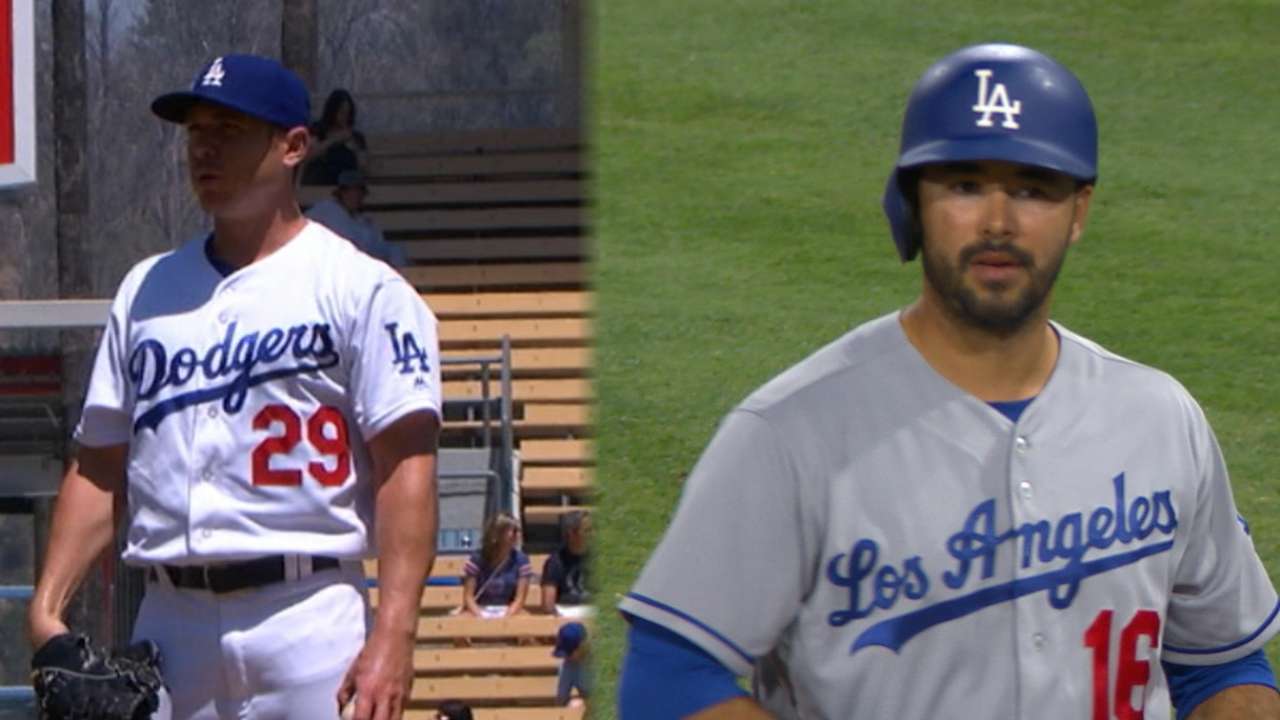 Giants: A first-round pick in the 2014 Draft, righty Tyler Beede pitched well at Double-A last year and could rise to the top of a crowded field competing for the No. 5 spot in the rotation. More >
Indians: Yan Gomes is likely to open the season as the No. 1 catcher, but as Roberto Perez showed during the playoffs last October, he is more than capable behind the plate. More >
Mariners: The organization's reigning Minor League Pitcher of the Year, righty Andrew Moore rose to Double-A last season and could be ready to step into the Seattle rotation sooner rather than later. More >
Marlins: Hard-throwing righty Jose Urena is out of options, so Miami has incentive to carve out a role for him at the big league level this year, perhaps in long relief. More >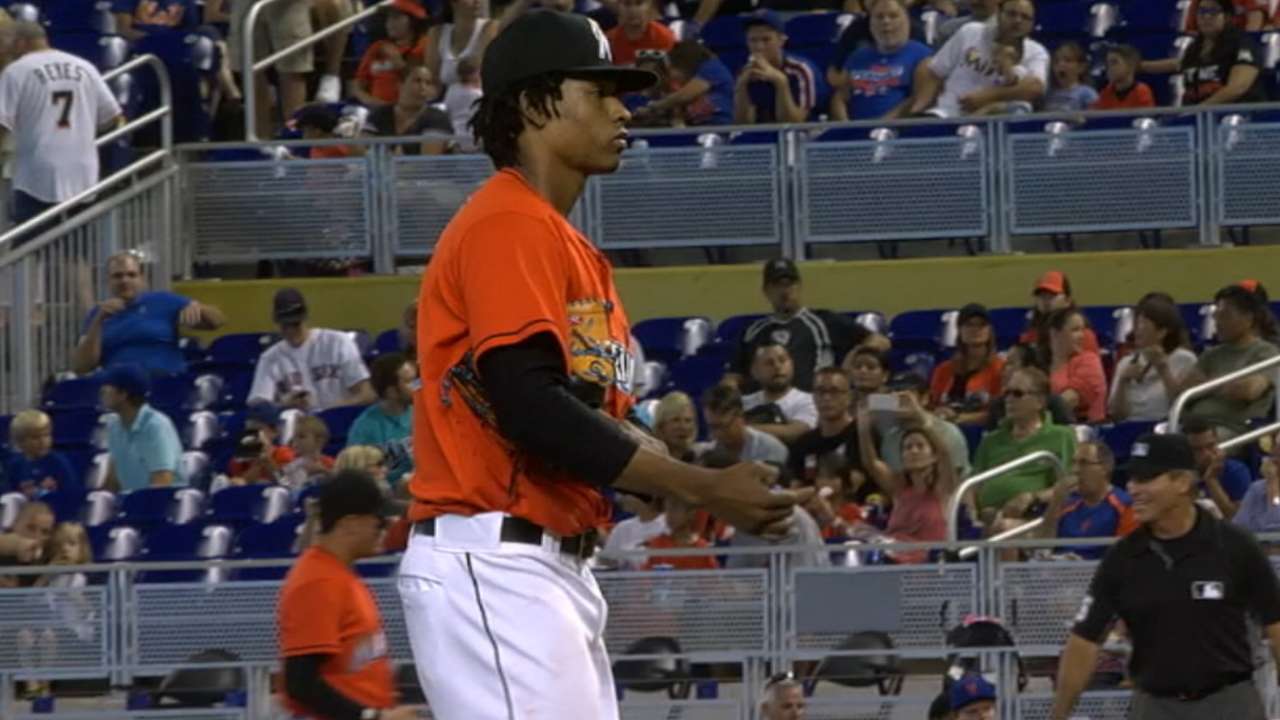 Mets: The team's outfield is crowded, but as a right-handed batter and legitimate defensive presence in center, Juan Lagares shouldn't lack for opportunities to make an impact. More >
Nationals: The club's five-man rotation is set, but prospect Austin Voth could turn out to be a key insurance policy in case of an injury, following the righty's solid season at Triple-A. More >
Orioles: After making the club as a Rule 5 Draft pick last spring, but finishing the season on the disabled list, speedy outfielder Joey Rickard could land a roster spot again in 2017. More >
Padres: Acquired in last summer's Andrew Cashner trade with the Marlins while rehabbing from Tommy John surgery, Carter Capps is set to bring his unorthodox delivery and blazing fastball to the club's bullpen. More >
Phillies: Tommy Joseph found success in a part-time role as a rookie, and with the Ryan Howard era now over in Philly, Joseph could lock down the full-time first-base job in 2017. More >
Pirates: Following a brief debut last year, No. 9 overall prospect Tyler Glasnow will compete for a spot in the Bucs' rotation this spring. More >
Rangers: Delino DeShields worked his way into an everyday center-field role as a Rule 5 Draft pick in 2015, but after losing the job last year, the 24-year-old will look to bounce back in '17. More >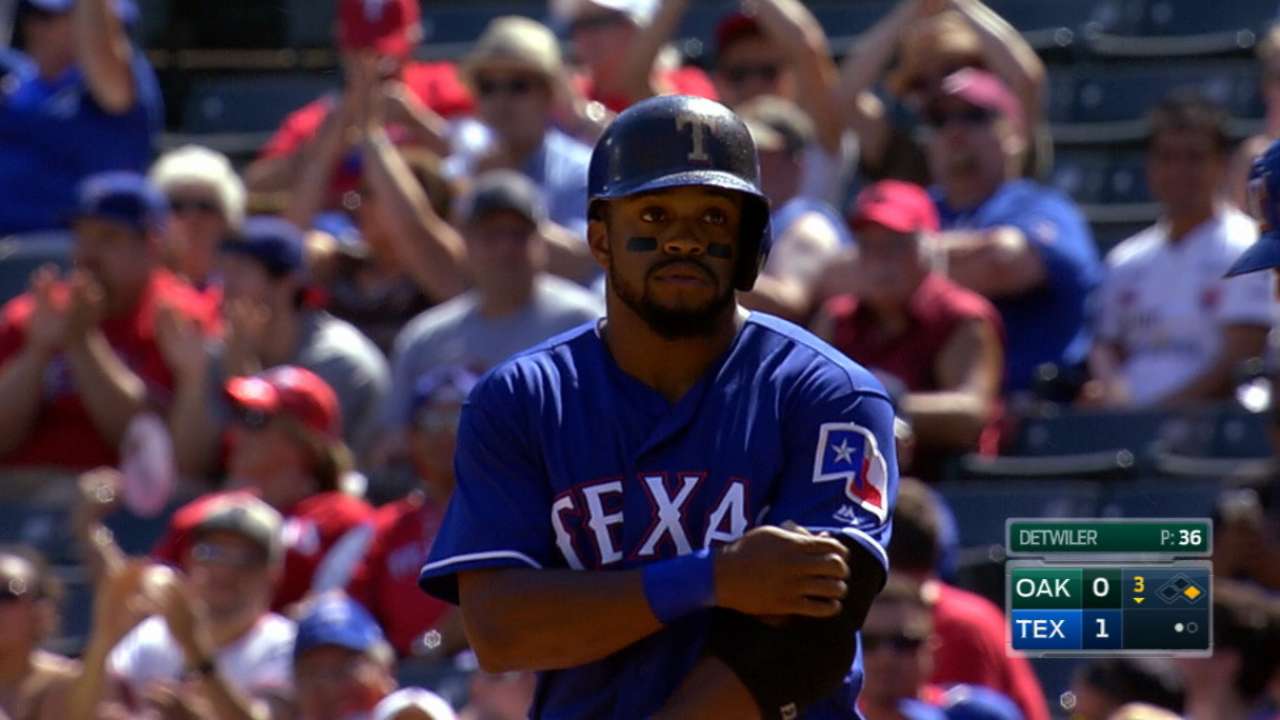 Rays: Tim Beckham hasn't lived up his status as the No. 1 overall pick in the 2008 Draft, but he could become a versatile roster piece this season. More >
Red Sox: Blake Swihart comes into 2017 trying to reclaim a spot as the club's top catcher following a disappointing season that included a detour to the outfield. More >
Reds: Former college basketball player Amir Garrett, Cincinnati's top pitching prospect, has big-time stuff and at least an outside shot of winning a rotation spot this spring. More >
Rockies: Denver native Kyle Freeland, the No. 8 overall pick in the 2014 Draft, will take part in the club's No. 5 starter competition after advancing to Triple-A last year. More >
Royals: Flashing triple-digit heat, righty Josh Staumont struck out more than 12 batters per nine innings in the Minors last year and might be the next big arm to emerge in the Royals' bullpen. More >
Tigers: While it would be a surprise if Joe Jimenez opened the season in the Tigers' bullpen, the club's potential closer of the future may well contribute at some point in 2017. More >
Twins: The door is open for switch-hitter Kennys Vargas to establish himself as Minnesota's everyday designated hitter after the slugger spent the majority of 2016 at Triple-A. More >
White Sox: Matt Davidson's prospect days may be behind him, but the 25-year-old could ride a rebuilt swing to a significant role this season, especially if third baseman Todd Frazier is traded. More >
Yankees: A first-round pick in the 2015 Draft, righty James Kaprielian impressed in the Arizona Fall League after an injury-marred season, and a strong spring would accelerate his trip to the Majors. More >
SPONSORED: Safelite AutoGlass -- the largest windshield replacement company in the United States -- extended its partnership with MLB.com in 2017. From broken windshields to breakout performers, Safelite has you covered.
Andrew Simon is a research analyst for MLB.com. Follow him on Twitter @AndrewSimonMLB. This story was not subject to the approval of Major League Baseball or its clubs.