Machado a star, but will he stay for long haul?
With All-Star 3B under team control through '18, pressure on O's to win now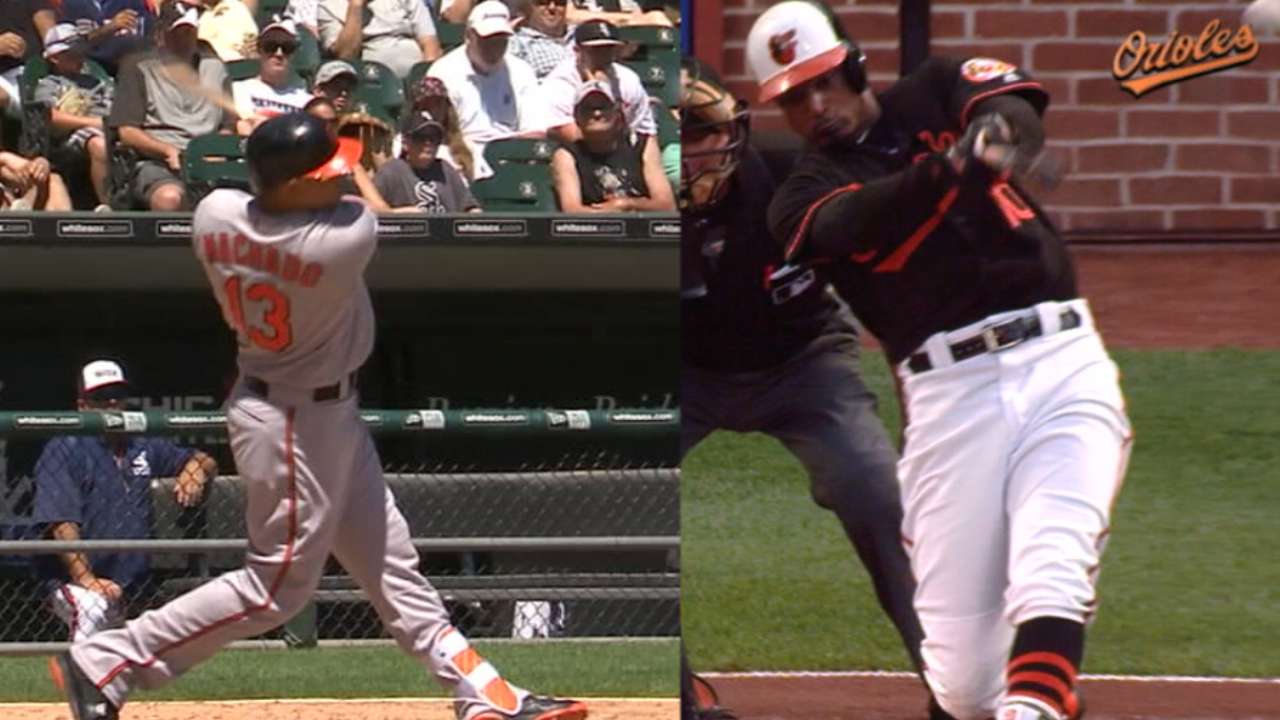 With Spring Training fast approaching, MLB.com will take a look at a different aspect of this year's Orioles squad each day this week. Today's topic: How's your star?
BALTIMORE -- There's no doubt about it: Manny Machado is in his prime.
Yes, Machado is just 24, so the three-time All-Star likely has even better seasons ahead of him. The kind of seasons he's been having for Baltimore -- enough to garner fifth in the American League MVP Award voting last season -- have further cemented his status as one of baseball's elite young players.
• Spring Training: Info | Tickets | Schedule | Gear
But with every web gem Machado makes at third base or home run he hits (at an impressive average distance of 403 feet, according to Statcast™), Orioles fans have started to wonder: Can the organization afford to keep him for the long haul?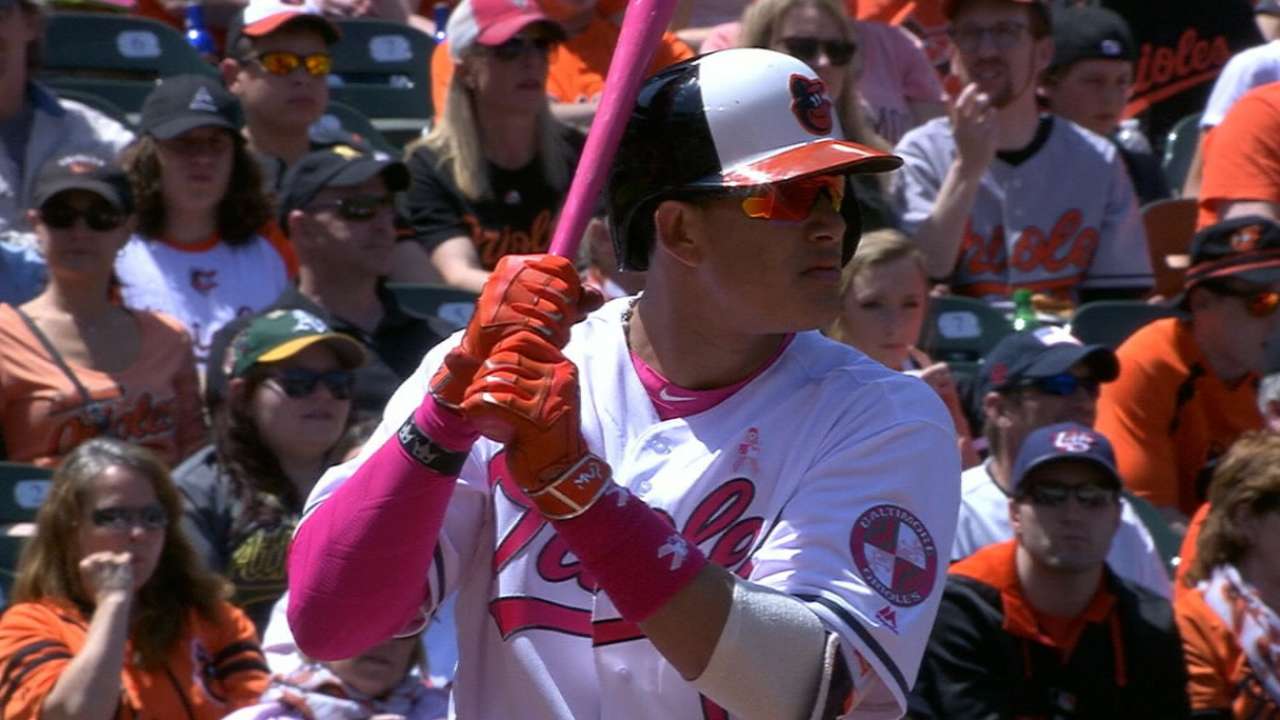 Machado, a Silver Slugger and platinum Gold Glove Award winner, has just two more years of team control remaining. The closer he gets to free agency, the harder it will be for the club to keep him. And that makes the O's window for winning now.
"There's other priorities out there, and I got it. I have two years left, and it's out of my control. I can't go out there and tell them, 'Hey, I want this.' It's not like that," Machado said at last month's O's Fanfest of a potential contract extension. "They know I want to play here. This is my organization. This is the team I want to play for. They drafted me, I came up through the organization. I've done everything with this team. This is the only team I know, so I'm all for it.
• 30 stars ready to shine bright in 2017
"I'd rather win a ring than sign a long-term contract. They're doing the right things to put the right pieces in the right direction, so when the time comes, I know they're going to come up and try to get something done. But for the meantime, we're just trying to go out there and put the best 25 guys out on the field and see what happens."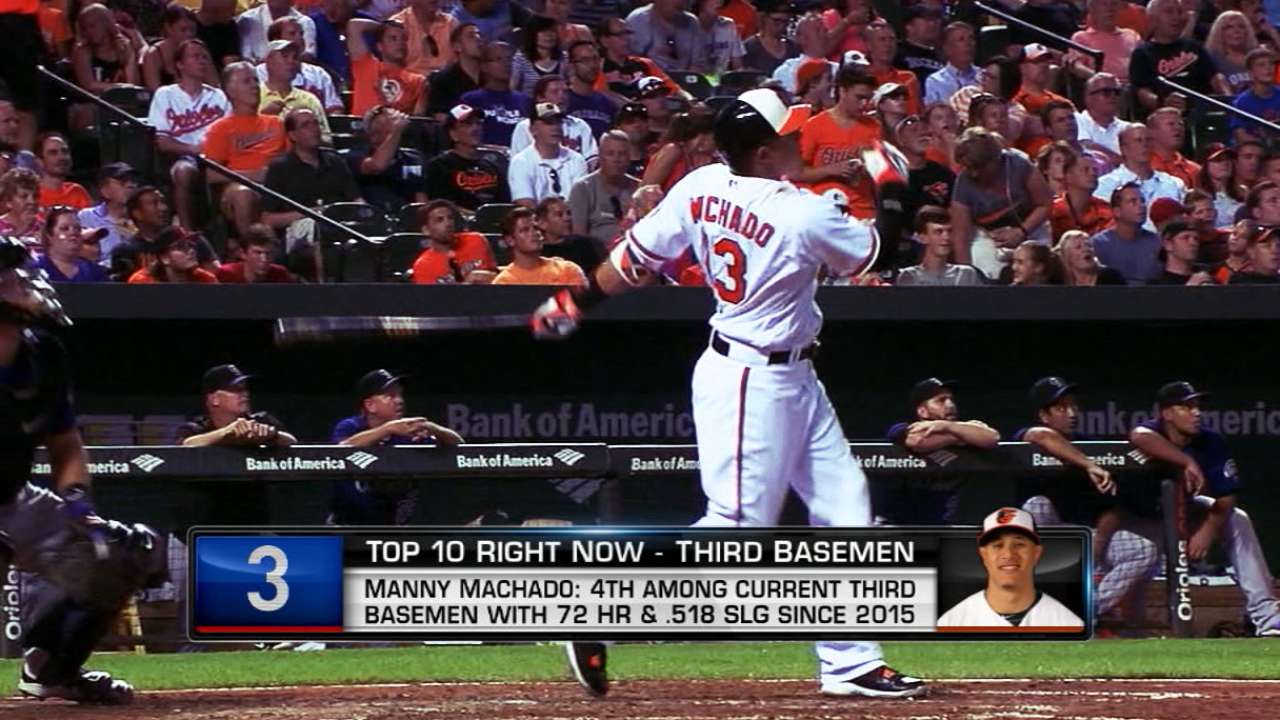 A championship team could help sway Machado to stay. Though another season like 2016 may continue to drive his price -- already with conjecture that he could be in line for a record-breaking deal -- up high. Machado had a career-high 96 RBIs to go with 37 homers, as his power swing started to truly develop. According to Statcast™, Machado's average exit velocity was 92.23 mph (better than baseball's average 89.57 mph) last season. Ideally he'd hit third, which is where the bulk of Machado's homers came from last year, though he also hit first and second as the Orioles tried to spark the top of the order.
Machado said there have been no active discussions to keep him after 2018 and the third baseman is part of large group who can become free agents after that season. With the O's uncertain how long they can keep their star in black and orange, the pressure is on to bring home a title now.
Brittany Ghiroli has covered the Orioles for MLB.com since 2010. Read her blog, Britt's Bird Watch, follow her on Facebook and Twitter @britt_ghiroli, and listen to her podcast. This story was not subject to the approval of Major League Baseball or its clubs.