MLB.com Columnist
Fred Zinkie
Fantasy411 chat: Who should be a keeper?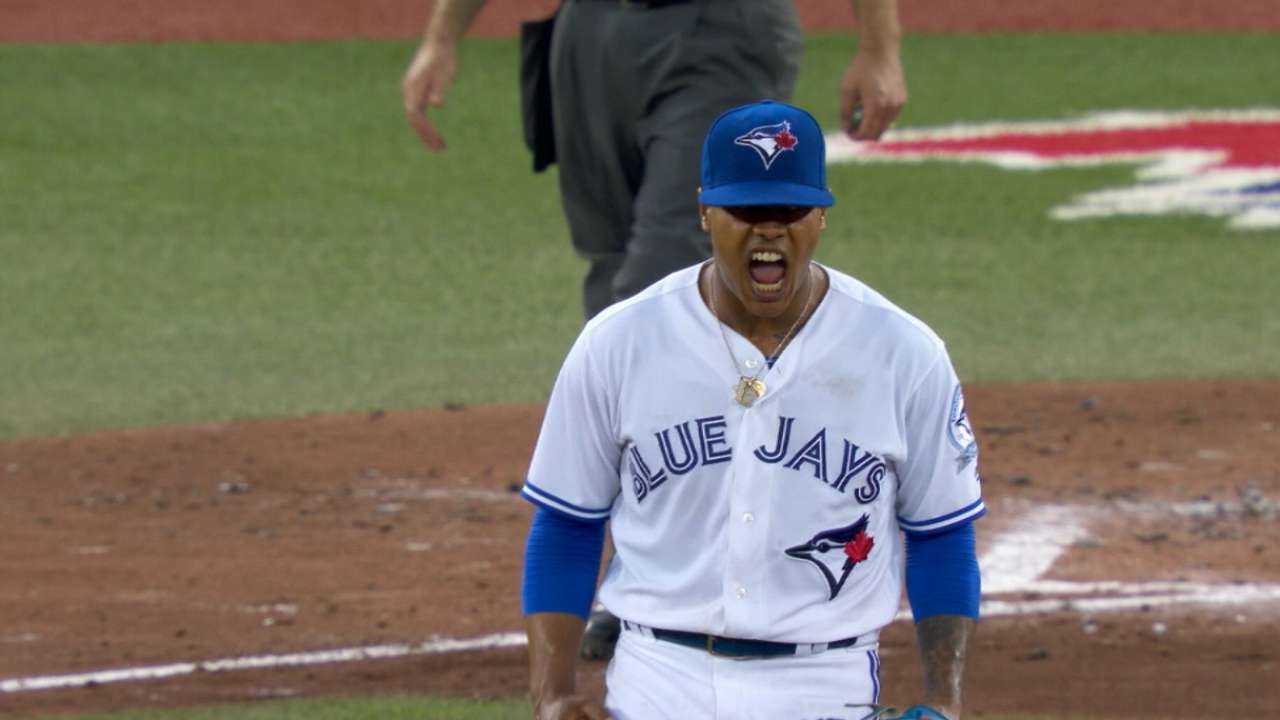 Fred Zinkie: Keep Stroman. He could make notable improvements this year.
@davesull4: I had Lorenzo Cain as a solid keeper, but he seems to be going late in mocks. Am I wrong or are they wrong?
Zinkie: It depends on your keeper number. But overall, Cain is a top 100 asset.
@bricksivy4417: With lack of depth at catcher, who are some solid late-round options in a 10-team league?
Zinkie: Welington Castillo is a solid choice. Also, Brian McCann and Russell Martin.
@daksincredible: Should I keep Adam Wainwright, Michael Wacha or Dallas Keuchel?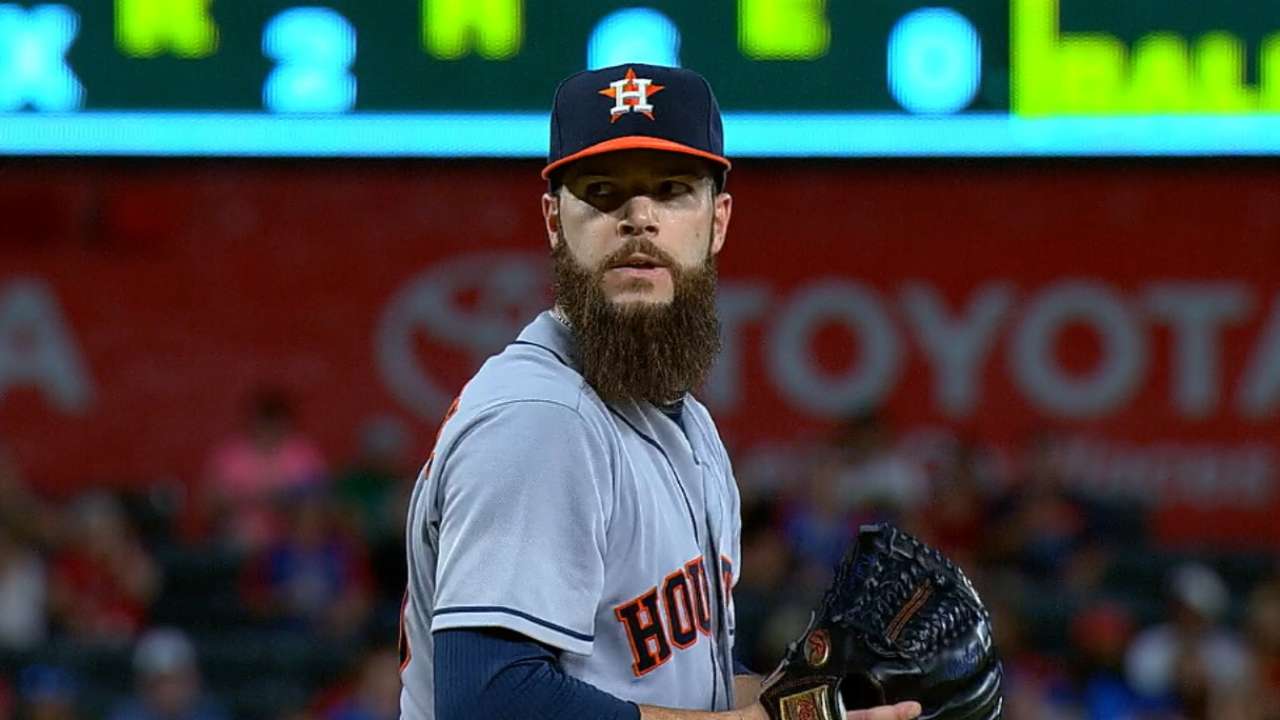 Zinkie: Go with Keuchel. He could have a solid bounce-back season.
@Sherrymon: Would you rather own Jose Bautista or A.J. Pollock?
Zinkie: I would take Pollock. If healthy, he could be a top 20 hitter this season.
@jpabloff92: Would you rather draft Kris Bryant or Nolan Arenado?
Zinkie: I'll take Bryant. Similar power and a little bit of speed. Both players are top 5 assets.
@nathan_meyers: Would you keep Keuchel over Dylan Bundy or Eduardo Rodriguez in a dynasty league?
Zinkie: Yes, even in a dynasty league, I would take Keuchel. Bundy and Rodriguez still have much to prove.
@Horst3Jeremy: Should I take Max Scherzer or Madison Bumgarner?
Zinkie: Go with Scherzer. He can produce a strikeout total that Bumgarner cannot match.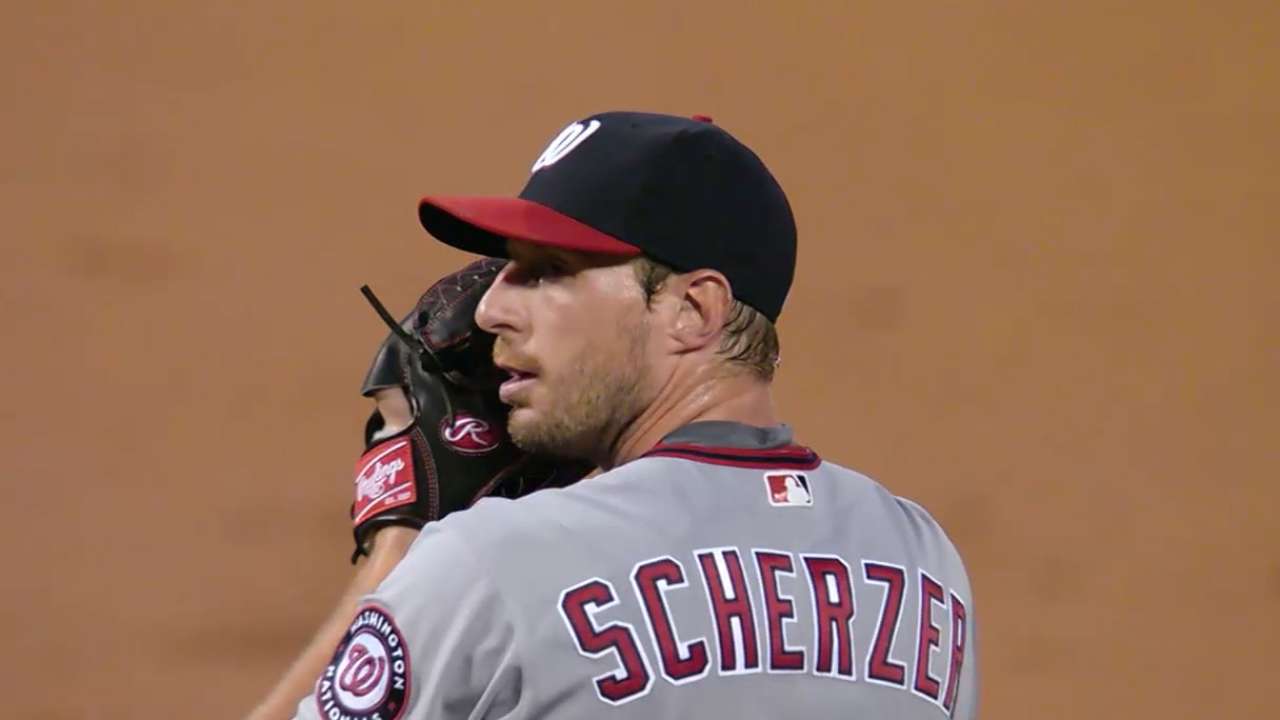 @Fmonegro27: Should I draft Vince Velasquez or Wacha?
Zinkie: Go with Velasquez. Both players are unreliable assets, but Velasquez has a higher ceiling.
@CoryBaker13: Do you prefer Jake Arrieta or Jon Lester?
Zinkie: Lester. Arrieta needs to make improvements on the control he showed in 2016. No issues for Lester right now.
@WilTKing: How much do you trust Gary Sanchez? Where does he rank overall?
Zinkie: I trust him to produce 25 homers. Maybe 30. He's roughly a top 50 asset in a one-catcher league.
@Ben_Booshan: Would you rather keep Trevor Story or Andrew Benintendi?
Zinkie: I'll keep Story. I know Benintendi has a bright future. But Story could rake at Coors for a long time.
@daavid_cardoso: Who should I keep out of Andrew Miller, Keuchel, Sonny Gray and Jean Segura?
Zinkie: I would keep Segura. His regression won't be as large as some expect.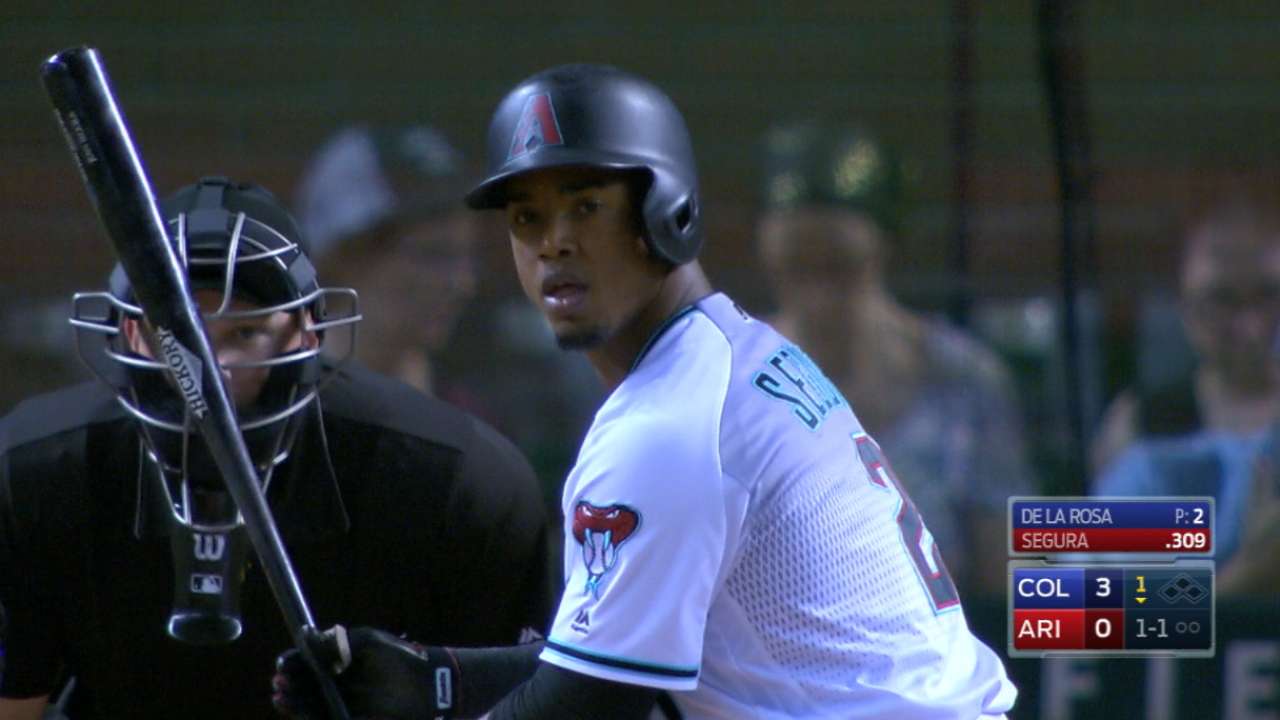 @VincentElisar: Could I pick Trea Turner ninth or 10th overall?
Zinkie: Nothing wrong with that decision. Be sure to pair him with a reliable power hitter in the second round.
@rlorenzin33: Do you think J.P. Crawford could ever match (or surpass) Xander Bogaerts' fantasy production?
Zinkie: It's possible, but I believe that it is very unlikely.
@echo_selzer: Does Jon Gray have monster upside? Or is Coors Field always going to limit him?
Zinkie: Yes and yes. He is worth a mid-round pick in mixed leagues.
@MauroCinicolo: In a keeper league, should I trade Andrew McCutchen for Story and Jackie Bradley Jr.?
Zinkie: Without a doubt, yes.
@burn_spear: In a dynasty league, do you pefer Arodys Vizcaino, Cam Bedrosian or Adam Ottavino?
Zinkie: Bedrosian. He could be the Angels' closer on Opening Day.
@stevebell70: Please pick one for my last keeper: Roberto Osuna, Jerad Eickhoff or Anthony DeSclafani.
Zinkie: Definitely Osuna. He's a top 10 closer.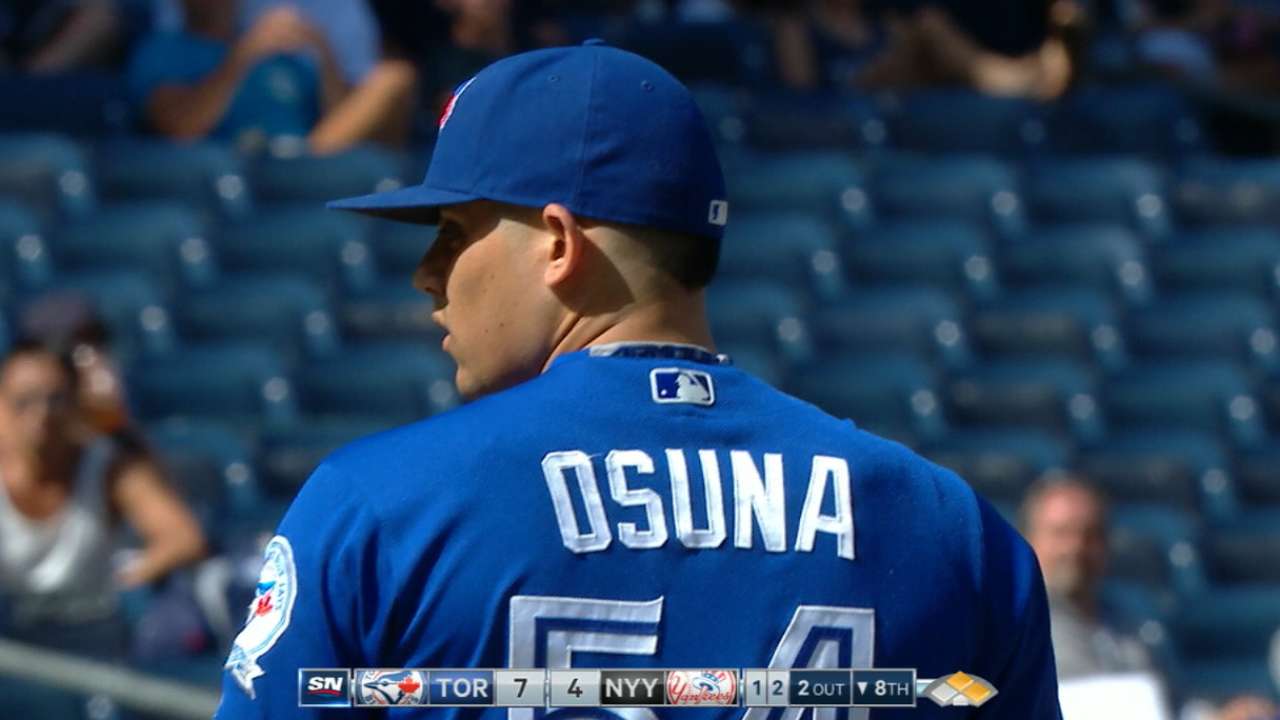 @Showtiime27: I traded Albert Pujols for Rich Hill. Did I make a good trade?
Zinkie: It's a fair trade. Plenty of risk/reward on each side. Of the two, I prefer Hill.
@parkher92: Do you prefer Alex Bregman or Dansby Swanson this year?
Zinkie: Definitely Bregman. He's talented, and the Astros' lineup looks deep.
@JoeyCherwinski: In a head-to-head points league, would it be smarter to have my first pick be a superstar pitcher or position player?
Zinkie: In H2H, it's pretty balanced. I'll still go with the hitter in most cases. But Clayton Kershaw and Scherzer belong in the first round.
@rlorenzin33: What kind of stat line do you project for Anthony Rendon? Could he be a top 10 third baseman?
Zinkie: Roughly 20 homers, 10 steals, 90-95 RBIs. He ranks around 10th to 12th at his position.
Fred Zinkie is the lead fantasy baseball writer for MLB.com. Follow him on Twitter at @FredZinkieMLB. This story was not subject to the approval of Major League Baseball or its clubs.