MLB.com Columnist
Tracy Ringolsby
Veteran scout Hughes coveted multisport athletes
Hughes drafted and signed Elway and Lynch, passed on Brady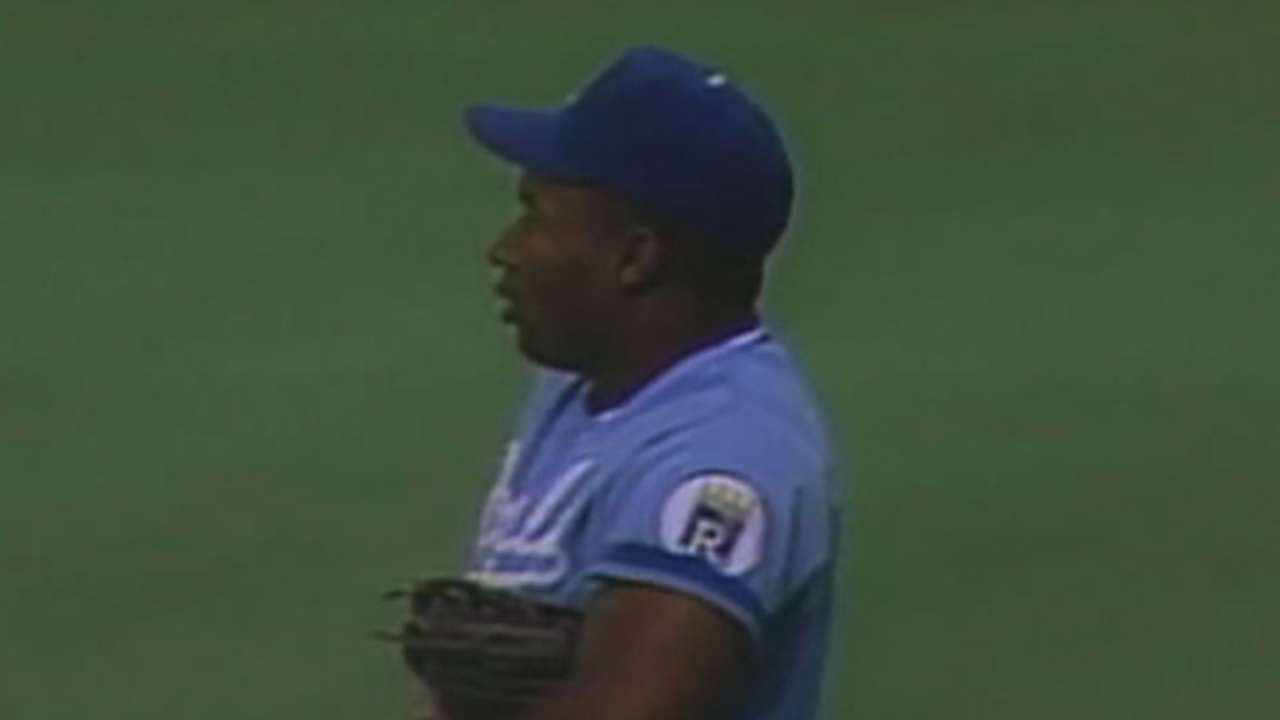 During his days as an amateur scout and scouting director, Gary Hughes always kept his eye on multisport athletes. Among the players he evaluated and signed were current NFL general managers John Elway of the Broncos and John Lynch of the 49ers, both of whom played one year in Class A Short-Season ball before focusing back on football.
One football player he passed on, however, was Tom Brady, who will be looking to guide the Patriots to a fifth Super Bowl title during his 17-year career on Sunday in Houston. Brady was a decent high school catching prospect, and he was selected in the 18th round by the Montreal Expos when he came out of high school in 1995.
Brady never gave baseball serious consideration. He opted instead to attend Michigan, and in 2000, was a sixth-round pick of the Patriots. Brady has been their starting quarterback since '01, which, as Hughes said, underscores the fact that Brady made the right choice.
Hughes discusses the lure of multisport athletes in this week's Q&A:
MLB.com: With your penchant for multisport athletes, how did you miss on Brady?
Hughes: I thought he was going to be a better football player (laughter). I knew his father. And Tom Martinez, who mentored (Brady), was a good friend. I knew (Brady) was committed to playing football. He would have been an intriguing prospect. He was catcher built like Bob Melvin and Tim Laker -- tall and slender. Left-handed hitter and had power. He threw well. But he was very committed to football. That was what drove him.
MLB.com: Given his focus and the success he had at Michigan, he was still only a sixth-round draft choice in the NFL.
Hughes: Interesting. He started his last two years, following Brian Griese at Michigan. He beat out another baseball player for the job at Michigan, Drew Henson. Henson was a high draft pick with the Yankees and played in their system. He had some big league time (eight games combined in the 2002-03 seasons). But he was drafted in the NFL, too, and wound up playing with the Cowboys, Vikings and Lions.
MLB.com: What happened to him?
Hughes: He's scouting for the Yankees. When he came out of high school, they thought he might be the next Jeter, but football had a strong pull on him.
MLB.com: You did draft your share of football players, though.
Hughes: The year before Brady was drafted, in 1994, we took Josh Booty No. 1 in Florida. He got to the big leagues, but then quit baseball to go to LSU and play football. Two years later, he was in the NFL. He played two years with Cleveland. He was a sixth-round draft of the Seahawks, but just made the practice team. He also spent some time with the Raiders, but never on the active roster.
MLB.com: Do you remember who you drafted in the 18th round in 1994 when Brady went to the Expos? Jeremy Ross.
Hughes: Neither he nor Brady have a Topps baseball card.
MLB.com: But you did like the multisport athlete, didn't you?
Hughes: Athletes. We took Hines Ward out of high school. Our scout really wanted to sign him. I told him it wouldn't be fair. (Ward) came from a tough family situation, and I didn't feel it was right. I saw him in a workout. He had a terrible swing. Thought he was one of those great athletes who wouldn't be able to play baseball. He was so highly thought of in football. I felt that's where he belonged.
We did take Pat Leahy, nephew of Frank Leahy. Took Erick Strickland, too, out of high school. I encouraged him, "Go ahead and play basketball [at Nebraska]. You are a little guy." Knew I got that one right when he signed his $13 million contract in the NBA. He was one of the models for the first Marlins uniforms.
MLB.com: Looking at the Serra High Hall of Fame, pretty impressive group.
Hughes: Well, on the team I played on, we had two big leaguers -- Jim Fregosi at short and Tim Cullen at third. We're talking Barry Bonds, Brady, Gregg Jefferies, Dan Serafini and Lynn Swann. That's just to mention a few.
MLB.com: I do remember Fregosi used to say he played shortstop and you played left field, and he would tell you to lean up against the fence so you don't get in his way.
Hughes: There is a lot of truth to that, but I did outhit Fregosi our senior year. When I went into the school Hall of Fame, my coach had a scrapbook his wife kept from the team. Our senior year was the first championship of the school. Tim Cullen and I were co-captains. I thought, "That's nice."
Four or five years later, I'm looking through it, there's an article on the all-league team, and I was on it. I will say off the top, it was a weak year for outfielders. They put the players' name, school, position and batting average. I'm looking at it and thought, "Oh my god, I outhit Jim in batting average." He got me in home runs, doubles, triples, RBIs and total bases -- inconsequential stats. I nailed him in batting average.
The next April, I ran into him in the ballpark in San Diego at the start of the season. I had a nice birthday card for him. He opened it, and inside I had a copy of the all-league team, and the batting averages were highlighted. He carried it for years showing it to people. To this day, Jimmy Jr. introduces me as "Gary Hughes -- he outhit my father in high school."
Tracy Ringolsby is a columnist for MLB.com. This story was not subject to the approval of Major League Baseball or its clubs.