Inbox: Do Giants need an outfield upgrade?
Fans ask about Span, weigh in on Hwang and express concern over Hall votes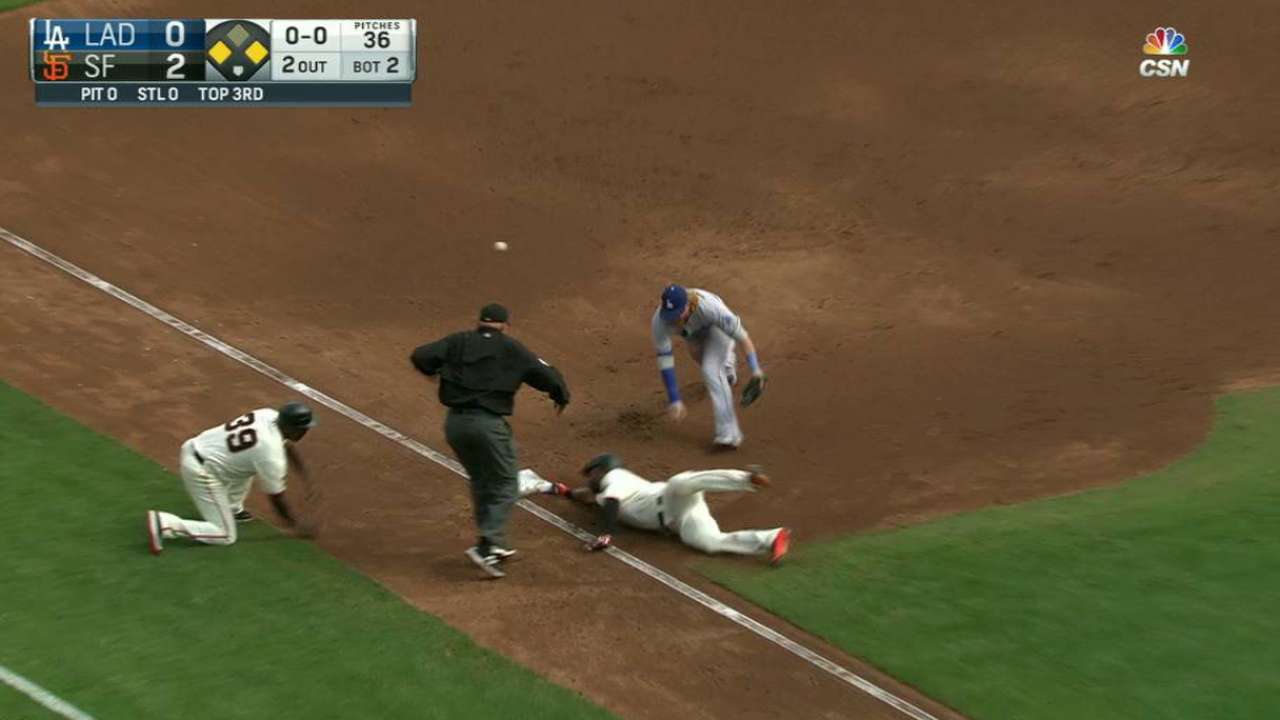 Why are the Giants paying $10 million (annual average) to Denard Span, who isn't producing at all? Why are they always hesitant to sign hitters? Do they really think that Jarrett Parker, Mac Williamson and Gorkys Hernandez will do the job in left field? They can't afford a top, marquee, elite hitter; they can't trade; are they afraid of losing prospects? We need an aggressive general manager like Boston's Dave Dombrowski!
-- Andrew P., San Francisco
Take deep, even breaths. Sit and focus on maintaining good posture or lie down if you wish -- whatever makes you feel most comfortable. Feel connected to the earth. Now we'll discuss what disturbs you about the Giants.
Span may not have been injured last year, but he was definitely hurting. Yes, I'm using figures of speech that'll probably anger you all over again. Simply stated, Span still was recovering from hip, back and core injuries that limited him to 61 games with Washington in 2015. The Giants knew this when they signed Span, so they weren't surprised when his first-half slash line last season went .248/.328/.343 with four homers. The center fielder's corresponding second-half statistics were .287/.336/.429 with seven homers. If Span can sustain what he did beginning last August, he'll reward the Giants' faith in him.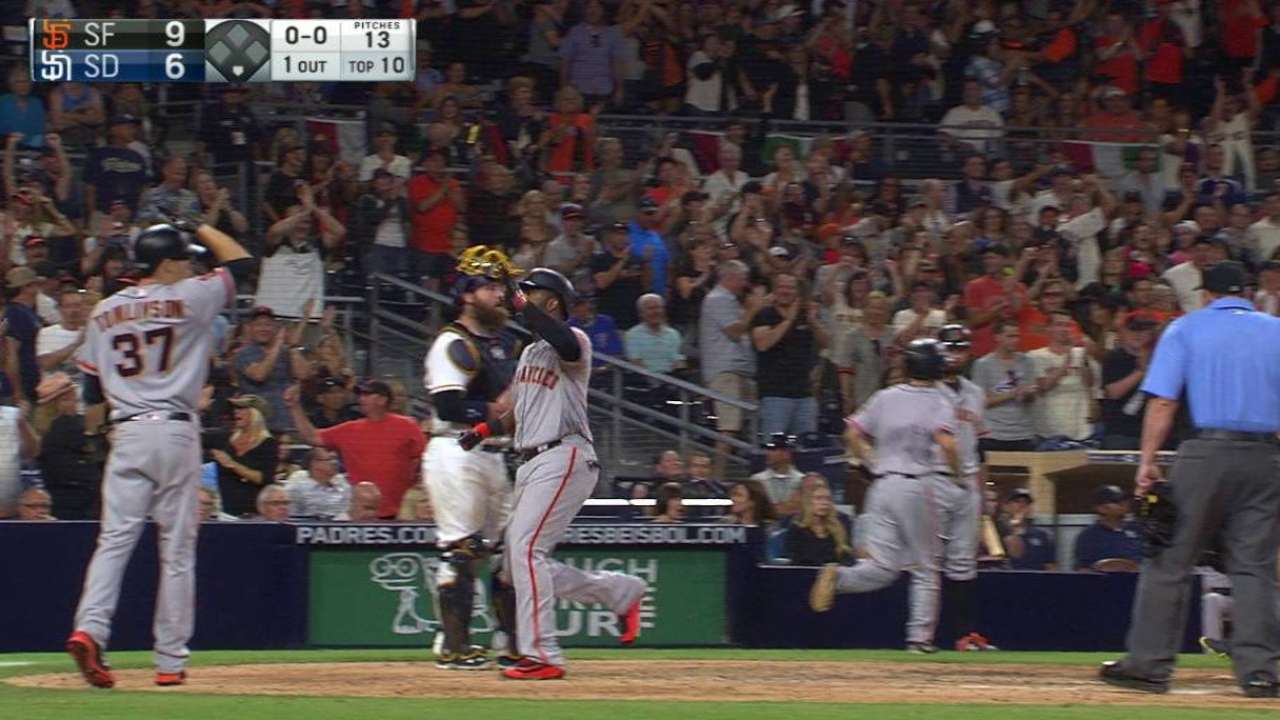 Regarding your remarks about signing a free-agent hitter, remember that forging a deal always requires a mutual agreement. "Agreeable" isn't a term that accomplished hitters use when describing AT&T Park. In other words, they don't want to play here.
As for the wisdom of trading prospects, bear in mind that Johnny Cueto can opt out of his contract after this season and that Span and right fielder Hunter Pence can become free agents following 2018. The Giants might be a little more inclined to hold on to their promising youngsters unless the right deal comes along.
I sincerely agree that Dombrowski is a superb baseball executive. And I'll wager that none of his teams will ever again get swept by the Giants in the World Series, which was the fate that his Detroit Tigers endured in 2012.
• Submit a question to the Giants Inbox
I have to say what a great signing Jae-gyun Hwang is for the Giants. I spent five years teaching English in Busan, the city in Korea where the Lotte Giants (Hwang's former team) are located. Hwang has the glove and instincts to play third base. He took his chances on the field and showed a very solid bat. I really think he could have a better career in the league than Pittsburgh's Jung Ho Kang, because of his approach to the game.
-- Michael H., Zhuhai, China
Kang hit 36 home runs for Pittsburgh during the previous two seasons. If Hwang earns regular playing time with the Giants, he won't need to match Kang's power to be considered a success. Merely approaching that total will impress fans and teammates alike.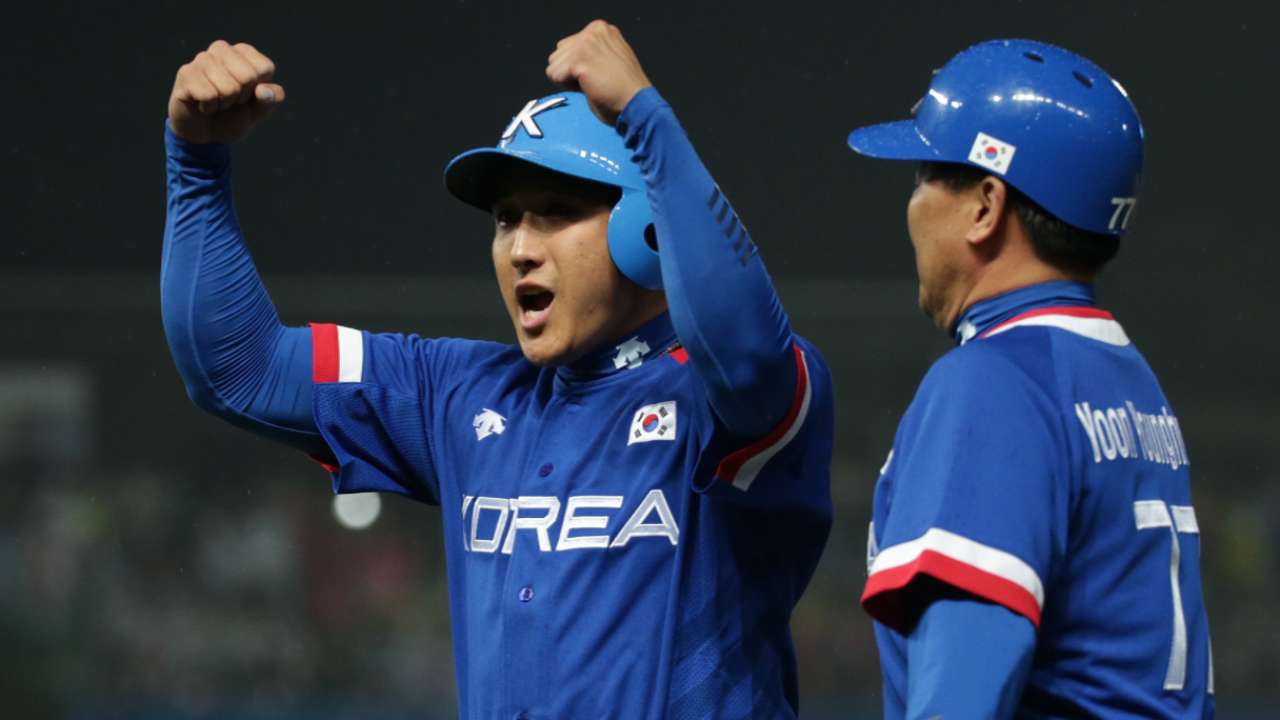 Giants third basemen have ranked 11th or lower in home runs among National League clubs in three of the last five years. San Francisco's third sackers haven't exceeded 20 homers since they totaled 25 in 2011. Pablo Sandoval, who has fled to Boston, hit 21 of them (he also had one while playing first base and another as a designated hitter).
I am wondering what kind and how much behind-the-scene politicking is influencing the BBWAA Hall of Fame voters. Multiple Giants alumni have legitimate resumes, but are other factors influencing the voters more intensely than the players' on-field accomplishments?
-- Paul L., San Francisco
I am fortunate and privileged to receive a Hall of Fame ballot. Not once has another writer tried to sway my vote. Nor have I ever tried to strong-arm a voter in an attempt to change his or her mind. Occasionally, a ballclub's media relations department might gather convincing statistics favoring a player from that team and disseminate that information in hopes of enlightening writers. Such campaigns tend to have mixed success. Yet if any "politicking" is occurring, it's escaping me.
Giants alumni who come to mind as candidates for Cooperstown include Barry Bonds, Jeff Kent and Will Clark. Bonds appears to have established momentum among the voters and is more likely than not to gain election eventually. Kent receives embarrassingly low support and I can't explain it. Clark was on last year's Today's Game Era ballot -- a spinoff of what was formerly known as the Veterans' Committee -- and didn't get a vote.
Chris Haft has covered the Giants since 2005, and for MLB.com since 2007. Follow him on Twitter at @sfgiantsbeat and listen to his podcast. This story was not subject to the approval of Major League Baseball or its clubs.