Inbox: Will Bryant hit second again for Cubs?
After getting majority of at-bats there in 2016, reigning MVP could be back at No. 2 slot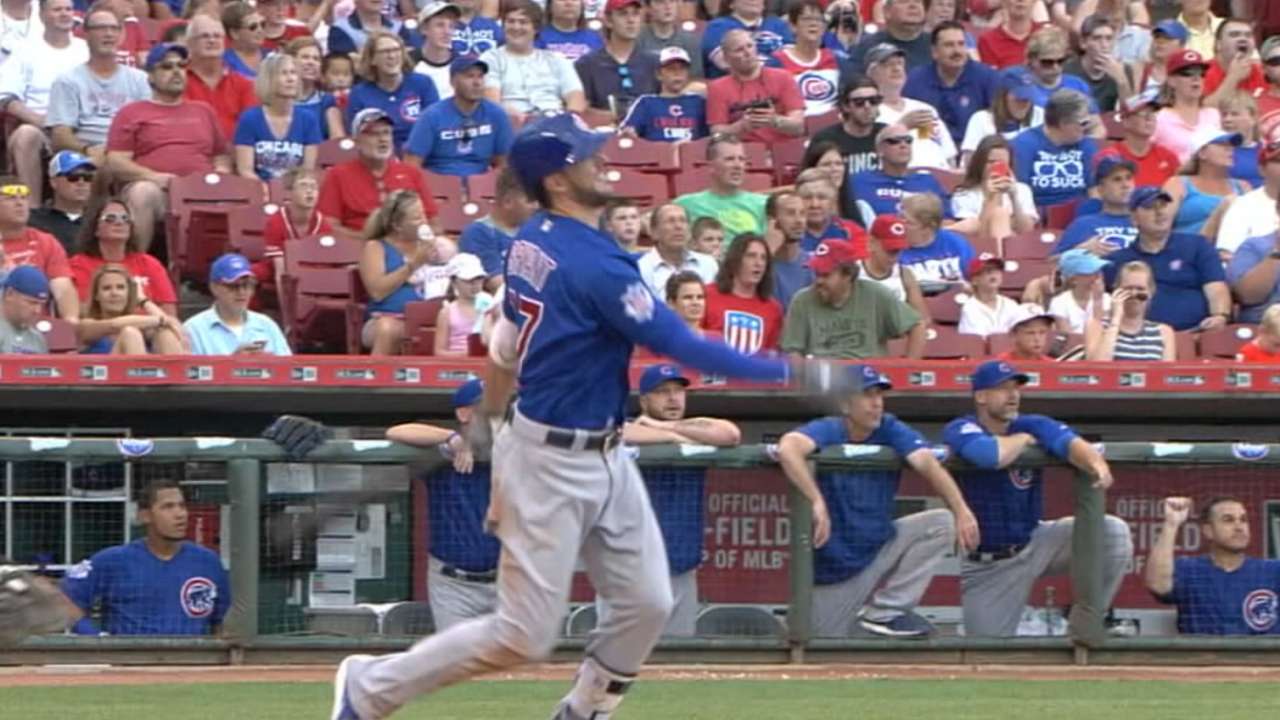 CHICAGO -- Kris Bryant, Kyle Schwarber, Wrigley Field and some home run trivia are among the topics in the latest Cubs Inbox.
• Submit a question to the Cubs Inbox
I have never really been comfortable with it because I don't think he gets to see enough pitches there, but can you tell us why Joe Maddon started putting Kris Bryant in the No. 2 spot in the batting order, and do you see that trend continuing in 2017? -- Dave W., Naperville, Ill.
Maddon likes having a left, right, left, right mix in the lineup. He also wanted to protect Anthony Rizzo with the right-handed-hitting Bryant and switch-hitter Ben Zobrist, calling it a "Rizzo sandwich." Maddon tried Bryant batting behind the first baseman, but the lineup seemed to work better with Bryant hitting ahead of Rizzo. By batting second, Bryant does get more at-bats, which is a good thing. And since Bryant won National League Most Valuable Player honors hitting No. 2 for most of 2016, he'll probably be there again this year.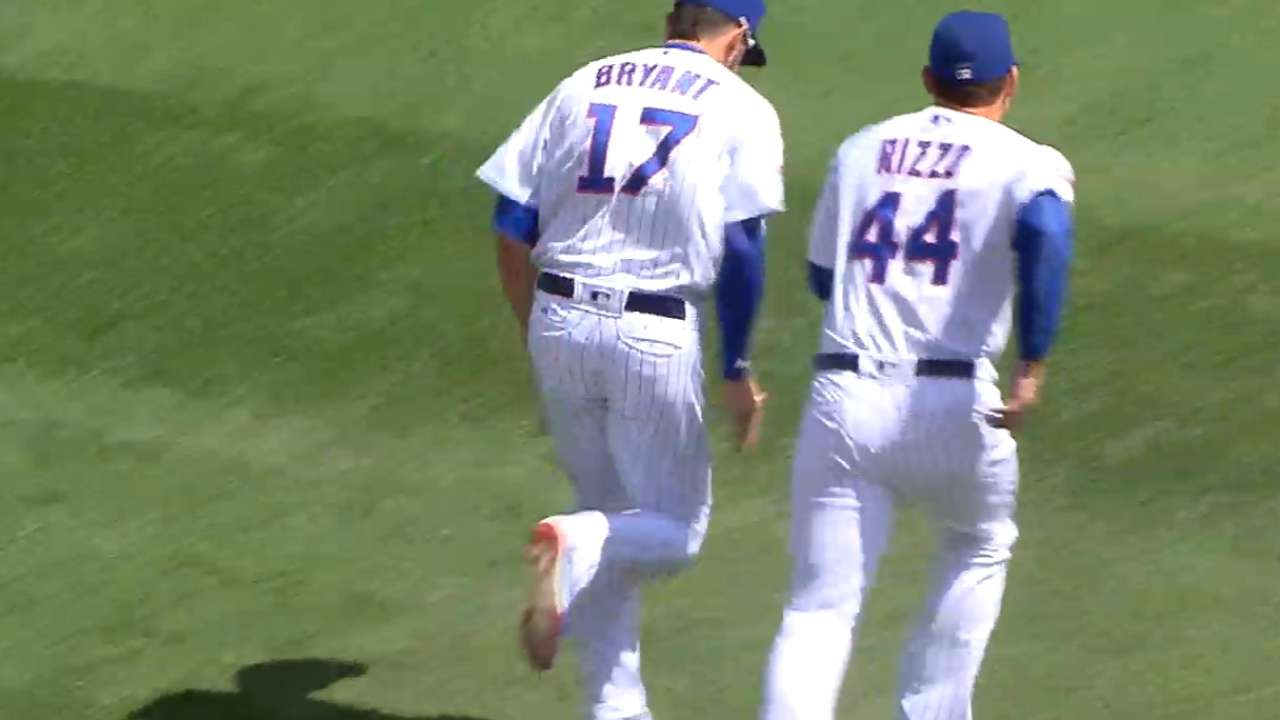 Since Kyle Schwarber was able to return for the World Series last season, would he still be eligible for Comeback Player of the Year consideration in 2017? -- Robert G., Chicago
Absolutely. He also is eligible for MVP.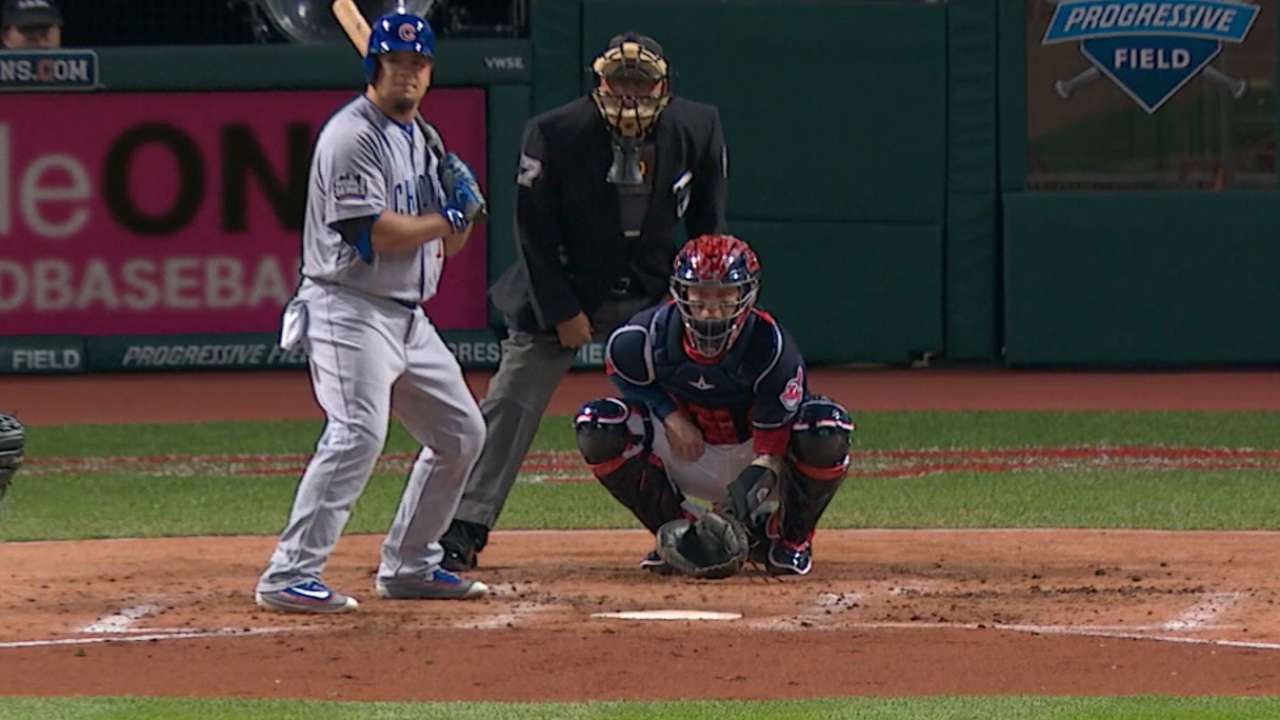 This offseason at Wrigley Field, the bullpens are being moved. Are they also building an indoor batting cage for the visiting teams? When are they going to renovate the visitors' clubhouse? -- Terry L., Sun City Center, Fla.
Among the projects to be completed this offseason at Wrigley Field: relocating the home and visiting bullpens to under the bleachers; adding seating in the bullpens' former location; and adding a batting tunnel for the visiting team. The visiting clubhouse isn't on the list but is most likely on schedule for after the 2017 season.
• Renovation work at Wrigley back in full swing
I'm afraid Matt Szczur looks to be the odd man out this year. He's a tremendous "Reed Johnson type" player. How do you think the Cubs brass will handle him? -- Perrie C., Fort Myers, Fla.
Szczur is the perfect extra outfielder, able to play anywhere, and he could fill that role again this year. He is out of options, and with Albert Almora Jr., Jon Jay, Jason Heyward and Schwarber set in the outfield -- and Zobrist able to play both the outfield and infield -- it will come down to whether the Cubs want that extra position player to be an infielder or outfielder.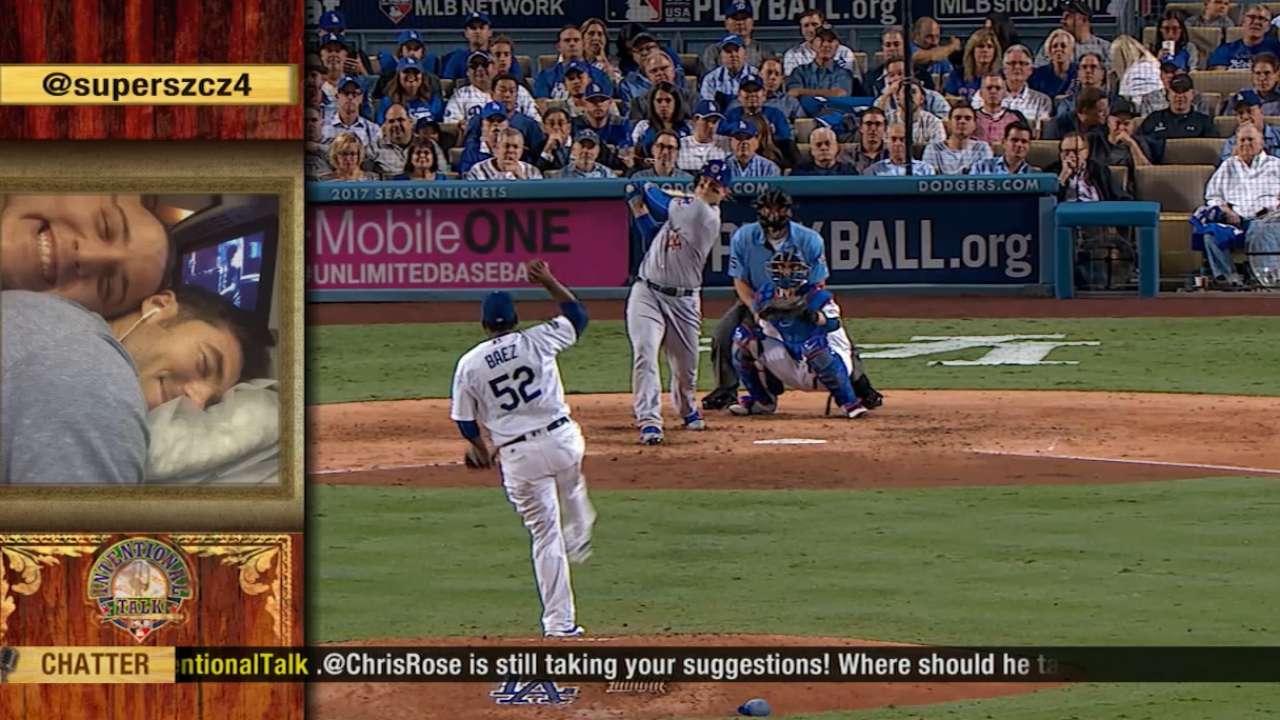 Of all the Cubs players throughout history, which one hit the highest percentage of home runs at Wrigley Field? -- Rusty P., Randleman, N.C.
I'm going to limit this to players who have hit 200 homers at Wrigley Field. Sammy Sosa is the franchise' all-time leader in home runs there with 293; he hit 54 percent of his total 545 Cubs homers at home. Billy Williams hit 59 percent of his total Cubs homers at home (231 out of 392), and Ernie Banks hit 57 percent of his at home (290 out of 512).
Ron Santo has the highest percentage among players who have hit at least 200 homers at Wrigley. He belted 212 homers at the friendly confines out of his 337 hit with the Cubs, so 63 percent.
Why did management pass on Travis Wood? I thought he did pretty well and was versatile. -- Ray, Bigfork, Mont.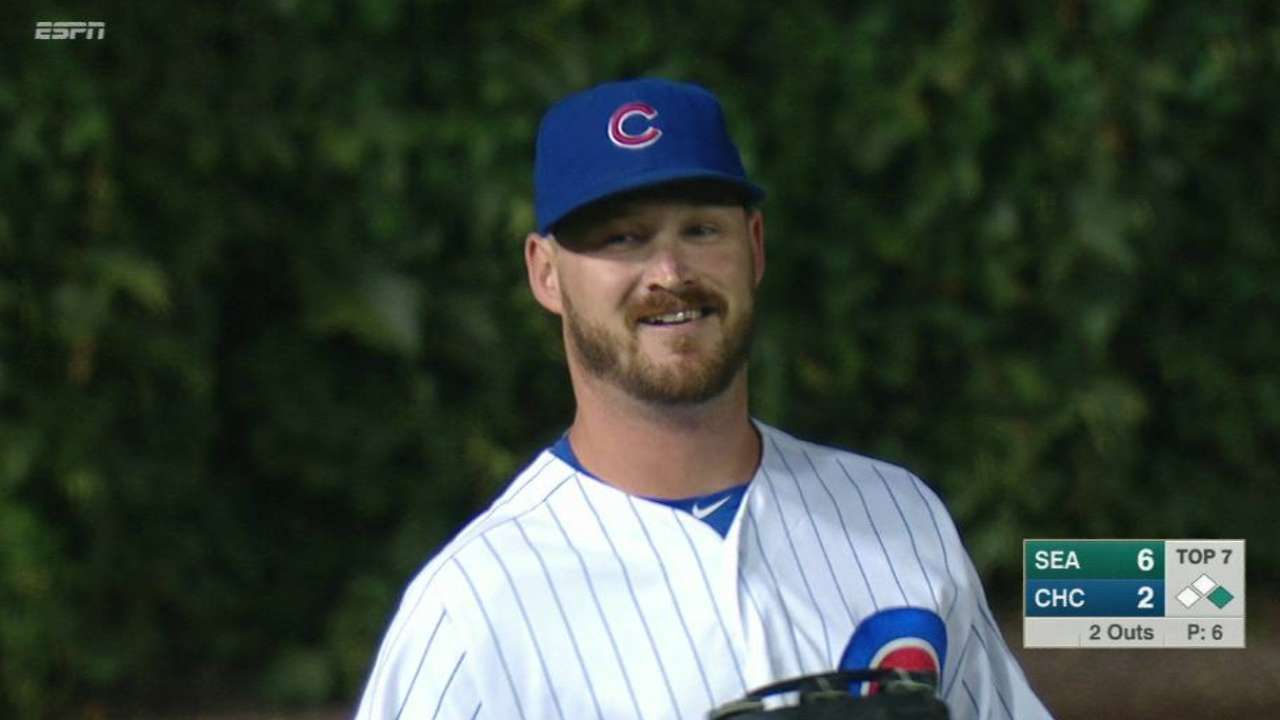 Wood is versatile -- his catch in left field will go down as one of the best ever by a pitcher -- but this is his first year as a free agent, and he wanted to test the market to see if he could find a team that would let him start again. As a reliever, the lefty has a career 2.83 ERA in 126 games, while he has a 4.19 ERA in 133 starts.
Carrie Muskat has covered the Cubs since 1987, and for MLB.com since 2001. She writes a blog, Muskat Ramblings. You can follow her on Twitter @CarrieMuskat and listen to her podcast. This story was not subject to the approval of Major League Baseball or its clubs.