Who are the Top 5 all-time players from Pittsburgh?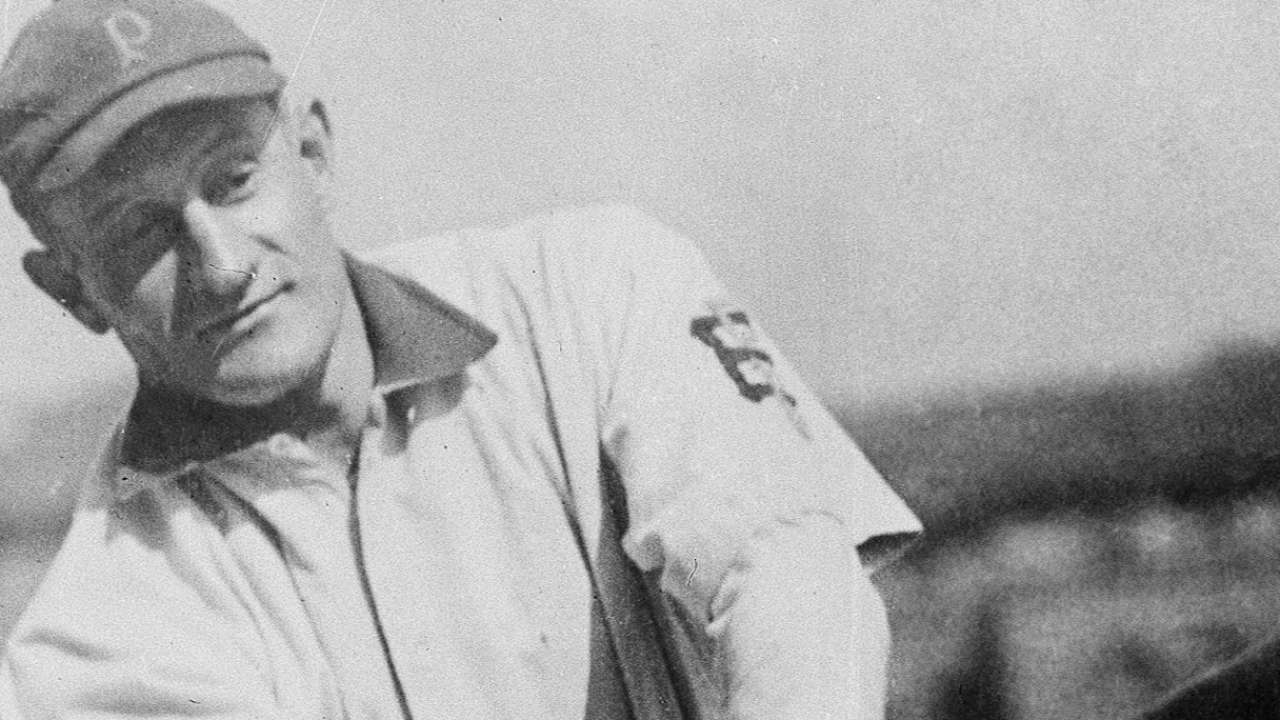 It's easy to tell which city your favorite baseball player represents: It's likely your city, and it's emblazoned across his chest 162 times every season. But what about the cities where players learned to turn on a fastball, where they played youth baseball, where they raised families? Where did history's best players come from, and which ones hailed from your neck of the woods?
Across MLB.com, we profiled all 27 Major League cities through the lens of the talent they've spawned. Players don't need to be born in the city to represent it. Inclusion criteria simply demands the player spent his formative years there, preferably high school, and that he did so within the city limits or in its immediately surrounding areas.
Using career WAR as a guide* -- but also considering other factors, such as the era they played, postseason accomplishments, if they played professionally in that city, and Hall of Fame status -- we'll rank the best five players all-time from each city, list some excellent names that couldn't crack the top five, and sprinkle in some current players, too. The mission was to create as complete a historical picture of your city's baseball tradition -- and to as accurately honor its legends -- as possible.
*(Baseball Reference version)
• Who are the Top 5 players from other Major League cities?
Honus Wagner
Born: Feb. 24, 1874 (died Dec. 6, 1955)
Accolades: Eight-time batting champion, five-time stolen-base leader, five RBI crowns, member of MLB All-Century Team, .328/.391/.467 with 3,420 hits and 723 stolen bases, 1909 World Series champion, 131 WAR, inducted into Hall of Fame in original class of 1936.
High school: Unknown
This baseball legend was born in what is now Carnegie, Pa., and is one of nine children to German immigrants. The man, who would grace the most valuable baseball card of all-time, dropped out of school to work at age 12, trying his hand at coal mining and barbering before earning a tryout with the Pirates. He spent 35 years with the Pirates as a player, manager and coach, and nearly his entire life in Pittsburgh. "The Flying Dutchman" is buried in the city's South Hills section.
Stan Musial
Born: Nov. 21, 1920 (died Jan. 19, 2013)
Accolades: Three-time NL MVP, 20-time All-Star, seven-time NL batting champion, .331/.417/.559 with 3,630 hits, 475 home runs and 1,951 RBIs in 22 seasons, three-time World Series champion, member of MLB All-Century team, 128 WAR, inducted into Hall of Fame in 1969.
High school: Donora
Musial was born in Donora on the southeast outskirts of Pittsburgh, 49 years to the day before Ken Griffey Jr. was born in the same town. But while Griffey left Donora (he tops our Cincinnati list), Musial grew up there. He signed with the Cardinals before he graduated high school.
As a pro, Musial torched his hometown Pirates, hitting .340 in 404 games. He hit .339 at Pittsburgh's Forbes Field.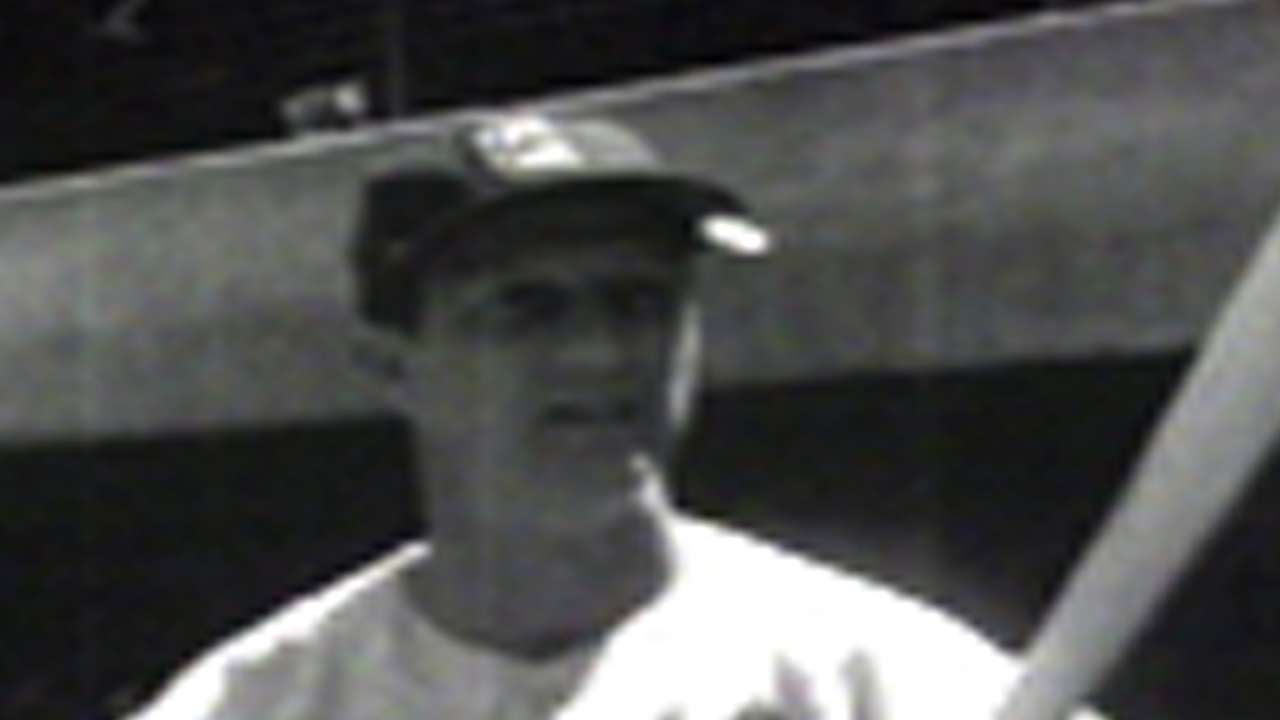 Hack Wilson
Born: April 26, 1900 (died Nov. 23, 1948)
Accolades: Four-time NL home run champion, two-time RBI champion, set MLB single-season record with 191 RBIs in 1930, set NL record with 56 home runs in 1930 (held until 1998), two-time NL leader in walks, .307/.395/.545 with 244 home runs in 12 seasons, 39 WAR, inducted into Hall of Fame in 1979.
High school: Unknown
Wilson was born in Ellwood City, 30 miles northwest of Pittsburgh, and grew up in the surrounding areas. Wilson lived a challenging life: he suffered from fetal alcohol syndrome and was orphaned and abandoned as a child; he stood just 5-foot-6 and suffered from alcoholism during his playing days.
Despite all that, Wilson set a National League single-season home run record that stood for 68 years. He still holds the Major League single-season RBI record with 191, a mark that likely will never be broken.
Dick Allen
Born: March 8, 1942
Accolades: 1972 AL MVP, 1964 NL Rookie of the Year, seven-time All-Star, two-time AL home run champion, led league in slugging three times, led league in runs, triples, RBIs and walks once each, .292/.378/.534 with 351 home runs in 15 seasons, career 59 WAR.
High school: Wampum
Though he grew up 30 miles outside Pittsburgh, Allen makes this list because he persevered through racial tensions to become one of the best players in baseball for more than a decade. Only two right-handed hitters hit more home runs from 1964-1975.
Sam McDowell
Born: Sept. 21, 1942
Accolades: Six-time All-Star, five-time strikeout champion, 1965 AL ERA leader, 141-134 with 3.17 ERA in 15 seasons, 43 WAR.
High school: Central Catholic
McDowell was born in Pittsburgh, one of six children born to a U.S. Steel worker, and attended high school two blocks from Forbes Field. He became one of the Pittsburgh area's all-time prospects after posting a 0.00 ERA as a high school senior. McDowell once said he threw more than 40 no-hitters as an amateur.
Nicknamed "Sudden Sam" for his deceptive delivery, McDowell enjoyed an accomplished 15-year career for the Indians, Giants, Yankees and Pirates. In his prime he was a dominant power pitcher who often struggled with his control.
Honorable mention: Glenn Beckert, Sean Casey, Jack Clark, Matt Clement, Bill Doak, Ken Griffey Sr., Bob Purkey, Bill Robinson, Hank Sauer, Kevin Slowey, Frank Thomas, Bobby Wallace**
Active players: J.J. Hoover, Derek Law, Nolan Reimold, Neil Walker
**Indicates a member of the National Baseball Hall of Fame
Joe Trezza is a reporter for MLB.com. This story was not subject to the approval of Major League Baseball or its clubs.