Who are the Top 5 all-time players from LA?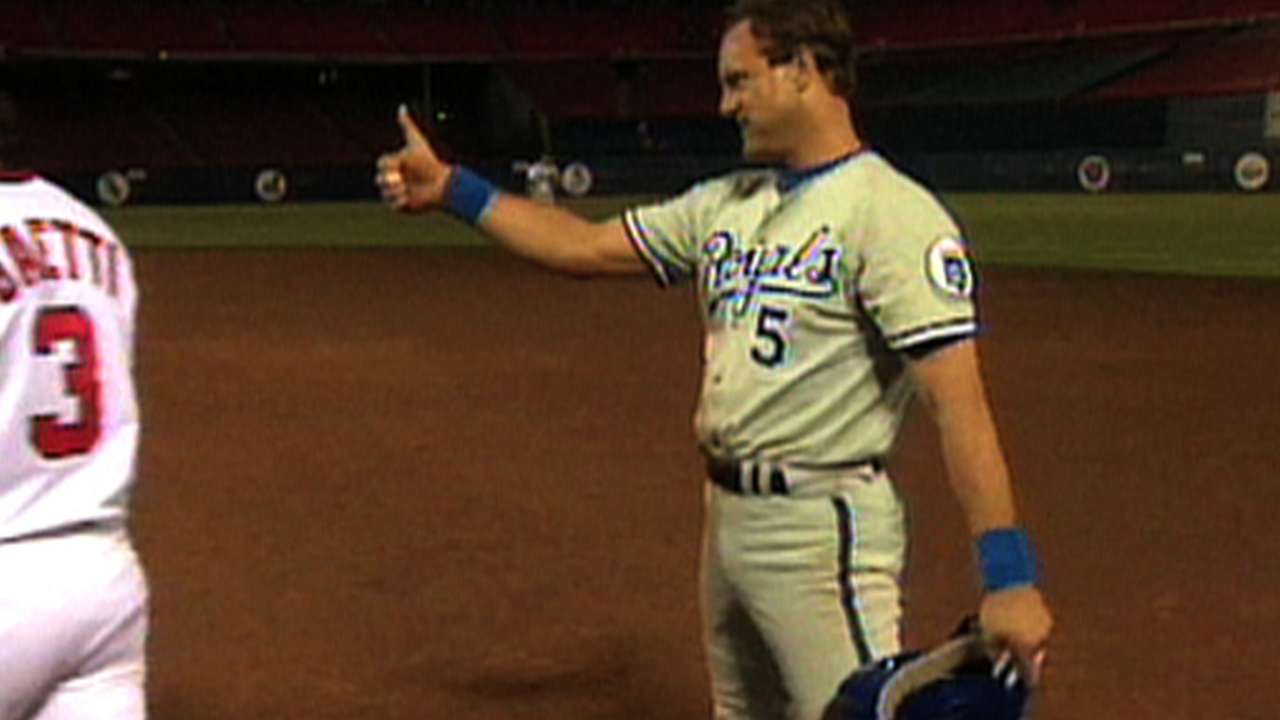 It's easy to tell which city your favorite baseball player represents: It's likely your city, and it's emblazoned across his chest 162 times every season. But what about the cities where players learned to turn on a fastball, where they played youth baseball, where they raised families? Where did history's best players come from, and which hailed from your neck of the woods?
Across MLB.com, we profiled all 27 Major League cities through the lens of the talent they've spawned. Players don't need to be born in the city to represent it. Inclusion criteria simply demands the player spent his formative years there, preferably high school, and that he did so within the city limits or in its immediately surrounding areas.
Using career WAR as a guide* -- but also considering other factors, such as the era they played, postseason accomplishments, if they played professionally in that city, and Hall of Fame status -- we'll rank the best five players all-time from each city, list some excellent names that couldn't crack the top five, and sprinkle in some current players, too.
The mission was to create as complete a historical picture of your city's baseball tradition -- and to as accurately honor its legends -- as possible.
* Baseball Reference version
• Who are the Top 5 players from other Major League cities?
Walter Johnson
Born: Nov. 6, 1887 (died Dec. 10, 1946)
Accolades: Two-time MVP, all-time leader in shutouts, at the time of his retirement, held all-time records in nearly every pitching category, three-time pitching Triple Crown winner, six-time wins champion, 12-time strikeout champion, five league ERA titles, threw no-hitter in 1920, 417-279 record with 2.17 ERA and 3,509 strikeouts, 152 WAR, member of MLB All-Century Team, member of MLB All-Time Team, inducted into Hall of Fame 1936
High school: Fullerton Union
No place in the world produces more baseball talent than the greater Los Angeles area, a place the most active players and Hall of Fame members call home. So yes, it is a bit strange to have a player born in Kansas top the Los Angeles list. But "The Big Train" qualifies -- he moved with his family to Southern California as a boy and went to high school a short drive from where Angel Stadium stands today. He became what many consider to be the best starting pitcher who ever lived.
Jackie Robinson
Born: Jan. 31, 1919 (died Oct. 24, 1972)
Accolades: Broke MLB's color barrier in 1947, one of America's most renowned, accomplished and revered civil rights champions, 1947 National League Rookie of the Year Award winner, 1949 NL MVP Award winner, six-time All-Star, 1955 World Series champion, member of MLB All-Century Team, .311/.409/.474 hitter with 1,518 hits over 10 seasons, two-time league stolen-base champion, 62 WAR, inducted into Hall of Fame in 1962
High school: Muir Technical
Robinson's mother moved the family from Georgia to Pasadena after Robinson's father left when he was around a year old. Robinson attended Pasadena Junior College before becoming a star athlete at UCLA and eventually one of the most iconic American athletes of all-time. His No. 42 was retired throughout baseball on April 15, 1997.
George Brett
Born: May 15, 1953
Accolades: 1980 American League MVP Award winner, 13-time All-Star, three-time Silver Slugger, 1985 Gold Glove Award winner, three-time hits leader, three-time batting champion, 1985 World Series champion, 1985 AL Championship Series MVP, Royals franchise leader in hits, runs, doubles, triples, home runs, RBIs, walks and WAR, .305/.369/.487 hitter with 3,154 hits over 21 seasons, 88 WAR, inducted into Hall of Fame in 1999
High school: El Segundo
"Mr. Royal" was born in West Virginia and later his name became synonymous with Kansas City, but he sculpted his signature left-handed line-drive swing in the suburbs near Los Angeles International Airport.
Tony Gwynn
Born: May 9, 1960 (died June 16, 2014)
Accolades: 15-time All-Star, five-time Gold Glove Award winner, seven-time Silver Slugger, eight-time NL batting champion, seven-time league hits champion, 1999 Roberto Clemente Award winner, Padres franchise leader in batting average, hits, runs, doubles, triples and stolen bases, .338/.388/.459 hitter with 3,141 hits and just 434 strikeouts over 20 seasons, 69 WAR, inducted into Hall of Fame in 2007
High school: Polytechnic
Isn't it funny how things work out? San Diego's baseball hero grew up a basketball star just outside of Los Angeles.
Eddie Murray
Born: Feb. 24, 1956
Accolades: 1977 AL Rookie of the Year Award winner, eight-time All-Star, three-time Gold Glove winner, three-time Silver Slugger, 1983 World Series champion, holds MLB record for RBIs by switch-hitter, 1981 AL home run champion, .287/.359/.476 hitter with 504 home runs and 3,255 hits over 21 seasons, 68 WAR
High school: Locke
The big, round, historical numbers -- 500 home runs, 3,000 hits -- earned Murray this spot over nine other eligible Hall of Famers, but it really could have gone to any of them. The competition to make this list was fiercer than for any other city, so let's use this space to honor the other Los Angeles natives who rose to become Cooperstown residents: Robin Yount, Gary Carter, Ozzie Smith, Bobby Doerr, Ralph Kiner, Arky Vaughan, Sparky Anderson, Duke Snider and Don Drysdale.
Honorable mention: Garret Anderson, Anderson**, Rod Beck, Milton Bradley, Bobby Bonds, Carter**, Jeff Cirillo, Chili Davis, Eric Davis, Rob Deer, Doerr**, Drysdale**, Jim Edmonds, Darrell Evans, Dwight Evans, Jim Fregosi, Nomar Garciaparra, Jason Giambi, Dan Haren, Bill Henry, George Hendrick, Trevor Hoffman, Jeff Kendall, Jeff Kent, Kiner**, Ryan Klesko, Ray Lankford, Don Larsen, Bob Lemon, Chet Lemon, Fred Lynn, Garry Maddox, Mark McGwire, Bob Meusel, Irish Meusel, Rick Monday, Lance Parrish, Terry Pendleton, Johnny Rawlings, Bret Saberhagen, Freddy Sanchez, Smith**, Reggie Smith, Snider**, Darryl Strawberry, Frank Sullivan, Mike Sweeney, Garry Templeton, Vaughan**, Robin Ventura, Bob Watson, Roy White, Jaret Wright, Michael Young, Yount**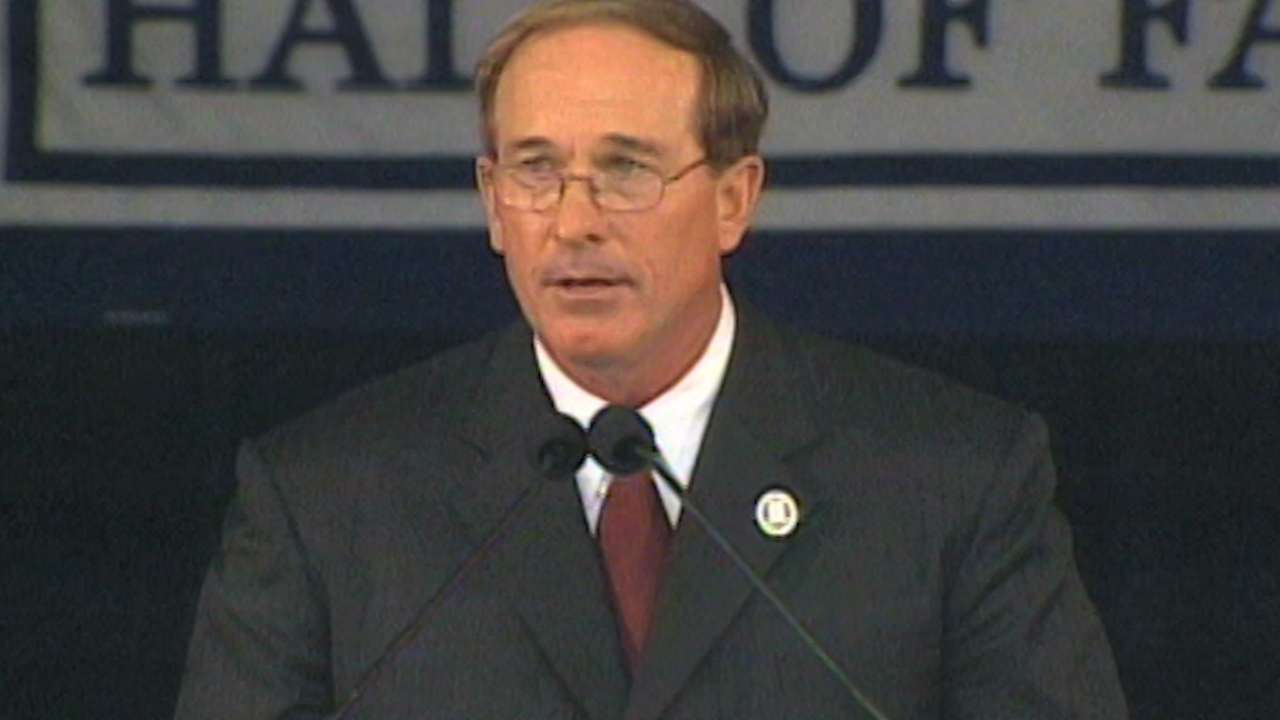 Active players: Nolan Arenado, Trevor Bauer, Ryan Braun, Zach Britton, Tyler Chatwood, Gerrit Cole, Coco Crisp, Lucas Duda, Danny Espinosa, Freddie Freeman, Lucas Giolito, Kyle Hendricks, Phil Hughes, Ian Kennedy, Evan Longoria, Raul Mondesi Jr., Mike Montgomery, Mike Moustakas, Kevin Pillar, Chad Qualls, Addison Reed, James Shields, Giancarlo Stanton, Mark Trumbo, Justin Turner, Chase Utley
** Indicates a member of the National Baseball Hall of Fame
Joe Trezza is a reporter for MLB.com. This story was not subject to the approval of Major League Baseball or its clubs.