Who are the Top 5 all-time players from Miami?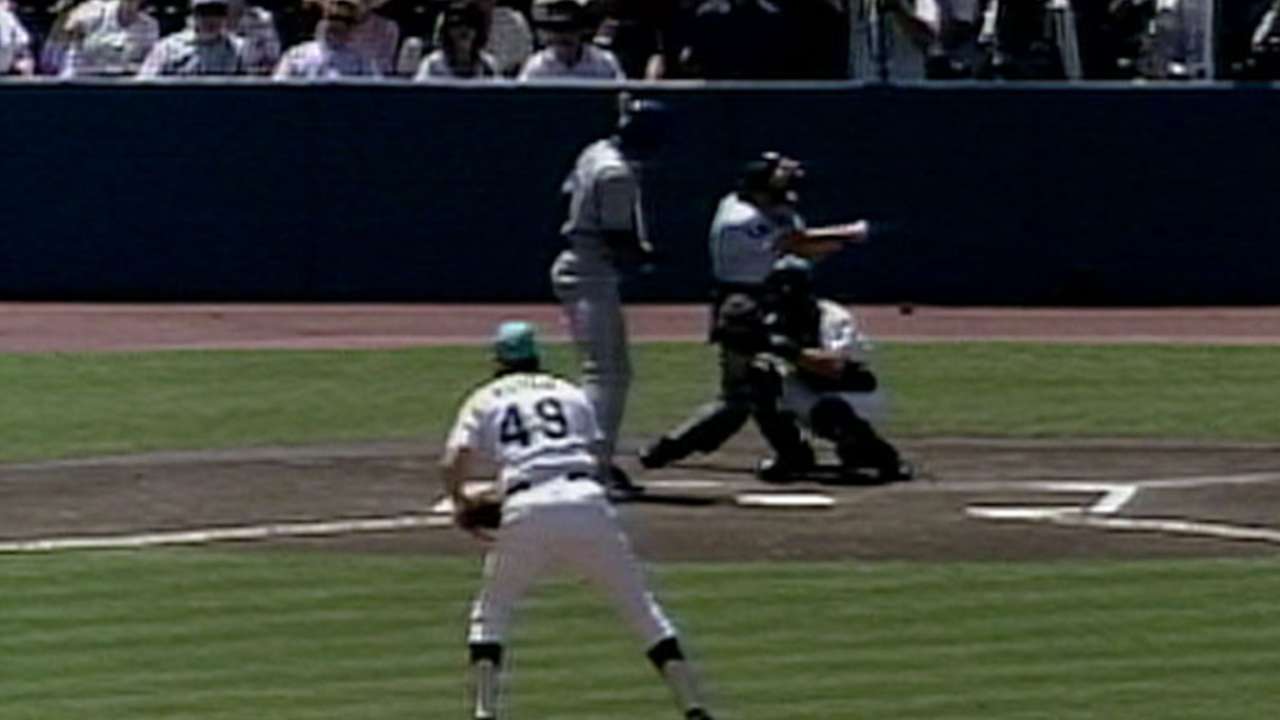 It's easy to tell which city your favorite baseball player represents: It's likely your city, and it's emblazoned across his chest 162 times every season. But what about the cities where players learned to turn on a fastball, where they played youth baseball, where they raised families? Where did history's best players come from, and which hailed from your neck of the woods?
Across MLB.com, we profiled all 27 Major League cities through the lens of the talent they've spawned. Players don't need to be born in the city to represent it. Inclusion criteria simply demands the player spent his formative years there, preferably high school, and that he did so within the city limits or in its immediately surrounding areas.
Using career WAR as a guide* -- but also considering other factors, such as the era they played, postseason accomplishments, if they played professionally in that city and Hall of Fame status -- we'll rank the all-time best five players from each city, list some excellent names that couldn't crack the top five and sprinkle in some current players, too.
• Who are the Top 5 players from other Major League cities?
The mission was to create as complete a historical picture of your city's baseball tradition -- and to as accurately honor its legends -- as possible.
*Baseball Reference version
Steve Carlton
Born: Dec. 22, 1944
Accolades: Four-time National League Cy Young Award winner, 10-time All-Star, two-time World Series champion, 1979 NL Pitching Triple Crown winner, 1981 NL Gold Glove Award winner, four-time NL wins champion, five-time NL strikeout champion, 329-244 with a 3.22 ERA and 4,136 strikeouts over 24 seasons, 84 WAR, inducted into Hall of Fame in 1994
High School: North
Florida produces an incredible amount of Major League talent, and Miami is its largest supplier. So to top this list is a real accomplishment. Carlton is the only Hall of Fame pitcher born in the state. He played at Miami-Dade College before signing with the Cardinals and developing into an all-time great in Philadelphia.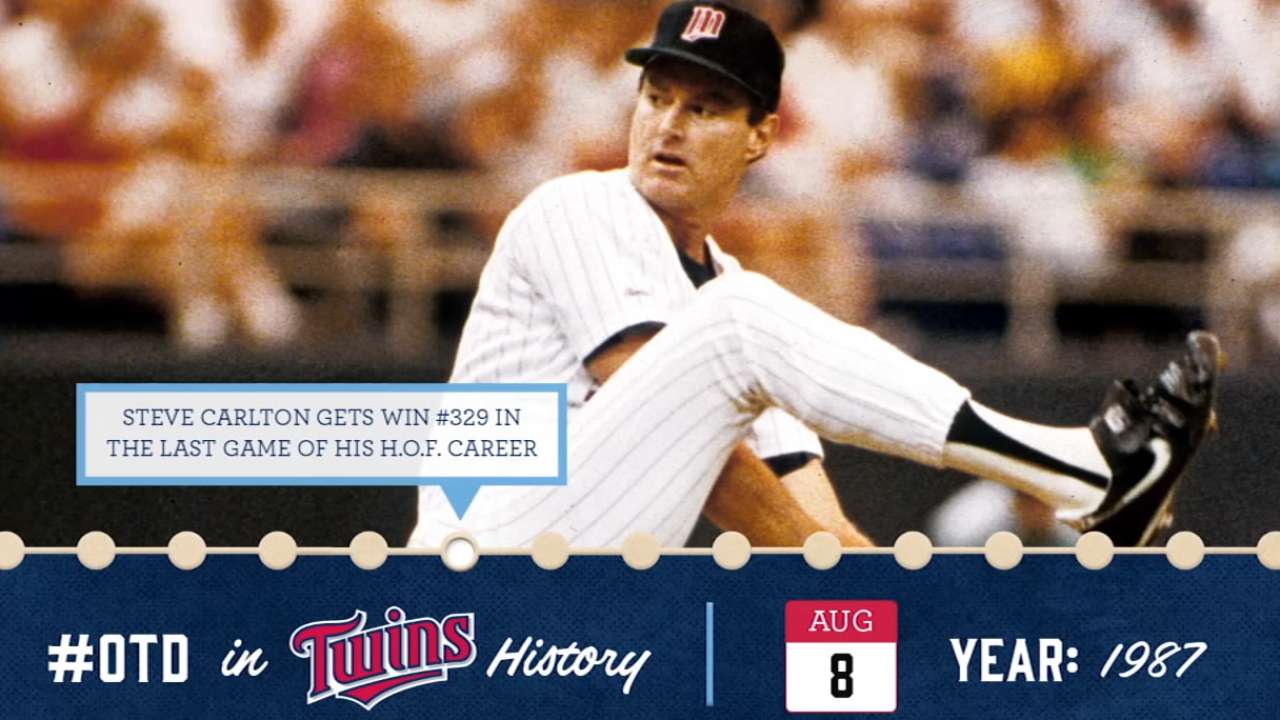 Alex Rodriguez
Born: July 27, 1975
Accolades: Three-time American League MVP Award winner, 14-time All-Star, 2009 World Series champion, 10-time AL Silver Slugger, two-time AL Gold Glove Award winner, four-time Hank Aaron Award winner, five-time home run champion, 1996 AL batting champion, .295/.380/.550 hitter, with 696 home runs and 3,115 hits over 22 seasons, 117 WAR
High School: Westminster Christian
A-Rod was actually born in New York and lived in the Dominican Republic as a child before his family moved to Miami. He kept close ties to the city and his beloved Miami Hurricanes, where he was committed to play college ball, during his professional playing days, and he still lives there.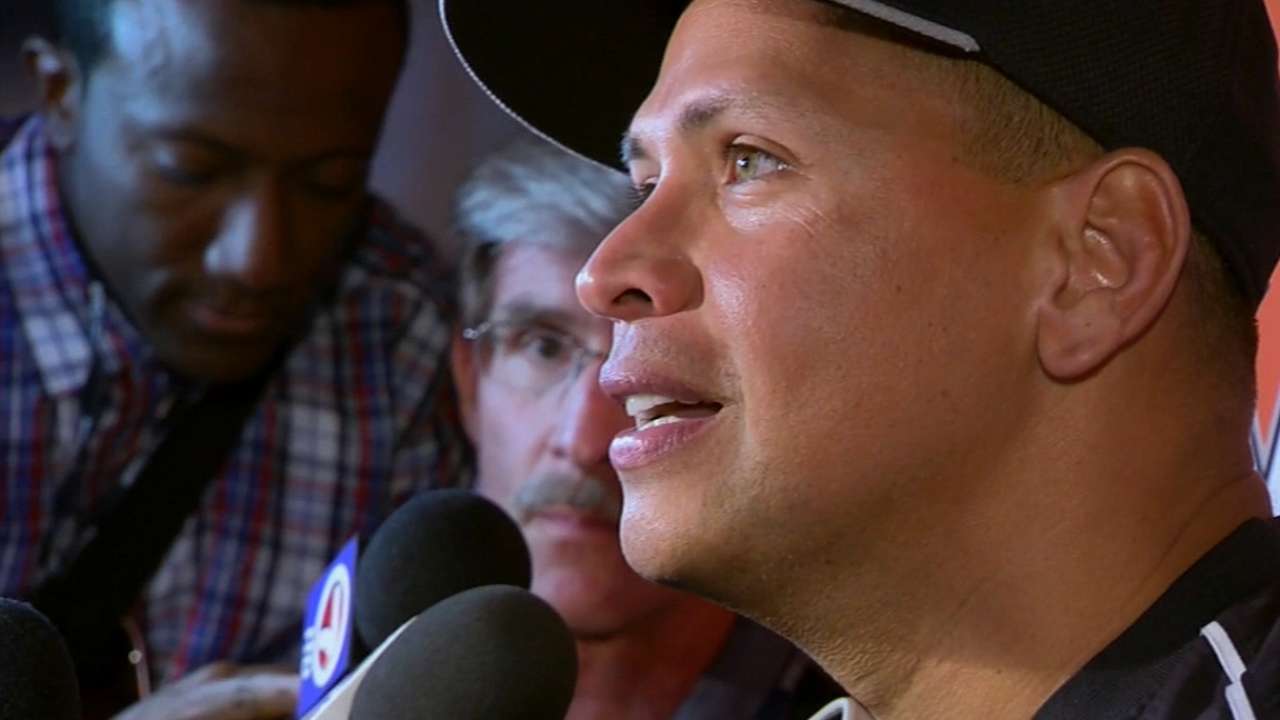 Andre Dawson
Born: July 10, 1954
Accolades: 1987 NL MVP Award winner, 1977 NL Rookie of the Year Award winner, eight-time All-Star, four-time NL Silver Slugger, eight-time NL Gold Glove Award winner, 1987 NL home run champion, .279/.323/.482 hitter, with 438 home runs over 21 seasons, 65 WAR, inducted into Hall of Fame in 2010
High School: Southwest Miami
Dawson earned his signature nickname, "The Hawk," as a keen-eyed youngster in Miami. He played baseball and football -- severely injuring his left knee in high school -- before going to Florida A&M in Tallahassee for college. He finished his playing career in South Florida and works as a special assistant for the Marlins.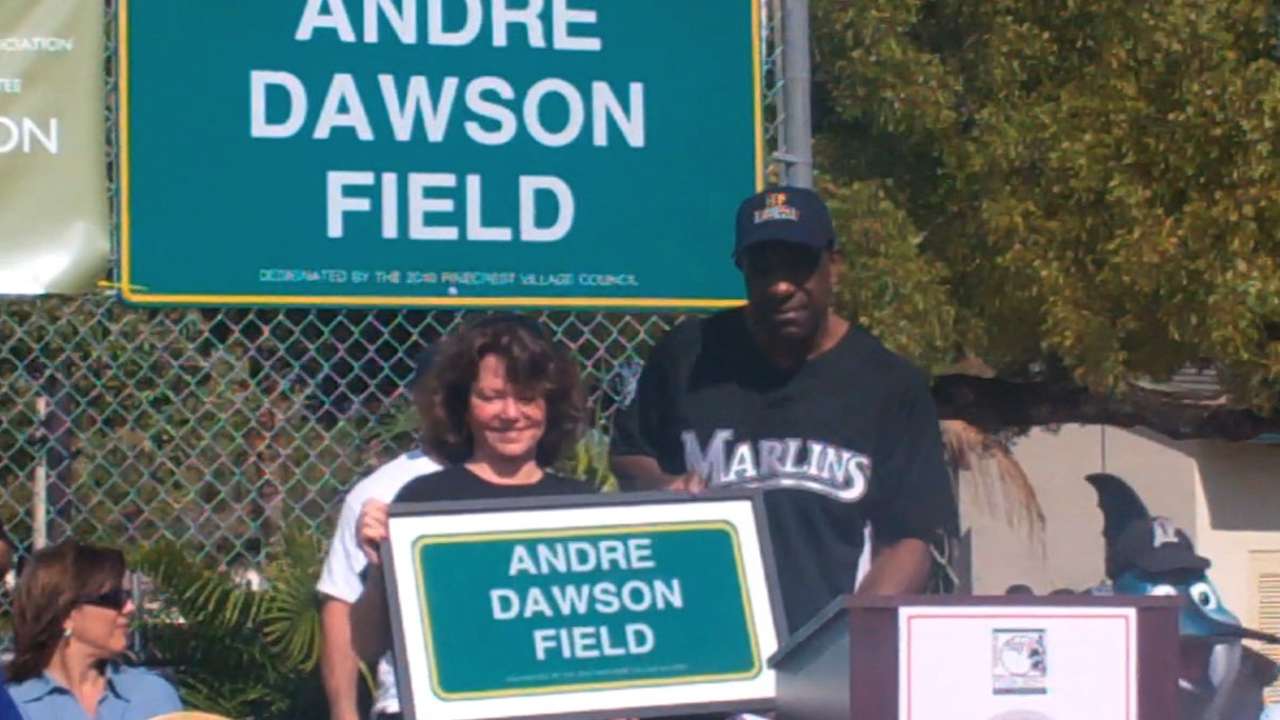 Rafael Palmeiro
Born: Sept. 24, 1964
Accolades: Four-time All-Star, three-time AL Gold Glove Award winner, two-time AL Silver Slugger, .288/.371/.515 hitter, with 569 home runs and 3,020 hits over 20 seasons, 72 WAR
High School: Jackson
Palmeiro was born in Cuba and raised in Miami. He earned a scholarship to Mississippi State and starred there alongside Will Clark. His MLB totals suggest one of the all-time best hitters, though his positive test for performance-enhancing drugs in 2005 muddled his legacy.
Charlie Hough
Born: Jan. 5, 1948
Accolades: 1986 All-Star, member of Texas Rangers Hall of Fame, 216-216 record with a 3.75 ERA over 25 seasons, 40 WAR
High School: Hialeah
Hough is the only knuckleballer on any of our city lists, courtesy of a quarter-century career in which he defined durability. Hough appeared in 858 games -- 440 as a starter and 418 as a reliever -- for four teams. He was born in Hawaii but grew up in Miami. Hough started and won the first game in Marlins history in 1993. He got the final nod on this list over Jose Canseco because of Canseco's admitted PED use.
Honorable mentions: Ronnie Belliard, Kurt Bevacqua, Marlon Byrd, Canseco, Warren Cromartie, Bucky Dent, Nick Esasky, Alex Fernandez, Tom Foley, Alex Gonzalez, Ricky Gutierrez, Lenny Harris, Raul Ibanez, Mike Lowell, Ed Lynch, Doug Mientkiewicz, Rob Murphy, Fred Norman, Alex Ochoa, Orlando Palmeiro, Mickey Rivers, Gaby Sanchez, Scot Shields, Mike Stanley, Shannon Stewart, Michael Morse
Active players: Albert Almora Jr., Yonder Alonso, Alex Avila, Nick Castellanos, Mike Fiers, Gio Gonzalez, Yasmani Grandal, Eric Hosmer, Luke Jackson, Jon Jay, Manny Machado, J.D. Martinez, Nick Martinez, Mike Napoli, Peter O'Brien, Anthony Rizzo, Paco Rodriguez, Sean Rodriguez, Robby Scott, Trea Turner, Danny Valencia
Joe Trezza is a reporter for MLB.com. This story was not subject to the approval of Major League Baseball or its clubs.