Dickerson feeling great following healthy transformation
Rays OF/DH hoping for big campaign after dropping 25 pounds during offseason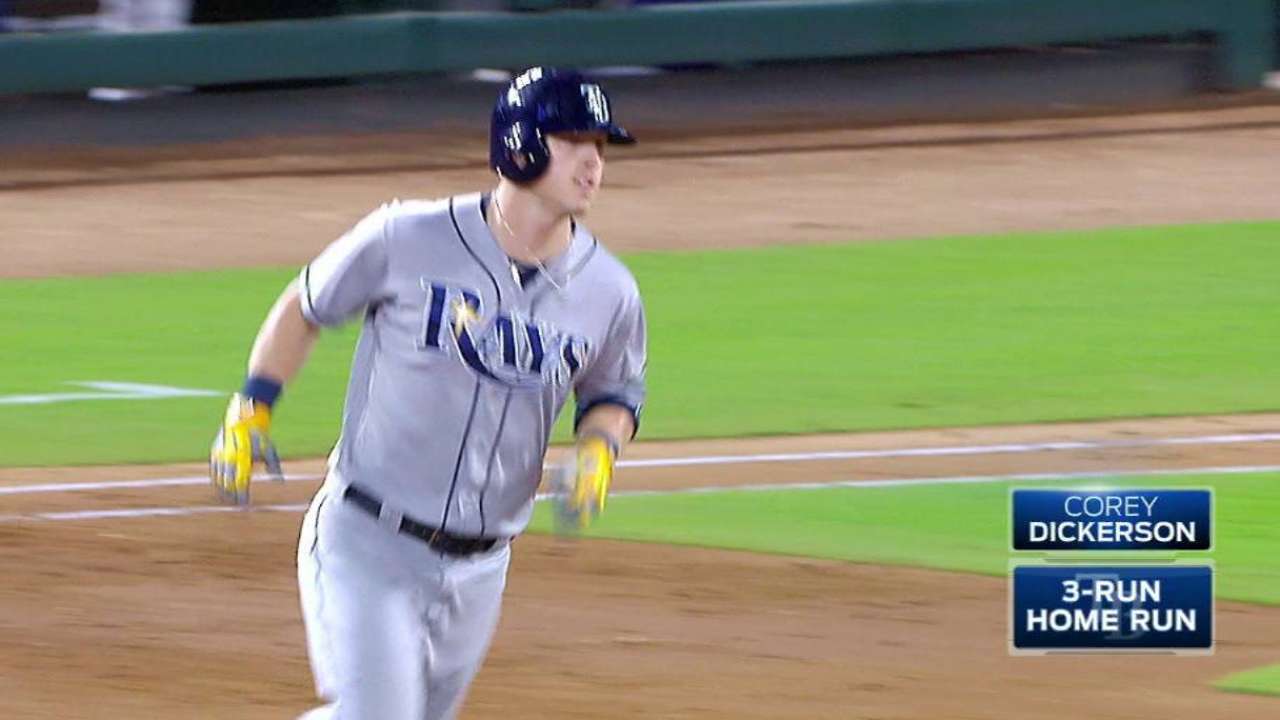 ST. PETERSBURG -- Hey, didn't you used to be Corey Dickerson?
If you see the 27-year-old outfielder/designated hitter, it's a fair question these days. Dickerson will enter the 2017 season feeling lean and mean after shedding 25 pounds since he last put on a Rays uniform.
"I'm at 200 [pounds] right now," said Dickerson at a recent workout at Tropicana Field. "I haven't been this light since 2010."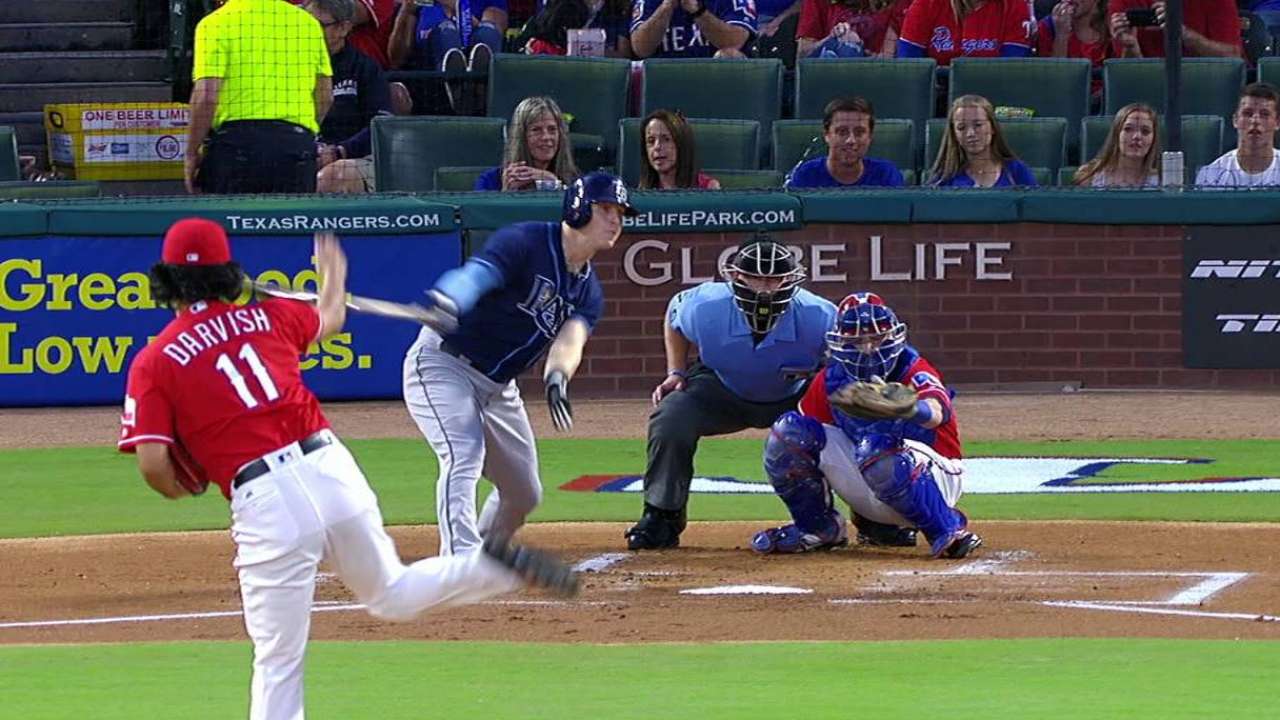 Now, the hard part. How did Dickerson accomplished what he did with his weight?
"At first, I just cut out deserts and fried foods, the things that are the worst for you," Dickerson said. "When November and December rolled around, I started having only one or two bad meals a week. I grilled chicken and I ate carbohydrates that worked for energy in a good way. Not the stuff you store as fat."
Dickerson explained that he began to view his meals as fuel for whatever his next activity would be.
"I really held myself accountable," Dickerson said. "I read a lot of books. I grew a lot mentally over the offseason. I feel like I learned a lot about myself, and that's where everything really took off."
Dickerson's wife, Beth Anne, joined in the pursuit, working out with a personal trainer and following the regimen.
"She eats healthy and we try to hold each other accountable as much as possible," Dickerson said.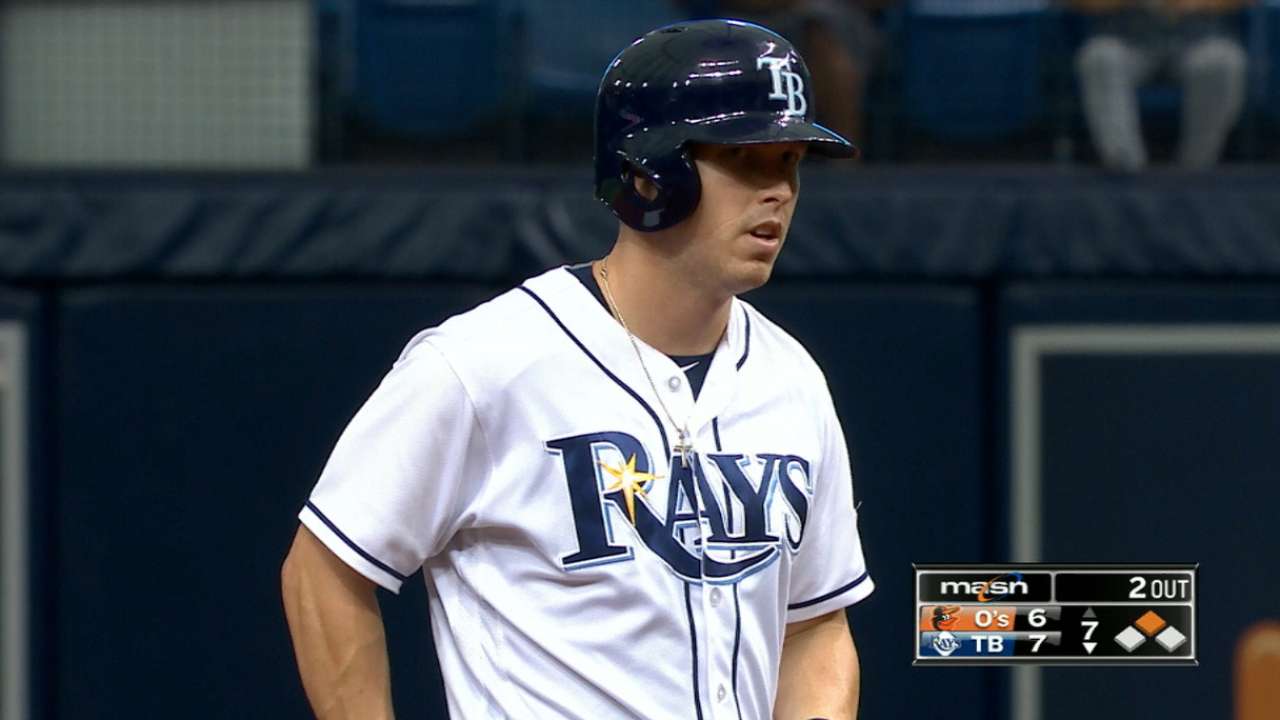 Dickerson transformation has changed everything.
"I feel completely different," Dickerson said. "The way I run, the way I move, the quickness. ... I didn't lift any dumbbells. All my workouts were flexibility, range of motion -- the way I throw, the way I hit. I should have more range of motion, and that's really what I focused on. Working out smartly and not just going in there to lift to lift.
"Now my swing is quicker. The ball comes off the bat better with more range of motion. And the way I throw is different. I think it all benefitted me."
In his first season with the Rays, Dickerson hit .245 with 24 home runs and 70 RBIs. He played 78 games in the field, but he was the team's primary DH. With the addition of Colby Rasmus, it appears as though Dickerson will continue to be penciled in at DH in 2017. But he's hoping the weight loss will help with how he can contribute to the team.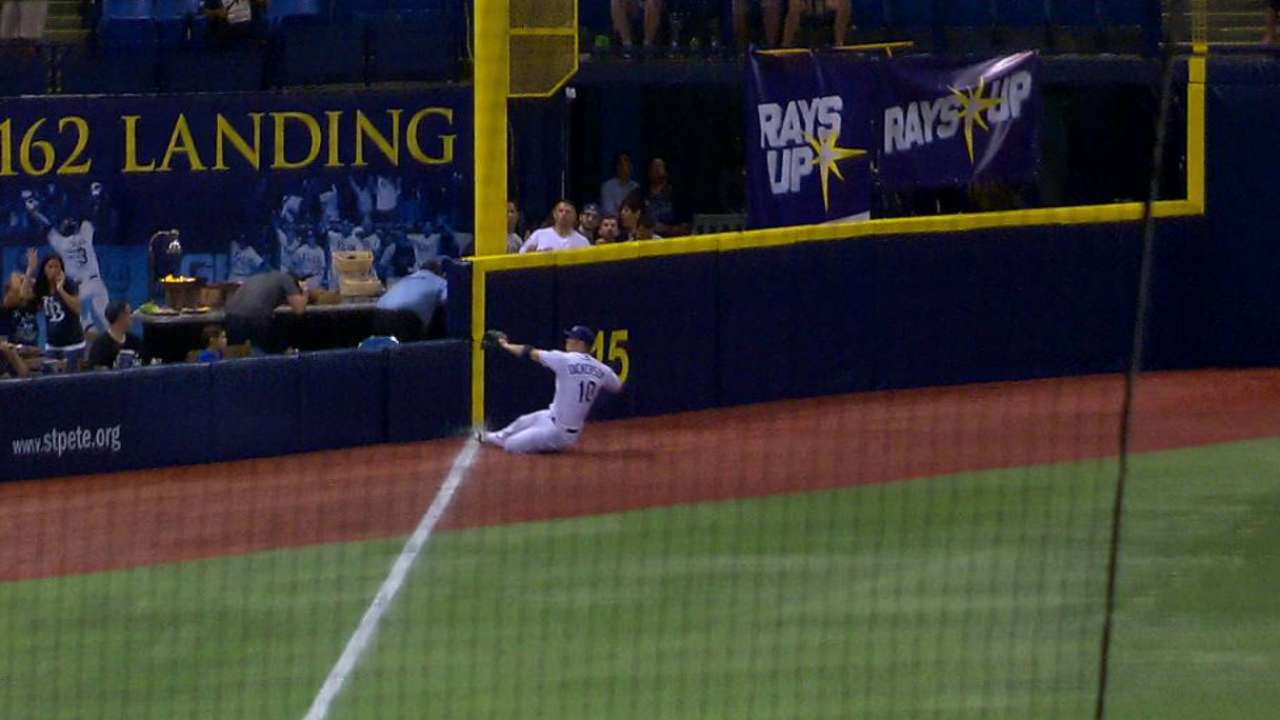 "Hopefully I'll play out [in left field] every day, but that's not my decision," Dickerson said. "I'm going to put my best foot forward to go out there and perform the best way I know how. And let that dictate itself.
"All I'm worried about is helping the team and bringing what I can bring to the table and be excited about being with my teammates and getting to know the new guys. It's about winning ballgames and contributing."
Amid Dickerson's transformation, there has been one casualty: cravings. He smiled when asked what he missed most.
"Ice cream, cake, anything in that nature," Dickerson said. "I have a big sweet tooth."
A sweet tooth he'll gladly put aside to become better at his craft.
Bill Chastain has covered the Rays for MLB.com since 2005. This story was not subject to the approval of Major League Baseball or its clubs.