Which all-time great players hail from Toronto?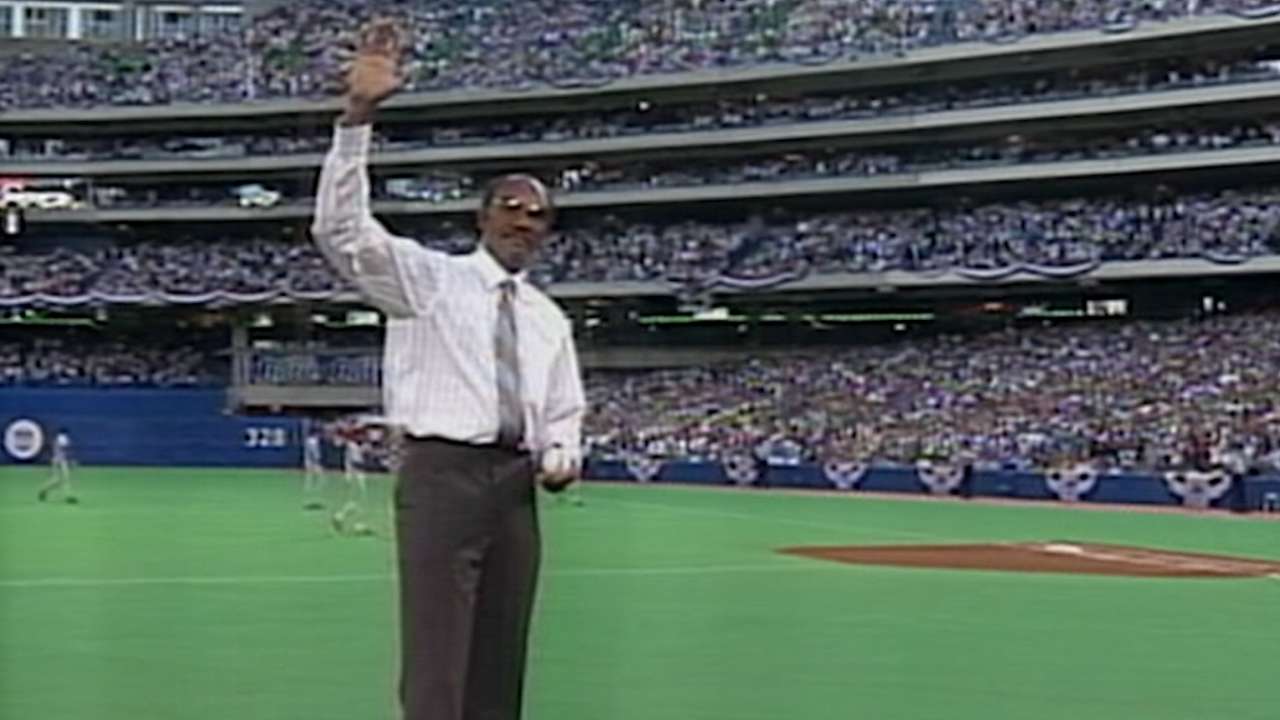 It's easy to tell which city your favorite baseball player represents: It's likely your city, and it's emblazoned across his chest 162 times every season. But what about the cities where players learned to turn on a fastball, where they played youth baseball, where they raised families? Where did history's best players come from, and which hailed from your neck of the woods?
Across MLB.com, we profiled all 27 Major League cities through the lens of the talent they've spawned. Players don't need to be born in the city to represent it. Inclusion criteria simply demands the player spent his formative years there, preferably high school, and that he did so within the city limits or in its immediately surrounding areas.
Using career WAR as calculated by Baseball-Reference as a guide -- but also considering other factors, such as the era they played, postseason accomplishments, if they played professionally in that city and Hall of Fame status -- we'll rank the best five players all-time from each city, list some excellent names that couldn't crack the top five, and sprinkle in some current players too. The mission was to create as complete a historical picture of your city's baseball tradition -- and to as accurately honor its legends -- as possible.
• Who are the Top 5 players from other Major League cities?
Ferguson Jenkins
Born: Dec. 13, 1942
Accolades: 1971 National League Cy Young Award winner, three-time All-Star, seven-time 20-game winner, two-time league wins leader, led league in complete games four times, 284-226 with 3.34 ERA over 19 seasons, 82.8 WAR, inducted into Baseball Hall of Fame in '91
High school: Vocational (Chatham)
One of just four pitchers in baseball history with more than 3,000 strikeouts and fewer than 1,000 walks, Jenkins is also the only Hall of Famer born in Canada. And like most Canadian boys, Jenkins played hockey in high school (along with track and basketball). He only stopped after his mother objected to an injury that required 14 stitches in young Jenkins' head. He focused on baseball after that and became one of the sport's all-time greats.
Joey Votto
Born: Sept. 10, 1983
Accolades: 2010 NL MVP, four-time All-Star, four-time NL walks leader, five-time NL on-base percentage leader, .313/.425/.536 hitter over 10 seasons, 47.3 WAR
High school: Richview Collegiate Institute
Votto had no interest in hockey, instead focusing on baseball and basketball at Richview Collegiate, the same school that produced former Canadian Prime Minister Stephen Harper and hockey star Scott Mellanby. Votto grew up a huge Blue Jays fan in the Etobicoke section of Toronto, as part of a food family: Votto's father was a chef and his mother a restaurant manager. Votto signed a 10-year, $225 million contract with the Reds in 2012, the largest contract ever for a Canadian-born athlete. He represented Canada in the last two World Baseball Classics.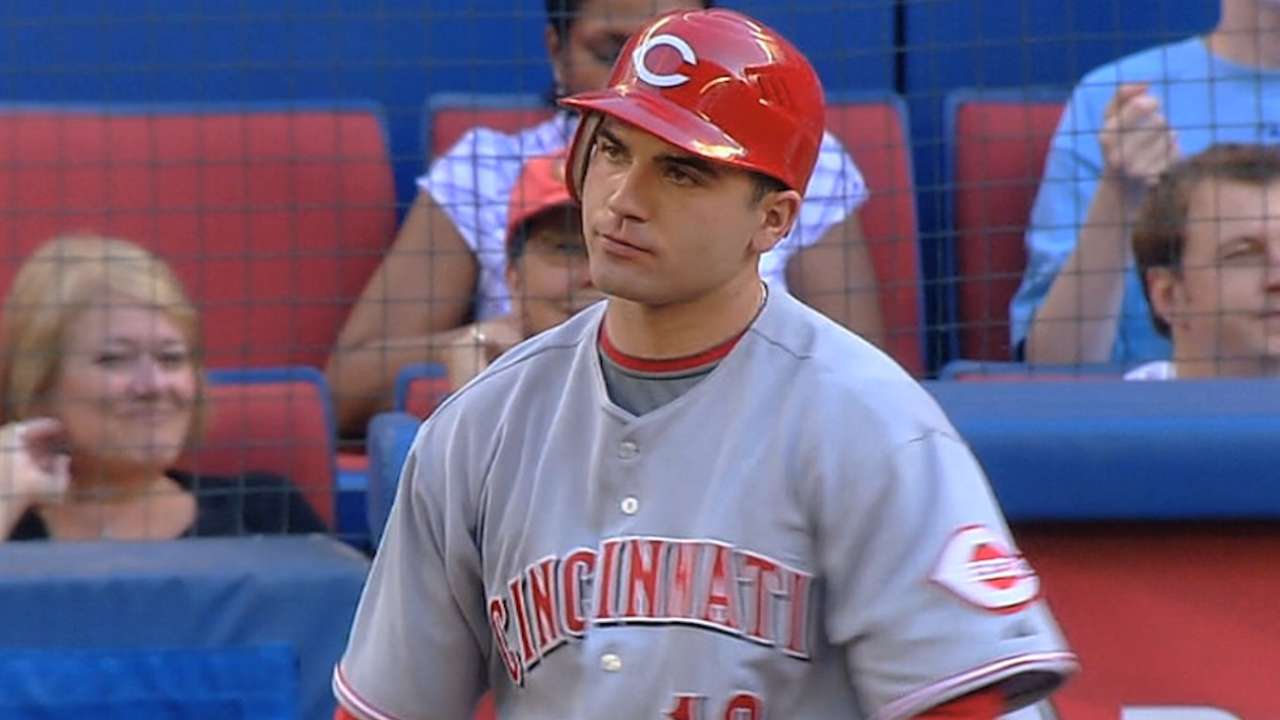 John Hiller
Born: April 8, 1943
Accolades: 1968 World Series champion, '74 All-Star, '73 American League saves leader, 87-76 with 2.83 ERA and 125 saves over 15 seasons, 31.2 WAR
High school: Unknown
The longtime Tigers lefty suffered three heart attacks in 1971 -- at age 27 -- and missed the entire season. He returned the next year and remarkably pitched nine more seasons in the Majors, most as an effective reliever. On top of all that, Hiller owns one of the oddest statistical seasons in Major League history. He went 17-14 with a 2.64 ERA in 1974 -- without making a single start.
George Selkirk
Born: Jan. 4, 1908 (died Jan. 19, 1987)
Accolades: Two-time All-Star, five-time World Series champion, .290/.400/.483 hitter over nine seasons, 22.1 WAR, served as general manager of Washington Generals from 1962-69
High school: Rochester Tech (Rochester, N.Y.)
Selkirk had perhaps the most difficult job in Major League history -- replacing Babe Ruth in the Yankees' lineup. He hit 108 home runs over a nine-year career, including 21 with 101 RBIs in 1939. Not bad power numbers for that era, but he'd always be compared to The Babe. Selkirk was born in Huntsville, Ontario.
Goody Rosen
Born: Aug. 28, 1912 (died April 6, 1994)
Accolades: Hit .291/.364/.398 over six seasons, 10.6 WAR
High school: Parkdale Collegiate Institute
That Rosen spent six years in the Major Leagues is a testament to his perseverance and ability. A diminutive outfielder, Rosen battled stigmas involving his height, Jewish heritage and nationality, making his path to the big leagues harder than most.
Rosen's best season came in 1945, when he hit .325 with 12 home runs, 11 triples and 75 RBIs for the Brooklyn Dodgers. He led the NL in outfield assists with 19 in 1938. Rosen's family immigrated to Toronto from Minsk, Belarus, in the early 20th century. He was born and buried in the city.
Honorable mentions: Dick Fowler, Mike Kilkenny, Frank O'Rourke, Rob Taylor
Active players: Scott Diamond, George Kottaras, Russell Martin (born in Toronto, raised in Montreal), Dalton Pompey
Joe Trezza is a reporter for MLB.com. This story was not subject to the approval of Major League Baseball or its clubs.