Who are the Twin Cities' Top 5 all-time players?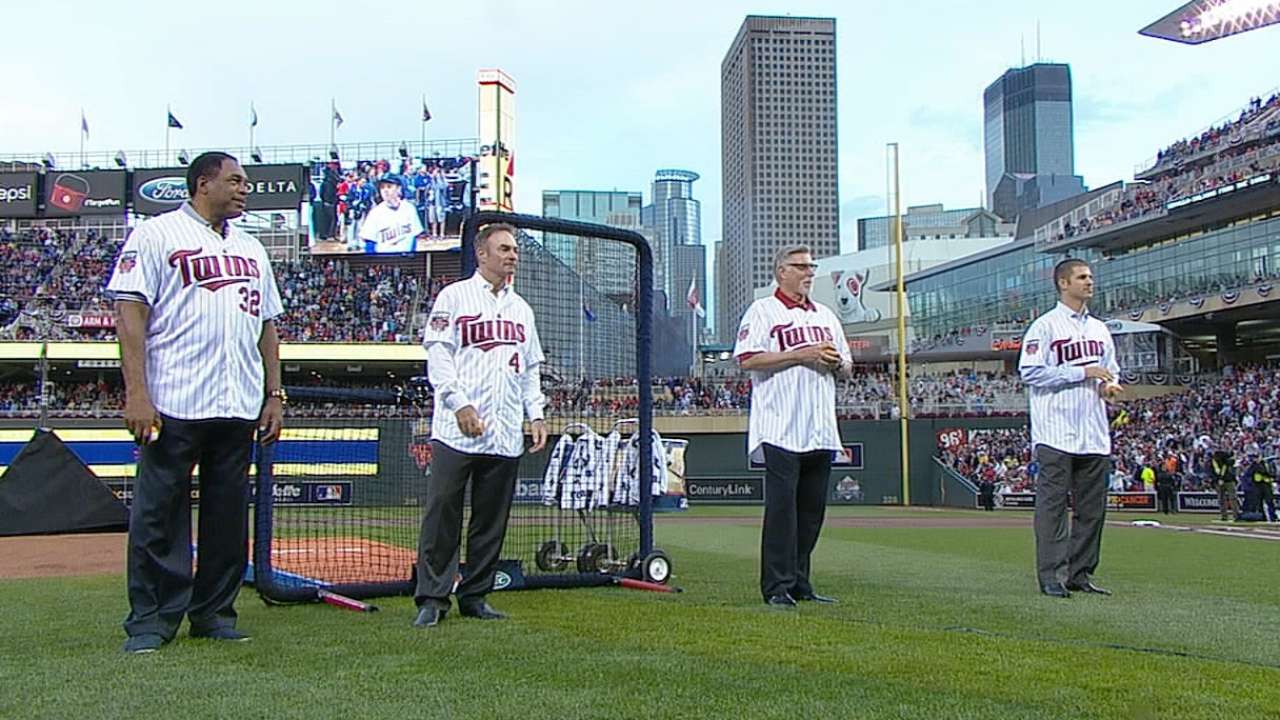 It's easy to tell which city your favorite baseball player represents: it's likely your city, and it's emblazoned across his chest 162 times every season. But what about the cities where players learned to turn on a fastball, where they played youth baseball, where they raised families? Where did history's best players come from, and which hailed from your neck of the woods?
Across MLB.com, we profiled all 27 Major League cities through the lens of the talent they've spawned. Players don't need to be born in the city to represent it. Inclusion criteria simply demands the player spent his formative years there, preferably high school, and that he did so within the city limits or in its immediately surrounding areas.
Using career WAR as a guide* -- but also considering other factors, such as the era they played, postseason accomplishments, if they played professionally in that city and Hall of Fame status -- we ranked the best five players all-time from each city, listed some excellent names that couldn't crack the top five, and sprinkled in some current players too.
• Who are the Top 5 players from other Major League cities?
The mission was to create as complete a historical picture of your city's baseball tradition, and to honor its legends as accurately as possible.
*(Baseball Reference)
Minneapolis/St. Paul, Minn.
Dave Winfield
Born: Oct. 3, 1951
Accolades: 12-time All-Star, 7-time Gold Glove Award winner, 6-time Silver Slugger Award winner, 1992 World Series champion, .283/.353/.475 hitter with 465 home runs over 22 seasons, 64 WAR, inducted into Hall of Fame in 2001
High school: St. Paul Central
Winfield was born in St. Paul on the day Bobby Thomson hit one of the most famous home runs in baseball history -- "The Shot Heard 'Round The World." Winfield became one of the top athletes from Minnesota, so good he was drafted professionally in baseball, basketball and football (he also played hockey). As a boy in St. Paul, Winfield attended African Methodist Episcopal St. James Church on Central Avenue. He then excelled in baseball and basketball at the University of Minnesota.
The state's best baseball player returned home for two seasons at the end of his Hall of Fame career, hitting .264 with 31 home runs over 220 games for the Twins. Seven years later, he was honored in Cooperstown, N.Y.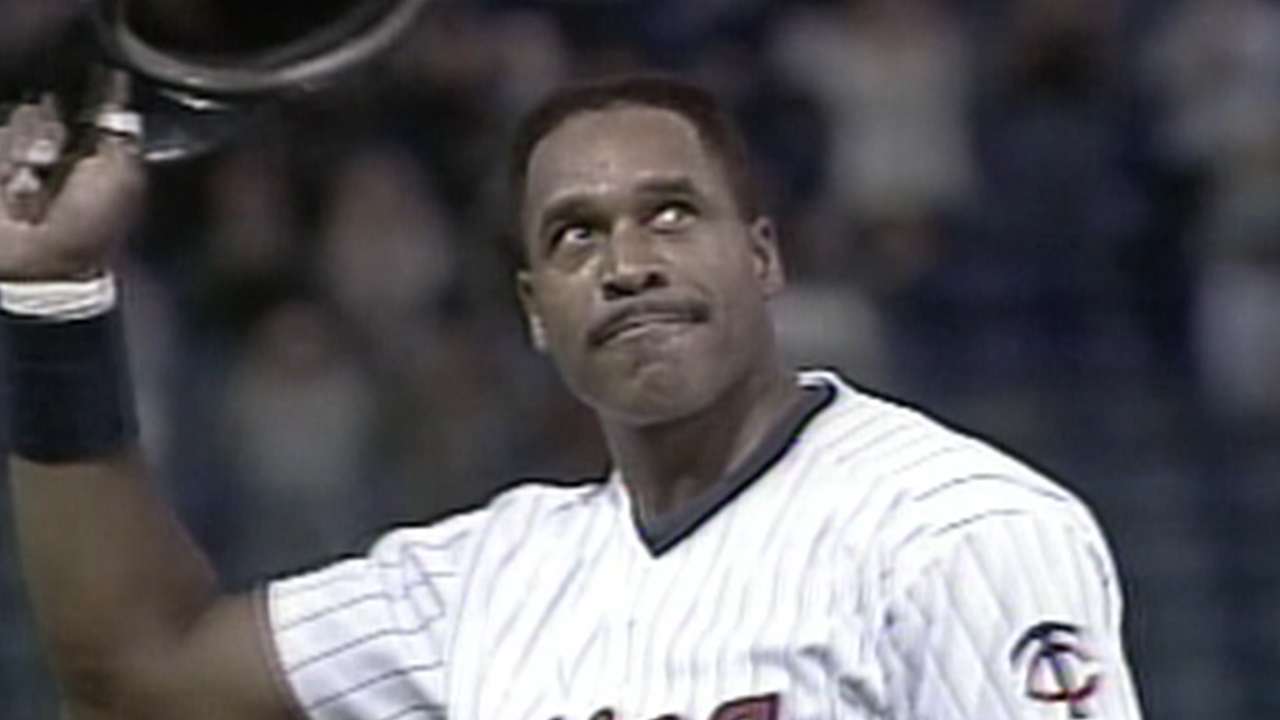 Paul Molitor
Born: Aug. 22, 1956
Accolades: 7-time All-Star, 4-time Silver Slugger, 3-time batting champion, 1993 World Series champion, .306/.369/.448 hitter with 3,319 hits over 21 seasons, 75 WAR, member of MLB All-Time Team, inducted into Hall of Fame in 2004
High school: Cretin, Cretin-Derham Hall
Like Winfield, the Twins' manager was born in St. Paul and attended the University of Minnesota before his Hall of Fame career. Like another player on this list, Molitor starred for Cretin, Cretin-Derham Hall High. He also did some of his best work against the Twins -- Molitor hit .324 at the Metrodome.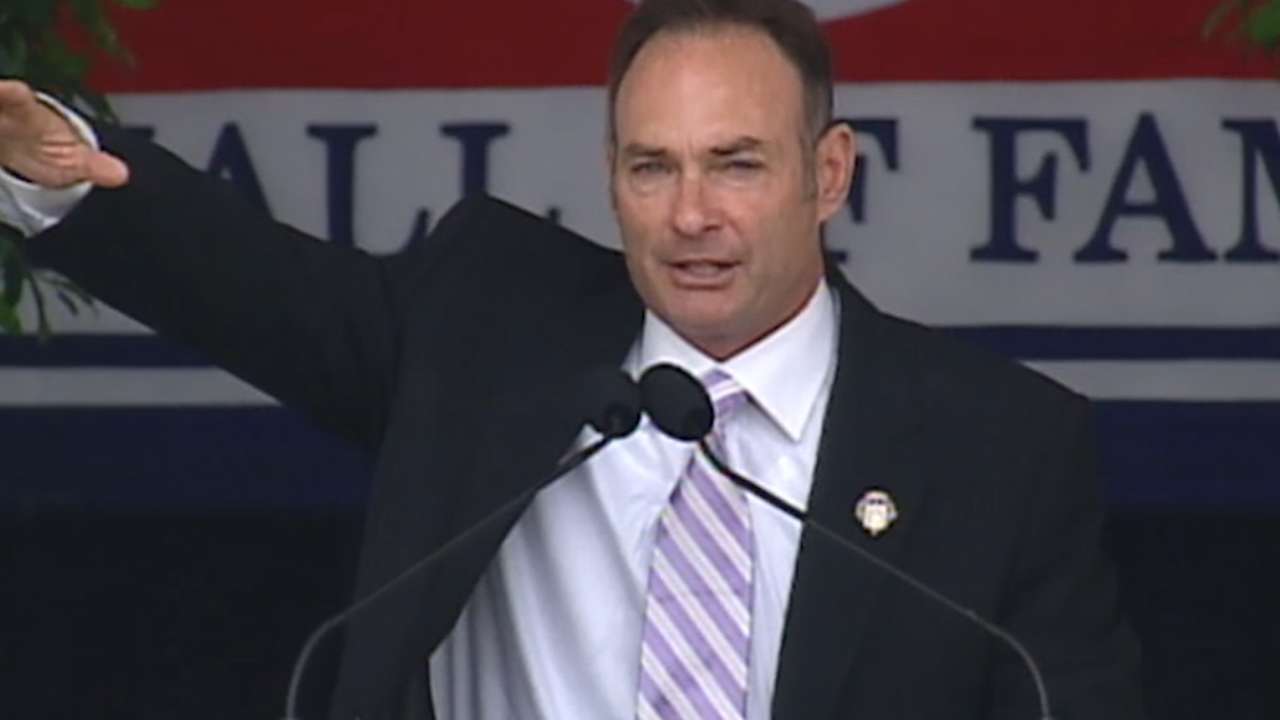 Jack Morris
Born: May 16, 1955
Accolades: 5-time All-Star, 4-time World Series champion, 1991 World Series Most Valuable Player Award winner, threw no-hitter in '84, 254-186 record with 3.90 ERA over 18 seasons, 44 WAR
High school: Highland Park HS
As a boy in the Twin Cities suburbs, Morris can remember teachers wheeling a television into his grade school class to watch the 1965 World Series, which the Twins lost in seven games. As a 36-year old in '91, Morris was pitching for Minnesota in Game 7 of the World Series -- and winning it with one of the most memorable performances in postseason history. Morris spent just one professional season in his home state, but he certainly made it count.
Joe Mauer
Born: April 19, 1983
Accolades: 2009 National League MVP Award winner, 6-time All-Star, 3-time American League batting champion, 5-time Silver Slugger, .308/.391/.446 hitter with 130 home runs over 13 seasons, 50 WAR
High school: Cretin, Cretin-Derham Hall
Is there any athlete more "Minnesota" than Mauer? He was born in St. Paul, became the best high school athlete in two sports there and has spent his entire 13-year MLB career with the Twins. Mauer's .328 career batting average as a catcher is the all-time mark.
Kent Hrbek
Born: May 21, 1960
Accolades: 1982 All-Star, 2-time World Series champion, No. 14 retired by Twins, .292/.367/.481 hitter with 293 home runs over 14 seasons, 38 WAR
High School: Kennedy (Bloomington)
One of the most productive sluggers in franchise history, Hrbek spent his entire career with his hometown team. It's not a coincidence that many of the best Twins players have been from Minnesota -- the north Midwest is often under-scouted and because of the weather, prospects don't play year-round. The Twins are able to take advantage of this by signing the region's talented, yet little-known players. Hrbek is a prime example, a former 17th-round Draft pick who became a strong player for a long time.
Honorable mention: Johnny Blanchard, Dan Johnson, Josh Johnson, Tom Johnson, Mike Mason, Walt Moryn, Robb Quinlan, Larry Rosenthal, Dick Siebert, Terry Steinbach
Active players: Brad Hand, Jack Hannahan, Pat Neshek, Glen Perkins
Joe Trezza is a reporter for MLB.com based in New York. Follow him on Twitter at @joetrezz. This story was not subject to the approval of Major League Baseball or its clubs.