Who are the Top 5 all-time players from St. Louis?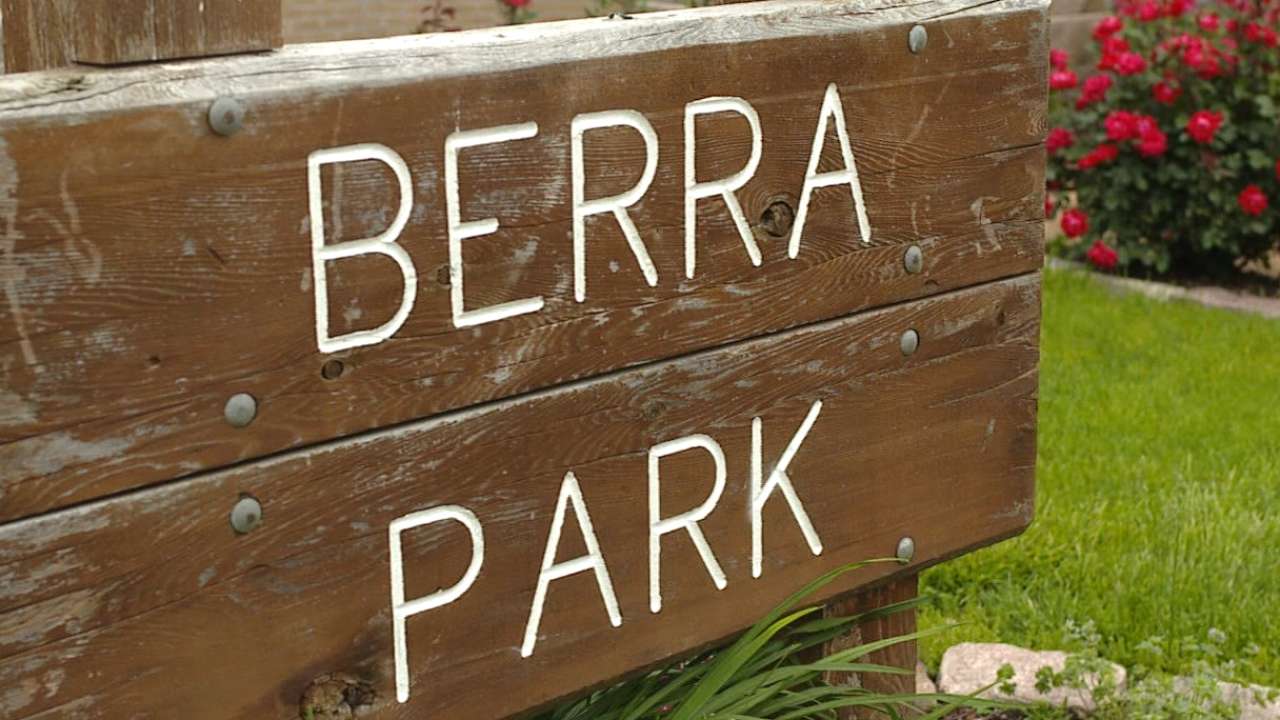 It's easy to tell which city your favorite baseball player represents: It's emblazoned across his chest 162 times every season. But what about the cities where players learned to turn on a fastball, where they played youth baseball, where they raised families? Where did history's best Major Leaguers come from, and which hailed from your neck of the woods?
Across MLB.com, we profiled all 27 Major League cities through the lens of the talent they've spawned. Players don't need to be born in the city to represent it. Inclusion criteria simply demands the player spent his formative years there, preferably high school, and that he did so within the city limits or in its surrounding areas.
Using career WAR as a guide* -- but also considering other factors, such as the era in which they played, postseason accomplishments, whether they played professionally in that city and Hall of Fame status -- we'll rank the best five players all-time from each city, list some excellent names that couldn't crack the top five and sprinkle in some current players, too.
The mission was to create as complete a historical picture of your city's baseball tradition -- and to as accurately honor its legends -- as possible.
* Baseball Reference version
• Who are the Top 5 players from other Major League cities?
Yogi Berra
Born: May 12, 1925 (died Sept. 22, 2015)
Accolades: Three-time American League MVP, 10-time World Series champion, 15-time All-Star, member of MLB All-Century Team, .285/.348/.482 hitter with 358 home runs over 19 seasons, 60 WAR, inducted into Hall of Fame in 1972
High school: None
Berra's childhood growing up in St. Louis' "The Hill" Italian neighborhood is well documented. If you visit the family's old house, at 5447 Elizabeth Ave., you're greeted by a garden sign that reads "Hall of Fame Place."
Elston Howard
Born: Feb. 23, 1929 (died Dec. 14, 1980)
Accolades: 1963 AL MVP, nine-time All-Star, two-time Gold Glove Award winner, six-time World Series champion, .274/.322/.427 hitter with 167 home runs over 14 seasons, 27 WAR
High school: Vashon
A star with the Yankees in the 1950s and 60s, Howard played in 10 World Series, won four as a player and another two as a manager. Howard signed with Kansas City Monarchs of the Negro Leagues as a teenager before debuting with the Yankees at age 26. He retired as one of the better slugging catchers of all time.
Max Scherzer
Born: July 27, 1984
Accolades: Two-time Cy Young Award winner, four-time All-Star, three-time league wins champion, 2016 National League strikeout champion, pitched two no-hitters in '15, threw a 20-strikeout game in '16, signed then-largest contract for right-handed pitcher in MLB history, 125-69 with a 3.39 ERA and 10 strikeouts per nine over nine seasons, 37 WAR
High school: Parkway Central (Chesterfield)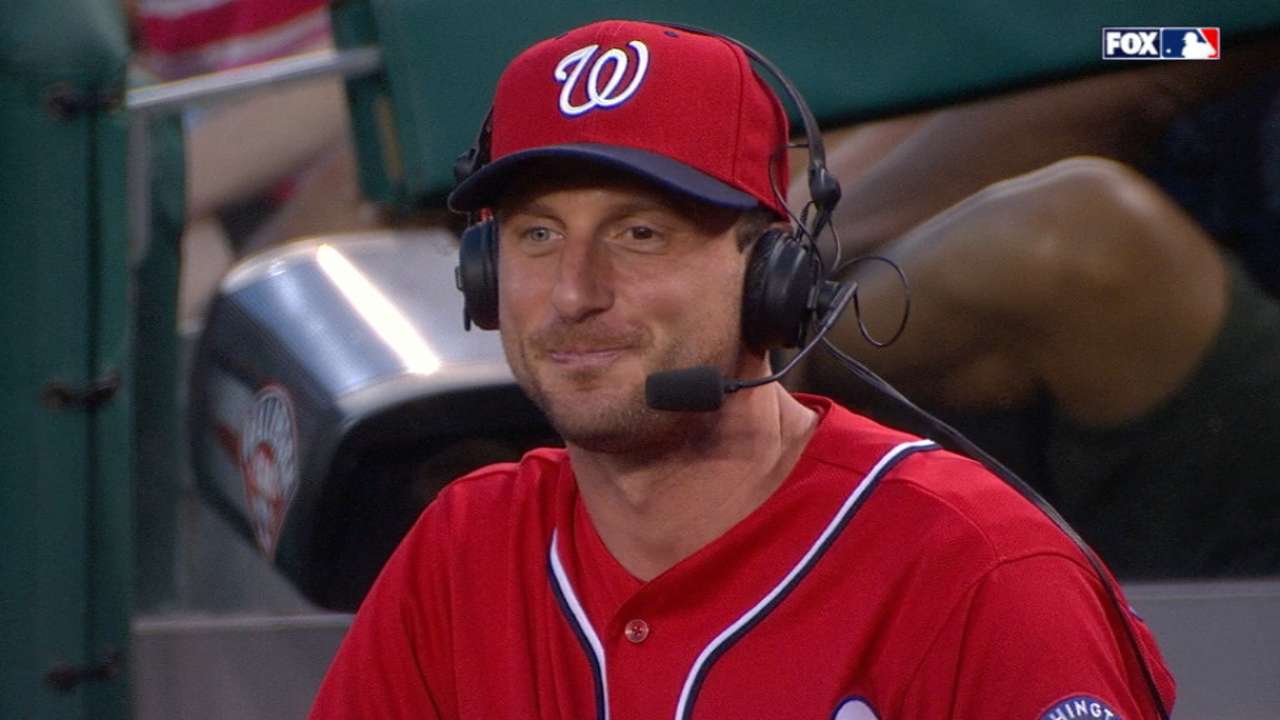 Scherzer grew up rooting for the Cardinals in the St. Louis suburbs and became a star pitcher at the University of Missouri, the first of a long line of elite pitching talent to come from the school. The Missouri Sports Hall of Fame inductee enters the 2017 season coming off his second career Cy Young Award and, at age 32, seems to be only getting better.
Ryan Howard
Born: Nov. 19, 1979
Accolades: 2006 NL MVP, '05 NL Rookie of the Year, three-time All-Star, two-time home run champion, three-time league RBI champion, '09 NLCS MVP, '08 World Series champion, .258/.343/.515 hitter with 382 home runs over 13 seasons, 15 WAR
High school: Lafayette (Wildwood)
Howard's late-career struggles -- brought on by a variety of factors, including poor health and the spread of infield overshifting -- negates much of the WAR he accumulated as a young star for the Phillies. That seems unfair, given the heights Howard reached as the cleanup hitter for the excellent Phillies teams of the mid-to-late 2000s. He was the NL's premier slugger during his five-year peak, over which he averaged 45 home runs and 136 RBIs per season. He hit three homers in five games to help Philadelphia win the '08 World Series. He's as high as he is on this list for those reasons.
Howard grew up playing in the humid Midwest summers. He went on to star at Missouri State. During his college days, Howard worked out with Albert Pujols and Mike Matheny, who were both playing for St. Louis.
Joe Garagiola
Born: Feb. 12, 1926 (died March 23, 2016)
Accolades: One of St. Louis baseball's most recognizable figures, 1946 World Series champion, inducted into broadcasters wing of Hall of Fame in 1991
High school: St. Mary's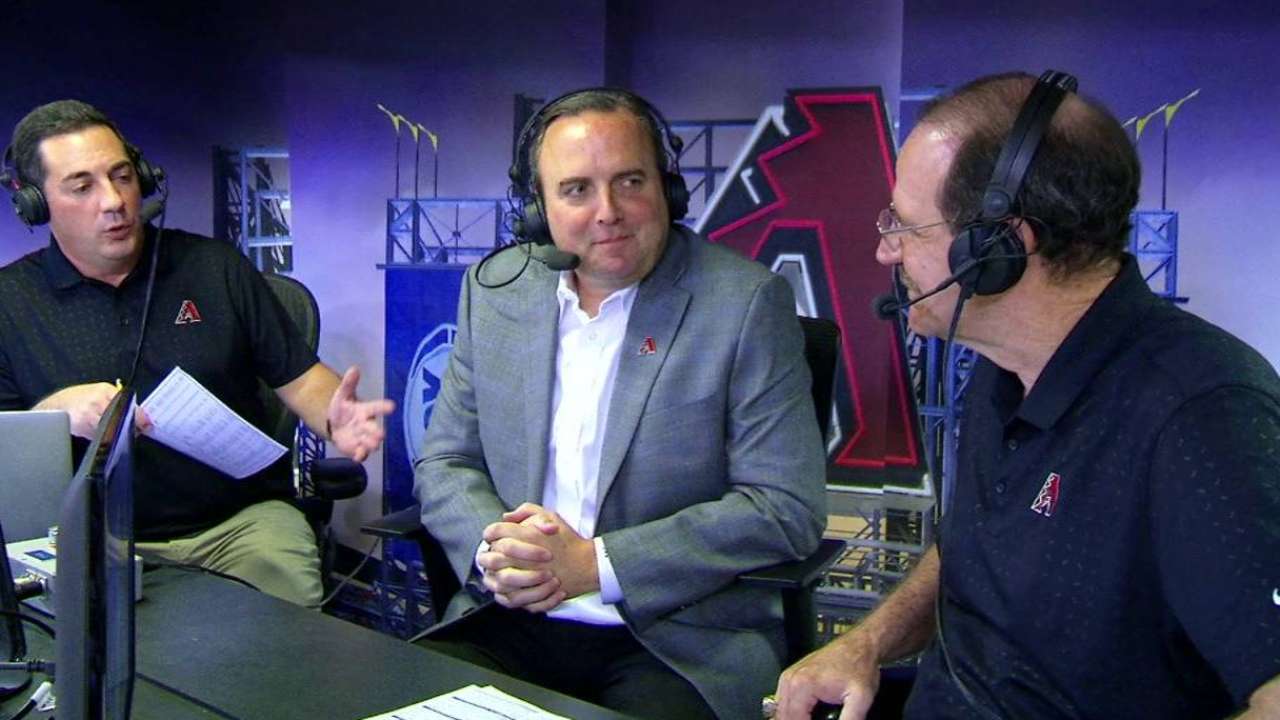 Though he was mostly a part-time player during his nine-year playing career, Garagiola makes this list because he is one of St. Louis' most iconic baseball figures. A childhood friend of Yogi Berra growing up in St. Louis' Italian "The Hill" neighborhood, Garagiola went on to become one of the faces of baseball, thanks to a five-plus decade broadcasting career.
Honorable mention: Hank Bauer, Jack Buck**, Mark Buehrle, Homer Bush, Nate Colbert, Lonny Frey, Ron Hunt, Kyle McClellan, Bill Miller, Bill Mueller, Jim Northrup, Al Nipper, Ed Reulbach, Muddy Ruel, Norm Siebern, Roy Sievers, Mike Shannon, Harry Steinfeldt, Lee Thomas, Johnny Wyrostek
Active players: Cody Asche, Ross Detwiler, Neal Cotts, Howard, Tommy Layne, Jake Odorizzi, David Phelps, Scherzer, Jacob Turner, Scott Van Slyke
**(Indicates a member of the National Baseball Hall of Fame)
Joe Trezza is a reporter for MLB.com. This story was not subject to the approval of Major League Baseball or its clubs.